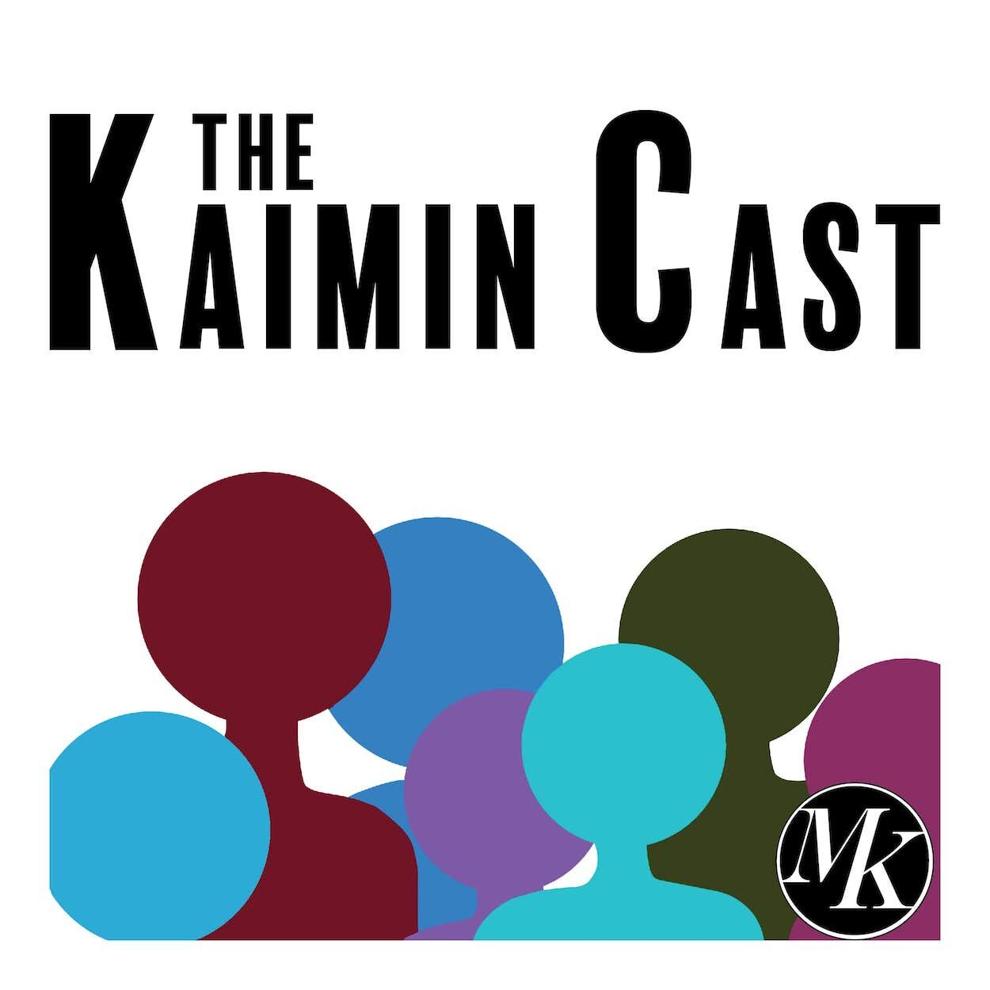 Austin Amestoy: From the Montana Kaimin, University of Montana's independent, student-run newspaper, this is the Kaimin Cast for the week of Sept. 13. I'm Austin Amestoy.
University of Montana students eager to join a sorority during "rush," Greek life's biggest recruiting week, will find one less option available this year. UM's chapter of the Kappa Kappa Gamma sorority unceremoniously suspended operations at the end of the spring 2021 semester after more than 100 years on campus. Kappa alumni cite falling membership and financial instability as factors in the shutdown. Kappa Kappa Gamma's closure comes amid stagnant enrollment numbers at the University and waning interest in Greek life, even as a previously defunct fraternity reopened its doors last year and swelled to more than 20 members.
Kaimin News Editor Mazana Boerboom shares the stories of several past and present sorority and fraternity members as they assess the state of Greek life at the University of Montana.
---
Amestoy: Mazana, good morning and welcome to the Kaimin Cast.
Mazana Boerboom: Good morning, Austin. Thanks for having me.
Amestoy: Of course. I would like to lead this week with a confession, which is that I know very little about Greek life at all. So, as we're talking about Kappa Kappa Gamma, I would really like you to fill me in. What exactly is going on with Kappa Kappa Gamma at the University of Montana?
Boerboom: Yeah, well, honestly, before doing this story, I knew very little about Greek life as well. As of this fall, there is no Kappa Kappa Gamma at UM. It shut its doors at the end of last semester after being suspended for low membership. Kappa Kappa Gamma has been at UM since March 20, 1909. Their colors are light blue and dark blue, their motto is "aspire to be," their values are friendship, mutual support, opportunities for self growth, respect for intellectual development.
Amestoy: Well, those are all fine values to have listed on a website, but I would guess that it hasn't all been smooth sailing for Kappa Kappa Gamma at UM.
Boerboom: Not at all. Really, when things started to get really bad for Kappa was in 2015 when their former "house mom," Sherri Lynn Sweet, embezzled $10,000 from the house, spending money that was meant for the sorority on clothes for herself, food and alcohol for herself. She was arrested and convicted for it, she admitted to it, but Kappa Kappa Gamma hasn't been able to really recover from that. And I think it's been a lot worse than the Kappa members at the time ever thought it would be. Since then, membership rates have really been going down, and without enough enrollment and of membership — pledges — in the sorority, they don't have enough money to maintain their house; to get out of this debt that they were put in from Sherri Lynn.
Amestoy: So this national sorority with 100 years of operation at UM shuts its doors without any fanfare last semester, and you're saying it started with a house mother embezzling $10,000 in 2015.
Boerboom: Last semester, Kappa Kappa Gamma had 20 members, but 16 of them planned on leaving — there were only four who wanted to come back. So at that point, they really just didn't have enough members to keep the house going, so they petitioned for the suspension. It was just a really high stress environment for them for these last few years. I mean, there were not enough girls to fill the house, not enough girls to fill all the leadership positions that they had within the house. I mean, many of them had two or three positions within the house, and they had this atmosphere of stress just around all these financial problems that they were having as a house, and it really dragged the atmosphere down for them.
Amestoy: Who does Kappa's closure impact, though? I'm sure there were members of the sorority still enrolled — you mentioned those 20, and some had still planned to come back.
Boerboom: I spoke with Tiffany McFarland, she was one of the four girls who was planning on coming back. She was Vice President of the Panhellenic Board at the time.
Tiffany McFarland: "I joined Kappa as I had seen the positive effect of Greek life on my sister at MSU, and I was a girl scout for 13 years and I knew the value of sisterhood and I wanted to find that on this campus."
Boerboom: I met with Tiffany at the University. We met outside of the Lommasson center and started walking down the brick path that's right in front of where the Griz statue is toward University Avenue.
Boerboom: "How does it feel walking back to it?"
McFarland: "It's been a while. It's a bit of a trip, I'm not gonna lie."
Boerboom: Which is sort of "Greek Row," but not really "Greek Row" anymore.
McFarland: "Another house coming up here that has letters on it still — that's no longer a fraternity house. Greek life has moved a lot in Missoula."
Amestoy: And when you got to the house, what did it look like, sitting empty?
Boerboom: The Kappa Kappa Gamma house is kind of grand.
McFarland: "This is Kappa."
Boerboom: "Oh, yay. It's a very photogenic building."
McFarland: "Yes, it's a gorgeous building from a distance."
Boerboom: It used to be the mansion that the mayor lived in. I mean, it's a huge, three-story house with big pillars. When you get up closer, there are empty pots where they used to be dead trees, there's a "no trespassing" sign on the door, there's a chandelier that is always lit on the inside of the window. It's very grand, but it's kind of falling apart a little bit, too.
Boerboom: "Is it not so gorgeous inside?"
McFarland: "No, it's an old building, and, as you've probably heard, we had some financial issues. So, it just needs some love. It just needs some love."
Amestoy: The Kappa Kappa Gamma house was in trouble just as much as the more intangible aspects of the sorority were, too.
Boerboom: Yeah, definitely. The house had asbestos. It was not really safe for the girls to be living in. There were structural integrity issues with the house. There were bedrooms that girls couldn't live in, because they just could fall apart. The whole first floor of the house is made of this ancient wood, Tiffany explained. They had to wear shoes on the first floor because sweat was bad for the wood and it could ruin it because it was so old. It was just a very old house.
McFarland: "It was incredibly high stress. It was basically impossible to complete everything headquarters had asked of us. It was high stress to the point where girls — I will say, it was not safe to live in their house at the time. I am going to admit that there are internal problems inside of the building."
Boerboom: And as for the intangibles, I mean, there was a rising cost of room and board. Tiffany said it wasn't that terrible. She said it was actually less expensive to stay in the Greek house than it was to stay in a dorm on campus. But it was still pretty expensive. I mean, everybody remembers being in the dorms on campus. Tiffany explained that there was a lot of stress on the members last year and in previous years to, I guess, make up for this financial burden that was on the house in the chapter. And it was not really possible for them.
McFarland: "It was a lot of pressure on new members, and I won't deny it. I think they felt when they came into the house and learned the probation, they came in and they learned that they were basically our last hope; that we were so low on membership, but if they quit, we were basically done.
Amestoy: But how did she describe her time in the sorority to you? What did she like? What did she not like?
Boerboom: The best parts of being in the sorority were the connections that they had. Tiffany said that she felt very close to many of the girls that she lived with.
McFarland: "When we were having good days, the energy about the house was so positive. We all really just wanted to look out for each other, and we did put in the effort to make sure we knew we were present for one another."
Boerboom: But the things that were haunting KKG — all of this financial burden and secrecy — really just threw off the vibe for her.
Amestoy: And opinions on Greek life are mixed around campus too, right?
Boerboom: In my reporting, I found this Instagram page called "Abolish Greek Life UMT." They have almost 200 followers, and they've been posting a lot about the problems that are inherent within Greek life and what needs to change.
Amestoy: What was Abolish Greek Life's reaction to the closure of Kappa Kappa Gamma?
Boerboom: They saw it as a victory for them — one less Greek life chapter at the University of Montana is one step closer to abolishing Greek life at the University entirely.
Amestoy: Mazana, has there been any good news at all for Greek life at UM, in recent years?
Boerboom: Yeah, so the fraternity Sigma Alpha Epsilon was founded at UM in February 1927, but they were shut down in 2019 for similar reasons to Kappa Kappa Gamma. But some of the former members of SAE reached out to an alum of the fraternity and they were able to, on a national Greek life level, pull some strings and figure out how to bring them back. One of the problems with the former SAE was this reputation they have for sexual assault. It's kind of a national-level issue with this fraternity. They had the nickname "sexual assault expected" — SAE — and one of the former KKG girls I talked to actually said when she joined in 2018, the year before SAE went away, she was told not to go to any of their parties because she would get raped there. But the current president of Sigma Alpha Epsilon, Cavin Pitera, wanted to leave behind that legacy and make a new name for SAE; one that is not so awful, I suppose.
Cavin Pitera: "That wasn't even — that's a national thing, which is a terrible, terrible stigma to have. And I know that we had it here especially. There's even a book about the football players and a bunch of the fraternities as well. I don't know if SAE was named, but that's something we take, I personally take really seriously, and a lot of the other guys, like all of them do as well."
Boerboom: They're really trying to rebrand the fraternity as a place that is focused on academics and supporting one another and treating others, especially women, correctly.
Amestoy: So Cavin Pitera, I imagine he has some thoughts on how Greek life as a whole needs to change if it's going to be sustainable, moving into the future.
Boerboom: Cavin acknowledged that there were some issues with Greek life. So he thinks that one thing that they really need to do is change the stereotypes — really focus on not being the typical frat that just has parties all the time.
Pitera: "But I think we're on track to doing what kind of needs to be done around Greek life starting in Montana, maybe even nationally. It's just getting a good group of guys — not all about the parties, not all about the social [inaudible]. It's more about what it was meant for when it started, which was the academics, the community and being part of an organization."
Amestoy: Did anyone else affiliated with Kappa Kappa Gamma share those opinions?
Boerboom: Definitely. Tiffany did. One of the things that she said was a problem within Kappa Kappa Gamma and Greek life as a whole was secrecy. I mean, she wasn't told when she joined that they were on probation, and when she was recruiting members last year, she was told that she wasn't allowed to tell them that they were on probation. She said that was a really big problem, and she thinks that if they were more open with people, then people would trust Greek life more and there wouldn't be so many negative associations and stereotypes with it.
McFarland: "I personally feel that unless Greek life opens up and realizes they've got to make some serious changes to how they've been operating, it's a negative outlook for them. The world is changing, and Greek Life has to catch up."
Boerboom: Another Kappa Kappa Gamma member also mentioned some similar issues. Reagan Smith, a junior Social Work major, was part of Kappa Kappa Gamma last year, the last year before it was suspended. And she said there were a lot of issues with Kappa and Greek life in general, particularly that secrecy element was a big one for her. And she also mentioned problems with inaccessibility within Greek life.
Reagan Smith: "One of my biggest problems with Greek life is how inaccessible it is to people that are financially able to afford it. If they continue to keep making people pay as much as they are, they're not going to reach a lot of people that they could be reaching."
Boerboom: Reagan said that she honestly didn't disagree with the "Abolish Greek Life UMT" Instagram page.
Smith: I got to meet some really great people. Overall, I would never do it again. I don't know if it was just the situation and what our sorority had been through in the past and how we're doing in the moment that just made it so much harder, but it was not a very good environment. I wouldn't do it again.
Amestoy: For Greek life at UM, Mazana, the future seems equally complicated, and I guess, to kind of cap off what you've learned from all the people that you've talked to for this story — what have you gleaned is lost if Greek life is lost at UM? What are the consequences of Kappa's shutdown, and its shutdown as a reflection of the decline of Greek life at UM in general?
Boerboom: One thing that everybody I talked to told me was that they made some of their best friends within Greek life within their houses. They were able to form really strong bonds and connections with people, and it's something they might not have otherwise had. There's also lots of opportunities within Greek life for networking and connecting and finding leadership roles and learning new things. I mean, each of the different members told me about something that they learned specifically within Greek life that they are better for. While there are many problems with Greek life, it also has its merits. It's a great way to bring people together and some people would really miss it if it were gone.
Amestoy: Well, Mazana, thank you for sharing your reporting with us.
Boerboom: You're welcome, Austin. It was great speaking with you
---
Amestoy: Mazana asked the person behind the "Abolish Greek Life UMT" Instagram page about the organization's position on Kappa Kappa gammas closure. They said in a direct message, "We are glad to see that KKG is shutting down. Greek life is rooted in a history of exclusion, rape culture and especially, homophobia. It's overall a toxic system, and it's not something that UM needs to uphold and support anymore."
Mazana also asked Tiffany McFarland how she would respond to that statement.
McFarland: "I think they were valid 20 years ago. I think there is a history that we do need to acknowledge at the campus, but we also need to acknowledge the athletics department creating a very similar culture. We are open to hearing these critiques and they can't be fixed unless we talk to one another. We can't have a discussion without someone holding out the olive branch."
Amestoy: You can read our full story on the Kappa Kappa Gamma sorority shutdown in this week's paper hitting newsstands and our website on Thursday, Sept. 16. The Kaimin Cast is produced and edited by me, Austin Amestoy. Reporting by Mazana Boerboom.
That's it for this week's episode. Next time, the effects of a new NCAA policy allowing athletes to make money off their likeness for the first time. I'll see you there.