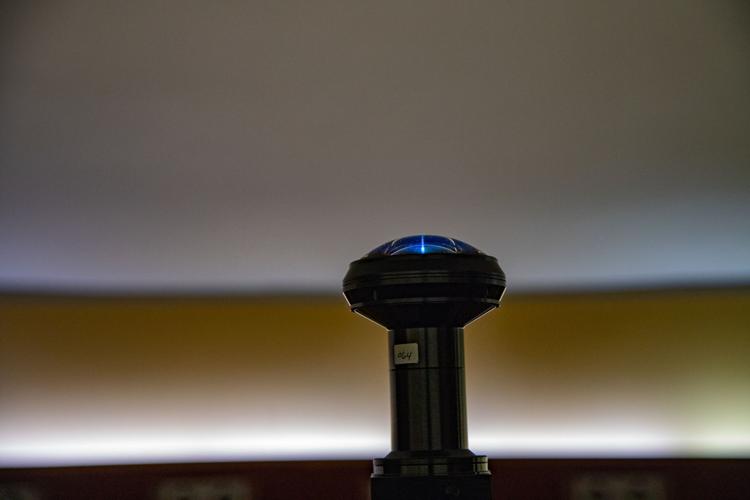 The cling-wrapped caramel whizzed over the sea of heads and landed at the feet of freshman Jacob Campbell. Within minutes, he had polished off the homemade candy.
 "It's better than most caramel," he said. "It was worth the wait." 
 It's nothing unusual for astronomy professor Mark Reiser's "Stars, Galaxies and the Universe" class. In a world of lengthy lectures and information overload, Reiser says he likes to spice things up.
 Florence + the Machine's "Cosmic Love" blared over the speakers in the Clapp Building lecture hall to welcome students into class on Feb. 4. In under 25 minutes, Reiser had already tossed two candies for correct answers and finished lecturing for the day. After that, chatter filled the room as his students put their heads together to collaborate on the day's work.
Missoulians have a chance to see Reiser's impassioned teaching in action at UM's Star Gazing Room, where he is one of several presenters hosting public shows every week throughout spring semester. If it looks like Reiser's having a blast, that's because he is.
 "Teaching astronomy is more fun than anything I can imagine doing professionally," he said, sitting in his office plastered with space décor. "I'm absolutely giddy to have my job."
 Reiser came to UM six years ago and taught his first class, an introduction to honors course, during the 2015-16 academic year. This year, he does a bit of everything, including serving as planetarium director and teaching a range of astronomy gen-eds and labs. 
 Reiser's love affair with astronomy began during his high school years in Wisconsin. After graduation, he started college at the University of Wisconsin Stevens Point, where Reiser picked up work doing shows at the planetarium. The experience did double duty, reaffirming his passion for astronomy and building his confidence in public speaking. Reiser said that before the planetarium, he'd get out of bed slower on days he was set to speak.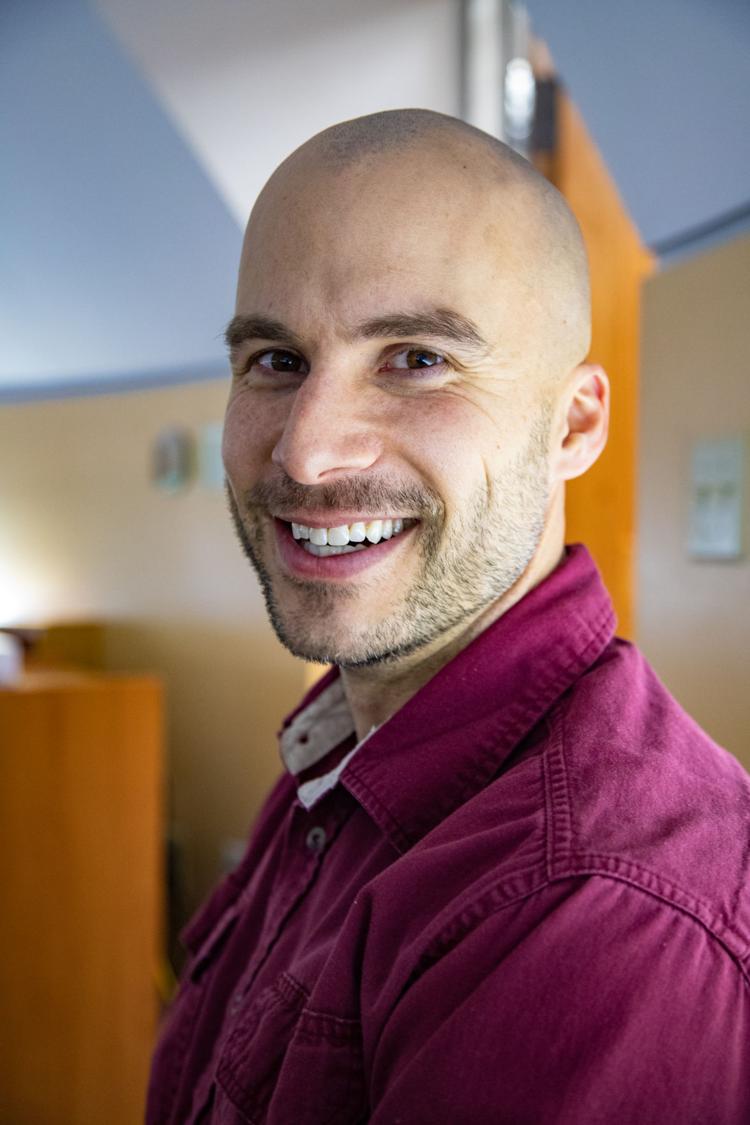 "I was the most shy and reluctant public speaker," Reiser said. "I literally might throw up before a public speaking event — that's how bad my anxiety was."
 Watching him now, it's hard to imagine Reiser being nervous to address a crowd. As his Tuesday astronomy class buzzed with activity, he paced the room, greeting students by name and checking in. 
 At Thursday's planetarium show, Reiser took the audience of 30 on a tour to the edges of the observable universe. As the room slowly filled up, one woman gaped at the blank, white dome.
 "This is amazing," she said.
 Reiser replied, "Just wait until the stars turn on."
 Reiser pulled up a 360-degree image of Missoula's night sky. Audible gasps could be heard as he "turned off" the atmosphere and the stars flared brighter. 
 Freshman Ailey Robinson works with Reiser to coordinate the shows. She said she sought out Reiser as a mentor for one of her classes at Hellgate High School, and that she's visited his office nearly once a week for the last three years.
 "Mark's just such a great guy — I'd be really sad if I didn't get to go to college with him there," Robinson said.
 Robinson sat in on the Feb. 6 show, which ended in a beefy Q&A session. Reiser said it's his favorite part of any program.
 "When people are courageous and curious enough to ask questions, I eat it up," he said. 
 His style of teaching isn't just a preference. Reiser said research shows that lecturing isn't one-size-fits-all — students need to actively participate in their learning and interact with one another.
 "More 'Mark' is not always the best answer," Reiser said with a laugh.  
 That's where the "caramel questions" come into play. Reiser's mother, who still lives in Wisconsin, makes the chewy delights and ships them to her son, who uses them as an extra incentive to answer challenging questions during his lectures.
 "I love bragging up the caramels because she's my mom," Reiser said. "She loves knowing that those caramels are given out as little rewards."
 Reiser said his reward is imparting even a fraction of his excitement about astronomy to his students. What may seem like mayhem — music, caramels and class-wide conversations — just reflects his desire to give his students something different, he said. 
 Reiser's bag of teaching tricks certainly worked on Campbell, who, back in the lecture hall, said Reiser would come visit his high school in Hamilton on occasion to teach physics.
 "He doesn't just teach all the math," Campbell said. "He just tries to get us interested in astronomy, and I think he does a really good job of it."