The history of UM's sustainability movement has been fraught. Between the work of sustainability advocates and student activists, goals such as carbon neutrality, fossil fuel divestment and renewable energy projects have yet to be realized, consistently coming into conflict with administrative priorities. 
Eva Rocke's job as the University of Montana's sustainability coordinator has changed. When she took over the position in 2014 from her predecessor, Cherie Peacock, Rocke's focus was on achieving carbon neutrality by 2020.
Rocke described the goal created by Peacock and former President George Dennison in 2010 as an ambitious one driven by data gathered in a 2007 greenhouse gas inventory. It's a goal that no longer appears possible in 2018.
"Over the last four years something that I have really tried hard to do, maybe not as successfully as I could have, is show our sustainability work as being significantly more than just our carbon emissions," Rocke said.
In 2015, UM hit its first interim goal of reducing carbon emissions to 10 percent below the baseline set in 2007. After getting most of the way to that goal by increasing efficiency on campus, carbon offsets were purchased to complete the last 2 percent required. The money for the offsets came from partners all over campus such as UM Dining, athletics and various academic departments. Carbon offsets fund projects that reduce carbon emissions, such as reforestation or solar projects.
"2015 was a huge celebration, it was awesome," Rocke said, but after that, the goals became increasingly difficult, with only five years to get from 10 percent to 100 percent carbon neutrality. The goal for 2016, only a year later, was to be 18 percent below the 2007 baseline emissions and the goal continued to double every year after that.
"The assumption was that between 2010, which was when the climate action plan was created, and 2015 ... we'd spend those five years figuring out how to implement a large scale renewables project," Rocke said, which never happened.
Royce Engstrom became UM's 17th president months after his predecessor signed the climate action plan and was a key decision maker. Peacock began researching renewable energy projects.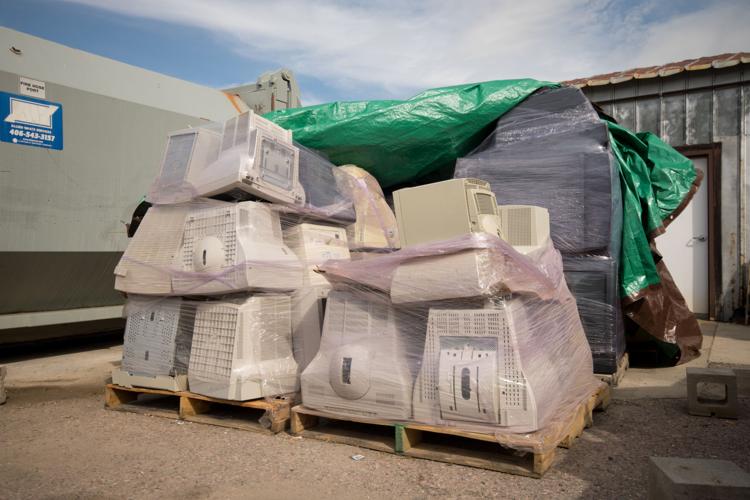 Rocke said Peacock looked into wind, solar and biomass as possible solutions. An off-campus wind farm didn't seem likely, but Peacock had been hopeful about a biomass project that would've accounted for a third of the energy consumed at UM via natural gas. Biomass is a renewable energy fuel source derived from wood and other organic materials.
The future of biomass was looking bright as UM invested money in the project, contracting engineers to look into the logistics and holding public forums. But, as the price of natural gas began to plummet and the project became less economically viable, the plug was pulled, said Rocke, a graduate student at the time.
In 2015, Rocke, along with ASUM Sustainability Coordinator Meredith Repke, ASUM President Sam Forstag and facilities services staff member Brian Kerns, began looking at a large-scale solar project. 
"We got to a place where we were asking leadership for an investment in the feasibility study so that we could give them concrete numbers," Rocke said. The feasibility study would've shown prospective annual energy production and savings, allowing for a better assessment of the viability of the solar project.
"None of us got the sense that Royce (Engstrom) was very excited about it. We definitely felt like the university had different priorities at the time," Rocke said, adding that having leadership excited about sustainability is key in getting projects approved. The vice president of administration and finance at the time was Michael Reid, who "wasn't opposed to it," Rocke said.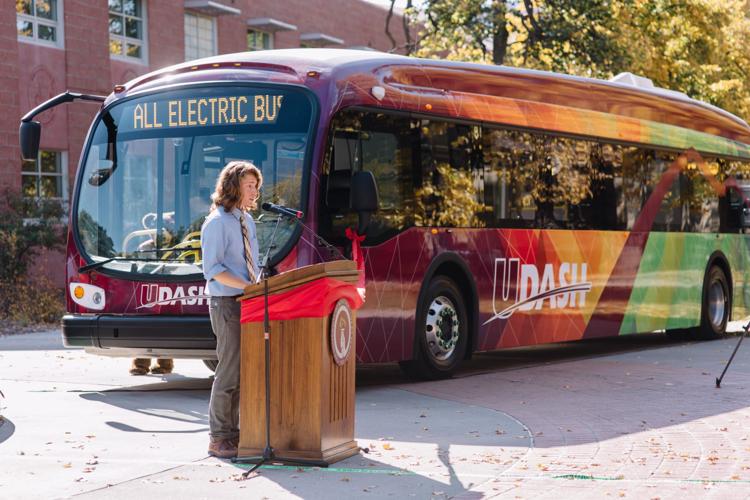 Rocke isn't the only one who's spent years trying to improve sustainability on campus, only to have her efforts stymied by the administration. 
The student-led national divestment campaign pushing for businesses and universities to divest from fossil fuels came to UM as Reinvest Montana.
Reinvest started in 2013 as a subgroup of Climate Action Now, one of the first student groups at UM to work on climate change issues.
Caitlin Piserchia, an original member of Reinvest, and Bev Sitton, Reinvest's current co-director, said Engstrom was a key obstacle to getting the University of Montana Foundation to divest from fossil fuels.
The UM Foundation is a private organization that accepts money from donors and invests some of that money in various investment portfolios. 
Reinvest said some of those investment portfolios included fossil fuel companies and requested that the UM Foundation divest from those fossil fuel companies, due to the environmental damage Reinvest members said fossil fuel and greenhouse gas emissions caused.
Piserchia and Sitton agreed that Engstrom believed if UM divested from fossil fuels, funding from the Montana state legislature could be threatened due to the number of representatives with a stake in Montana's coal industry.
Sitton even recalled a time when Engstrom went to the legislature donning a pin in support of coal.
Throughout Piserchia's time working on divestment, she said it was apparent that Engstrom was moved by the group's mission and the support that came from the student body, but "wasn't willing to stick his neck out" for the cause.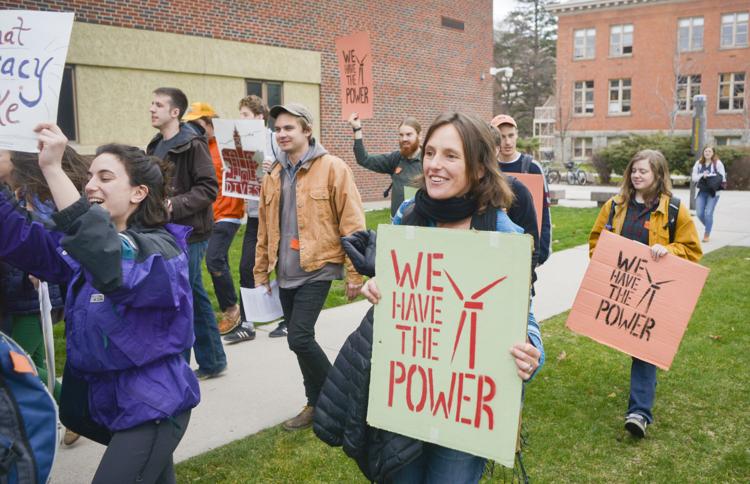 In 2015 and 2017, the student body voted 80 percent in favor of a ballot referendum encouraging the UM Foundation to divest from fossil fuels. Many of the past ASUM presidents have supported divestment and been advocates on the group's behalf.
But, after more than five years of sit-ins, teach-ins, thousands of petition signatures and meetings with UM Foundation officials and various UM presidents, the UM Foundation has not divested from fossil fuels. 
"I never felt so unheard in my life," Sitton said, after recalling the UM Foundation and administration's unwillingness to listen or talk to student groups members.
Royce Engstrom responded in an email, "In my judgment, after extensive consultation with UM Foundation and the Cabinet, the push to divest was inconsistent with the goals of the Foundation and the specific projects proposed did not include a financial plan that was workable for the University during these past several years."
Ultimately, Piserchia places Engstrom at fault for the failure of the divestment campaign. Engstrom was president during a series of meetings and proposals between Reinvest and the UM Foundation that ended with the board of trustees voting against divestment.
"The president has a huge amount of influence," Piserchia said of Engstrom. "If the president had said 'I support this' the investment committee chairman would've taken that advice." 
Piserchia also blames part of the failure to achieve divestment on a lack of faculty support. Piserchia said many faculty members were afraid supporting the divestment campaign could jeopardize other sustainability goals on campus.
After years of small wins and large-scale failures, many concerned with sustainability on campus have shifted their focus.
Reinvest has moved away from direct actions and has attempted to engage in diplomatic conversations with UM's new president, Seth Bodnar, formally a vice president at General Electric.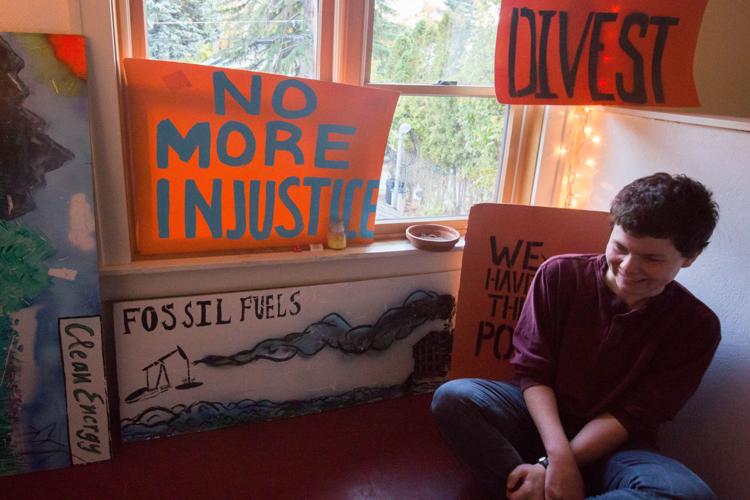 Rocke is working on and proposing smaller projects, such as a green office plan and a detailed parking management review. Her office no longer has a laser focus on carbon neutrality. It's now a goal that hasn't been abandoned, but has been put on hold.
"If you keep hitting a wall and you feel like your institution doesn't support certain types of change, you recalibrate," Rocke said. "You step back and say, 'Aggressive change and really big steps aren't happening, but I'm still completely committed to this goal and my job, so what is within my power? Where can I make change?'"
Rocke's primary project today is dealing with electronic waste on campus, funded in large part through the student recycling fee.
Before Derek Kanwischer was hired in June as UM's first industrial materials coordinator, recycling coordinator Jim Lyon had a lot on his plate.
Lyon was the sole person in charge of waste diversion at UM. That includes recycling of typical household recyclables thrown in blue bins around campus and behind dorms, as well as electronic waste that students typically don't see disposed of.
 Kanwischer, founder of the UM Forum for Living with Appropriate Technology, known as the FLAT, when he was a graduate student, described electric waste as "anything that comes with a cord or has a battery."
When  Kanwischer first joined Lyon in his small office in a facilities services building, there was a backlog of about 15,000 pounds of electronic waste. Kanwischer estimated that would've been more than six months' worth of accumulated electronic waste. 
The electronic waste is stored and eventually shipped to Pacific Steel and Recycling in Idaho after ensuring all memory has been sufficiently wiped, keeping student and employee information safe.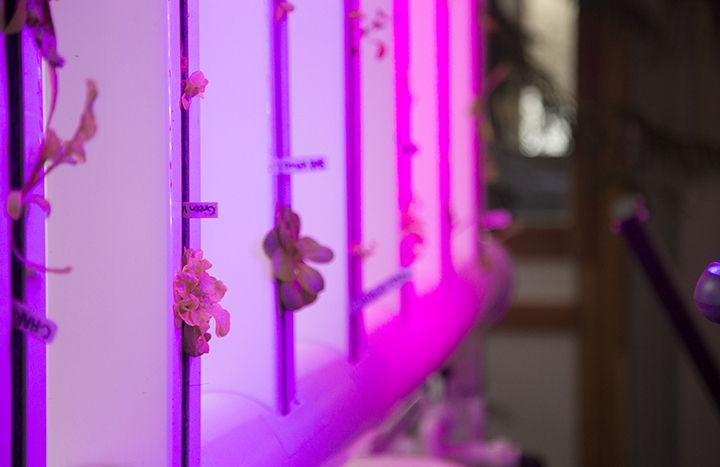 Kanwischer's goal is to take the current linear system of disposing of electronic waste and partially close the loop.
He said the University has an opportunity to not ship everything off-site, but instead to create a program that allows monitors and PC towers to be tested and possibly reused.
For example, a science department constantly using computers to process large amounts of data might "surplus," or get rid of, a slowing computer. That computer might still be suitable for simple tasks such as browsing the web.
UM doesn't have a program to accomplish that, but  Kanwischer believes the University is starting to allow UM to save money, consume less and ship off less electronic waste.
"We're just taking the first steps to create a robust program on campus," said  Kanwischer, who is optimistic about the growth of the fledgling program. 
He said it hasn't taken long for facilities services to allocate a portion of a building for him to safely store e-waste, but said in order for the program to continue improving over the next decade, more resources and staff will have to be allocated to the program. 
While reallocating electronics around campus will save UM money and lower our carbon footprint,  Kanwischer said it'll never be profitable.
As of Jan. 1, Campus Recreation is carbon neutral. Steve Thompson, director of Campus Recreation and co-chair of UM's sustainable campus committee, said this was accomplished without any funding from UM's general fund operating budget because Campus Rec is considered an auxiliary. About 64 percent of its funds come from student fees and the rest is revenue made from rentals, sales and gym memberships.
Thompson said with the University's current $10 million budget deficit, sustainability projects are unlikely to receive much financial support. When so much focus has to be placed on keeping UM financially viable, sustainability can fall to the wayside.
Carbon neutrality was possible for Campus Rec for a number of reasons, making it a far simpler task than for the full campus, Thompson said.
Campus Rec only has about 12 full-time staff members. Two years ago, Thompson had his staff formally choose a number of core values. Sustainability was one of those key values, and that was when his staff decided they wanted the facility to be carbon neutral. 
For Thompson, who considers himself an environmentalist, being carbon neutral felt personal. He understands the impact carbon dioxide emissions have on the earth's changing climate and wants to pass along a healthy Earth to his daughter.
Thompson said Campus Rec only spent about $1,500 to neutralize its carbon emissions, but efficiency had been a constantly improving process.
A few years ago, low-energy use LED lights were placed around the rock-climbing wall and the installation of large windows in the gym allowed daylight to be used instead of over-head lighting. Dozens of other projects were completed through the use of Kless Revolving Energy Loan Fund funds over the last eight years. KRELF is student-funded loan program that supports energy and resource conservation.
Thompson said ambitious goals such as carbon neutrality require buy-in from all levels including faculty, staff and administrators. 
"Sustainability has to start at the top," Thompson said. Thompson remains optimistic about the future of sustainability under President Bodnar and Provost Jon Harbor, the latter having founded the Global Sustainability Institute at Purdue University.
Thompson said he believes Bodnar and Harbor "see the larger view" and the multitude of benefits that come with supporting and funding projects that promote sustainability.
Once UM is no longer in the midst of a budget crisis, Thompson believes UM could undergo a "sea change."
"A tightening budget does not mean that sustainability has to be put aside or put on hold – quite the opposite. There are many sustainability practices and policies that save money for an individual or an organization," Harbor wrote in an email regarding the future of sustainability projects on campus.
Harbor likened investing in sustainability to students who purchase a reusable water bottle. It requires an initial investment, but saves money over time. 
President Bodnar was unable to personally respond to a request for comment by date of publication. A secretary in the President's Office said Bodnar would be unavailable to comment until October. 
"I think we have two leaders in really critical roles right now that are pretty jazzed about sustainability," Rocke said of Bodnar and Harbor.
Thompson said sustainability could be key in getting the University "back in the black" in regard to its budget crisis if used as part of a marketing strategy.
He's hesitant about the University's ability to invest large sums into projects, even if they will become profitable.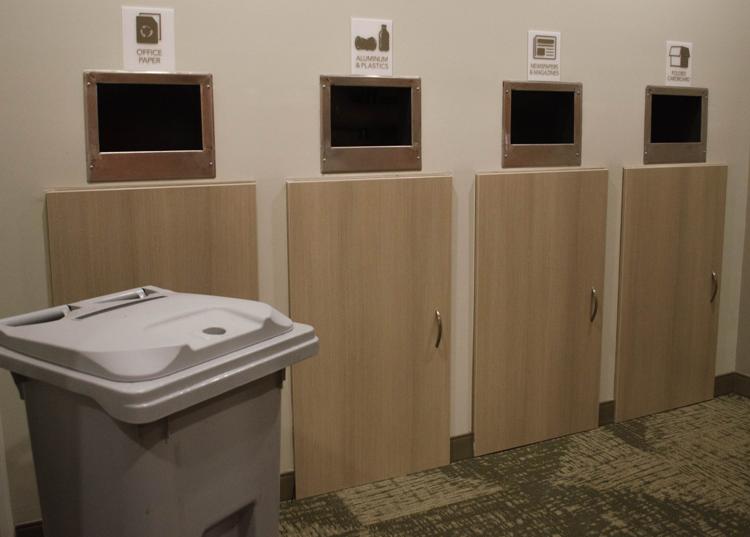 Thompson said if UM had a Maslow's hierarchy of needs chart, enrollment and budget would be at the base, a primary need. Building maintenance would be in the center and sustainability would fall just below self-actualization, near the top of the pyramid. 
While improving sustainability on campus appears to be an uphill battle, and largely student funded, Rocke, Kanwischer and Thompson are optimistic.
Each person is focusing on incremental goals that will, hopefully, become part of something larger.
Rocke described her work as "grassroots." She is part of an attempt to build from the ground up during a time when administrators are focused on UM's lower-level need, including getting out of a budget shortfall.
Rocke's goal is to educate and engage with students, faculty and staff from every department on campus. She hopes that all members of UM's campus community will come to learn that no matter what their job is, or what they're studying, they have a role to play in improving sustainability at UM.
"We, collectively, as a campus, have so many people who are passionate about sustainability here. We will have to collectively drive this work."