As crowds cheered, drank and partied at the University of Montana's first home football game of the year, James Jonkel sat in his truck beneath a tree near Liquid Planet, blasting NPR at a black bear clinging to the branches above. 
The bear weighed approximately 300 pounds with jet black fur, a sturdy neck, wide shoulders and a stomach full of trash.
Jonkel speculated the bear had been feeding off unsecured trash bins in a nearby alley for days before deciding to roost in a tree close to campus.
"He knows he should be sticking close to the berries by the river," Jonkel said. "But he would rather go to Dairy Queen."
Jonkel's dad, Chuck Jonkel, was a grizzly bear expert who pioneered bear research and advocacy in the '70s. Now Jonkel is carrying on the legacy. As the wildlife management specialist for Fish, Wildlife and Parks, Jonkel has dealt with bears for over 20 years. But this bear in particular has been giving him a headache. Jonkel said he nicknamed the bear "Pain in the Ass" because of his habit of feeding on trash, climbing into trees and evading all of FWP's bear traps. 
In the last two years, Jonkel has encountered "Pain in the Ass" twice. Both times he's been roosting in a tree near campus. Usually, FWP tranquilizes bears and relocates them if they stir up trouble, but Jonkel said it's a gamble when they climb up into tall trees. 
"It's just too dangerous to try and dart them that high up," Jonkel said. "They'll fall to their death, usually."
So Jonkel's solution is to park beneath the bear's nest, roll down the windows of his truck and blast music or radio talk shows. Black bears, tend to be wary of humans. With enough noise, Jonkel said he was able to keep the bear in the tree until it was safe for him to come down.
Over the last two years, UMPD has issued a total of 20 bear alerts, nine of which were issued in 2021. This trend is not new, but it has the potential to grow, according to Jonkel. 
With climate issues like lower annual snowpack, longer summers, shorter winters and increased wildfire frequency, in addition to bears foraging for garbage, Jonkel said there's a possibility for greater wildlife presence on UM's campus. 
For students, this means having a greater awareness of wildlife and knowing what to do if they encounter a bear on or near campus.
Bear-Chasers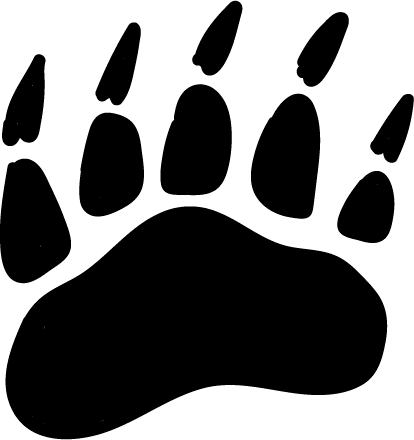 Oscar Wilhelmy, a freshman at UM, watched as a small black bear slinked toward a tree near Eck Hall. Wilhelmy was biking back from the east side of campus on a Monday night in early September when he spotted the bear and decided to follow it.
"It was weird when I heard they were on campus," Wilhelmy said. "And then I kind of wanted to see one on campus."
For Wilhelmy, an Ohio native, seeing this particular bear was only the second time he'd seen a black bear, and it was the first time he'd seen one on campus. 
Wilhelmy called UMPD, then followed as the bear climbed up a tree, made a few playful chases at some deer and padded over towards the Knowles and Jesse Hall parking lot to cross the street. Wilhelmy said the bear appeared calm and he felt comfortable following it on his bike.
"It wasn't aggressive or anything," Wilhelmy said. "It was sort of funny. It was pretty playful." 
Wilhelmy isn't the only student who's gone chasing after a bear on campus, though, and he certainly won't be the last.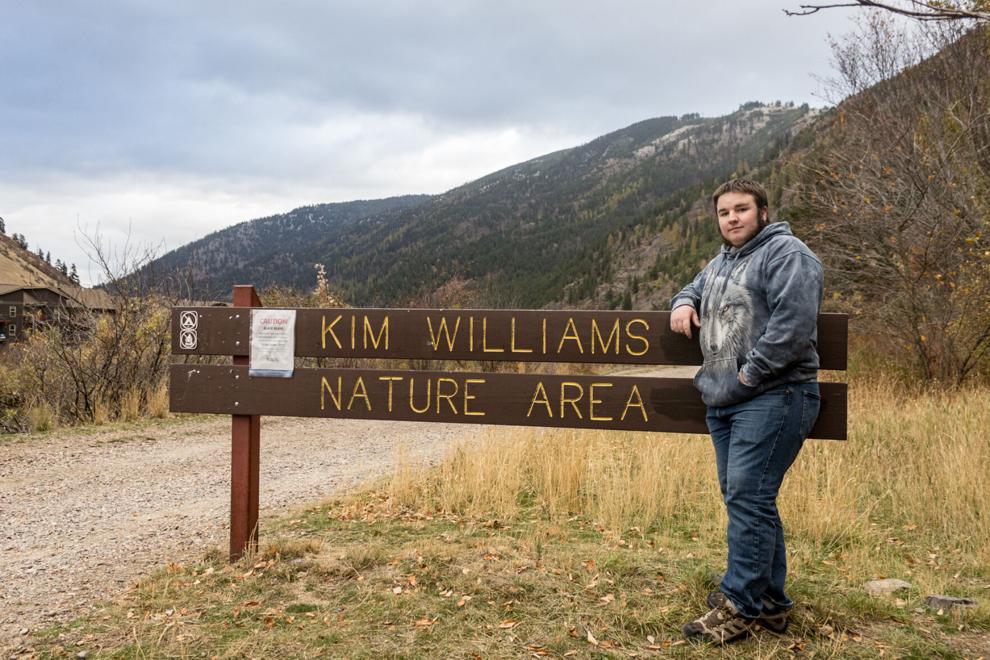 Ivan Kloberdanz, a sophomore at UM, said he followed a bear last year. As soon as Kloberdanz got a UMPD alert, he grabbed a friend and walked toward the Clark Fork River where they saw the bear cross the Kim Williams trail.
"I enjoy going out and looking for wildlife," Kloberdanz said. "When the University tells me where I can find a bear, I take that opportunity."
Kloberdanz said he went bear searching again this year after getting an alert of a bear near the M-trail, but never found the bear.
Being "Bear Aware"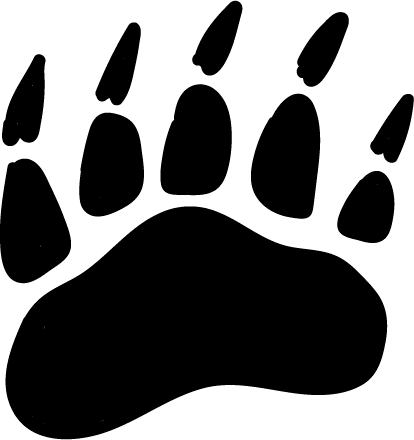 Anyone with a UM Outlook email knows the feeling of getting another UMPD bear alert. During September, UMPD issued four bear alerts via email, most within a week of each other. Brad Giffin, UMPD's chief of police, said UMPD bear alerts are intended to remind people who aren't familiar with bears that they are predatory animals.
But just how dangerous are black bears?
According to the North American Black Bear Center, black bears have killed only 61 people across North America since 1900. Being murdered is 90,000 times more likely than being killed by a bear, according to a black bear study. 
Since 1996, FWP has reported no bear attacks on or near campus. But Chuck Bartlebaugh, director at Be Bear Aware Campaign — a nonprofit organization dedicated to educating the public on wildlife safety — said students on and around campus should still know how to protect themselves against bears.
"It's amazing how many people have started feeding bears again," Bartlebaugh said.
Bartlebaugh said the Be Bear Aware Campaign, with the help of UMPD, recently set up camp in the parking lot near the M trail where they advised passing hikers on bear safety. Bartlebaugh said he was surprised by how many people weren't aware there were bears on the M trail, which goes right through the heart of black bear habitat.
Though campus has never had a grizzly bear reported, Bartlebaugh said it's important to know the difference between black bears and grizzlies. Unlike black bears, grizzlies have a pronounced shoulder hump and a "dished'' facial profile with smaller ears and larger claws. In general, grizzlies are also a lot more aggressive than black bears, but Bartlebaugh advised caution either way.
"Whether you encounter a black bear or a grizzly, it's relatively the same," Bartlebaugh said. "Don't approach, follow, interact with and absolutely never feed. That is the golden rule."
If a bear is swatting the ground and growling, with its ears down and its fur up, Bartlebaugh said it's a sign the bear is willing to talk instead of attacking. He advised starting the conversation with, "Hi bear," "Ho Bear," and, "How ya doin' bear," so the bear knows there's no imminent threat. Then, slowly back away.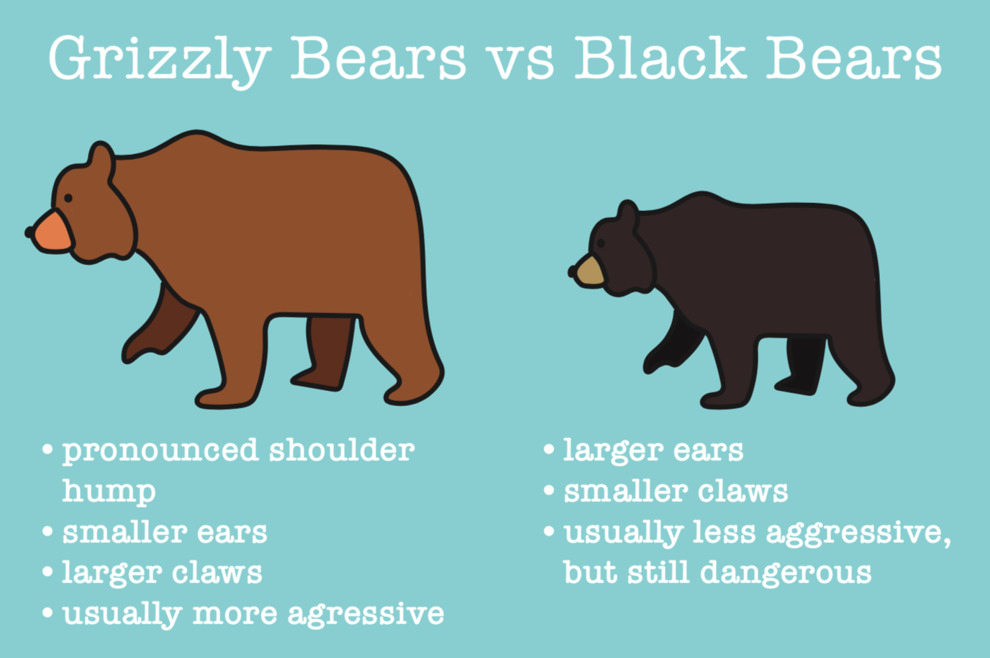 But human voices won't always repel a bear. Bartlebaugh said students should always carry bear spray when they're hiking or walking in bear country, in case a bear decides to charge. According to the Center for Biological Diversity, bear spray is 98% effective at preventing human injuries during bear encounters. Bartlebaugh said not to worry about aiming or wind direction when discharging the bear spray.
"Your life and well-being are more important than a little discomfort,"  Bartlebaugh said.
Just Bear Things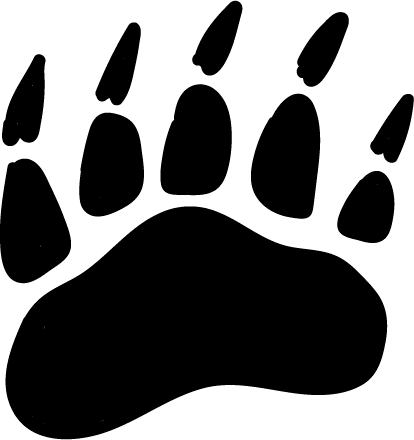 Roni Hecker, a senior at UM, was driving downtown on Broadway in her Ford Fiesta when she saw a bear running down the sidewalk. She called a friend driving behind her.
"Hey, did you see that bear?"
"Are you sure it wasn't a big dog?" he said.
Hecker shook her head and said, "You're from Connecticut; never speak to me again."
She circled the block to park, then looked back at the bear, which was now crossing Broadway. Hecker called animal control to report the bear.
"We're just gonna let it do bear things," was animal control's response, according to Hecker. 
Hecker said a bear had no business in downtown Missoula. The next day, a bear was reported on campus for the first time that year. But bears being in the Missoula community isn't a rare occurrence.
In the month of September alone, FWP reported three active bears — including "Pain in the Ass" — crossing the I-90 between East Missoula and the University. 
In Montana, it's not unusual for a bear to cross a road or a highway. But it is risky. As of the end of August, the Missoula Bears Facebook page reported more than 10 black bears have been killed in and around Missoula. Heather Johnson, a UM alum who studies human-wildlife conflicts, said bears know this risk but base most decisions on food availability.
"From what we know, bears perceive risk," Johnson said. "So around human development or high human activity, bears generally try to avoid risky places. But when they really want that food reward, they're often willing to deal with the extra risk."
Johnson said bears generally make more risky decisions when their natural foods are limited. In the winter, food sources are usually limited by weather events like drought or early-season freezes. Warmer seasonal temperatures have also been linked to bears delaying hibernation to forage for food, which can lead to more human-bear conflict. Increased drought and wildfire could exacerbate natural food shortages, Johnson said, and therefore increase the likelihood of black bears using human food for sustenance.
And Missoula has already seen the effects of those risky decisions.
In 2015, Missoula underwent what Jonkel called "Bearmageddon" after unusually warm temperatures and an early fall freeze killed off berry crops and drove groups of bears searching for food to urban Missoula. FWP employed big culvert traps in response to a record number of bear incidents.
Johnson said bears remember food sources and they're not very picky. Mother bears that use human food resources often teach their cubs how to forage on those same resources, like trash, non-native fruit and birdseed. 
"They're the ultimate terrestrial food-finding machine," Johnson said. "They can eat what we can, which kind of sets the perfect stage for human-bear conflicts."
This year, berries have grown in abundance, but as the hawthorne and huckleberry crop dwindle, bears are moving into Missoula city limits to eat.
High-Speed Bear Chase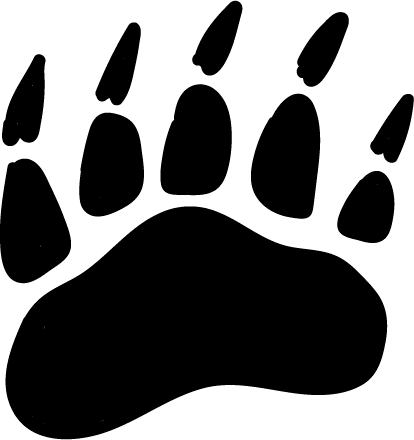 Sean Staples, a junior at UM, was biking to campus when he saw police cars a few blocks up Mansfield Avenue.
"Hey, I got told there's a bear up there," a passing pedestrian said to him.
Not thinking much of it, Staples said okay, then kept biking. When he glanced behind his shoulder again, he saw a black bear running at him, full speed.
"I was scared for a second for sure," Staples said. "But I was more scared for the guy in front of me."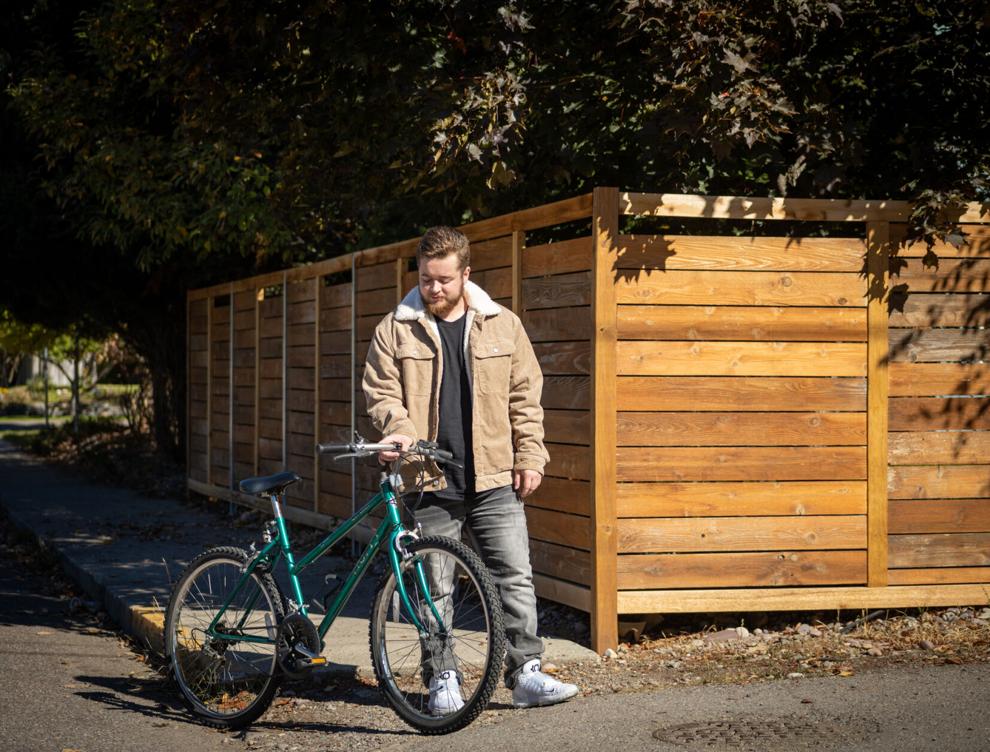 The bear quickly veered off, straight towards a nearby pedestrian. Staples said the bear was only about five meters away from the pedestrian when a police car sped around the corner and scared the bear into an alley.
A few weeks later, Staples said he saw another bear walking down the sidewalk on Arthur Avenue. This time Staples was in a car, so the threat was not so imminent.
But the second glimpse of a bear near campus left an impression.
"I feel like the bears are getting comfortable," Staples said. "Like, compared to last year and the years before, I feel like they weren't coming down this often for sure."
Trash Talk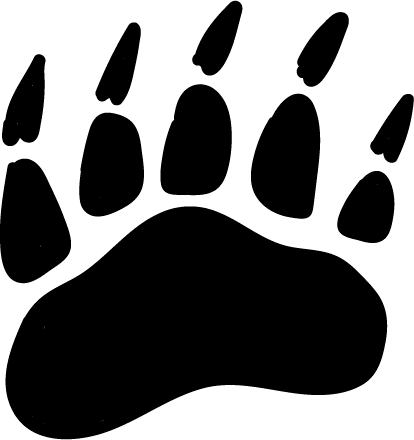 Because of "Pain in the Ass's" bad habits, Jonkel said the bear gained about 200 pounds over the last few years. And he isn't the only bear gaining weight. Jonkel said there are around 30 to 40 black bears in the Rattlesnake neighborhood right now, eating trash and unpicked fruit. The remaining groups of bears have trickled into Missoula's Grant Creek, Bonner, Milltown, the lower Bitterroot and the University district as they fatten up for hibernation — a process called hyperphagia.
UM's campus falls within a "bear buffer zone," an area along the fringes of Missoula city limits with special garbage disposal requirements because of frequent bear activity. In this zone, bird feeders, salt licks, grain, hay and any other food items that may attract wildlife are strictly prohibited.
Eva Rocke, UM's sustainability director, said UM hasn't had any problems with trash management, despite black bears frequenting campus. Over the last three years, she said UM's trash management hasn't changed much, aside from recent efforts to collect leftover food from UM catering in the University Center. 
"We realized that they were filling up their dumpsters really fast with leftover food, so we started composting to divert waste from the landfill," Rocke said. "Once we started seeing black bears on campus last spring, we decided to order bear-proof compost bins." 
UM, which contracts with Republic Municipal Waste Services, uses both bear-proof and normal trash bins. Jonkel said overall, the University has done well with managing trash, but that UM students with rentals off campus need to do better at bear proofing, particularly around the Rattlesnake, which falls in a bear buffer zone as well.  
"There's such an overturn with rentals that we see all these University rental homesites with the most problems," Jonkel said. "You get a bunch of guys living in the same five room house and they don't have garbage service." 
For the short term, Jonkel's primary focus is bear-proofing trash on and off campus. 
"Treat your waste and treat your apples and your bird seed and other food items like you treat your money," Jonkel said. "Something like a bird feeder to a bear is like a thousand dollar bill dangling from a clothesline."
With the same trio of black bears raiding University neighborhoods along the base of Mount Sentinel, Jonkel said students should use bear-proof trash cans, pick their fruit trees and dispose of their pizza boxes.
Shit-Stop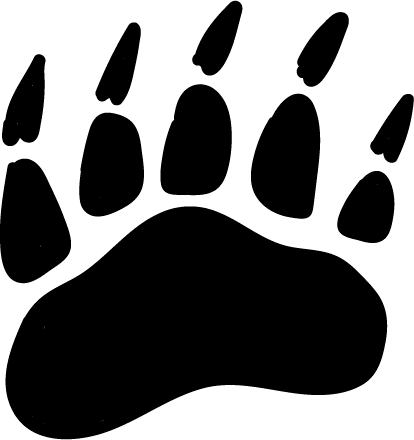 "Lock the door!"
Adison Cook shrieked as a small black bear ran towards the back door of her house.
Her roommates laughed and screamed before flocking to the back room to film the bear trying to scale their back fence. They were supposed to be heading to their 8 a.m. lab. The black bear had other ideas. At first, Cook dismissed it as a "cute little bear." Then she saw the police car, shadowing the bear from afar.
A second later, the bear scaled the fence into her backyard and mosied around the yard, before realizing he was stuck. The police officer started to yell.
Bears have been known to break into houses in search of food. As soon as a bear enters any home, Jonkel said, FWP has to put them down for safety and to avoid any repeat incidents. Jonkel said FWP euthanizes four to five black bears and two to three grizzly bears every year, but that number varies depending on food availability. 
This July, FWP euthanized two bears after reported breaking-in incidents.  One of the bears, a large male, wandered into a house in East Missoula after a woman left her door open, Jonkel said. The woman returned from errands to see something had gotten into her kitchen, then found the bear in another room. FWP had to euthanize that bear this summer.
Cook, a second-year graduate student at UM, said she's familiar with black bears. She grew up in Michigan, where no one could go to the middle school bus stop without a parent escort. But she had never seen a bear in her backyard.
"I think it was a little scared," Cook said.
Cook said the bear took a few laps around the yard, then crapped on the lawn as a parting gift before climbing the fence and booking it to Dairy Queen on Higgins Avenue.  
All of last year, Cook said she and her roommates joked that most of UM's bear alerts weren't for actual sightings. Now she said she thinks those alerts were the real deal. 
"They always tell us to stay bear aware," Cook said. "And it really hits home when the bear is in your backyard."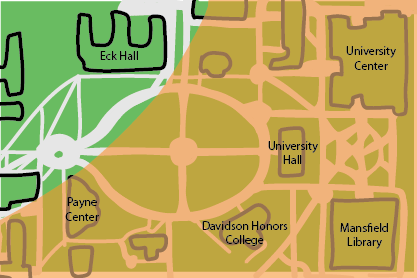 Bear Man With a Plan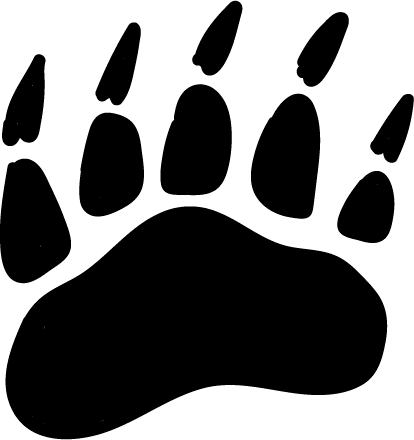 Jonkel said UM students will likely continue to see more black bears in their backyards as global climate trends intensify. 
But he said there's hope for change, at least in terms of bear-proofing campus. 
In 2010, UM's student chapter of The Wildlife Society drafted a plan to help manage bears on campus. Wyatt Nielsen, the president of UM's Wildlife Society, said the plan was recently revived and is slowly being revised, with the help of FWP.
The draft outlines plans for reducing the accumulation of waste, installing bear-proof trash cans and dumpsters and better managing outdoor trash compactors. It also advises "pack in pack out" methods at football games near Griz stadium. Nielsen said the draft is a slow work in progress, but important considering UM's location.
"Animals aren't used to only living on the mountains," Nielsen said. "They need this land as much as we do."
In addition to making everything bear-proof, Jonkel said he hopes to coordinate with The Wildlife Society to implement "student bear rangers," who do preliminary documentation of areas on campus that violate FWP's bear buffer zone regulations.
Jonkel said after so many years at FWP, working with the Missoula community is key to handling the bear issue — especially as this issue grows and as he runs around blasting NPR at bears like "Pain in the Ass." 
"There's some pretty neat stuff happening," Jonkel said. "Our wildlife are responding and evolving to what we did to the habitat. First we stole it, then we enhanced it, and now they're coming back to it."