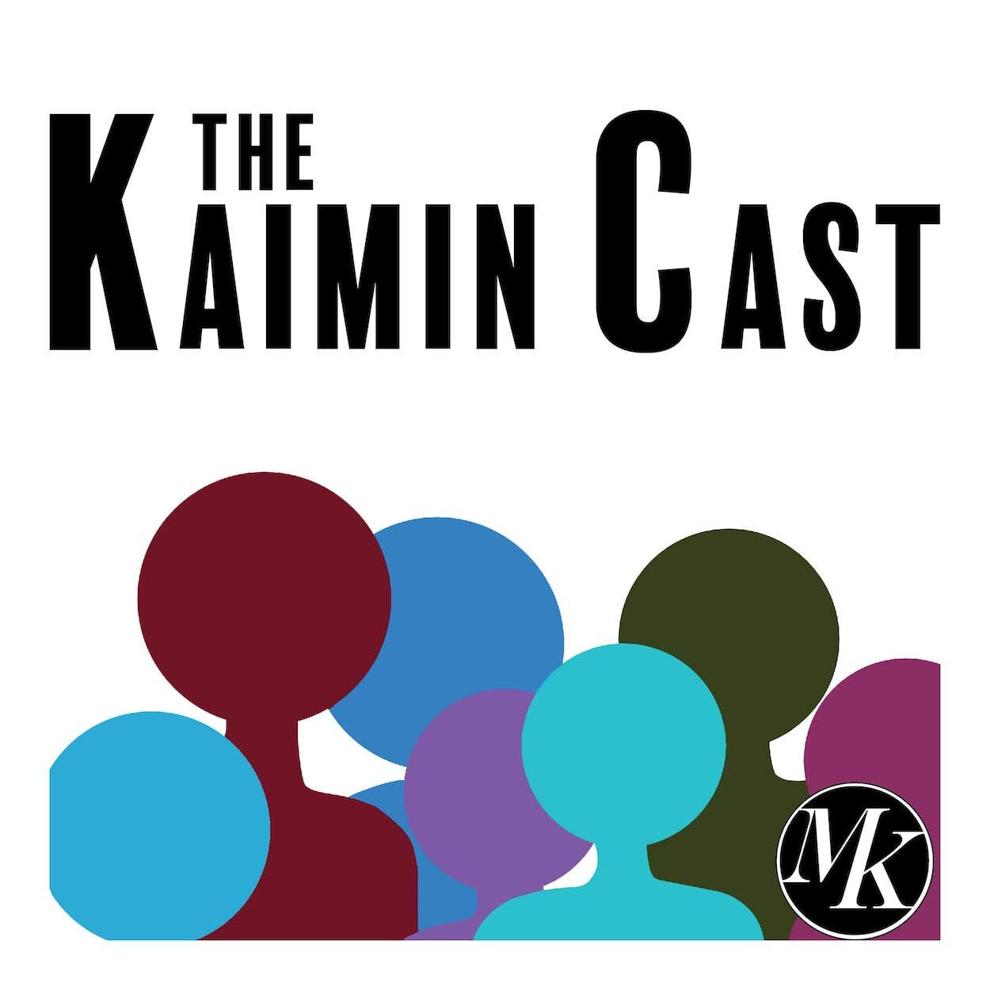 Austin Amestoy: From the Montana Kaimin, University of Montana's independent, student-run newspaper, this is the Kaimin Cast for the week of Nov. 8.
I'm Austin Amestoy. Seven years ago, Griz Hockey played its last game on the Glacier Ice Rink at the Missoula fairgrounds. The student-run program had slowly crumbled under a lack of leadership, financing and marketing, and a difficult workload for student athletes. But thanks to a ravenous fanbase, eager players and a new general manager with great ambitions, Griz Hockey is back on the rink this fall, better attended and more thunderous than ever. 
This week, Kaimin sports reporter Holly Malkowski brings us the story of Griz Hockey's miraculous resurrection and the man who made it happen. 
---
Amestoy: Holly, welcome to the Kaimin Cast. We've finally got another sports story after our basketball episode earlier this semester.
Holly Malkowski: Hey, Austin, thank you for having me. 
Amestoy: Yeah, of course. This time we're talking hockey, which is back in a huge way in Missoula this year. I know you've been following the games closely, Holly, so I was hoping we could start by stepping into the rink. What is it like to attend a Griz hockey game these days?
Malkowski: Yeah, the Glacier Ice Rink gets very, very loud, because it's been so quiet for so long. People are always standing around the glass and pounding on the glass. And they have people do the lights, like when the players come out and for goals. And it's really fun, because there's so many people there, and it's just so loud, especially with a lot of drinking and all the drunk people there.
It gets crazy. Glacier has a cat named Breezer. She just runs around; she's super cute. She sits on top of the practice goals, but usually she's hiding during the game, so you probably won't see her. I don't know, I love going. I think it's super cool, and I don't think there's anything like it, especially where I'm from. So I think it's an awesome experience.
Amestoy: Well, it sounds like a rowdy time at these games. Holly, I wouldn't have thought Missoula had such a ravenous hockey following, but I guess that's probably because there wasn't any Griz hockey to follow for the better part of the last decade. So I want to know: what was UM's hockey scene like before it shut down?
Malkowski: So before it had to shut down a few years ago, it was just a club-team organized. And it was mostly just managed by the players. And there wasn't a whole lot of players, honestly — not very many people played and they had to pay for everything themselves and pay their own way, because it was barely affiliated with UM at all. So it really struggled, just because it was all player-run, and they didn't have steady coaches, they didn't have a manager or anything. So it had to shut down around 2012 or 2013. From what I found online, you can even tell from the online presence that there wasn't much there's like barely any stats; barely any games played. So you can just tell that it wasn't run very well and that they struggled with it.
Amestoy: So I want you to expand on that a little bit, Holly. From what I've heard from you already, it sounds like the old hockey team wasn't really sustainable in its structure or organization. How did it fall apart, exactly?
Malkowski: So the hockey team, like I mentioned, didn't have funding, so the players have to pay their own way to play club hockey. And it's not UM affiliated, really. UM doesn't pay for it at all' they have no financial obligation. So the hockey program struggled because it just didn't have the community support and the fan support to be able to pay for it. And the college students were also marketing the team themselves, basically coaching themselves, and they just didn't have that much participation. So that's really why they couldn't make it last.
Amestoy: Yeah. So I mean, I have to imagine that any activity or any club sport at UM would struggle if students were having to take on all of those, you know, substantial roles, like marketing and even coaching themselves. That doesn't really seem sustainable in the long term. But okay, so the old Griz hockey team falls by the wayside and lies dormant for about seven years. But now it's back and bigger than ever. So what changed?
Malkowski: Basically, it's mostly because of Tucker Sargent. So Tucker is Griz Hockey's manager  now, and he also coaches the Griz lacrosse team, which is a pretty popular club team here at the University of Montana. And so he played Griz lacrosse when he went to school here, and was part of their national championship team in 2007. So 12 seasons ago, he took over the team as head coach, and he still leads them. He's also their manager, which is really important because it gives the UM Hockey Club program a big head start because they already have a very experienced club manager. And he played hockey when he was younger, and really liked hockey, and he's been following Missoula hockey for about 15 years now, ever since he's been here. And he really wanted to start it up. Tucker owns Lacrosse and Hockeywolf, and he sells all of the equipment and stuff that they could need. So all the hockey players go there, they get their skates sharpened before road games and before home weekends, and that's just a big headquarters for them.
Amestoy: Okay, so this Tucker Sargent already has really deep roots in UM's lacrosse teams, and he's been leading them for the past several years. And he made up his mind to resurrect the hockey program as well. So Holly, I want you to tell us: how exactly did he do it?
Malkowski: It really started with the destruction of the junior hockey team, the Missoula Junior Bruins that used to play here. And Sargent reached out to one of their coaches, which is coach Mike Anderson, now of the Griz, and asked him to coach along with other people that now are involved. And they just started to rebuild the program with players that they could find, and they knew that people would want to come play for the coaches that they had, because they're very good coaches, and very experienced coaches. So then the coaches mostly started to recruit the players, and just ask them if they wanted to come back to Missoula, or stay in Missoula to play and get a college degree while they were playing. 
It's nice because the University of Montana has no financial commitment. So again, it's the guys and it's help from the coaches and manager and the money that they make from the games that helps them out to play. So the University isn't really a part of it very much. The team came together about six months ago, when they were starting to recruit players and just ask the guys to come back, especially during applications for school, and when they had to start thinking about what they were going to do in the next years. And they started practicing about two months ago at Glacier Ice Rink. And they had their first game on Oct. 2, which was against the MSU Bobcats, which is a huge game.
Amestoy: Wow. So their very first game was a rivalry game, Holly, how'd they do?
Malkowski: They won that one pretty easily, and that was a really fun game to be at. They were blown away by the community support. So that was really cool. They only printed about 800 tickets for the game, and about 1,100 people showed up. So it was a big deal for them.
Tucker Sargent: "I think we have one of the best hockey communities in the Northwest. I think if you look starting at the youth all the way through high school and the adult leagues, I mean, our numbers just by the registrations alone are definitely one of the strongest, and just the commitment of the people around it; their passion for it. And then even the people who don't play hockey, I mean, there's a huge desire to watch and see and be a part of it. There's a lot of avid hockey fans, you know, NHL fans have never even played in here. So it's an excellent hockey community."
Amestoy: So Holly, one of the things that I had heard from you earlier is that the old team had trouble marketing itself. And it sounds like that's something that Tucker has really taken on himself in this new iteration of Griz Hockey. Can you tell me about some of the efforts he's made to market the team?
Malkowski: Yeah, so Tucker knew a lot about marketing from his experience with the lacrosse team already. So he actually used to work at the radio station with ESPN 102.9, and he got a deal with them so that the Griz Hockey games are played on the radio, and they're also put online on grizhockey.com. And he just got a lot of people to be really invested in this.
Sargent: "You know, it's one of those things. If you want to get the word out, you have to commit to it, and that was something right from the beginning that we were pretty serious about is that, you know, you want to elevate the program, you elevate the perception of the program first."
Malkowski: He even got Spencer Warren, a professional videographer, to make a team video for Instagram that got really popular and was reposted by UM. So that was really cool. 
Nats: "All we require from you guys is focus and effort."
Malkowski: And they're just getting a lot of exposure from the guys and just people who care about the sport.
Amestoy: Yeah, really, it sounds like it was favorable for Tucker in many ways to bring back hockey, both from his own passion for the sport, but also from a business side of things, like you said. And I know there's another side to this story to be told about Missoula and its deep love of hockey. When Griz Hockey left years ago, Holly, it sounds like there was only one primary place fans could turn to get their hockey fix. You mentioned the Bruins. Could you tell us a little bit more about that team and how they are involved in this story?
Malkowski: Yeah, so the Missoula Junior Bruins were here for the last few years — about five or six years. And they're part of the NA3HL, which is the North American Tier III Junior Hockey League, and that means it's mostly for guys in between high school and college who want to keep playing hockey and get discovered by coaches, or just play hockey for the last years they have left, and it's like a full time thing. Essentially, they have practice and workouts every day, and games on the weekends, and the Missoula Junior Bruins were a team like that right here in Missoula. They played at the Glacier Ice Rink and practiced there. About 10 of the Grizzly players actually are from the Bruins, and a lot of them came to this team right after they aged out of their years of eligibility. Coach Anderson also was an assistant coach for the Bruins, which is how he got a lot of guys to come back, or stay here and play. And a lot of the guys even told me that they love the coaching staff and they just love the city as a whole, which is why they stayed in Missoula or came back to Missoula.
Amestoy: That's interesting. So it sounds like, with Griz Hockey back, Missoula is no longer "bleeding away" its hockey talent after they age out of the Bruins, and there was nowhere else for those players to go, you know, they'd have to leave and play hockey somewhere else if they wanted to. Now that Griz hockey is back, they have a place to actually stay if they want to stay in Missoula. I'm wondering, Holly — I know that you're you're still in the midst of your reporting for this cover story — but from the people you've talked to so far, how do players and fans feel about Tucker's effort to restart Griz Hockey?
Malkowski: Well, the players are obviously really excited. A few of them even grew up in Missoula. So one of them told me it was a dream to play hockey in his hometown, which is really cool. And I think that's really important to the guys. And I know the guys love this team, and it's like a family to them, so I think it's really important to them. And fans love it; I've heard from people that their friends brought them to the first game and they were not expecting anything about what it was like and now they love it and they bring their other friends, and it's just a super cool atmosphere and a really fun thing to do. So I know a lot of fans really like to go, especially students.
Amestoy: Okay, so from what you've told me, Holly, it seems like the new iteration of Griz Hockey is better equipped to survive and potentially thrive in the long term in a way the old team was not. They have a new dedicated manager, hired professional coaching staff, marketing and a bunch of players who are really passionate about the game and a really big, passionate fan base. So, to close us out. I'm hoping you can tell us what Missoula and hockey fans gain now that Griz Hockey is likely here to stay.
Malkowski: There's not really a hockey presence in Missoula anymore after the Bruins left because Montana doesn't have an NHL team, and there's not really anything else to watch except for peewee hockey or little hockey tournaments. And so it's really cool because it's not super common for fans to be able to go watch hockey. So for us to be able to have a team right here in Missoula — and especially affiliated with the school — it's really nice for fans to be able to go see that. Even just community members because the Griz are a huge deal in Missoula, and it's a super loud atmosphere and it's so fast paced and exciting to watch that I think everyone likes to watch it. I don't know anyone who doesn't like to, just because it's so fun and exciting. And we can tell, because Glacier Ice Rink is packed all the time, like, over 1,000 people there every game. 
So the Griz this season started off 4-0 with two wins over the MSU Bobcats, which were big rivalry games. They ended up losing their next three games, but we're playing against national contenders, which is very impressive for a first-year team because the Griz are on their probationary year, so they are actually not even able to make it to Regionals or Nationals this year; they're just setting up as a club sport. They will go to the Montana Cup, though, in Bozeman and take a shot at winning that, which would be really cool for them. And I think they have a chance if they keep playing as they have been. So I think Griz Hockey, hopefully, in the future, can even make a run at Regionals or Nationals and keep hockey in Missoula going.
Amestoy: Well, thank you for this refreshingly optimistic story, Holly. Maybe I'll run into you at a game sometime soon.
Malkowski: Thanks Austin.
---
Amestoy: In back to back weeks this fall, Griz Hockey set attendance records at Glacier Ice Rink, at one point even bringing out additional bleachers to seat more fans. In his interview with Holly, Tucker Sargent expressed gratitude toward UM Hockey fans and the broader Missoula community for embracing the team.
Sargent: "If you want a championship-caliber hockey team in Missoula, keep showing up, because recruiting gets so much easier when we can show kids coming in. This is who you get to play for: the city of Missoula, the university students. The University cares about their hockey team, and compared to a lot of programs, you know, even at higher levels, you don't get that attendance that you get here. And that gets people really excited to be here."
Amestoy: You can read Holly's full story on the resurrection of UM Hockey in this week's paper, hitting newsstands and our website on Thursday, Nov. 11. The Kaimin Cast is produced and edited by me, Austin Amestoy. Reporting by Holly Malkowski. 
That's it for this week's episode. Next time, we'll take you behind the music of one of Missoula's most beloved local bands, Cosmic Sans. I'll see you there.