Jenn Keintz wore two bracelets. One looped around her wrist multiple times, stacks and stacks of black obsidian. The beads were meant to calm and soothe. On top of it was a charm bracelet that any "Supernatural" fan would recognize as merchandise from the TV show. A pentagram pendant, otherwise known as a demon trap, hung loosely off her wrist.
The bracelets clicked together softly as she sat criss-cross on the floor of the Montana Kaimin office, unloading her equipment. There were dowsing rods, electromagnetic field detectors, a Radiating Electro-Magneticity Pod, a music box motion detector, and other tools like light-up cat toys, pendants and crystals.
As she unpacked the two bulky bags, the teacher-by-day, paranormal-investigator-by-night explained each gadget, patiently detailing their functions. It was clear to see how her day job informed her paranormal work.
We — the Kaimin Paranormal Investigative Team — were getting ready to go ghost hunting in one of the most haunted buildings on campus: Jeannette Rankin Hall. Built in 1908, the hall clocks in as the fifth oldest at the University of Montana. It has served as the University library, the law school and the psychology school. Now, environmental studies shares the building with the social work program. But one thing that hasn't changed is the building's reputation as one of the spookiest at UM.
Jenn, 47, knows a thing or two about spooky places. The Big Sky High School teacher has been a paranormal investigator for the better part of this century. What started as a hobby morphed into a money-making career as she began leading haunted tours at the Montana State Prison in Deer Lodge and working with national experts at Ghost Hunts USA. But her paranormal roots trace back to far less lucrative origins, when she taught at Sentinel High School and would take her students on ghost hunts. Though her career has progressed since then, she's never one to turn down the opportunity for discovery. That's why when the Kaimin asked, Jenn jumped at the chance to join us on an investigation of Rankin Hall.
"I've always been interested in the paranormal," Jenn said. "I was the kid who read all the Stephen King books when I was little and [watched] all the horror movies. And my husband thinks I'm crazy, but I just love it. Love it."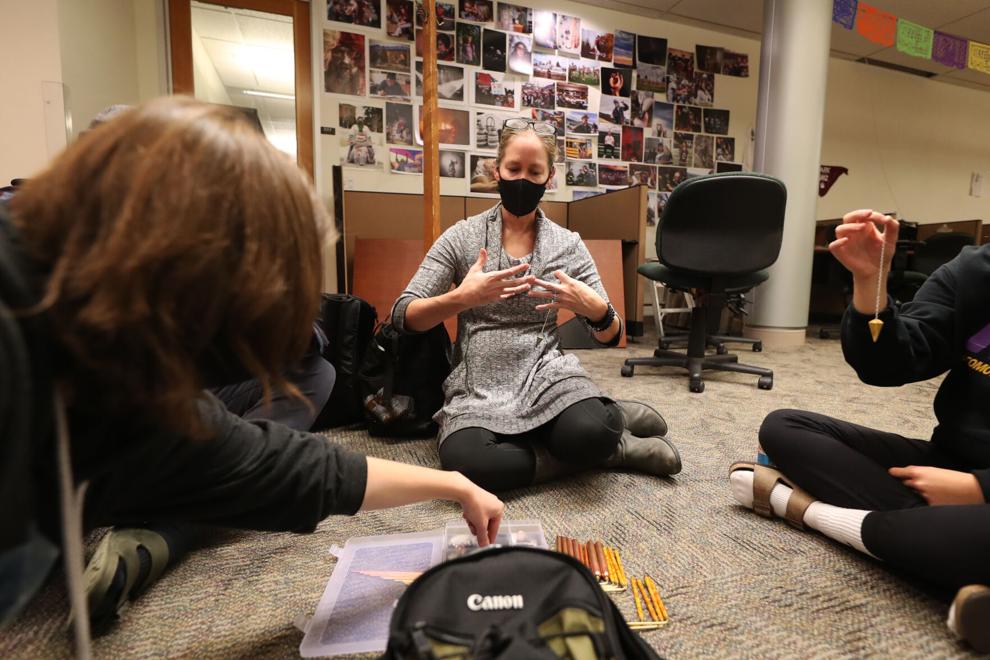 Two years ago, before COVID-19 was even a twinkle in that bat's eye, the KPIT spent a night in University Hall and Jeannette Rankin Hall, determined to find evidence that could prove the many campus ghost stories we'd been told.
Jenn mentioned the KPIT's 2019 hunt during our first meeting.
"I wish you would've invited us for that investigation," she said of the Main Hall hunt.
Now, Jenn was officially leading another KPIT hunt.
Our investigation team's membership had almost completely changed. Of course we had Jenn, the professional of the group. She provided all the know-how, wisdom and equipment as we faced Rankin Hall's spirits. The rest of the KPIT's new iteration consisted of audio editor Austin Amestoy, photographer Kennedy Delap and sports editor/TikTok mastermind Jack Marshall. Jenn's daughter Hollin, a senior at Big Sky High School researching her senior thesis on haunted Montana locations, also joined us.
I, Addie Slanger, was the only carryover member from 2019.
The Preliminary Sweep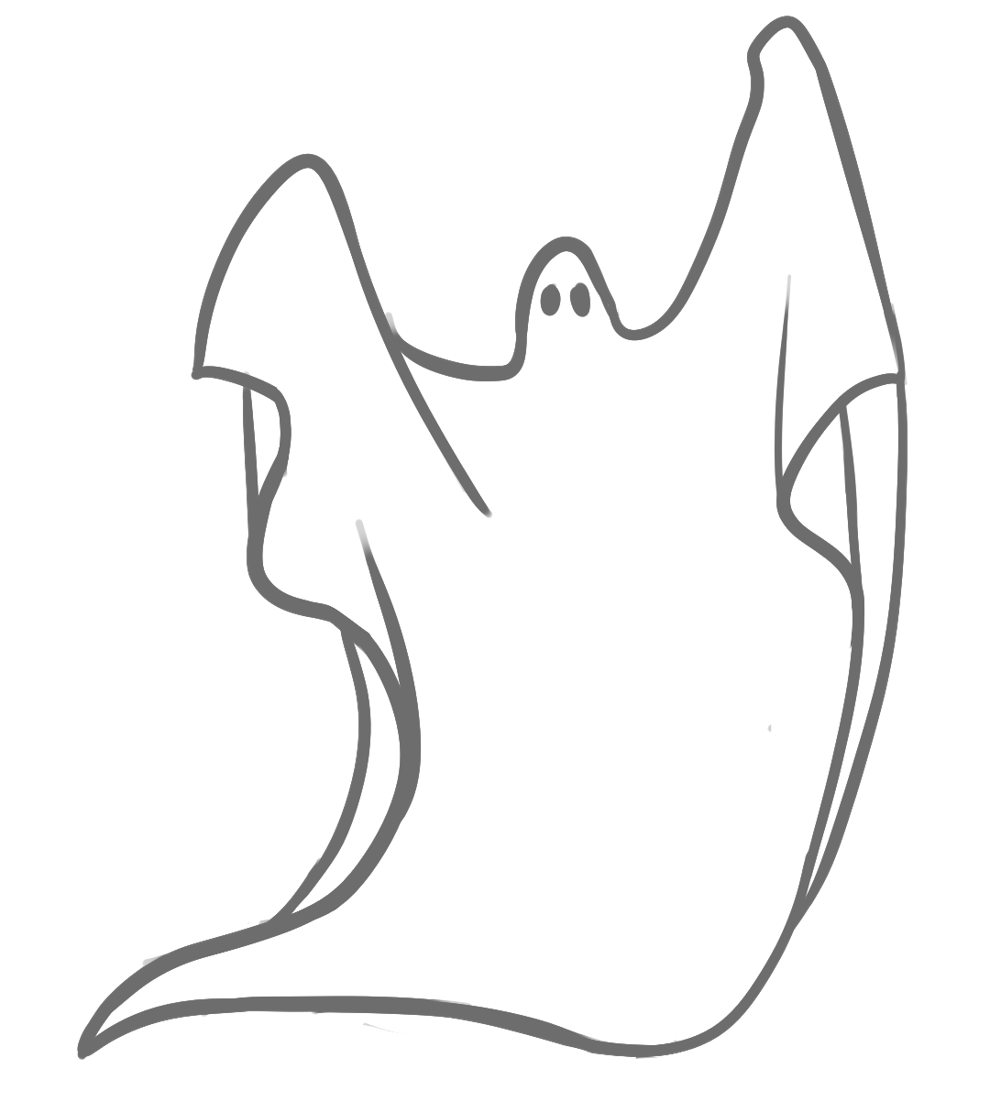 We walked up the stone steps and through the door of JRH, past the picture of the hall's namesake, Jeannette Rankin. She's posted up in one of those big Victorian frames, like the portraits in Scooby Doo movies whose eyes follow movement.
We began with an inspection of the building, first checking out the basement with its twisting hallways and red walls glowing with the light of EXIT signs.
The basement has one bathroom immediately to the right of the steep flight of stairs. Two years ago when the KPIT investigated Rankin Hall, we experienced a lot of activity here. Each of us swore we could hear ghostly breathing in response to our questioning.
Then, it was up the stairs past Victorian Jeannette and on to the second floor.
This level of Rankin Hall is just classrooms. Four of them splay out at the top of the stairs. The rooms are spooky at night, illuminated only by the glow of the main floor's entrance.
It was here the KPIT discovered its most definitive evidence of ghost activity in 2019. In an effort to reach any spirits who may have been present, we set up a salt pentagram and lit a candle. We sat in silence for a bit before trying to communicate with the ghosts.
All of a sudden, one of our members — Hunter Wiggins, for you Kaimin readers with institutional knowledge — started to complain of a sensation on his back. He turned around and lifted up his shirt to show us. There, about a third of the way up his back, were two horizontal scratches, almost like claw marks. It was safe to say all of us left Rankin Hall more serious believers than we entered.
As we moved to the second floor to show Jenn where that happened, all I could remember was the fear we felt the last time.
There were at least three spirits in Rankin Hall based on her research, Jenn said: Congresswoman Jeannette Rankin (Montana's delegate to the U.S. House of Representatives from 1917-1919 and 1941-1943) a teacher and something more sinister. That's probably what we ran into back then — a terrifying assumption.
This year we set up camp in that first classroom, one that face the stairs with windows looking back toward the journalism building, Don Anderson Hall. Light from DAH cast strange shapes on the classroom's walls — all harsh angles perfect for reflecting shadows.
Each of us took a seat at a desk and Jenn stood, laying out her gear and introducing us to the spirits, prepping us for the night ahead.
A Paranormal Calling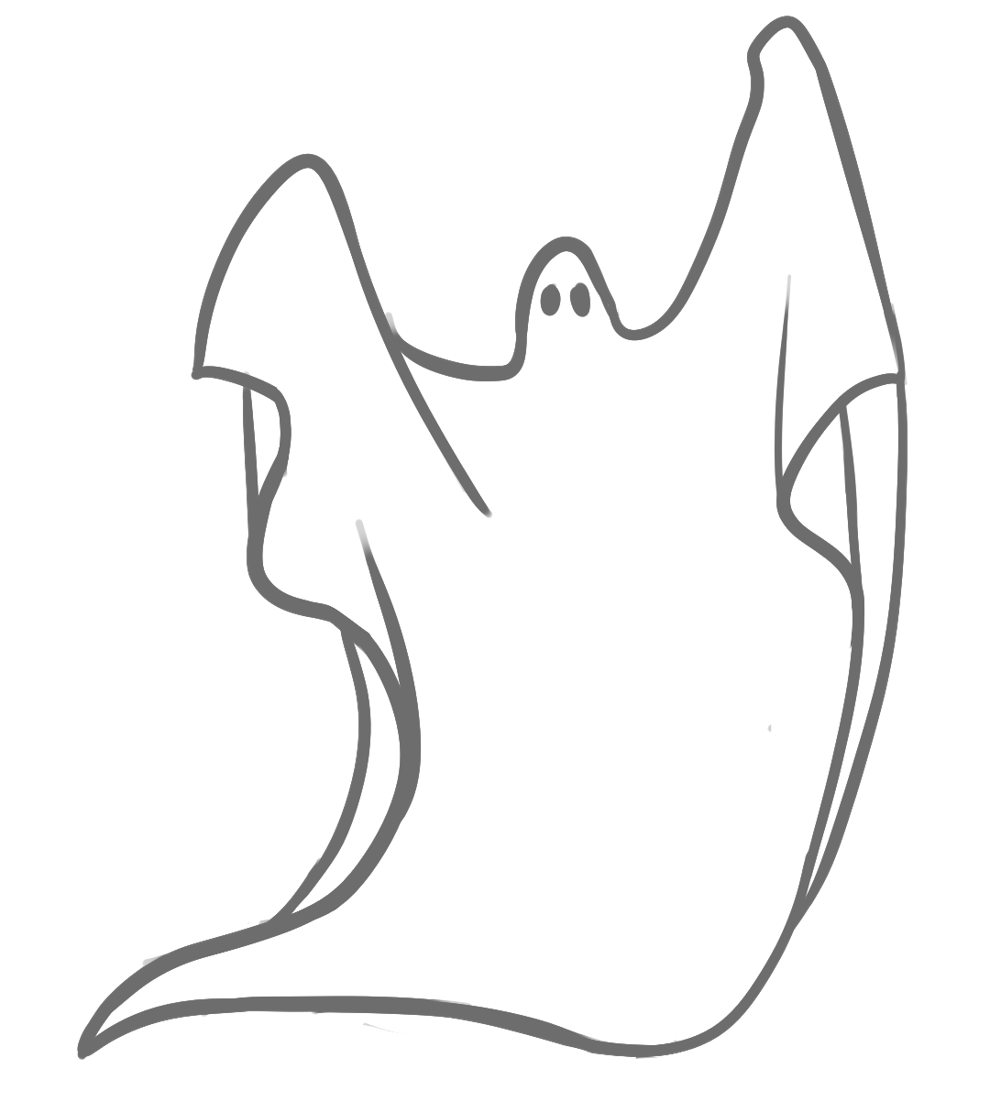 Jenn was born in the flyover town of Castle Rock, Washington, situated at the base of Mount St. Helens. She worked hard at her academics, and the former high school valedictorian described herself as the trifecta of "smart, athletic and poor." She attended Pacific Lutheran University in Tacoma, Washington, on a full ride. There she studied journalism, English and secondary education.
She moved to Missoula in the '90s with her now-husband, Karl. When teaching jobs were hard to come by without a Master's degree, she enrolled at the University of Montana to pursue her secondary degree in English. Afterward, she decided to get a Master's in journalism from Kent State.
She was hired to teach at Sentinel High School, where she worked for 20 years before transitioning to Big Sky High School four years ago. She currently teaches newspaper, yearbook and TV production, and coaches tennis for the Eagles.
But long before she was a teacher, Jenn had an interest in the unknown.
As a child, Jenn said she was particularly sensitive to the spirit world. She doesn't remember much of it now, but her mother described to her how she used to commune with the otherworldly.
"I think I was always pretty sensitive in terms of being able to sense and feel and know that things were around," Jenn said. "And my mom said that I used to get up a lot in the middle of the night and have conversations outside my bedroom window with things that weren't there."
In college, she described a time when a friend who had killed himself in high school visited her one night in the darkness of her dorm room. He told her he was okay, and that she didn't need to worry about him. That was the first encounter of that nature she remembers in her adult life.
And, even more difficult for Jenn, her dad came to visit her after he died.
"Which actually, weirdly enough, scared me," Jenn said. "Which you think wouldn't, because it's your dad, but it scared me to where, I mean, that was six or seven years ago now. And I sleep with the TV on every night ever since."
As she progressed through her education and the beginning of her professional life, she always had a connection with the other side. Still, it would take curious students and an intrepid high school newspaper staff before she truly launched her paranormal career.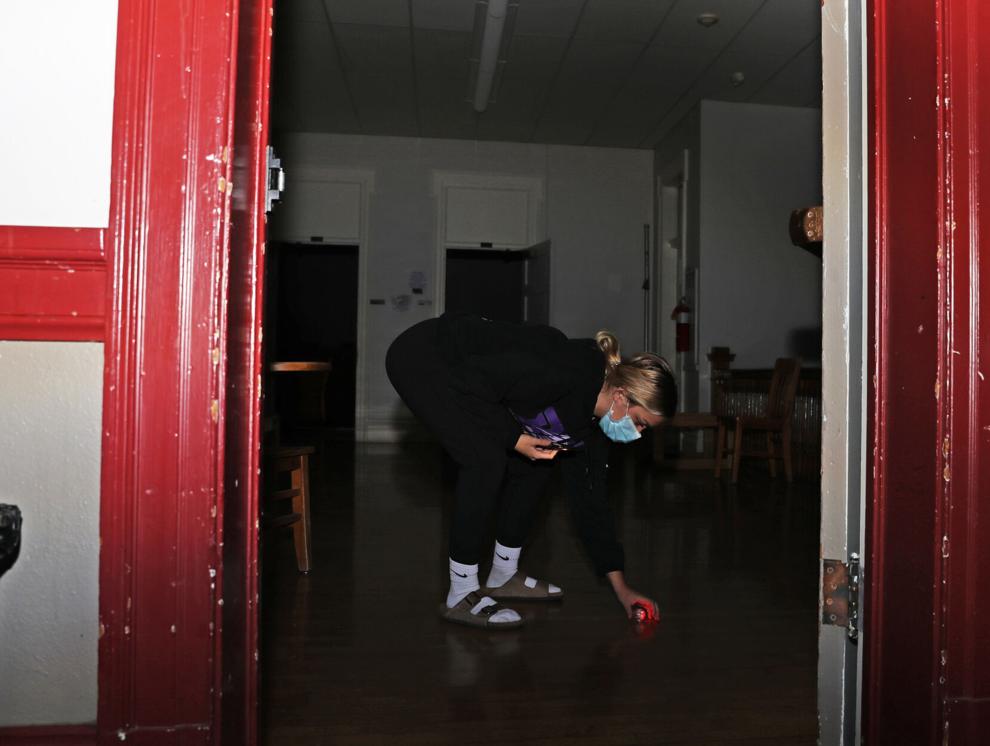 The Second Floor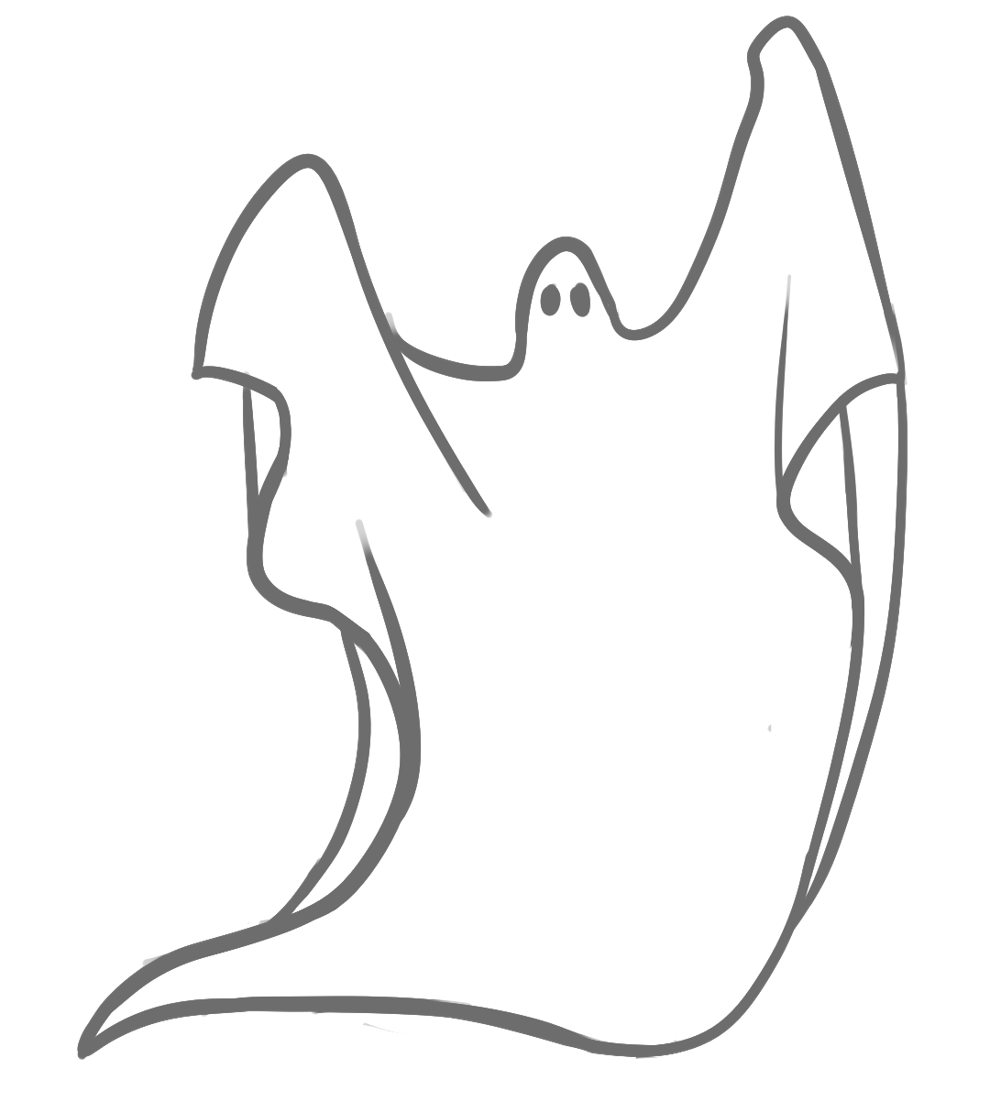 After introductions and set up, the six of us waited quietly in the first classroom for any ghostly disruption. We logged a few random EMF spikes on the meters, which detect the presence of electromagnetic frequency through electric currents.
The correlation between the spirit world and EMF technology is a simple assumption that when we die, the electromagnetic field that exists in the mind does not disappear. So, spikes on the EMF could indicate remnants of that electromagnetic field, or ghost activity. But at the infrequency we encountered in the classroom, the spikes were likely caused by the radiators or electric wiring behind the classroom walls.
It was a bit disappointing after the experience we'd had two years ago.
Spirits still high, we decided to move to the adjacent classroom, where both Jenn and Hollin had been getting strange feelings. Jenn set up the phasmabox and we dispersed throughout the room.
The device began doing its job, cycling through radio frequencies in an attempt to land on a frequency through which a spirit could best communicate. In the darkness of the empty, echoing classroom, the sound of the cycling channels and frequencies, which appear as static or aborted words from existing radio channels, is disconcerting at best and terrifying at worst.
We asked the spirits if anyone was in the room with us, and how many entities were present. When we received no answer, I asked the room: "Can you tell us your name?"
Then, clear as day:
"Jeannette."
Holy shit. That was the sentiment reflected by the four KPIT members. Not so much Jenn or Hollin, who seemed excited and grateful for the response.
"That's awesome," Jenn said, proceeding to thank the spirit of the congresswoman and continue asking questions.
I'm not going to lie, I still don't really understand why Jeannette Rankin would be haunting this building. The congresswoman did graduate from UM in 1902, so she has a connection to campus, but Rankin Hall wasn't built until 1908. And I couldn't find anything to prove she had a tie to the actual building, aside from sharing its name.
The building wasn't even dedicated as "Jeannette Rankin Hall" until 1983, 10 years after she had died.
Still, many agree the ghost of Rankin is present. She apparently resides there along with a ghost class, a teacher who loved his job and perhaps one evil spirit. It's alleged by janitors, ghost hunters and clairvoyants alike.
Anyway, back to the action.
We didn't get much else from the phasmabox, and Jenn decided to try a different approach. She moved the music box — a motion detector that plays a wound-up children's song when it detects movement in front of it — into the doorway of the classroom.
"If there are any spirits here, please come stand in front of the doorway and let us know you're here," she said to the room.
The music box sounded, and kept sounding for five or six seconds. I jumped up onto a desk and tried to adjust my eyes to the darkness of the outside foyer area. I could see nothing but black. We all held our breath.
The music box sounded again, and again, and again. The intervals weren't spaced out evenly enough to be some kind of a program, and none lasted the same duration. The entire KPIT was on edge.
Curious, Jenn pulled out her phone and opened up a thermal camera app, which detects changes in temperature through her phone's camera lens. She pointed it through the doorway and toward the two opposite classrooms.
Kennedy and I peered over Jenn's shoulder. A human figure stood outlined in a deep blue, appearing to peek through the adjacent classroom's doorway. Jack, who was sitting right next to the door, appeared in a hot, vivacious red. He didn't see anything standing next to him.
The blue silhouette stayed stock-still. So did we. My breath caught so far up in my throat I couldn't make a sound. Eventually, we walked toward the doorway where the figure had stood. Closer inspection with the thermal imaging showed it was no longer anywhere to be found.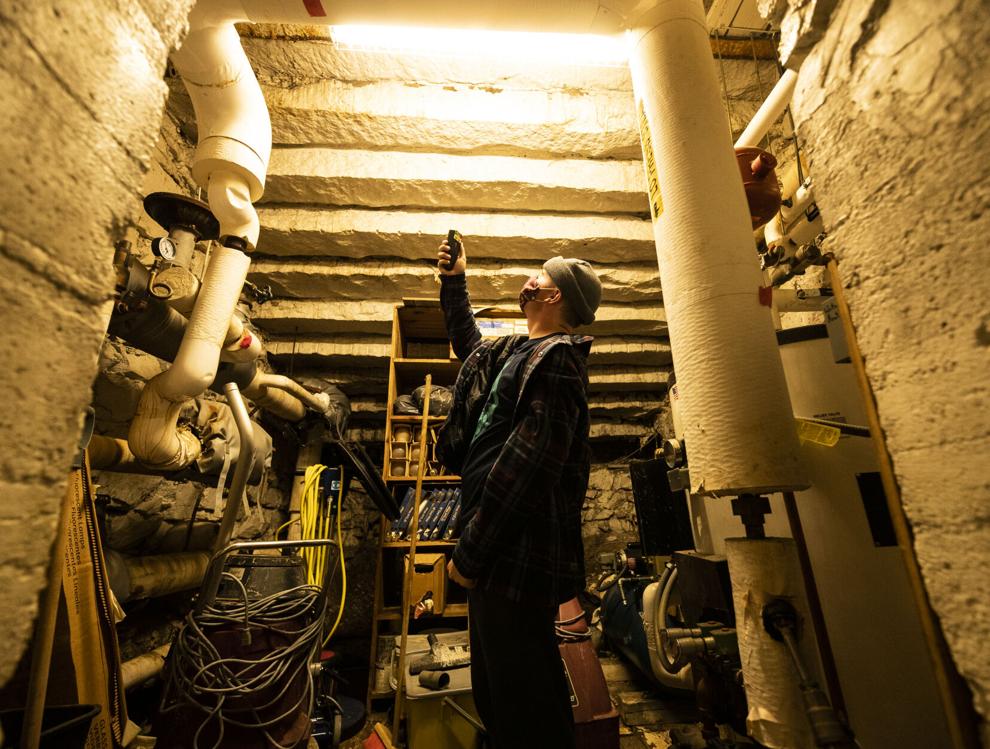 Leading Two Lives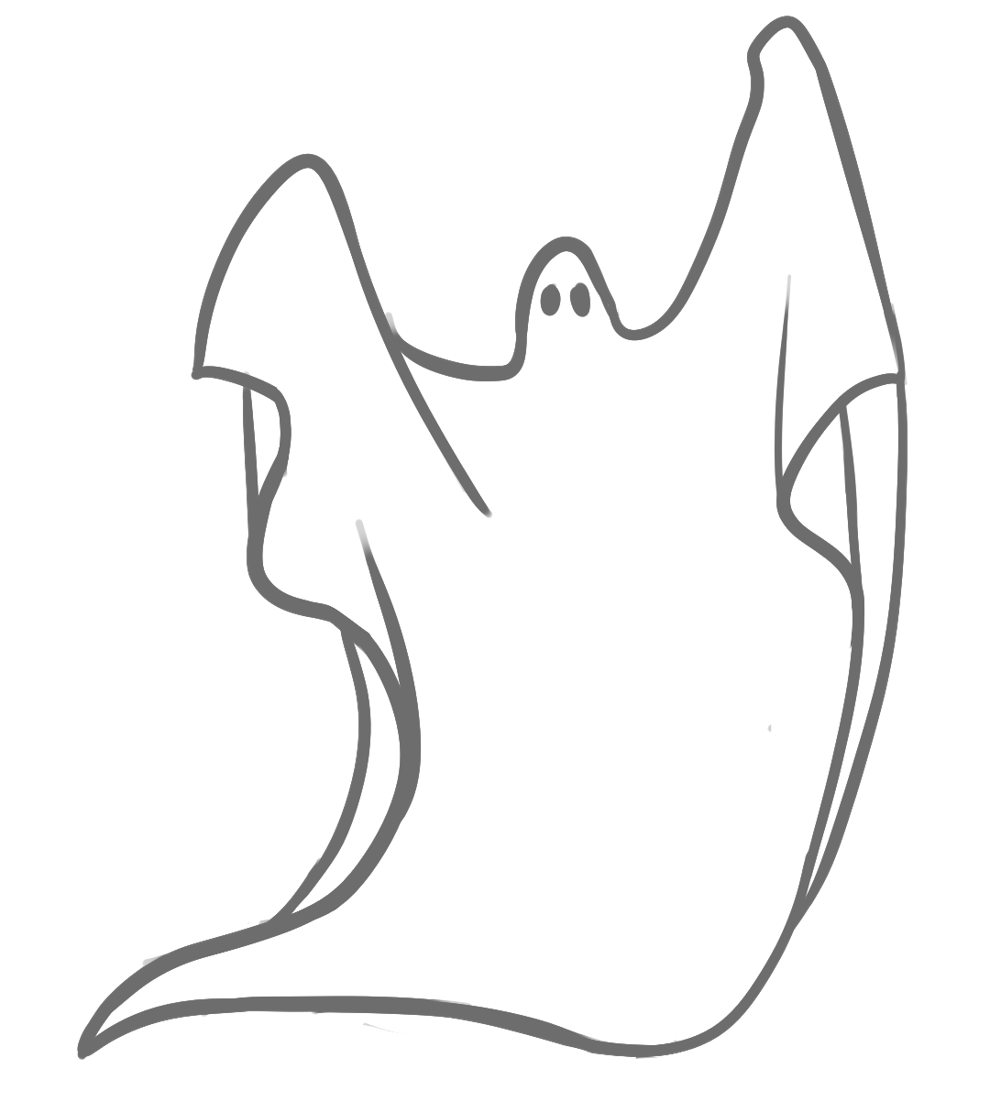 Jenn began teaching at Sentinel in the early 2000s. One of her classes was advising the school's newspaper, and it was that team of students she credits as launching her true paranormal investigative ambitions.
The newspaper staff wanted to do something special for the Halloween edition. One of the custodians suggested they stay the night in Sentinel to see what secrets they might unearth after hours.
That investigation launched a tradition for Jenn that continues today. Little by little, Jenn began collecting more ghost-hunting tools and taking her students out on more ambitious hunts, expanding from Sentinel to Hellgate High School to the Deer Lodge prison. Each Halloween, she arranges some type of hunt for those enrolled in her classes.
Students loved it.
"I mean, people wanted to do it, they wanted to join in," Jenn said.
After establishing the annual Halloween hunt, Jenn came in contact with former pupil Kris Bratlien, who had started his own ghost-hunting group, Tortured Souls Investigations. She began going on hunts with them, expanding her paranormal investigation portfolio to include more serious work.
The Montana State Prison in Deer Lodge offered her a permanent position as the haunted tour guide. The old tour guides had worked with Jenn and saw her skills — after all, leading big groups and explaining tough concepts is second nature to the teacher. Suddenly, she began profiting off her nighttime hobby.
She never forgot her origins, though. As often as possible, she centers her hunts on her students, keeping them included.
"(Her hunts are) different from us because she typically has a lot of students with her," Bratlien, said. "It's always awesome. She always seems to be super enthusiastic about it, she's always curious. She doesn't get spooked very easily. She adds value to the team."
Jenn's daughter Hollin, who came on the investigation with us, is in three of her mom's classes this year. She began hunting with Jenn her freshman year of high school.
Hollin said the paranormal has never been something strange or sensationalized for her. It's just been her life.
"(Ghost hunting has) been the thing that mom does, and it's been weird and cool," she said. "I prefer that (Jenn) likes this, over… I don't know what normal moms like. I prefer that it's this."
The First Floor and the Basement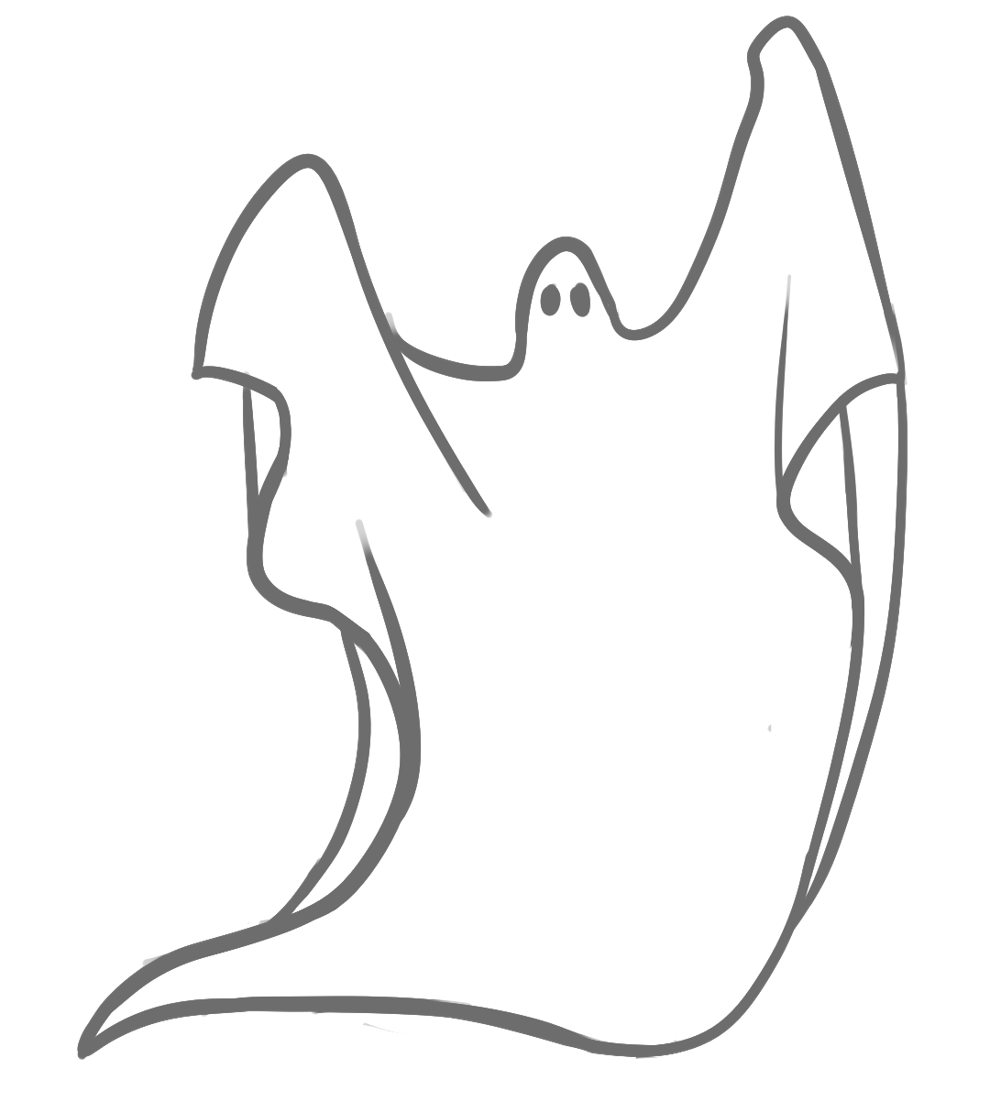 After experiencing something a bit more para than normal, with the thermal camera showing us what might well have been the ghost of Jeannette Rankin herself, the KPIT members were all sufficiently spooked. We decided to head downward, onto the main level and away from the classrooms.
The first floor breakroom of JRH is split into two levels with wooden beams supporting a lofted area for offices and conference rooms. Underneath is a cafeteria-esque setup of chairs and tables organized next to a breakroom. The many wooden beams that support Rankin Hall's lofted floor split the lamp light streaming into the room from the Oval in strange patterns.
We set up our equipment in the breakroom and Jenn decided to bring out the big guns.
"So we know you like the music box; do you want us to play some music for you?" Jenn asked the room.
The motion detector immediately sounded.
Luckily for the KPIT, this new team iteration included Austin Amestoy, Kaimin Cast host and All-Northwest honor choir alum.
"Austin can sing," I said, unprompted.
That's how we found ourselves standing around a music box motion detector while Austin sang a Scottish folk song to the ghost of former Congresswoman Jeannette Rankin.
And the music box played in time with Austin. Every time he paused, the music box stopped. When he started singing again, so did the music. We were all frozen, so any motion detected wasn't coming from us.
There's something eerie about the dulcet tones of a Scottish ballad accompanied by the metallic plinking of the motion-sensor music box, especially when no one is moving to trigger the sounds in the first place.
Satisfied with the performance, we decided to make our way down to the basement.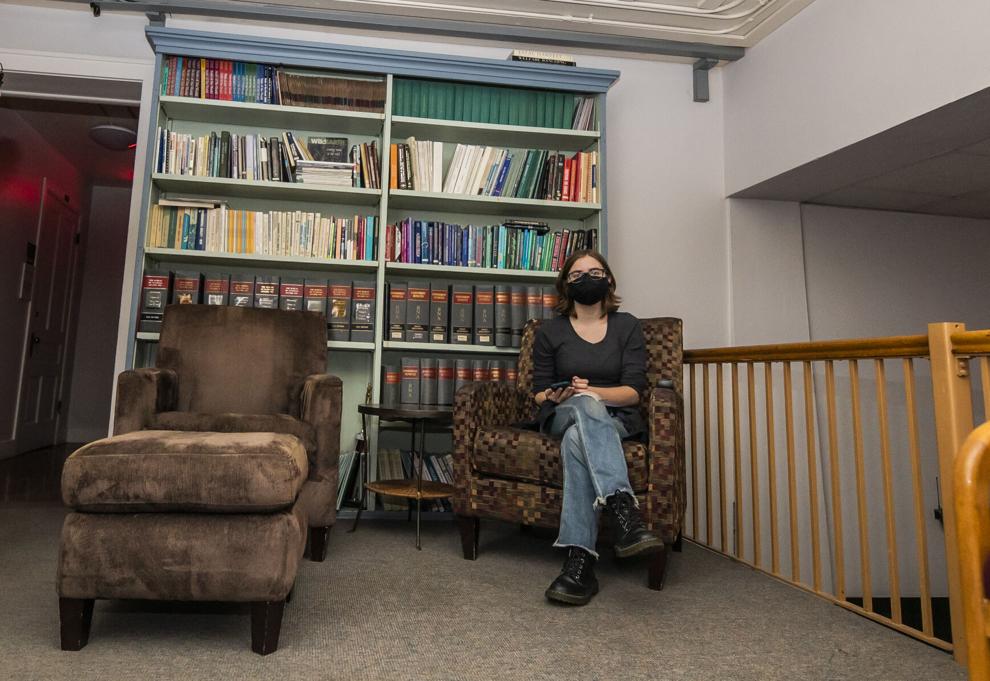 The janitorial staff had arrived and our carefully cultivated spiritual environment was in danger of being destroyed. Quickly, we headed down toward the heat of the boiler room. We felt like we were so close to a breakthrough and were disappointed we had to cut our investigation short.
"I feel like they're just one step away," Jenn said of the spirits.
We shut ourselves in the bathroom and turned on the REM pod, a small piece of equipment that flashes different colored lights and emits a loud beeping sound when it senses motion above it.
"Do you like the students in this building?" Jenn asked the stuffy bathroom walls.
The REM pod immediately went off, flashing bright red and beeping loudly.
So, at the very least, it seemed like the KPIT team had found itself in the ghosts' good graces.
The Road So Far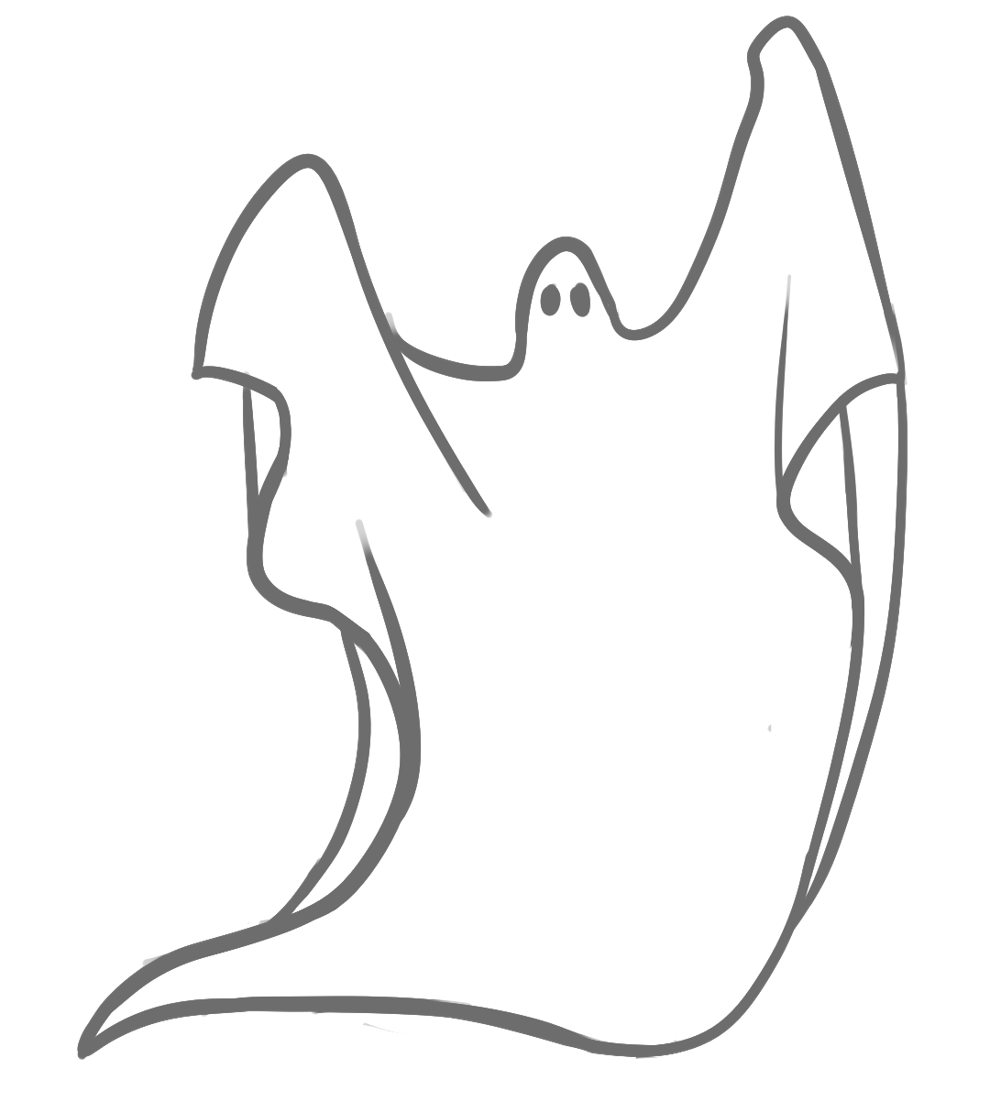 The night was uneventful for Jenn, whose paranormal investigating career has blossomed into a professional — and thus generally much more haunted — endeavor.
Over the years, she's cultivated a name for herself in Montana's spirit-hunting world.
KC Kloppel, production director of Townsquare Media Missoula and ghost hunter, is a familiar face Jenn's paranormal investigating party. Each year in October, his radio station, The Blaze, hosts a competition where participants can submit a radio clip to win a chance to ghost hunt with Jenn and her team.
Kloppel praised Jenn for her level-headedness and the approach she brings to ghost hunting.
"She's definitely not Shaggy from 'Scooby Doo,' I'll tell you that," he said. "When something does happen, she's always calm, cool and collected.
"Jenn's very professional," he continued. "And when we do have an interesting situation, Jenn's always the one I want to stand by. It's always good to have the person who is the rock next to you."
Jenn herself credits her education as informing her paranormal investigation. She told me her time spent in journalism and English studies helped fuel her curiosity — she's always looking for the underlying story on ghost hunts.
"I am someone who is highly educated, and still believes in all of this stuff. I come at it with that skeptical eye of wanting the story," she said. "And that's how we started originally, 'What's the story? Why are they here?'"
Jenn certainly has a full plate between her day job and nighttime occupation, especially during October, her favorite month of the year. While all her work can add up, it's never been a hindrance to her. For a curious teacher always looking for opportunities to connect with her students and learn more about the world, there's nothing better.
"I'm exhausted all the time. But I'm exhausted all the time because I teach. I have three kids. I have a dog. I have a husband," she said. "And so yeah, I'm exhausted. But it's okay. It's fun. I mean, who gets to say they get to do this? Right?"
Truly Haunted or Just a Little Spooky?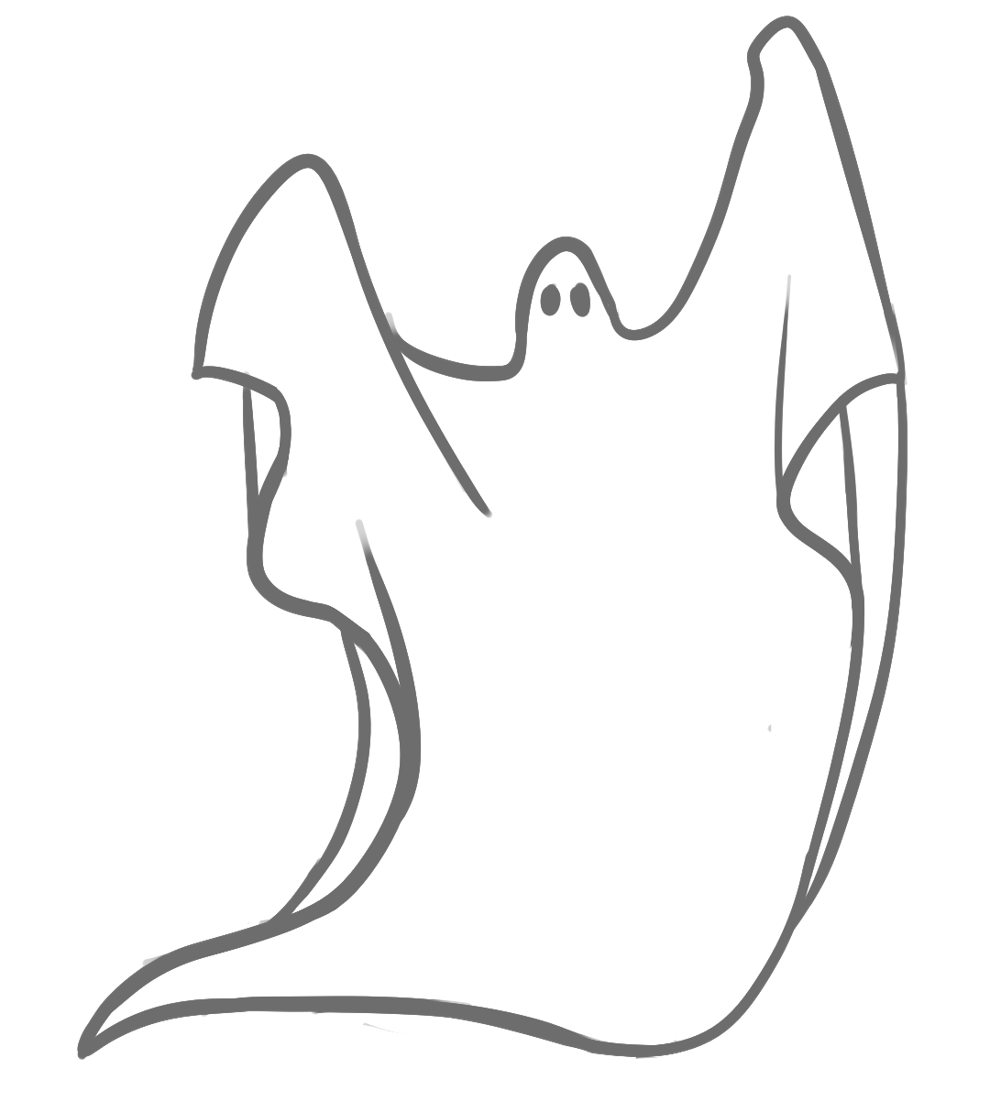 So, final consensus — is Jeannette Rankin Hall haunted?
The KPIT team was divided.
"If it is, the spirits aren't consistent enough to make themselves known," Austin said. "I need a little bit more consistency from them. They're some flaky spirits."
"I don't think it's haunted. I think it's a place you can go at night that can feel really creepy," Jack said.
"I definitely think it is," Kennedy said. " I really don't know how else you would explain what we saw."
Jenn wasn't dissuaded from our low-activity night. She believed we truly were right on the precipice of more spirit communication.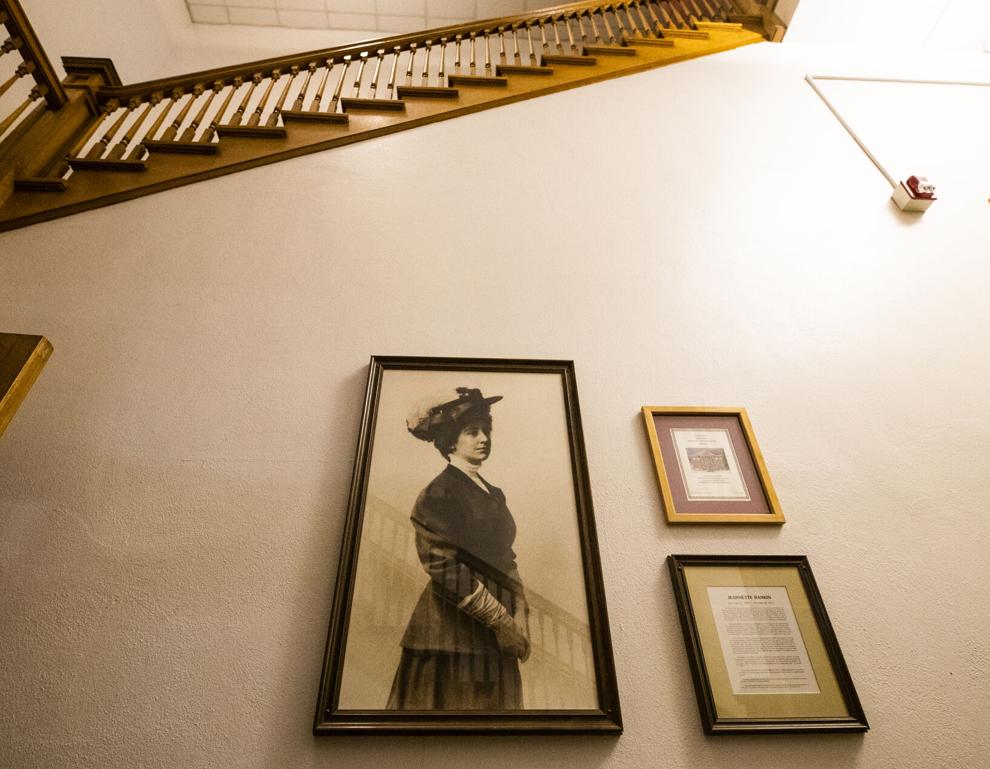 "Spirits don't clock in and clock out," she said. "I would say, if we went back over there in two hours, you would have a lot of activity."
Personally, this experience itself didn't make me more of a believer. But I won't be ruling out the spirit world any time soon. There's too much out there — too many unknowns.
I guess we'll just have to keep hunting.