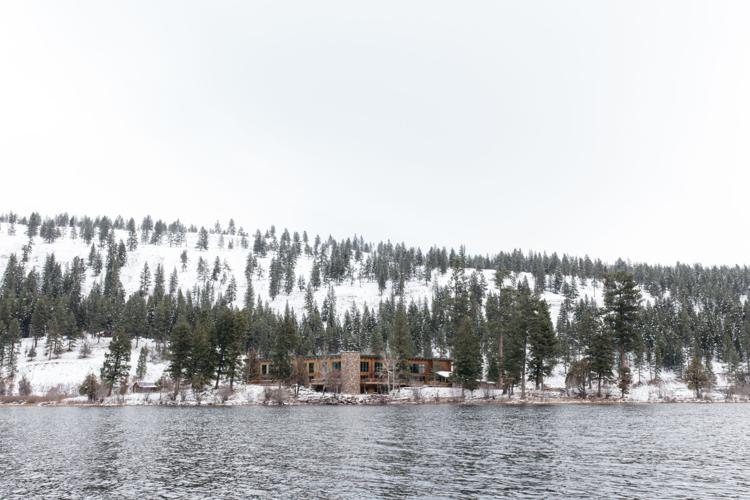 Bruce Vorhauer had lost everything. Once fabulously wealthy, the inventor of the Today contraceptive sponge was bankrupt and struggling to stay above water after a failed bid for Montana's Senate seat in 1989. Then, in June 1991, Vorhauer burned down his lavish yacht in an attempt to collect the insurance payout. His insurance provider quickly declared its intent to void his policy in court.
One month after a judge ruled the fire deliberately set, Vorhauer's body was discovered inside his car at the boathouse of his Montana island mansion on Salmon Lake. A rubber hose funneled exhaust from the tailpipe into the car. Authorities ruled his death a suicide. Multiple news outlets, including the Los Angeles Times, the Seattle Times, the Missoulian and the Great Falls Tribune covered his financial turbulence as well as his death. 
Vorhauer's life ended in October 1992, but his story did not. His sprawling property, a luxurious 11-bedroom home located on Salmon Lake, an hour from Missoula, stayed vacant in the immediate aftermath of his death. In 1995, industrialist and namesake of the Washington-Grizzly Stadium, Dennis Washington, purchased Vorhauer's home on auction. In 1995, he donated it to the University of Montana Foundation, which has been operating it as a resort and corporate retreat ever since.
This testament to Bruce Vorhauer's soaring success and crushing failures now sits on the market for $2.5 million, about a third of its original price of $6.5 million in 2014. Until it sells, the University of Montana is paying for its maintenance and upkeep.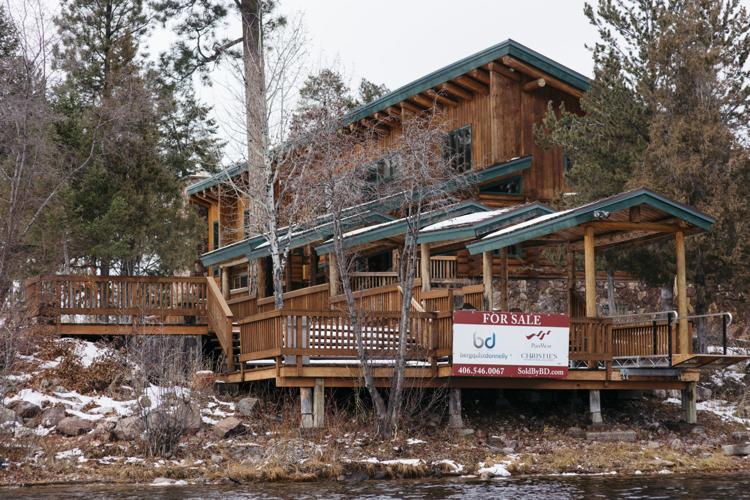 The mansion is the most expensive property among at least 27 residential properties owned by UM and the Foundation in Missoula County alone The properties are worth over $14 million — about 10 percent of UM's 2017 general fund. Some of them serve educational, or at least somewhat educational, purposes. Most do not. 
With statewide budget struggles and fear of program cuts igniting sharp criticism of the school's spending habits, it's tough to look favorably upon ownership of a gaudy mansion described by its real estate agents as "the epitome of rustic opulence." But as with most things, it's not quite that simple. This is the story not just of Bruce Vorhauer, but of why a state university commands so much real estate, and what it would mean to sell it.
Bruce Vorhauer, 50 at the time of his death, got his start as the director of research and development for American Hospital Supply Corp. According to the Los Angeles Times, the idea to use a sponge filled with spermicide as a prophylactic came to Vorhauer from a professor he met. The sponge is inserted vaginally until it sits against the cervix. This physical barrier, combined with the spermicide solution inside the sponge, reduced the risk of pregnancy without the need for condoms or hormonal birth control. The modern sponge is considered effective for 24 hours after insertion. 
In theory, the sponge was revolutionary. Vorhauer even had plans to distribute his product in poverty-stricken countries where effective birth control was difficult to come by.
When his employer declined to finance the idea, he set out alone, spending years losing money trying to get the sponge on the market. 
But in 1981, Vorhauer's luck reversed, and he successfully sold 20 percent of the company to the tune of half a million dollars. By 1983, his stake in Vorhauer Laboratories Inc. was worth around $4 million. At that point, VLI had not even gone public. 
When the sponge finally went to market that year, it achieved massive popularity. But almost as soon as the Today sponge became the preferred birth control of women nationwide, it fell out of their good graces. The sponge was falsely linked to increasing the user's risk of toxic shock syndrome, a bacterial infection most commonly caused by leaving a tampon in for too long. 
Though those claims were highly exaggerated (Planned Parenthood's website says it may only slightly increase the risk of TSS, which can be mitigated by removing it before 30 hours have elapsed), the damage was done. With his product struggling, matters were made even worse for Vorhauer in 1984, when his car crashed into a tree during an icy Montana winter, sending his fiancee Sara Wright into the eight-month coma that eventually killed her. Her family later sued him. 
Outwardly, times were tough. VLI had yet to turn a profit by 1987, and that same year, the company lost its patent on the sponge for failing to pay a $150 renewal fee, according to the LA Times. But in spite of everything, Vorhauer was sitting comfortably. By then, he had built and was living in his island mansion. He lived lavishly, handing out donations to UM and other Missoula institutions like candy. He began investing in other companies, and soon turned his sights away from the contraception business and toward politics. By 1989, he ventured into politics, seeking the Republican Party nomination for Montana's U.S. Senate seat.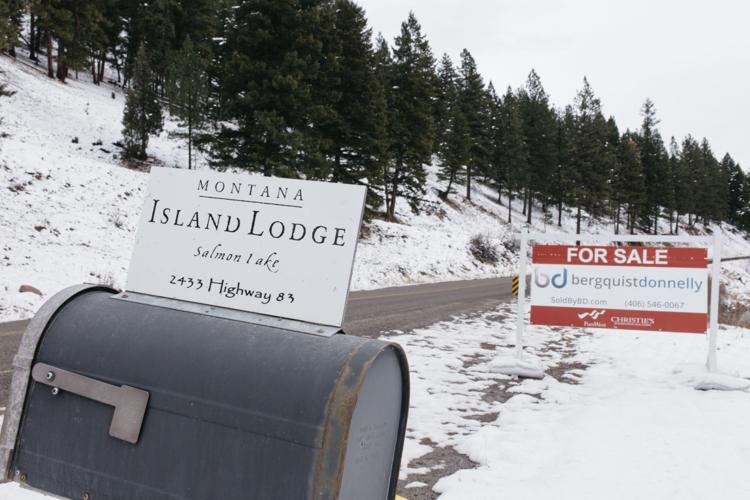 While Vorhauer made for a generous donor in life, his island has not made for the jewel he may have envisioned. Revenues from renting the mansion barely kept pace with maintenance costs, and UM has struggled to sell it since putting it on the market for the first time in 2014.
The island lodge was a donation, but many properties around Missoula have been purchased by the University in a landgrab that might raise eyebrows given the current money crisis.
Since at least the early '90s, property along Fifth and Sixth streets between Arthur and Maurice has been bought by UM. The houses generally serve as rentals, occupied by students, families and student groups. But as campus members begin to feel the fiscal bind closing ever tighter around them, some are calling for a change to UM's role as a landlord.
Perhaps the most outspoken proponent of offloading the properties is Roberta Evans, dean of the Phyllis J. Washington College of Education and Human Sciences. Each Tuesday morning, when the deans gather in the basement of Main Hall, Evans is quick to offer solutions to the various budget shortfalls discussed. While her colleagues discuss the budget in terms of millions of dollars, she sometimes counts the shortfall by the number of houses that could be sold.
Of course, selling off multiple houses to fundraise is easier said than done. Rosi Keller, vice president of administration and finance, said she thinks selling off the houses near campus would be foolish.
"That's our property acquisition zone, as approved by the Board of Regents years ago, and little by little if any of those homes have been available for sale, the University has purchased them," Keller said. "Our predecessors had the wisdom to see that we needed to buy land so if we were to grow and needed to add square footage, and that could be 50 or 60 years down the road, we've had the foresight to allow for that."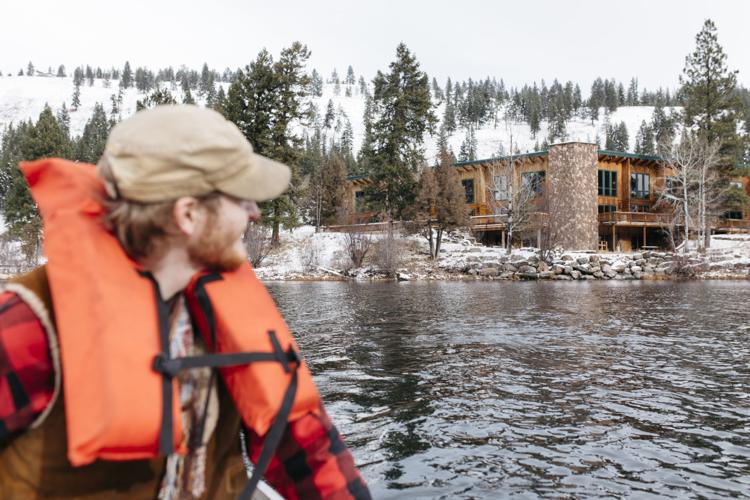 However, Keller said the option of selling the properties isn't totally off the table. She said using it as a one-time-only shot of cash or investing it in an endowment were possibilities, but said she would need to "analyze whether that's really a good decision."
Residential properties aren't the only real estate Evans has campaigned for selling. Although it has become somewhat of a joke among her and her colleagues, "Sell the Bandy Ranch!" was long her rallying cry.
Mention of the 3,500-acre cattle ranch draws unreserved chuckles from every dean except Tom DeLuca, dean of the forestry school, which oversees the ranch near Ovando, in Powell County.
DeLuca admits that until recently, the educational potential of the Bandy Ranch hasn't been fully embraced. The ranch was deeded by the estate of Ed Bandy to UM in 1991 for research purposes. But since then, the ranch manager's salary was cut in half, and the ranch was leased out to ranchers looking for grazing land. DeLuca said until he was hired as dean in 2016, "administrative neglect" had left the future of Bandy unknown.
"I was a faculty member from 1994 to 2006, and used the Bandy extensively. But when I was interviewing for the dean position, they told me there was some talk of selling the Bandy Ranch," DeLuca said. "I told them, 'Whatever you do or whoever you hire, do not sell the Bandy Ranch.'"
DeLuca has made it a priority to capitalize on the offerings at Bandy Ranch, such as studying predator/livestock interactions and sustainable grazing. 
Meanwhile, the lodge on Salmon Lake continues to be a burden with no clear purpose. The lodge's longtime caretaker, Jane Fisher, retired in 2014 prompting the University to put the property up for sale. 
UM spokesperson Paula Short told the Missoula Independent last year the lodge did not generate enough revenue to keep up with management and maintenance costs — a tragic reflection of the mansion's original owner.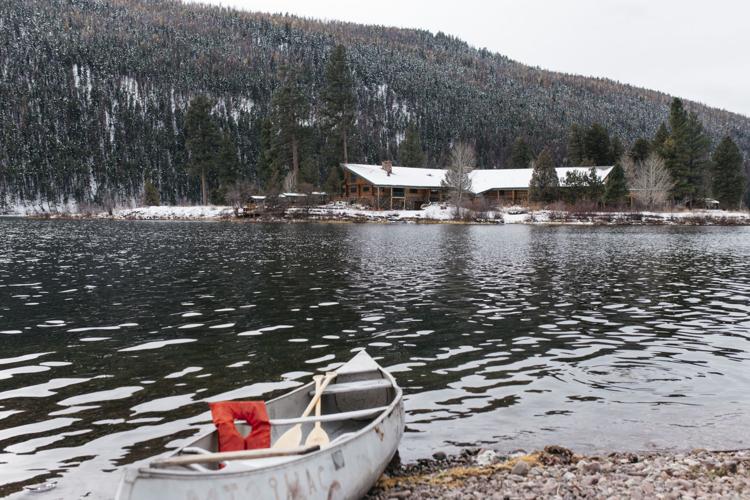 Like so many things in Vorhauer's life, his bid for political office didn't quite work out. When all was said and done, his efforts netted him 34 percent of the vote and around $300,000 in debt, according to the Los Angeles Times and the Missoulian.
Times were tough, and with foreclosure pending, Vorhauer attempted to sell his mansion. No one was buying. Nor were they interested in the Lark, the $1 million yacht he purchased from Dennis Washington in 1988. So, in a last-ditch effort to recoup some of his costs, Vorhauer drove to the Lark's location in Seattle and lit it ablaze on June 2, 1991, the day before it was set for repossession, according to the Seattle Times. Vorhauer nearly received an insurance claim amounting to $1.3 million before investigators started poking holes in his story. Eventually, the court sided with his insurance provider. 
Bruce Vorhauer died bankrupt and disgraced outside the house that sponges built. In 1995, the mansion was sold at a sheriff's auction to Montana's richest man and UM's biggest benefactor, Dennis Washington. He donated the property to UM the same year. 
Vorhauer's original dream for the mansion was that it be used for corporate retreats. He planned to host his VLI staff there, justification for its extravagant adornments and helicopter accessibility. UM attempted to continue the legacy, but its need for an 11-bedroom rustic getaway proved too small for the costs.
Now as snow falls and ice begins to bridge the watery gap between the boathouse and island mansion, the Montana Island Lodge sits on the market at a cool $2.5 million, after another million dollar price drop at the end of September. 
Selling the lodge would absolve the University of maintenance obligations, but the shot of cash would hardly improve the budget shortfalls. Any money made from selling the property must be distributed evenly among UM and the other three affiliated campuses: UM-Western, Montana Tech and Helena College. The contract governing the property allows the University to recoup its investment in the lodge, which has amounted to around $1 million in maintenance. At the current asking price, selling the lodge would only leave about $375,000 for each campus — a relative drop in the bucket.
The sponge palace will sit on the island until it sells, while decisions about the future of the University unfurl here on campus. As for the properties closer to home, their fate remains unknown, but are likely safe despite impending cuts to academic programs and student services. The houses lining Fifth and Sixth will remain a testament to a grand vision — one of a University growing beyond its current footprint at the base of Mount Sentinel.