This election cycle is like nothing voters have dealt with in the past, thanks to the coronavirus pandemic. For the first time in Montana's election history, 46 of the 56 counties will vote exclusively by mail. Missoula County has allowed for a mail-in option, but voters wishing to participate in-person can go to the county election office.
Each of these stories will cover the patchwork of districts that slice through Missoula County. From SD 7, which includes portions of Missoula, Mineral and Flathead counties, all the way to HD 100, which sits neatly between Orchard Homes and the University District.

HD99: David "Doc" Moore vs. Mark Thane
House District 99, which primarily covers the Miller Creek area of South Missoula, features a previous state representative and a former superintendent of Missoula County Public Schools. Mark Thane, a Democrat and the most recent superintendent of MCPS, is running against David "Doc" Moore, a Republican.
Moore worked as a state representative in House District 92 from 2012 to 2014. He then lost races in District 100 in 2016 and in District 89 in 2018. According to his website, Moore prioritized personal freedom and a living wage job.
However, in the 2015 legislature Moore authored a bill attempting to make any nipple piercing exposure, from men and women, "indecent exposure," and also said after the bill hearing that yoga pants should be banned as well. The bill ultimately failed in committee.
Thane worked at MCPS for over 20 years. He said he decided to retire from that position last year to focus on running for this house seat. He stood behind expanding the Montana Health and Human Services budget, and said his education background will help him make decisions.
"I will prioritize a quality education plan for Montana," Moore said. "Having a good educated workforce makes a good economy."
Both candidates supported Medicaid expansion, are pro-choice and are looking to help relieve the shortage of housing in Missoula County. A September report by the Missoulian found there was a nearly zero percent vacancy rate among renters in the city. 
David "Doc" Moore did not respond to an email for comment.
(Written by Griffen Smith)

HD 95: Danny Tenebaum vs. Rebecca Dawson
Two political newcomers, Danny Tenenbaum, Democrat, and Rebecca Dawson, Republican, are battling to represent House District 95, which spans Missoula's Westside, Riverfront and River Road neighborhoods.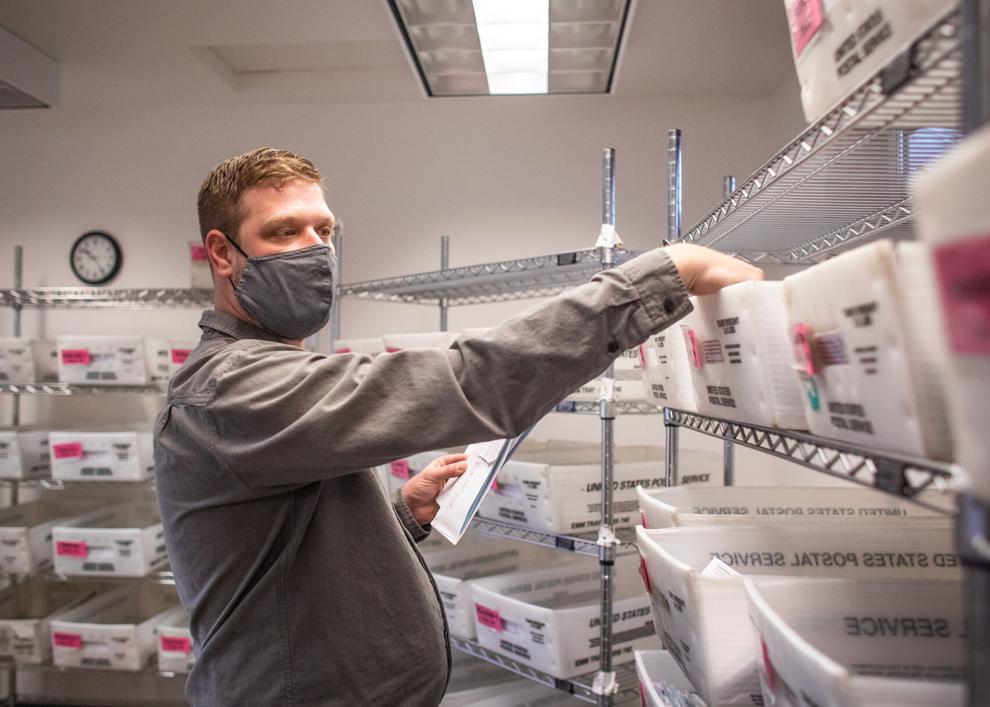 Tenenbaum acknowledged racial disparities within the criminal justice system. He told the Missoulian he supports the Green New Deal and protecting public lands. Tenenbaum said he will fight for additional funding for higher education, and believes public funding should support free college tuition. He also said he will fight for affordable housing in Missoula through state investments and by changing zoning regulations so more multi-family housing can be built rather than blocked.
On her website Dawson stated she is running to "promote common sense ideas, educational choices and workable solutions." Dawson told the Missoulian she believes people are being "crushed" by taxes, and fiscal responsibility should return to the government, not taxpayers. Dawson also believes funding for higher education should fall on the university, not taxpayers. She believes universities like UM should see where they can cut costs, rather than putting a tax burden on locals.
When asked by the Missoulian what should be done to help UM in its enrollment crisis, Dawson said the University should focus on offering more online options to reduce operating costs. Dawson said while it is important to invest in clean energy options in Montana, it is also important to acknowledge the importance of fossil fuels to Montana's economy.
(Written by Meghan Jonas)

HD 91:Connie Keogh vs. Bethanie Calvert Wanberg
House District 91, which covers the Lower Rattlesnake and the eastside of the University District, features Democratic incumbent Connie Keogh and Republican challenger Bethanie Calvert Wanberg.
Keogh won her first term as a state representative in 2018. She won a four-way race in the 2018 Democratic primary before winning against her Republican opponent in the general election.
Eight months ago, Laurie McKinnon wasn't sure she'd be running for re-election to Montana's Supreme Court. Now, as the Nov. 3 election looms, …
Her website emphasizes a bipartisan approach when it comes to education, and her desire to focus on environmental issues as well.
Wanberg, Keogh's Republican challenger, also ran unopposed in her primary this year, earning 100% of votes from Republicans in her district.
Wanberg is currently the vice president at Wanberg and Associates-ISC, a local business that has been operating out of Missoula for over 20 years. Wanberg and Associates provides private investigative services, networking with retired FBI agents.
Wanberg's husband, Gary, is also running for election against Democratic incumbent Katie Sullivan in House District 89.
(Written by Mariah Thomas)

HD 89: Katie Sullivan vs. Gary Wanberg
The race for House District 89, which covers the South Hills and parts of Highway 93, is between Democratic incumbent Katie Sullivan and her Republican opponent Gary Wanberg. Both HD 89 and SD 45 cover the same area and are both districts up for election this year.
As the incumbent for HD 89, Sullivan was elected in the 2018 midterms. Sullivan won nearly 50% of the vote in a four-way race for the Democratic nomination, before winning the general election against her Republican opponent.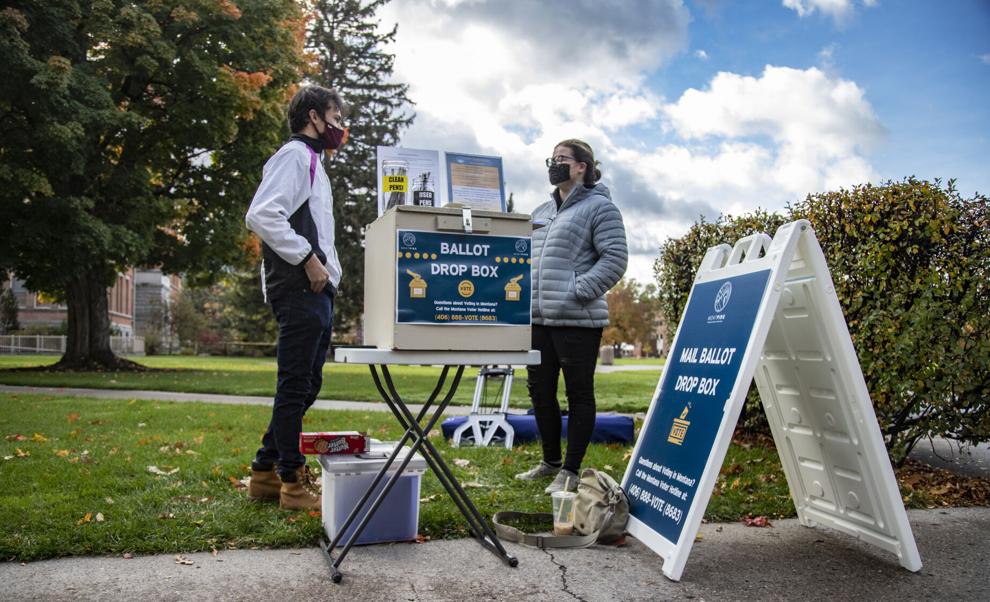 Sullivan ran unopposed in the primary this year, earning 100% of the votes cast in the Democratic primary. In her first term in Montana's House of Representatives, she sat on the Business and Labor Committee, Agriculture Committee, Energy, Technology and Federal Relations Committee and the Rules Committee. She sponsored seven bills in the 2019 legislative session, four of which passed in the state's House and Senate.
Wanberg also ran unopposed in his primary earlier this year, earning 100% of the vote. Wanberg is a University of Montana graduate and the President of Wanberg and Associates-ISC, which provides private investigative services and has been operating in the Missoula community for over 20 years.
His business's website states that, "... we are networked with retired FBI agents and others in law enforcement and private investigation throughout the United States and abroad."
Wanberg's wife, Bethanie Calvert Wanberg, is the Vice President of Wanberg and Associates, and is running against the Democratic incumbent Connie Keogh in the race for House District 91.
(Written by Mariah Thomas)

HD 90: Marilyn Marler vs. Lana Hamilton
The Montana House of Representatives current member Marilyn Marler is running for her second term against Lana Hamilton for House District 90, which covers Missoula's southside.
Marler is the Democratic candidate for HD 90 and a current professor at UM in the Division of Biological Sciences. During an interview with the Kaimin, she said one of the most important ideas on her agenda if she were to be elected for a second term is to give local governments more control of taxation. Montana communities have very different sources of income, and Marler stated that it is important that each community decide for itself how to tax.
She also heavily emphasized the importance of science-based conservation efforts. Marler said there have been many occasions where people have made statements lacking scientific evidence on the subject of conservation, and one of her main goals is to provide her scientific expertise for the Montana House of Representatives.
"I was shocked by how little value people place on science," she said.
In an interview with the Missoulian, Marler said her first priority for the Missoula community if she is elected is housing. She said she will advocate for more state funding for affordable housing and property tax alternatives.
Hamilton could not be reached for comment.
(Written by Hanna Campbell)

HD 94: Tom France vs. Karen Sherman
First-time Montana House of Representatives candidates Tom France, a Democrat, and Karen Sherman, a Republican, are running for office in District 94, which encompasses the Upper Rattlesnake and north of I-90.
According to France's campaign website, he intends to focus strongly on maintaining access to public lands, renewable energy and affordable healthcare.
In an interview with the Missoulian, France said his first priority if elected will be to provide affordable housing by supporting decisions to give tax credit to developers who provide affordable housing. He also emphasized the importance of obtaining state funding for the Montana University System.
Sherman took the place of former candidate Kelsey Cooley, who dropped out of the race after enrolling at the University of Montana Law School.
The fight over a Republican-funded effort to qualify the Green Party for the ballot in Monta…
She said Montana has to pay more attention to responsible logging techniques to protect the environment.
Neither France nor Sherman responded to the Kaimin for an interview.
(Written by Hanna Campbell)

HD 96: Loni Conley vs. Kathy Whitman
House District 96, which slices through the heart of Missoula and down highway I-90 to Huson, features Democrat Loni Conley and Republican Kathy Whitman vying for the Montana State House of Representatives seat.
Rep. Tom Winter will be vacating the seat, after an attempt to represent Montana in the U.S. House collapsed in the primaries.
First time candidate Conley, who works as both a mental health nurse and as a case investigator for COVID-19, said healthcare for Missoulians is a top priority.
"I want to keep Medicaid expansion and the ACA [Affordable Care Act] for Montanans," Conley said. "Also, as a mental health nurse, there are a lot of barriers and red tape with access to mental health I want to address."
Here's your friendly reminder that if you are voting absentee or by mail this election, you …
Whitman is also a first time candidate. In a Q&A interview with the Missoulian in May, she touched on topics surrounding affordable housing, state funding for higher education and public lands access. Much of Whitman's core message in her answers revolved around keeping taxes low for Missoulians.
"We have to be smart about spending your tax dollars, while advancing education, public safety and infrastructure," Whitman's mission statement on her website said.
Whitman could not be reached for comment.
(Written by Alex Miller)

HD 98: Wills Curdy vs. Nancy Burgoyne
House District 98, which encompasses a portion of Orchard Homes and stretches down South Reserve street, features a fight between incumbent Willis Curdy, a Democrat, and Nancy Burgoyne, a Republican.
Curdy is an alum of UM. He supported expanding Medicaid, increasing employment for veterans and freezing tuition for college students in his 2016 campaign. When asked about UM's 40% enrollment drop in an interview for the Missoulian, he said students should be provided more financial aid. This, he said, would give high schoolers who are concerned about loans more incentive to enroll.
Republican Nancy Burgoyne is a Salt Lake City native and a political science professor at Miles City Community College and Montana State University Billings.
Burgoyne's website includes a petition to prevent Montana from defunding the police. Other policies listed in her platform included protection of Montanan's rights to public land and opposing property tax increases.
Richard L. Armerding is a U.S. Army veteran. He has served on public committees in Rohnert Park, California, and was a legislative intern for the Hawaii State Senate.
Amerding's website says he is against state-funded student aid and affordable housing. He instead suggested cutting government aid to colleges to decrease enrollment costs and providing tax incentives for contractors. On Ballotopedia's Candidate Connection survey, Amerding stated, "Taxation is theft; if it were not, the tax courts would allow reference to the U.S. Constitution."
(Written by Clint Connors)

HD 100: Andrea Olsen vs. Carol Minjares
Democrat incumbent Andrea Olsen faces off with former attorney Carol Minjares, a Republican, in the race for House District 100, which sits between Orchard Homes and the University District, stretching from Franklin to Rose Park.
Olsen has represented her district since 2015. She currently sits on the business and labor committee, the agriculture committee and the energy, technology and federal relations committee in the Montana State Legislature.
Minjares received her Juris Doctorate, as well as a bachelor's degree in history, from the University of Montana. She previously ran for a seat in the House of Representatives in 2006 and 2008.
She told the Missoulian that UM should cut costs by getting rid of diversity and inclusion officers, and also said the current recession would increase enrollment.
Minjares supports fossil fuels because she believes they provide jobs for Montanans. She said she believes the biggest problems facing her district's constituents are the dwindling economy, as well as addressing issues with beetle kill and brush thinning in the "cluttered forests" on Montana state land.
(Written by Meghan Jonas)

SD 45: Ellie Hill vs. Susan Reneau vs. Nolen Skime
The South Hills of Missoula, and portions of highway 93, are represented by Senate District 45. This race is home to a three-way slugfest between Democrat Ellie Hill Smith, Republican Susan Reneau and Libertarian Nolen Skime.
Dick Barrett, the current senator for SD 45, is unable to run because he hit his eight-year term limit.
So, here's the question: How much power should local governments have to regulate firearms or prevent their possession by felons, minors, undo…
Smith said the number one problem facing Missoula is COVID-19 and wants to ensure everyone wears a mask and gets kids back to school.
Climate change, affordable housing and criminal justice reform are Smith's top priorities in her campaign.
This election cycle is Reneau's first time running for public office. She is a former elementary school teacher and journalist who has written several books on big game hunting. Reneau describes herself as pro-business and a staunch supporter of public lands.
She said the number one issue her constituents face is affordable living, especially for those at or near retirement age on a fixed income.
Reneau's focus is on keeping taxes low, while still being able to maintain infrastructure needs like road construction.
Skime participated in a Q&A with the Missoulian in April. The candidate's core message revolved around the increase in funding either locally or on the state level for affordable housing, student tuition and public lands access.
Skime could not be reached for comment.

SD 46: Shannon O'Brien vs. Niki Sardot
For nearly 20,000 residents in Senate District 46, two new candidates emerged for this election, each vying for support in the district containing East Missoula, the Rattlesnake and the Clearwater and Swan valleys.
Shannon O'Brien, a Democrat, faces Niki Sardot, a Republican. Both candidates have a background in K-12 education. Sardot is focused on property rights, while O'Brien is prioritizing public schools.
O'Brien, a former dean of Missoula College, also worked in early education centers.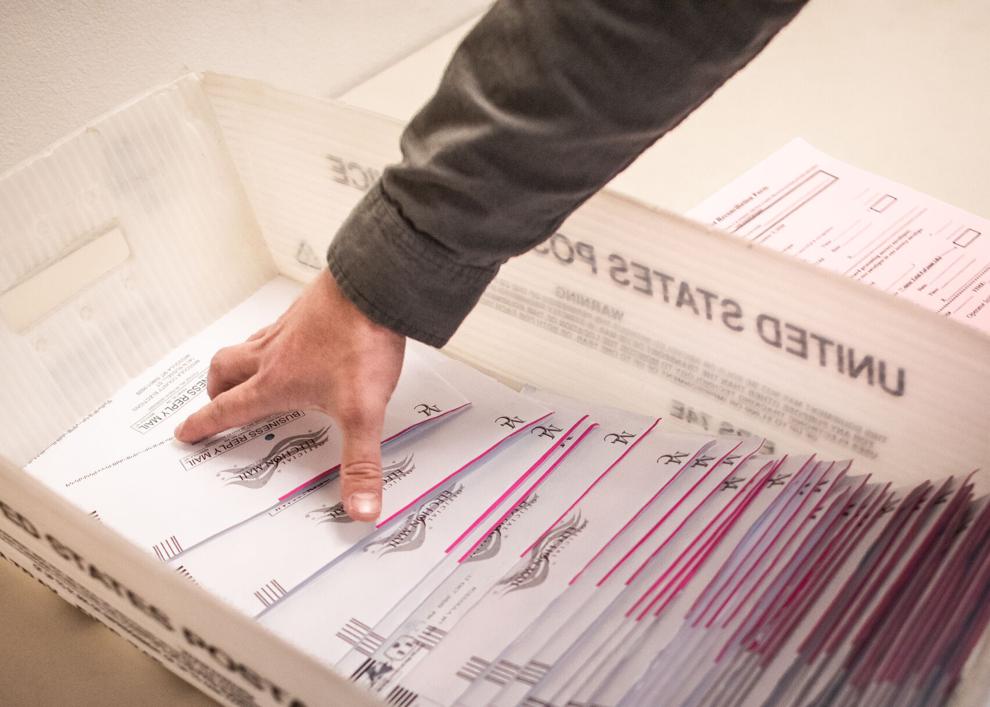 Sardot, a former state senator in Ravalli County who moved to Missoula, stood against zoning regulations she saw in local areas like Missoula.
"I'm on top of things to protect people's property rights and any other rights that are being violated by bills that are creeping in the state legislature," Sardot said.
The Senate District 46 seat is currently held by Democrat Sue Malek, who reached her eight-year term limit.
(Written by Griffen Smith)

WATCH: The Kaimin talks to voters on campus
SD 7: Diane Magone vs. Bob Brown
Montana's Senate District 7 represents Sanders and Mineral counties as well as parts of Missoula and Flathead counties. The seat's current holder, Jennifer Fielder, has hit her term limit.
Bob Brown, a Republican, is one of the people running for the seat.
Welcome to the voting issue of the Kaimin! If you came right to the horoscope, we're guessin…
She said bringing more recreation opportunities to the district would be a good place to start.
Magone said she would work to reduce the cost of higher education by advocating for allowing high school students to take college classes, and passing legislation to permanently approve the 6-mill levy. The 6-mill levy is a Missoula property tax which funds the University. She also said she would like to see more support for vocational schools and apprenticeships.
Bob Brown could not be reached for comment.
(Written by James Bradley)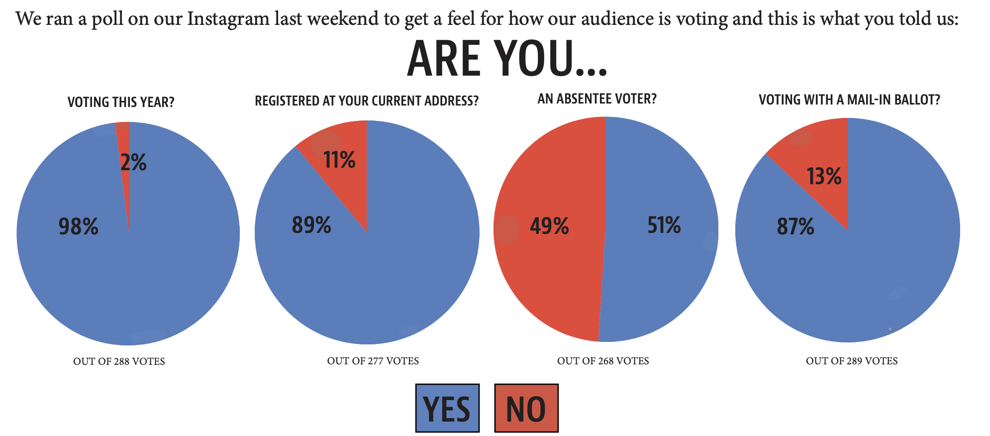 SD 47: Chase Porter Gay vs. Daniel Salomon vs. Devin Braaten 
Senate District 47, which stretches from Missoula County and across Lake County, features a three-way race. Incumbent Daniel Salomon, a Republican, will be defending his seat from Democrat Chase Porter Gay and Libertarian Devin Braaten.
Salomon, a member of the Montana State Senate since 2017, said the biggest issue that he and members of the legislature are facing is the COVID-19 pandemic.
Confusion on what the federal government will do for states when it comes to another stimulus bill has left Salomon and his peers unsure of the next steps for Montanans.
"And it comes down to 'can we give anybody some help?'" Salomon said. "Those questions aren't completely answered because we aren't sure exactly what the feds are going to do."
Braaten, a first-time candidate, wants a less invasive government, allowing people to make their own decisions both socially and economically without government interference. That platform bleeds into Braaten's stance on government involvement with COVID-19 guidelines.
"At this point, it is of people's own free will and volition to go out and do, and go, where they want to be," Braaten said. "People should be able to make that choice without government infringement to do what they want to do."
In a September Q&A with the Missoulian, Gay touched on climate change as well as state-provided funding for UM. Gay said that the legislature should take a strong stance in providing financial help to the University, which the Kaimin reported as having an enrollment decrease of 4.5% from last fall's numbers.
Chase Porter Gay could not be reached for comment.
(Written by Alex Miller)

Mountain Line mill levy increase
Mountain Line buses may be free to ride, but they still need money to operate.
Mountain Line's primary income is from a city-wide, all-encompassing property tax called a mill levy. This election, Mountain Line is asking property owners for an increase to the tax to raise an additional $3 million. The new tax will add 35% to its budget.
The current mill levy provides 65% of Mountain Line's operating budget. The rest is mostly federal funding.
With the proposed increase, Mountain Line will have buses out for longer and will add Sunday bus routes. The money will also help Mountain Line achieve its goal of having all electric buses by 2035, and according to Mountain Line, will add over a dozen jobs in Missoula.
Shanti Johnson, communications and outreach marketing specialist at Mountain Line, said in an email that the change will be a boon for Missoula residents.
"I believe the existing benefits of public transportation to our community will only be amplified, which benefits us all," Johnson said.
This is the second time the bus service has asked for an increase to the mill levy. The first was in 2013, when Mountain Line asked for a $1.7 million increase in tax funding. That initiative passed. Mountain line used those funds to add late night service for some routes, increase access for seniors and people with disabilities and add another bus line.
(Written by James Bradley)
More about the 2020 election and voting from the Montana Kaimin: