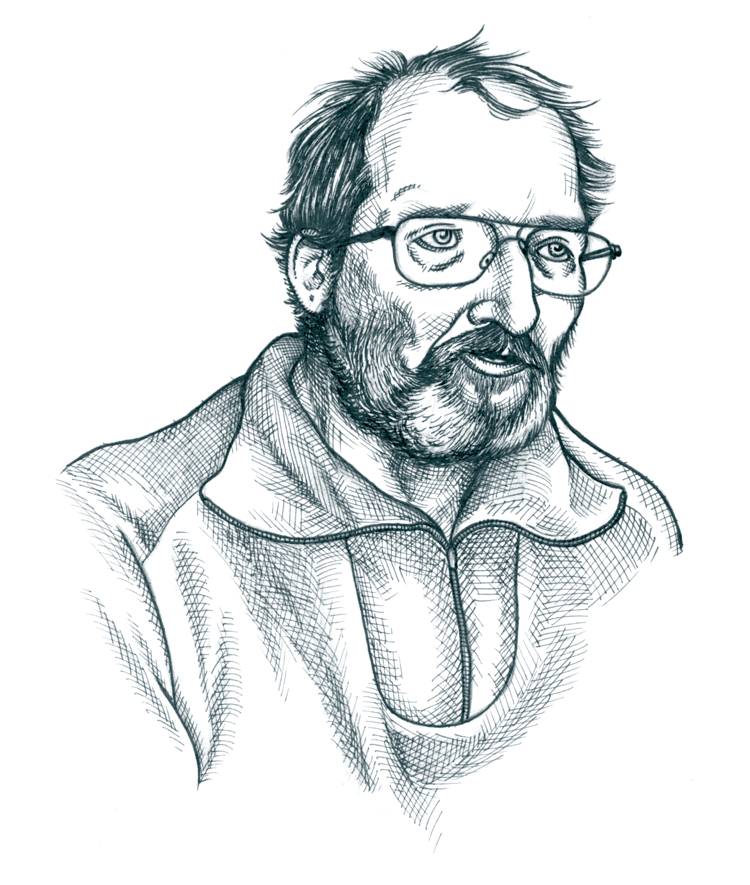 Wheelchairs don't roll easily over brick pavement. 
John List made his way to the University Center to catch up on the news before his physical therapy appointment, and had just reached the Grizzly statue at the head of the path leading to the Oval when he accepted a push. 
When List graduated from the University of Montana's physical therapy program in 1991, he could stride over the patches of brick stretching from Arthur Avenue to University Hall. Nearly 20 years later, his left leg ends with a prosthetic, while a walking cast covers a foot amputated near the heel.
List left UM after graduation to treat patients throughout Montana. Now, he comes to campus as a patient. For the past six weeks, he's rounded the Oval for biweekly appointments at the Physical Therapy Clinic "like a salmon going upstream to return home," he said.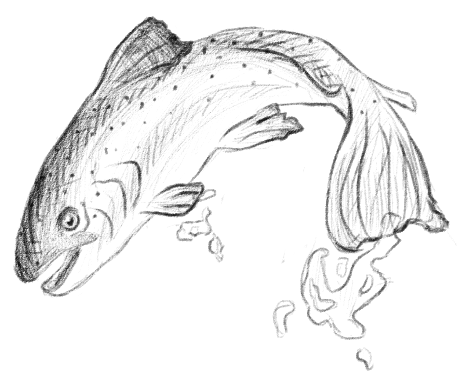 His return "home" was a path that involved car crashes and losing appendages to frostbite. In addition to being a sought-after physical therapist for the wealthy  in the Bitterroot Valley, where List grew up, List gutted fish for caviar in Alaska and sold paintings in the Southwest. He mined for gold and collected morel mushrooms that grew during the springs that followed wildfires.
With a fractured neck and missing limbs aside, List knows he's lucky to be alive. 
"I'm not a believer, I'm a knower," List said. "Belief is weak, I think. You believe when you don't have experience. You don't need anything to believe. I believed in the tooth fairy. I believed in Santa Clause. But I'm a knower now."
---
List was born at Marcus Daly Memorial Hospital in Hamilton, Montana on Aug. 6, 1961. While his mother, Marcella, held her newborn son, smoke coated the hills to the east. 
Lightning had blasted the side of a mountain in the Bitterroot Valley, and the fire swallowed up 28,000 acres. While John became acquainted with his mother, firemen and ranch hands worked to stop the Sleeping Child Fire, the biggest in the region since 1910. 
At age 12, John started making his first summer trips into the wilderness that surrounded the house his parents bought in the '50s. 
Robert List, John's father, worked as a  microbiologist at the National Institute of Health (NIH) lab in Hamilton, and Marcella was a nurse. Mobility was something the List family thought about a lot.  
Polio twisted Robert's legs, and John remembers the trips his family made to local hot springs. His father spent hours enjoying the pools.  John said a manager at Good Medicine Hot Springs once watched Robert swim more than five miles in one session. 
His parents' careers in science and medicine and his father's struggles with Polio pushed John toward a career in physical therapy. 
"Manual treatment of the body started for me when I was in high school. I tore up my arm pretty good lifting weights, and lost some 80% of my muscle mass. A friend of mine, a chiropractor, helped put me back together," said John. 
But before he graduated from UM's PT school, he did a little traveling. 
After knocking out general courses at Montana Tech in Butte, John went south to Bannack. He operated mining equipment on a ranch, working with a dozen others to hunt down some lingering veins of gold near the state's first boomtown. Between carving up the mountainside with a backhoe and living off a steady ranch diet of eggs and beef, he went north to the Alaskan Peninsula. Anchored in Bristol Bay, he sliced through piles of salmon and collected their eggs for caviar.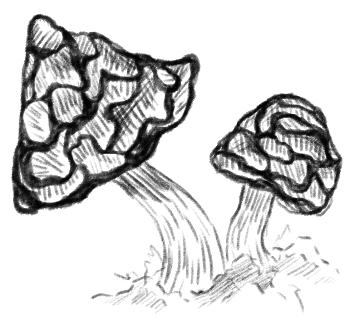 In 1985, between salmon harvests, John found a new bounty. While he and a friend hiked Blodgett Canyon east of Corvallis, they found a patch of prized morels.
Fire morels, distinct from those found in river bottoms, stick out of the ground on  cream-colored stalks and resemble a fleshy walnut. They're some of the most difficult mushrooms to farm because of their complex symbiosis with the soil after a wildfire. They're  typically gathered by both amateur and professional mycologists and fetch a good price; their scarcity and earthy flavor make them a favorite among chefs. 
With the money earned wrangling gold, gutting fish in Alaska and picking mushrooms in the Bitterroot, "Mushroom" John continued his education at UM.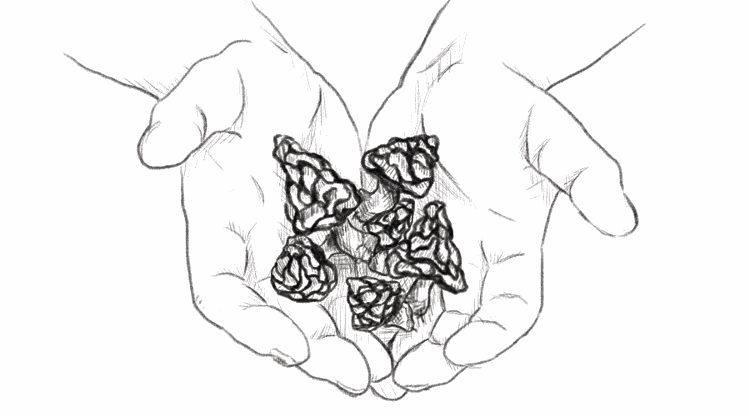 Charles Leonard, emeritus professor of neuroscience, remembered John as "outside the mold" of a typical physical therapy student. Although John didn't excel academically in Leonard's course, it wasn't out of laziness, Leonard said. 
"His problem was that he'd get so absorbed in a single topic to the point that he wouldn't focus on anything else," Leonard said. 
John passed the neuroscience course  despite his supposed tunnel vision and graduated in '91. Then he went to work as a physical therapist.
---
For over a decade, John treated patients in Hamilton, Havre, Butte and Missoula. They came to him as victims of strokes, from work accidents and femur fractures, from bones giving way to old age.
He also worked in the homes of people who could afford a lifestyle of luxury.
Jim Burk, one of John Wayne's stuntmen, ended his career with the scars of falling from horses in films like "Flame of Araby," "Pony Express" and "The Big Country." His hips were shot, rendering him close to immobile in his home in Darby, where he retired in the 1980s. John helped Burk maintain his balance and get his legs close to normal. He was a close friend of Burk until Burk's death in 2009. 
Hoyt Axton, long since retired from the Hollywood rock 'n' roll scene of the 1960s, called John when he lost the ability to move half his body following a stroke. 
"The treatment was mostly us joking around," John said. Axton, sort-of famous for acting in a few blockbusters, notably "Gremlins" (he played the guy who sold Gizmo out of his curiosity shop), was more of a musician and a songwriter. He suffered a stroke in '95 and was paralyzed on one side of his body.
No longer able to play guitar, Axton told John about the origins of his platinum hits. About how he wrote "The Pusher" on a paper bag in a bar after his friend died of an overdose. About how his bass player laid on the floor and created the bassline for "Never Been to Spain" from his throat when his instrument went missing from the studio. 
Axton's mother, who wrote "Heartbreak Hotel," gave him just one piece of advice when it comes to writing music. Axton passed that on to John: "It doesn't need to make any sense. It just needs to rhyme." 
When he died in 1999, Axton left John dozens of CDs with recordings that never made it to a radio station, according to John. 
"But they're gone. Everything's gone," John said 20 years later.
When Axton originally wrote "I Never Been to Spain," he used the hook, "born in a coma," to answer the lyric, "In Oklahoma." At the insistence of his producer, he changed the line to "not Arizona." The song remains a favorite of John's, who found himself in Arizona during one of the roughest points in his life.
In 2010, John woke up in a hospital after rolling his SUV. He'd fractured the second vertebra from his skull. This "hangman's fracture" took him out of work for three years and obliterated his savings. 
John estimates that his medical bills amounted to more than $500,000. The flooding of his home in Hamilton cost him both more money and his only place to stay. By 2017, he went south to try and change his fortune. 
---
John walked into a Gila River Valley homeless camp in Arizona with nothing to offer but a greeting. 
During his first month in Safford, in June 2017, police made a meth bust that put the town's entire homeless community on edge. 
John had heard of a man killed only 50 yards from where he slept a few nights prior, clubbed in the head with a rock. After several weeks of surviving on the streets, John didn't want to be alone anymore. 
John drove his truck to the Southwest, and a blown transmission forced him to ditch his only form of shelter at a local mechanic's shop. His long haul from Montana put him just south of the San Carlos Apache Indian Reservation, in the shadow of the Pinaleño Mountains.
No longer making the six figures he had been making as a physical therapist over the past 20 years, he hit the streets of Safford as one of its hundreds of homeless people, picking up bits of protein and collecting water where he could. "Just surviving," John called it. 
"When this white stranger came prowling around, they didn't know what the hell to think of me. I got labeled as a narc, and slept with the fear of God every night that I'd get killed while I was out there," John said. 
A man named Harrison, massive according to John's memories of him, found John sleeping at the edge of the city, alone and penniless. 
"It's not good for you to sleep alone," Harrison told John, and invited him to join his camp. According to John, only an idiot would walk into a homeless camp uninvited. 
John gave them his name, although Harrison would only call him "Montana," and found a space near the fire. He put his feet at its edge. 
"[I made] 100 grand a year, down to nothing. It happened to me, and it can happen to you." 
"One. Hundred. Thousand," he repeats.
In seven more months, he'd have a bed to sleep in. But it would be in a nursing home, and it would be with one less leg. But right then, he had a fire, and he had friends to watch out for him while he slept.
---
While in Arizona, John skirted Safford's predominantly Mormon churches in favor of the services and food banks offered by Safford's other denominations. Raised Lutheran by his German-American parents, he took a liking to a choir that was backed by an electric rhythm section at a church known simply as the "Church at Safford." 
"They sure beat the hell out of the chants they had us sing when I was a kid," John said.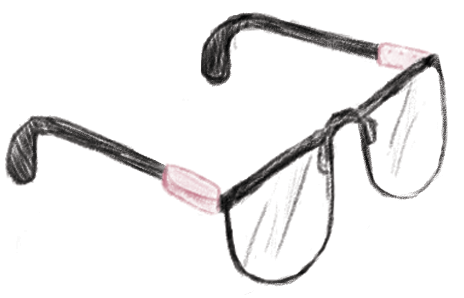 Randy Clonts, the church's pastor, has roots in the city that go back four generations. His great-grandfather broke from the enterprising Mormons to start his own denomination, and his descendants carried on the tradition. 
Although Clonts would join his great grandfather within a year of meeting John, he still had time to offer the Montanan some work at his ranch before sending him back North on a bus. 
"After everything I've made it through," John said, "I know there's somebody looking out for me. Thank you, God, and thank you, Randy."
John arrived in Hamilton, Montana in August 2017, just a few weeks from his birthday. There, he chose to brave the winter.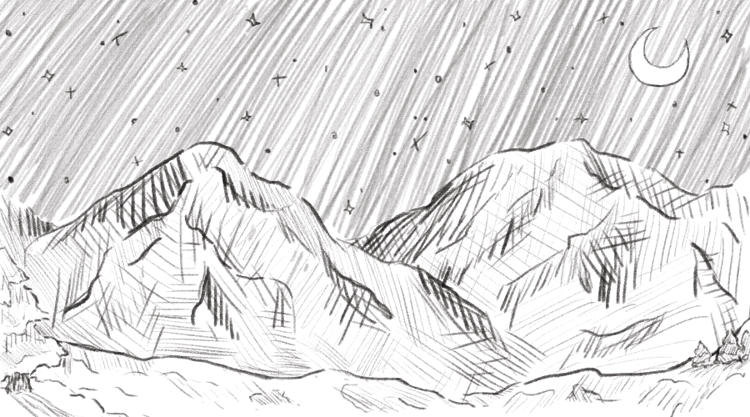 With nowhere to sleep, he tried to combat the cold by wrapping himself in blankets and staying in a shop tent. Ignoring the tingling that pricked at his feet, he bundled up his core and tried to get some sleep. 
Frostbite set in a numbness that kept the onset of an infection a mystery for days. He didn't feel a thing until his skin thawed. When the needles of pain turned into the feeling of a hot poker stabbing his feet, John gave up life outdoors for the emergency room.
"At first the surgeon told me they'd only take a few toes," John said. 
Surgeons saved him from further infection by amputating his right foot to the heel, and taking his left leg to a few inches below the knee. 
The air of the Poverello Center, a homeless shelter where John stayed for nearly half a year, gets thick around meal time with the sweet and salty smell of gravy. John, earning his stay at the center, kept the kitchen clean during lunch by wiping the counters clean.  
Along with a daily chore, the center requires all of its 175 residents to remain sober. John spent most of his stay sleeping in a metal bunk, rising at 6 a.m. every day to grab a little more sleep outside and watch and listen. He enjoyed some of his fellow residents and kept his distance from others, but eventually wanted a quiet space for his own. 
"I'll always be grateful that the Pov took me in. I wouldn't be alive I don't think without them, but it did get to the point where I needed a place of my own," John said.
John left behind the kitchen and metal bunks of the Pov when he started collecting disability in November. He now calls a local motel home, and it's the first time he's had a bed to himself since his amputations nearly two years ago. 
During the summer of 2019, he also started physical therapy sessions back at his alma mater. 
---
With his physical therapy sessions every Monday and Wednesday, John has an excuse to find a spot in front of the flat screen on the first floor of the University Center at the University of Montana in the hours leading up to his appointments.
If it's not tuned in to MSNBC or CNN when he arrives, he makes sure it is soon after. 
For the past week, the news cycle has been turning out feature after feature about a potential presidential ousting. When he had a leg to carry him through the forest or down a highway on a six-speed, he didn't have time to follow the drama of Washington D.C. For the past 18 months, however, politics has been his retreat. 
"It's my soap opera. Especially since Trump showed up. There's something new every day, almost every second," he said. 
John watches in amused indignation before it's time to roll into the physical therapy clinic. 
Steve Ferdig heads UM's Physical Therapy Center. John, now a patient, gets his treatment from the next generation of physical therapists. On his Monday and Wednesday afternoon visits, he's treated by second- and third-year students. Still unable to support his weight due to a pressure cyst on his left heel, John's treatment for the past two months has consisted mostly of caring for his open wound and mobilizing his joints. 
"Physical therapists aren't like going to the dentist. You don't need to be invested to get rid of a cavity. For PT, the patient is in control of the outcome," Ferdig said.
John is currently invested in keeping the open wound on his right heel clean and cared for, and getting the calf muscles of his left leg used to his second prosthetic. He has goals beyond just surviving and watching Donald Trump. He wants to become ambulatory, to be able to stand and walk, by the spring in 2020 — just in time for morel season.