The Furnace, Oct. 9. — Jake Howell stands before a crowd of dozens of Missoula music fans, singing a song he wrote, "Saturdays when I forget…" Behind him is the band, four men he trusts with his life. Their first studio album, self-titled "Cosmic Sans," has just dropped, and they are celebrating with a concert.
The room is dark. People are packed as close to the front as they can get. Behind the band, a projector displays kaleidoscopic mandalas and zebras running across the African savannah. It smells heavily of stale cigarettes and contraband beer. 
All night, people dance. With the high-energy rock music they're surrounded by, it would be hard not to. They mosh to intense drum solos. They sway to melodic guitar riffs. They sing along with Howell whether they know the words or not.
It's the final song of a successful night. The entire audience sits on the ground criss-cross-applesauce, swaying with the melody. At this moment, the men in front of the crowd are rock stars. Howell signs off with his signature: "We are, we have been and we will continue to be Cosmic Sans!"
For someone watching them play today, it's hard to believe that exactly two years ago, Oct. 8, 2019, Cosmic Sans was playing its first ever gig — crammed in the basement of a tiny venue called the "Hockey House" — for an audience of about 30.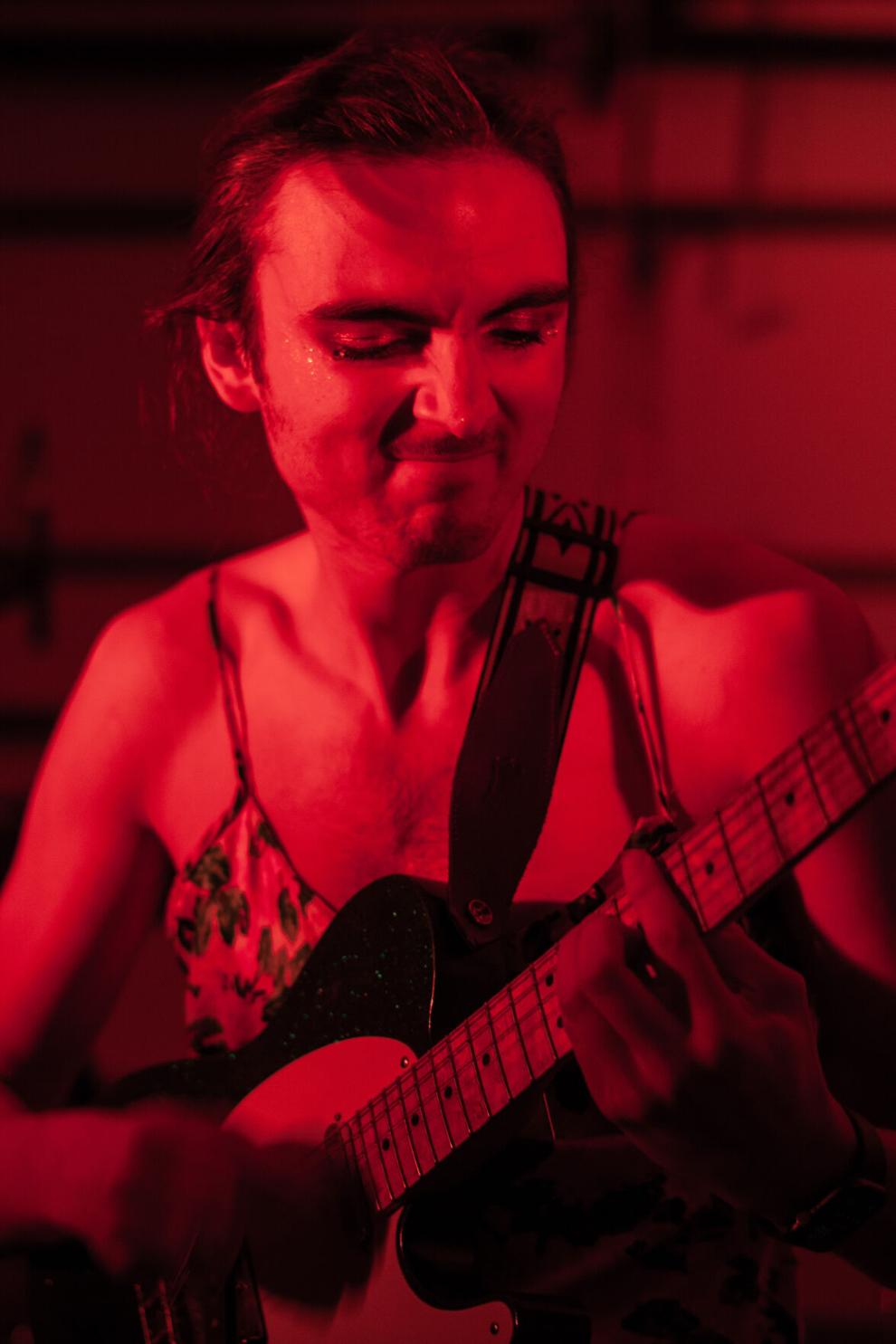 Fast forward two years. In the first month after the album's release it amassed 4,000 streams. The band was asked by the Wilma to open for Grammy-nominated Highly Suspect, though it didn't get the opportunity to play after the lead guitarist got sick. 
Still, any local band asked to open for a touring artist by the town's biggest venue has made a mark on the community.
"It's surreal," Howell said.
In a city like Missoula, where you can't throw a stone without hitting three music shops, it's easy to see how UM students could get started in the scene. For the past two years, going from small venues and garage parties to requests to open for Grammy-nominated artists, the all-UM student band Cosmic Sans has become one of Missoula's most well-known.
Wet Mop blues
In the small town of Girdwood, Alaska, second grader Will Stoskopf sat playing the piano. Above him stood his teacher, Sherry Dugan, "a total slave driver," Stoskopf said.
"Too fast!" she would say. 
Stoskopf was only there for the promised reward of a really cool pencil, given only to those who play the piece flawlessly. 
Eleven years later, in the fall of 2017, Stoskopf settled into his room in Knowles Hall. While walking back to his dorm one day, he came across Jake Howell, playing his guitar just outside the girls' wing, hoping to draw the attention of the ladies. Instantly, a connection formed. A jam band followed.
Over time, the boys met another Jake, Jake Palmer, who wasn't a bad musician himself. They soon met Liam Kuziel and Cameron Mathis while the pair smoked a spliff in an alley. Their sophomore year, they formed Wet Mop.
The band dealt heavily in cover songs, mostly by the Grateful Dead, which Howell couldn't stand. Even lousy covers didn't see much rehearsal time because the band lacked the space.
"We never had a place to practice or anything, so whenever we got a gig, our gig would be our practice," Stoskopf said. "So amateurish."
Even worse, Stoskopf said some members of the band relied on substances when it came to playing, showing up to gigs high or crossed — drunk and stoned. Eventually, Kuziel and Mathis went back home to New Mexico. The remaining members of Wet Mop decided the band wasn't worth saving, so after four months, they dropped it.
Howell moved into the Madison Apartments as a sophomore, a floor below Kyler Rebich, who played bass. With Rebich, the idea to form a band returned and in the fall of 2019, Rebich met a drummer, freshman Chris Rockeman. He came in to audition.
Stoskopf was late that night. When he arrived, the band was jamming already — with a brand new guitarist Rockeman had brought along.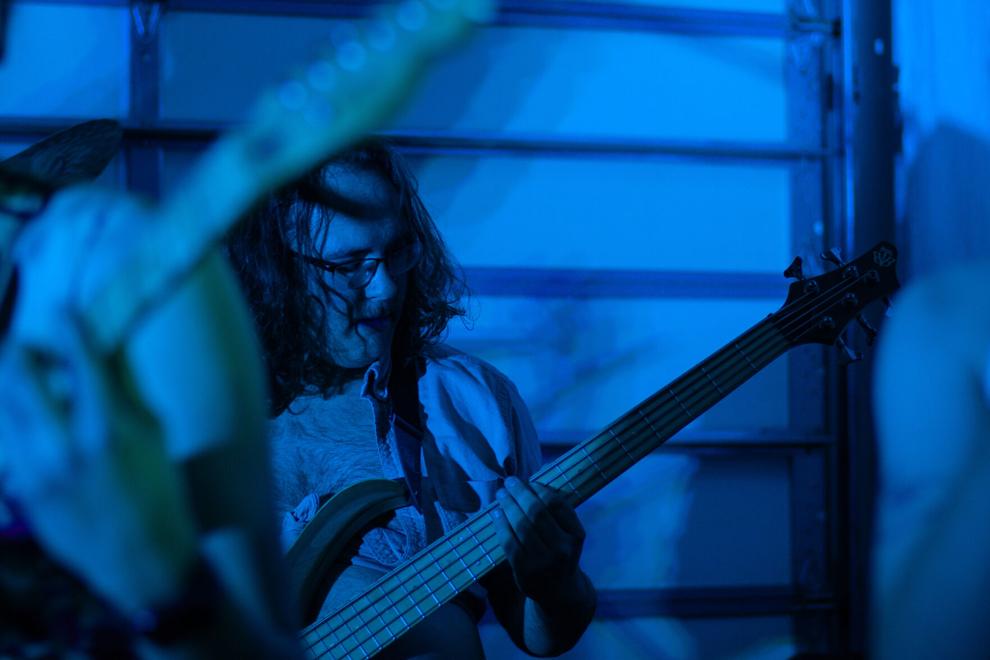 "I hear this absolutely insane noise coming from outside of Jake's apartment," Stoskopf said. "And it's Chris playing drums and Seamus on guitar, and I didn't know who Seamus was. … Nobody really explained to me what was happening. I thought I was getting replaced by Seamus." 
What Stoskopf didn't know was that a new roster just fell into place. Howell left guitar behind and took on the role of lead singer. Stoskopf moved to rhythm guitar and newcomer Seamus Jennings took over lead guitar. This new band would grow from weekly struggles for a rehearsal space to having complete strangers ask them to sign their shirts. They soon settled on a name: Cosmic Sans.
The Gospel according to Seamus Jennings
"Now, did I have lofty aspirations of being a teenage rock star?" Jennings pushed down his sunglasses and sipped his chai latte. "Sure, but I don't think I could have imagined the place that I'm in now. I just wanted to be on the stage."
Jennings began teaching himself guitar in Great Falls at age 12. Jump to 2019, and he was shredding riffs behind his head at Cosmic Sans' fourth gig, in the middle of the Food Zoo, for a few handfuls of students who came to eat but stayed for the music.
Cosmic Sans' shows started, like all good college bands, with covers. At first, they played hits by Arctic Monkeys and Cold War Kids. Eventually, an original made it into the set: "Bleftany," written by Howell. The song released as a single in December 2019, and from there, the band fully established its sound.
Traditionalists will call it rock. Some would say punk. "Psychedelic" and "indie" are definitely words thrown around, and with many jazz musicians in the band, they found some influence there, too. Cosmic Sans describes itself as an "evil psychedelic jazz rock five piece."
According to Jennings, the band's chemistry started almost instantly. 
"I could immediately tell that there was something there," he said. "There was a really cool potential in this group."
Any member could bring in an original or a cover, and within an hour the guys would come up with a completely new arrangement. 
"I've never experienced that with people before," Jennings said.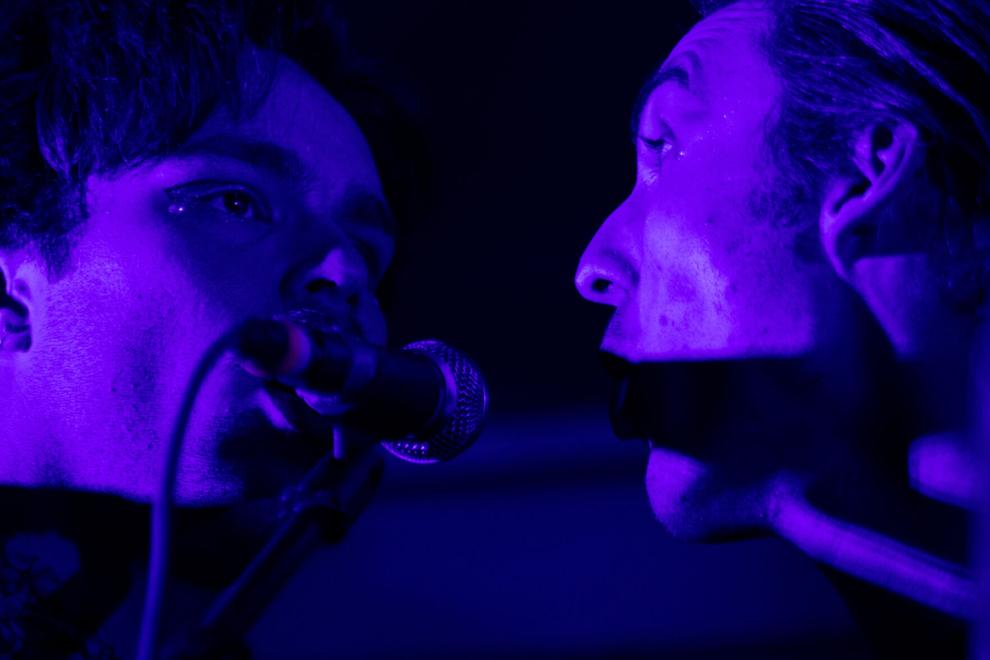 From November 2019 through February 2020, Cosmic Sans was playing a couple shows a month. Jennings cemented himself as a charismatic stage presence. 
"I've been told, and I'm aware that I'm a fairly ecstatic performer," Jennings said. "I'm kind of all over the place and often grabbing attention, but I don't consider myself or anybody in the band really to be 'the face of the band' … I think Jake [Howell] and I are a great dynamic duo in that regard."
A classic trick from the dynamic duo: Howell stands in front of Jennings as Jennings reaches around him and plays the guitar without looking. 
Jennings is also the band's chief producer. He mixed and edited most of the new album himself.
"I just sat in the mixing room for like five hours a day," Jennings said.
With a solid fan base forming in Missoula in early 2020, Cosmic Sans started planning its next steps. Book gigs? Check. Audition for festivals? Check. Find a sound? Check. Deadly pandemic? Uh … 
Seeking a song for the end of the world 
"Dinosaurs just freak me out, man," Howell said, admiring the Tyrannosaurus rex skull in UM's CLAPP building. "It's so crazy that they used to exist … ultimate badass."
The Cosmic Sans lead singer came to UM from Redlands, California, with a declared major in archaeology, working toward his childhood dream of becoming Indiana Jones. Over his time at the University, he majored in everything imaginable, from history to sonic arts.
When the pandemic hit in March of 2020, he realized it was the final nail in a coffin he'd been building for a while. He "liked learning, but didn't respond to it." It was time to carve his own path with music in mind. He dropped out of UM after the fall of 2020.
Jennings' grandparents owned a little cabin outside Great Falls. All five members found themselves there, riding out the pandemic together and laying down the bones of a full album.
"We were thinking too forward when we didn't have a direction yet," Howell said, "and I think COVID kind of was like, 'Sit the fuck down and think for a minute.'"
The pause of the music scene provided the band with ample time to narrow in on what they wanted as a group. Howell, Stoskopf and Jennings all agree this period was highly productive musically. At least three songs on the album were fully recorded during the initial quarantine period, and several more were written.
Quarantine was, "for the band, great," Howell said. "Entirely positive."
Unfortunately, it affected the individual members of the band in different ways. By August 2020, drummer Rockeman was ready to leave — not just the band, but the United States. These days, you can find him in the Netherlands, "drinking beer and smoking cigarettes and being European," Jennings said.
Without Rockeman, bassist Rebich couldn't find a reason to stay. Rebich relied on the drummer for the heavily jazz-influenced sound they both liked. 
"I just loved playing with [Chris] so much," Rebich said. "We both knew what the other was gonna do, and if we didn't we'd figure it out. I felt it would've been a little too difficult to continue without him."
He said goodbye and parted from the band, staying on good terms with the other members. He's currently working on his instrumental jazz studies degree at UM. 
"It was like, the worst possible time to lose another member," Howell said, "because it was not even a full week after Chris had left. We were already like, 'Fuck, how are we gonna find a drummer?' with no idea that Kyler was going to quit."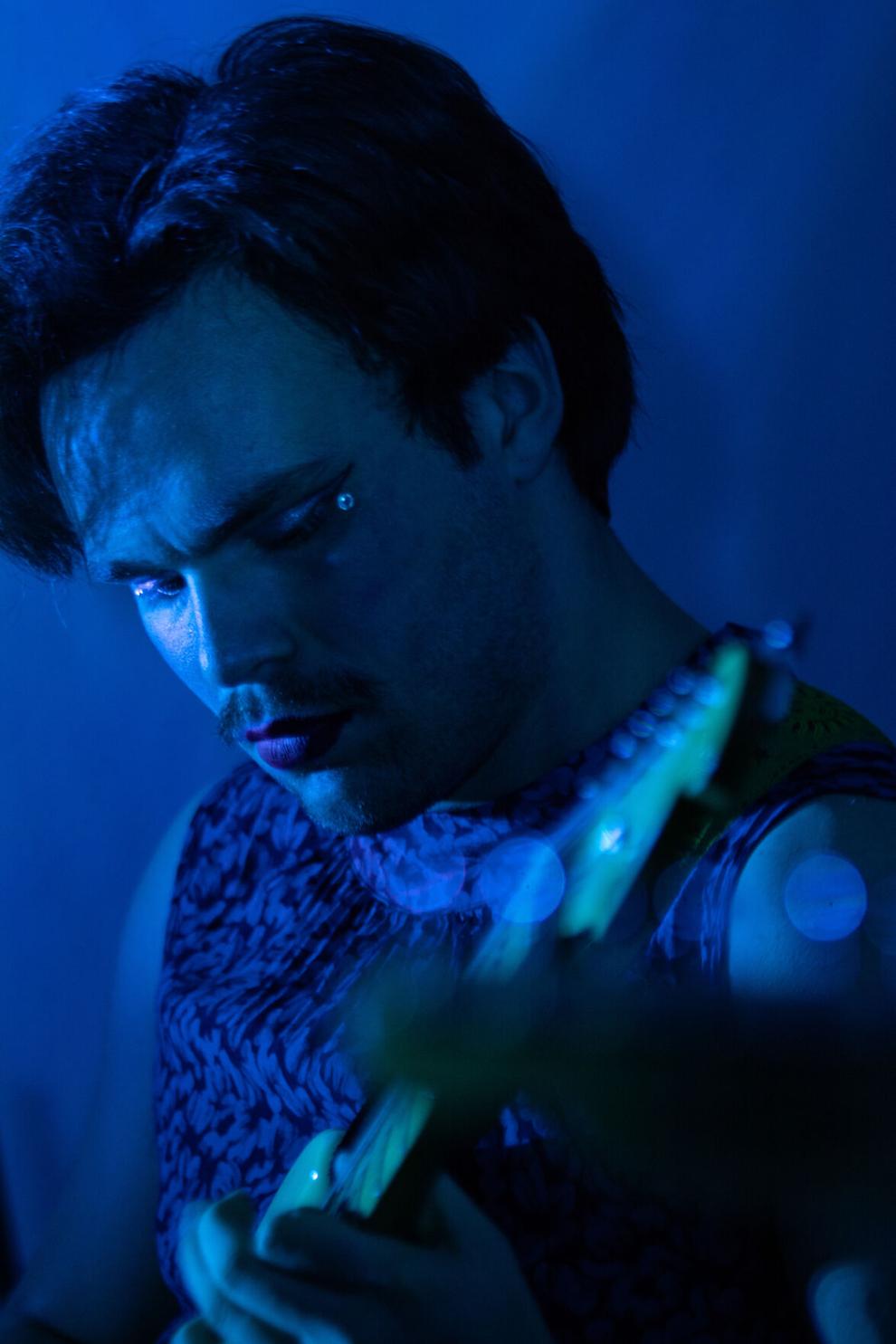 It felt like that moment could've been Cosmic Sans' last. However, it was hardly a month before they discovered, in Howell's words, "the single biggest thing in recent memory for Cosmic Sans: a drummer, 26-year-old former UM student Cole Bronson. Not only was Bronson an incredible percussionist, but he had a studio space, recording equipment and an electric bass. He was a godsend.
When Bronson first met up with the guys for practice, they were using the campus amphitheater as a rehearsal space. 
"It was clear they needed me," Bronson said. 
His sound immediately meshed with the group.
"I grew up playing a lot of the kind of stuff these dudes do," he said. "They challenge me. It feels right. It feels natural and organic."
The quartet had everything they needed to finish recording the album by spring of 2021, but when summer rolled around and live music once again reared its beautiful head, they realized they were lacking a vital ingredient. A bass wasn't enough; they needed a bassist.
'A lot of hats to wear'
Lane Ulberg is a 23-year-old music education major from Helena, completing his fifth year "victory lap" at the University. He's a drum major for the marching band, sings for ASUM's Lads' Chorus, plays in the pep band at campus basketball games and he plays the bass in two different bands: Intice and, as of this summer, Cosmic Sans.
"I'm in high demand, man. What can I say?" Ulberg said over a quick meal at Five on Black, scarfed down between symphonic wind ensemble and a meeting with a local band photographer.
Although Ulberg is Cosmic Sans' newest member, he's been around the band since the beginning. He lived in Knowles Hall in 2017, where he befriended Stoskopf. They moved out of the dorms together, and Ulberg remained close with both Stoskopf and Rebich since their freshman year. He saw the rise and fall of Wet Mop and watched his friends perform as Cosmic Sans many times. When the band found itself in need of a temporary bassist, it was only natural to call on Ulberg's reliable presence.
"I saw how many gigs we were getting and how many we were playing and I was having a lot of fun with it," Ulberg said. "I was like, 'Do you guys want me to, like, stick around?' and they're like, 'Yeah!' Call that auditioning on the job."
By August 2021, Ulberg was an official member, just in time for the release of an album he didn't work on whatsoever.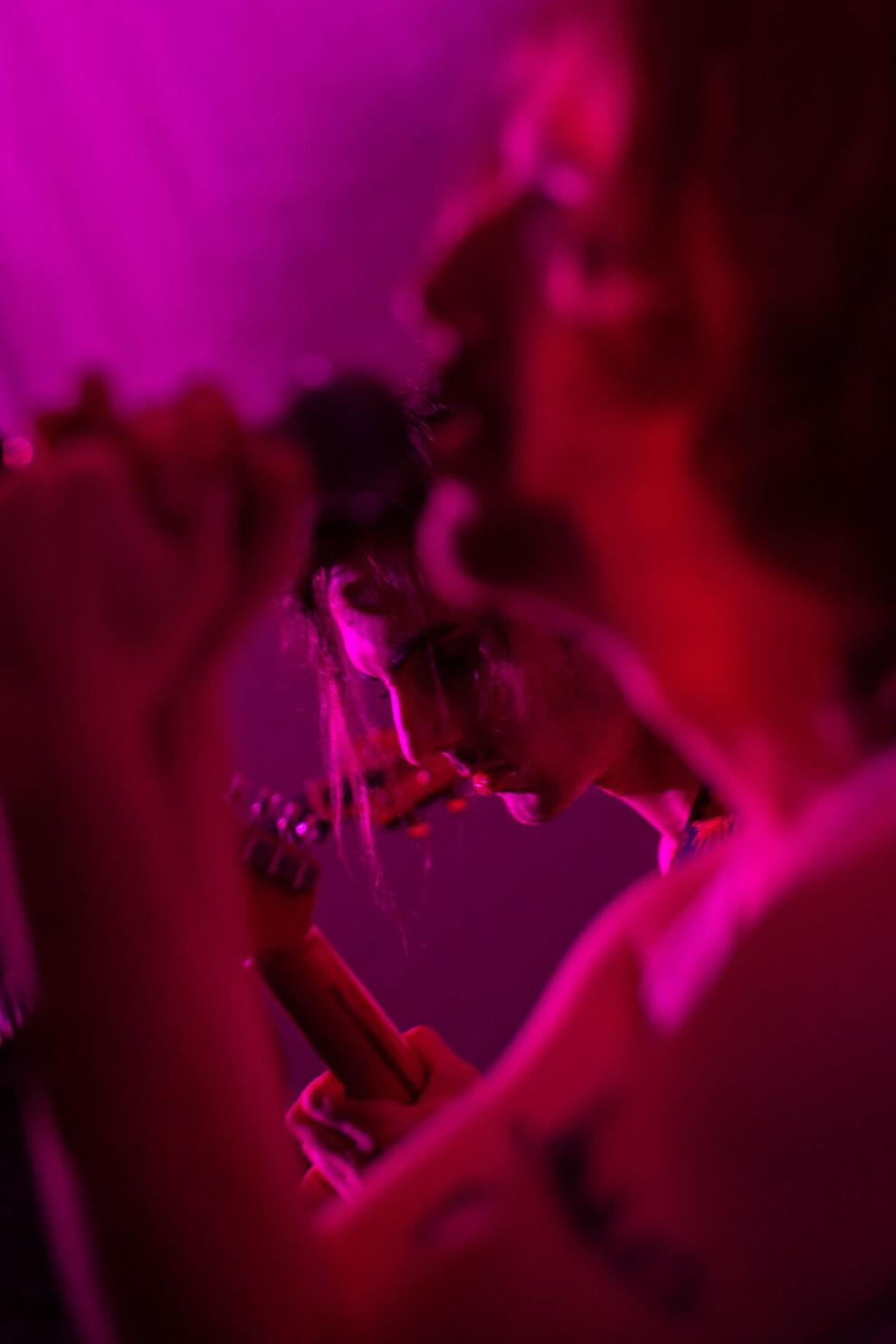 "It's pretty funny," he said. "I mean, I don't really care that much, because, you know, I'm playing with them and doing the live shows … I'm excited to record this next album, though, so I can be on it."
But for now, the band gets to revel in its album, which surpassed 4,000 streams in its first month of release. The plan going forward is to record more, sign on with a record label that won't interfere with their creative process and start thinking about touring and playing at festivals.
"All of us are very excited and enthusiastic about the momentum that we have right now," Ulberg said. "To be talking with people we know, and having them be able to say the name of our song and be like, 'Oh, yeah. I know that. I know which one you're talking about.' It really is the small stuff."
The bitter taste of success
On Nov. 4, almost a full month after the release of its first album, Cosmic Sans received some exciting news. It was that offer to open for Highly Suspect at The Wilma Theater. The show was in just two days.
"I have no idea what to expect," Howell said right after he received the call. "It'll be our biggest show by a mile, and I just found out about it. It hasn't really fully registered yet. A lot of the time, gigs don't register for me until I'm setting up before and then it's like, oh my god, my stomach hurts."
Ulberg had the opportunity to play at the Wilma before, on New Year's Eve 2019 when UM's jazz band opened for the Lil Smokies, but the prospect of playing as a rock band riding a high was even more exciting.
"It feels great," he said. "I guess I kind of know what to expect, in a way … but it's still so sick."
The next day, a couple hours before the setup of another gig, Seamus Jennings tested positive for COVID-19. That night's show and the set at the Wilma were canceled. 
Luckily, Jennings was vaccinated and didn't get too sick. The rest of the band, all vaccinated, tested negative for COVID-19.
"This is almost the worst luck possible," Ulberg said. "It's comically bad, and it's not Seamus' fault or anything … It just kind of sucks, but it's also outside of your control. Just gotta roll with it for the most part."
Despite the bad news, the band is trying to stay positive. Even if they didn't play the Wilma, they could've played the Wilma, and that's something.
"We were given that opportunity on such short notice," Howell said. "Maybe this is just me rationalizing it and trying to make it more palatable, but I've been feeling a lot better now than the past couple days. Trying to stay optimistic."
"I'm hopeful," Jennings said. "It was really good to get that call … We're keeping our fingers crossed for what comes next."
Band on the run?
Missoula can often seem like a small-time artist's paradise. Small businesses, aren't shy about showing their love for local musicians, and any community where First Friday exists has to be musician friendly, right? Unfortunately, that isn't always the case.
"It's tough being a band in Montana, honestly," Ulberg said. 
"We have had issues with getting paid from a lot of venues," Howell said, "and they seem to think that the money that they've been giving us, it's been about $200 per show, is appropriate. It's not appropriate. It seems a little predatory to me … that's $40 a person for, like, 20 hours total of practicing and setup and clearing your schedule. It's like, I could have just gotten a normal job."
The solution?
"We've been talking for a long time about moving," Jennings said.
The move would happen as a band, and to varying extents, all five members are on the same page. Howell likes the idea of Austin, while Jennings would prefer somewhere in the Pacific Northwest. New Orleans, Nashville and Raleigh have all been thrown around.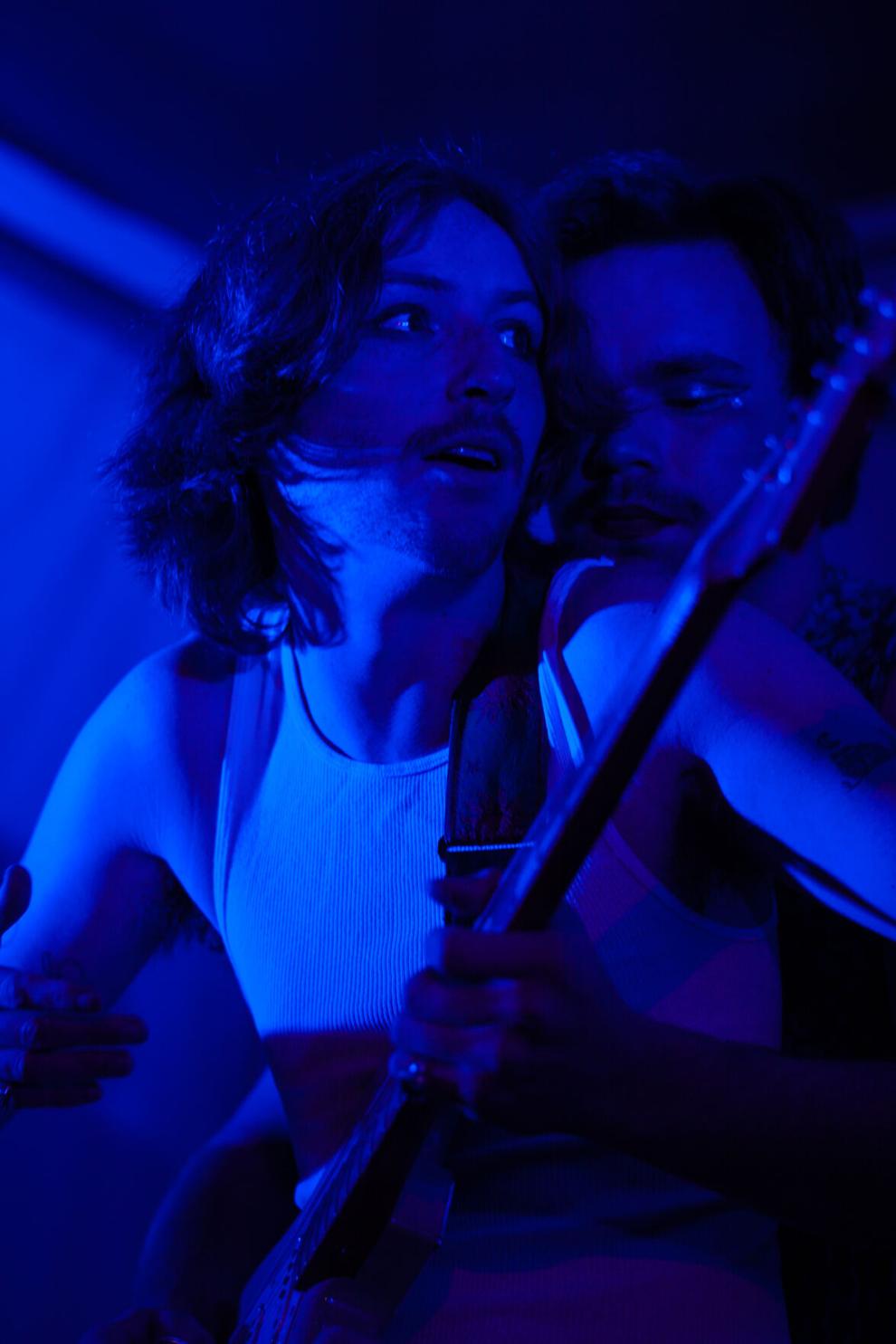 "Musicians are chronically underpaid," Ulberg said. "It's kind of going to be an issue no matter where we get to, but there are definitely better opportunities in other places … I think if the conditions are right, I wouldn't count it out."
While there are still no guarantees on whether or not it will happen, the move won't occur for at least a couple years. A tour of prospective locations is on everyone's minds before committing to a specific city. 
In the queue
Regardless of where they've been and where they're going, the members of Cosmic Sans all have big plans for the next few years.
"The energy that they bring to the scene is purely creative, and people love creative energy," Rebich said. "I'm just so excited to see where they go. They always make jokes, whenever I get to talk to them, about that one member of the Beatles that left … right before they got famous. I'm that Beatle."
"I just want to play a ton of really dope ass music, have a lot of fun doing it and make enough money that I'm not literally scrounging to pay bills," Jennings said. "Whether that happens with Cosmic Sans or not, I feel like this group will, if nothing else, serve as a great jumping off point into the music industry."
Cosmic Sans' next show is scheduled for Dec. 10 at Monk's Bar.