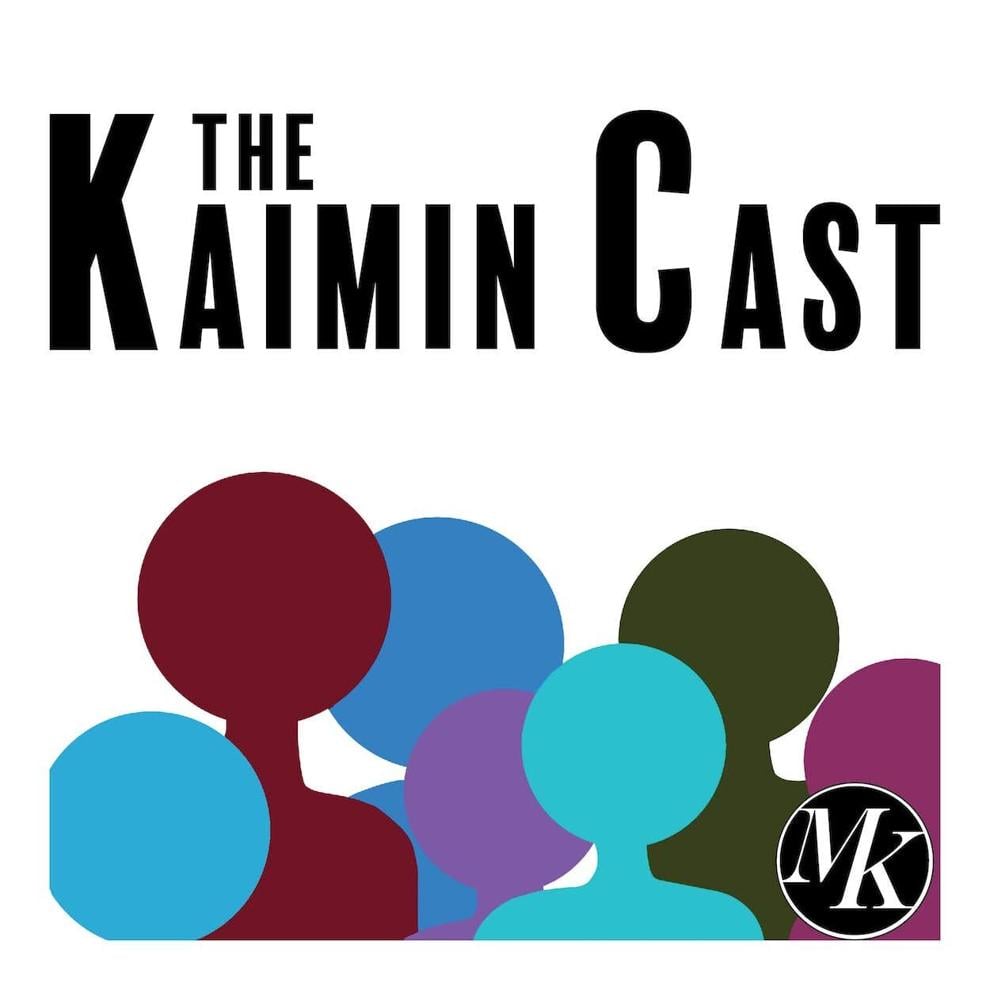 Austin Amestoy: From the Montana Kaimin, University of Montana's independent, student-run newspaper, this is the Kaimin Cast for the week of Nov. 1.
I'm Austin Amestoy. In late September, the Daily Montanan reported that a cohort of students in UM's Alexander Blewett III School of Law said the school's deans had discouraged them from reporting sexual misconduct to the Title IX office on campus. Following the report and backlash from students who walked out of the school in protest, Associate Dean Sally Weaver and Dean Paul Kirgis resigned from their positions.
But the resignations raise questions about the present and future of Title IX investigations at the University and whether or not a resignation spells the end of an investigation. This week, Kaimin news reporter Emily Tschetter catches us up on the turmoil within the law school and where the story might go from here.
---
Amestoy: Emily, welcome to the 10th episode of the Kaimin Cast. After two weeks of bears and banshees, we're back on the hard-news grind. And I guess the break was nice while it lasted.
Emily Tschetter: Hi Austin. I'm so happy to be here on the, dare I say, legendary Kaimin Cast, and the first episode and double digits. As our colleague Andy Tallman would say, I've been pretty lost in the sauce of this law school reporting, and I'm so happy to talk to you about it.
Amestoy: Great. Emily, thanks for being here. You've been on this story since it broke about a month ago. It's big, it's unwieldy — it's complicated. So, help us get our bearings here. Where does the story of the law school's implosion of leadership begin?
Tschetter: Okay, so Austin, I need to preface this conversation by saying that my reporting on this issue is ongoing. And we learned a lot about the situation at the law school from the tireless reporting from the Daily Montanan, and that culminated in a two-part investigative piece they published on Sept. 27. In it, they spoke to 13 current and former law students anonymously that all felt that the leadership at the law school had been continually falling short in supporting their female students, especially regarding Title IX services. In those pieces, three women claimed that former Dean Paul Kirgis and Associate Dean Sally Weaver deterred them from reporting their experiences with sexual misconduct to the Title IX office. Both Kirgis and Weaver, as with most professors on campus, were mandatory reporters, which meant that they are just basically required to take any claims of sexual misconduct concerning their students to the Title IX office within 24 hours of hearing them. 
As for what the students were specifically saying, the investigative pieces outline four specific instances where they said the deans discouraged them from taking their complaints to the Title IX office, with three instances of Weaver telling students that reporting their claims to the office would be unnecessary, and that she herself had enough training to evaluate their claims without the other office. There was one student who told Weaver that her fellow law student friend was sexually assaulted, and also said that Weaver threatened to report both her and her friend to the Bar Association for being vindictive if they did not cease pursuing action on the matter. There is a single specific claim regarding Kirgis's actions in the Daily Montanan pieces, which basically said that Kirgis told an individual that reported her friend's sexual assault that he did not believe that the incident required a report to Title IX, but that he would do so anyway. Then, when Alicia Arant, the Title IX director, called that individual back regarding the claim, she said that Kirgis had not mentioned sexual assault at all in his report. 
All of these allegations became public after the conclusion of an external investigation into both the reports of sexual misconduct themselves as well as the possibility of the deans failing at fulfilling their responsibilities as mandatory reporters. And that investigation spanned from July 2020 to June of this year. The independent California firm called Grand River Solutions conducted this investigation. The UM Title IX office website states that it aims to conduct all investigations within 60 days, so some students understandably became upset when they saw that it took nearly 11 months for the firm to file their findings. The findings from this firm have not been made public in the interest of confidentiality, so we do not know how many claims were made and all of the parties involved outside of what the anonymous students have discussed to the press already. However, in email correspondence with Kirgis, he said on Oct. 26 that the outside investigation cleared the law school administration, meaning himself and Weaver, of wrongdoing in accordance with Title IX policy.
Amestoy: Wow. Okay, so that's the foundation of what's been going on at the law school, Emily, I think probably is as succinct of terms as we could say. So as part of this wave of allegations and accusations of sexual misconduct, I think something important to note is that one of the people at the center of that wave of accusations was current Missoula Republican mayoral candidate — at least at the time of the publication of this podcast — Jacob Elder, is that right?
Tschetter: Yes, so Jacob Elder is the only individual that any of the anonymous sources have cited as a subject of the investigations into sexual misconduct. We don't know how many people reported Elder for sexual misconduct in the investigation, but we do know that there was more than one allegation concerning sexual assault in the Daily Montanan pieces. I must also note that the investigation was not criminal in nature, and there have not been charges filed under Elder's name in the Missoula court system regarding these allegations. 
As for the specific claims against Elder, we know that there were at least two women who came forward with claims of sexual assault, and Elder has only chosen to speak about a specific instance at a downtown Missoula bar where he said he went on a date with a woman and asked to kiss her, which he said she "wasn't okay with." Along with this, a 2020 law school graduate named Cierra Anderson created a group in the fall of 2019 for survivors of sexual assault and domestic violence, and she said that multiple people came to her with concerns about Jacob Elder specifically. He confirmed that he was under investigation before the Grand River Solutions firm filed their conclusions in a May 5 phone call with the Daily Montanan, where he said that he was also under investigation for claim that he was a "sexual predator," and that the school told him that he had not violated the student code of conduct, which he has not yet provided any documentation to confirm that. Since then, he posted to his Facebook in early June and stated that he was exonerated from the sexual assault allegations. Elder doubled down on his claim that the investigation exonerated him in a call with the Kaimin on Oct. 21.
Amestoy: Okay, so we have this investigation that unfolds last year leading up to this summer into claims of sexual misconduct and mishandling of those claims within the law school. One of the people who is at the center of those claims of sexual misconduct is Jacob Elder. And as you've said, he's the only named individual who is one of the suspects of those claims or subjects of those claims. So Emily, the original investigation into how the law school handled these reports of sexual harassment and assault started, as you said in July 2020 and concluded in June 2021. But the results of that investigation were never publicly released. And the university said in September that the results were under appeal. So if this investigation concluded this summer, Emily, I guess my question is, why now? Why did deans Kirgis and Weaver resign when they did?
Tschetter: That's a very fair question. The Daily Montanan pieces came out on Sept. 27, and that was the first that the general public heard of these allegations and this investigation. This inspired students in the law school to organize and advocate for survivors of domestic violence and sexual assault. Specifically, there were two second-year law students named Everett Johns and Annie Holland that organized a student walkout on Oct. 5. About 120 people attended this walkout, which is about half of the law school population, and there were signs saying to believe women and also signs calling for Kirgis and Weber's resignations. So on Oct. 7 — two days after the walkout — Kirgis and Weaver resigned in a joint letter sent out to the entire law school population where Kirgis said that the law school would be best served by his absence from the leadership. So of course, since the resignation was announced, Kirgis said that the investigation cleared the law school administration of any wrongdoing and does not claim responsibility for any of the malpractice or injustice that might have occurred personally. But he emphasized his desire to step aside and allow new voices to be heard and promote the trust-building process amongst the law student body. UM Director of Communications Dave Kuntz said that the deans were not asked to step down by UM admin and they did so on their own accord.
Amestoy: Okay, so even though this investigation had gone on over the last year, it was largely unpublicized. And so after the Daily Montanan publishes, and after these students organize walkouts, and there's largely public backlash to these events that have unfolded that have finally come into the light, it seems like that is the impetus for Weaver and Kirgis to send out their letters of resignation — they at least follow those events. So, Kirgis, as you said, Emily, still refutes any wrongdoing, and he's claimed that the investigation has cleared him of wrongdoing, though we don't know that for sure, because we haven't seen the results of the investigation. So if Kirgis and Weaver did discourage students from reporting sexual misconduct, as the anonymous students claim in the Daily Montanan pieces, that would put them in direct violation of UM's own Title IX policy, is that right?
Tschetter: Yeah, but as we just said, Kirgis asserted in his correspondence with me that the investigation cleared anyone in the law school administration of any wrongdoing; that includes Weaver as well. UM admin cannot provide us with documentation proving this claim since the results of investigations of this nature, through Title IX, are not released to the public in the interest of confidentiality. What we do know is that if a mandatory reporter receives a report of sexual misconduct from a student, they must report it to the Title IX office within 24 hours. Otherwise, if they didn't do that, they would in fact, be in direct violation of UM's Title IX policy.
Amestoy: Okay, and from my understanding, Emily, as all of this was unfolding at the law school over the last year, Title IX policy at a national level also changed, which sort of adds another layer to the story. 
Tschetter: Yeah, so the Trump administration worked for over a year on changes to the federal Title IX policy, and those rule changes went into effect on Aug. 14, 2020. There were a lot of really complicated adjustments to the original policy outline from 1972, but the main one that we're concerned with for this case is the fact that it is no longer federally required that all professors at institutes of higher education are mandatory reporters. 
However, UM has continued to require almost all faculty members with the exception of those that need confidentiality for the nature of their work to be mandatory reporters, despite the federal rule change. UM maintained this policy after the mid-August rule change, and UM admin said that the investigation operated under the rules prior to the federal rule change in its considerations. Either way, the law school deans were required to bring sexual misconduct allegations within 24 hours before the rule change at the federal level, and law school administration officials are still, to this day, mandatory reporters according to UM's policy. 
Amestoy: In summary of all of that, Emily nationally, as of August of last year, university employees are not required to be mandatory reporters as they used to be, but UM has maintained its own internal policy requiring faculty to be mandatory reporters. 
Tschetter: Yes. 
Amestoy: Okay, so we also know, though, that violations of national Title IX policy can lead to serious consequences for universities, Emily. Since Title IX is a federal policy, the ultimate punishment for universities that fail to follow the law is withholding of federal funds, though that outcome is unlikely in most cases. Weaver and Kirgis were required by federal law to report the allegations they received back in 2019. But if any faculty member received sexual misconduct claims today, then logically, the only rule compelling them to report those allegations would be UM's own Title IX policy. Is that correct?
Tschetter: Yeah, that's right, Austin. So under the updated Title IX rules at the federal level, professors are no longer required to be mandatory reporters, as we've said. However, UM has decided to continue requiring the vast majority of professors and administration officials to be mandatory reporters. But in theory, though, UM could change this policy quite easily, and is the only party responsible for enforcing its mandatory reporter policies now that the federal rule has changed. Therefore, the mandatory reporter policy at UM carries less weight without the possible imposition of fines and penalties from the federal government that the former federal mandate on the policy had. 
In the case of the law school, Kirgis and Weaver both voluntarily stepped down from their positions and UM announced that it would launch a review of the environment within the school of law. This review has no criminal or even Title IX implications, as UM does not plan to investigate additional allegations at this time. According to Dave Kuntz, this review will involve another external actor that is not Grand River Solutions, and it will involve students and faculty in examining how the law school administration could better support its students, specifically the female students that have come forward asking the administration to implement changes. 
The question that we need answered is: will future Title IX investigations continue after the center of their allegations choose to resign? In this case, Title IX already handled the allegations, and the investigation concluded five months before the resignations and has no plans to launch another investigation at this time. However, according to Dave Kuntz, any sort of actions taken by Title IX have to be signed off on by both parties involved, and the office can seek more action after a faculty member in question has resigned if the complainant remains unsatisfied.
Amestoy: Hmm. Emily, I want to pivot for a moment. How are students in the law school reacting to the resignation of their deans and the allegations against them?
Tschetter: Yeah, so a lot of the press coverage of the situation has focused on the students voicing their support for the resignation, as that's the most public-facing aspect of the story through the walkout and everything. But there are mixed opinions about how the fallout of these allegations becoming public has played out. There are students that are very supportive of the resignations. They believe that it was an important step to usher in necessary change in the law school leadership. Others, such as Annie Holland, one of the organizers of the walkout, are concerned that the national search for a new dean and the review UM admin announced soon after the resignations came will not bring about the substantive change that herself and her fellow student activists are seeking. There are others that are not pleased with the resignations and believe that since the investigation concluded that due process has already been served, and that there's no need for resignations if Title IX and Grand River Solutions already finished their inquiries into the matter.
Amestoy: Emily, did you manage to talk with Kirgis or Weaver about their decisions to resign?
Tschetter: So I corresponded with Kirgis over email, and he basically just reiterated the explanation that he gave in his initial resignation letter. He just said that he felt that it was difficult to maintain trust between students in the dean's office when the law school went remote during the worst period of the COVID-19 pandemic last year. And in lieu of the allegations, he felt that he needed to step aside to allow for new leadership to build trust back up amongst the law student population. As for Weaver, I will have her responses on the issue in the final story, but I don't have her responses at the time that we're recording this.
Amestoy: Okay, but Emily, Kirgis and Weaver aren't exactly leaving UM immediately, or at all, right?
Tschetter: Weaver will not leave until the end of this year in the interest of making the transition as smooth as possible. And there are three new interim deans that are taking over the administrative responsibilities until the national search for a new dean ends. Those three individuals are current law school professors named Monte Mills, Cathay Smith and Sara Rinfret. Kirgis, however, is staying on for the indefinite future as a faculty member and is taking a significant pay cut. His salary as dean was $201,630, and he will now be paid $124,500 according to Dave Kuntz. 
Amestoy: Okay, Emily, we've talked about a lot, but let me try and summarize the story so far in as succinct terms as possible. Last year, UM commissioned a third-party investigation into claims of sexual misconduct and alleged failure by leadership at the school of law to properly handle those claims. The investigation concluded this summer without making its results public, though Kirgis says he was cleared of wrongdoing. Both Kirgis and Weaver held on to their jobs at the time the investigation concluded. Then, following a Daily Montanan story that revealed more claims against the deans, and subsequent backlash from law students, Kirgis and Weaver voluntarily resigned. UM then said it would review the environment at the school of law. No new investigations were announced, Title IX or otherwise. How'd I do?
Tschetter: Well, that's a pretty damn good explanation of a very complicated story, Austin. 
Amestoy: Okay, good. Well, that's where we're at.
Now, for the really hard question, Emily: to the best of your knowledge, and based on your reporting so far, where will this story go from here?
Tschetter: That is a very hard question. As you said, there are no plans for another investigation into other allegations, as far as we know. And the external review that's occurring has no Title IX policy implications. The review will simply be an unofficial audit of the culture at the law school for the future dean and UM admin to use as reference in their pursuit of avoiding situations like this at the future. Kirgis will return to the classroom and Weaver will leave the law school in December, and we do not have a timeline for the search for a new dean. As for the subject of some of these allegations, Jacob Elder's fate as a budding political figure in the Missoula community will be determined in the election tomorrow, Nov. 2.
Amestoy: Well, Emily, that leaves us in some uncertain waters. But in the meantime, I want to thank you for your tireless efforts to wrangle this beast of a story, Emily, and we'll look to you for any future updates.
Tschetter: Thanks for having me on the pod to talk about it, Austin.
---
Amestoy: In an update to an unfolding scandal separate from the law school, UM professor Rob Smith announced his resignation from the University on Friday, Oct. 22. Smith had faced student protests and widespread backlash following Kaimin reporting on blog posts and YouTube videos he published online where he expressed anti-LGBTQ, anti-Muslim and misogynistic views. 
Smith said in the statement that he believed a university investigation into his blog and classroom conduct was not being handled with "objective due process." Computer Science Department Chair Jesse Johnson said he was delighted at Smith's resignation and looked forward to fostering a culture of equity in the department moving forward.
You can read Emily's full story on the law school's leadership implosion in this week's paper, out on newsstands and our website on Thursday, Nov. 4. The Kaimin Cast is produced and edited by me, Austin Amestoy. Reporting by Emily Tschetter. 
That's it for this week's episode. Next time, it's comeback season for UM's hockey team in more ways than one. The Kaimin will hit the ice for the story. I'll see you there.