Galt Ranch, an hour outside of Helena near a tiny town called Martinsdale, would take a cop coming from the nearest police station about 40 minutes to reach if something went awry. 
That's why having guns on his land is essential for the safety of himself, his employees and the livestock, said Wylie Galt, Montana's speaker of the house, a Republican and a fourth-generation rancher in Montana. 
Galt spends most of his working days out in the field with his 600 head of cattle. Collectively, the Galt family owns more than 100,000 acres of ranching land in Montana. Born and raised on this property, Galt's boots and trucks have always been caked with dirt, but his belt buckle still shines.
Pulled over in his black Ford pickup, Galt walked to the edge of the road and looked over a group of dark brown, pregnant cows huddled together eating the grass at their feet. Past the group, miles of tan, rugged land stretched until running into the base of the Crazy Mountains.
Galt stood and admired the view. During the longest part of the ranching season, when Galt spends a minimum of 12 hours working with his cows, he's got a pistol on his hip. 
Hopping back into his pickup, he drove the handful of miles into Martinsdale, where he owns a bar with his family. He often comes into town to check up on his business. 
"If I'm out working and something breaks down and I have to go to town, it's like I don't want to worry about 'Oh crap, I forgot my pistol on my belt,'" Galt said.
But the bar and ranch aren't the only metaphorical hats Galt wears. His part-time job is in Helena, about 90 days every other year, when he helps push bills through the legislative session. In January, Galt, along with 67 other Republican representatives, voted "yea" to House Bill 102, which would allow both open and concealed carry of firearms on the Montana University System's campuses. The bill passed both the House and Senate on party lines. A lawsuit filed by the Montana Board of Regents has delayed the bill's enactment. 
If the law is allowed to go into effect, it would be the least restrictive gun legislation in the country: It allows concealed carry without a permit. A handful of other states allow campus concealed carry with a permit. But only Utah matches HB 102 in explicitly requiring guns be allowed on every college campus. That Utah legislation, and most other gun-friendly campuses, still mandate that gun carriers have a concealed carry permit.
Guns have long had a central role in Montana's ranching, farming and hunting culture. And today, ranches and farms account for 62% of Montana's land, according to a report by the National Agricultural Statistics Service. Understanding how those who own the majority of the state's land view this controversial piece of legislation is important to unlocking the reason bills like HB 102 pass here, but not in other places. Some ranchers, like Galt, see guns as tools of their trade, necessary to ensure the safety of their families, workers and livestock. 
Others, like Ralph Thisted and his granddaughter Ada Smith, or Montana's farmer in the Senate, Jon Tester, see a different side to guns — one where responsibility matters and guns are not a tool to use lightly.
And still others, like Ryan Busse, a former firearms executive, have seen a much darker side to firearms. 
In Montana, there are multiple narratives when it comes to guns. And HB 102 has brought this debate to the forefront of Montanans' minds.
The intended effects of HB 102 are simple. The unintended implications are unknown. But the culture of Montana that fostered the bill is one both students and ranchers — each possessing differing views and experiences with firearms — share.
A way of life
If you wanted to find Thisted in the 1990s, he'd be on his ranch in Ninemile Valley, where a den of wolves made his land their home. The wolves had traveled down from Canada, and they should have been shot dead before the first calf cried. But that's not who Thisted was. 
He was a rancher who had a love for animals and a curiosity for life, said Thisted's granddaughter Smith. So when he found wolves on his land, he was welcoming and curious when wildlife biologists at the University of Montana wanted to study them.
Smith is currently pursuing a Ph.D. at UM exploring how ranchers plan for and respond to drought and other climate-related events in Montana.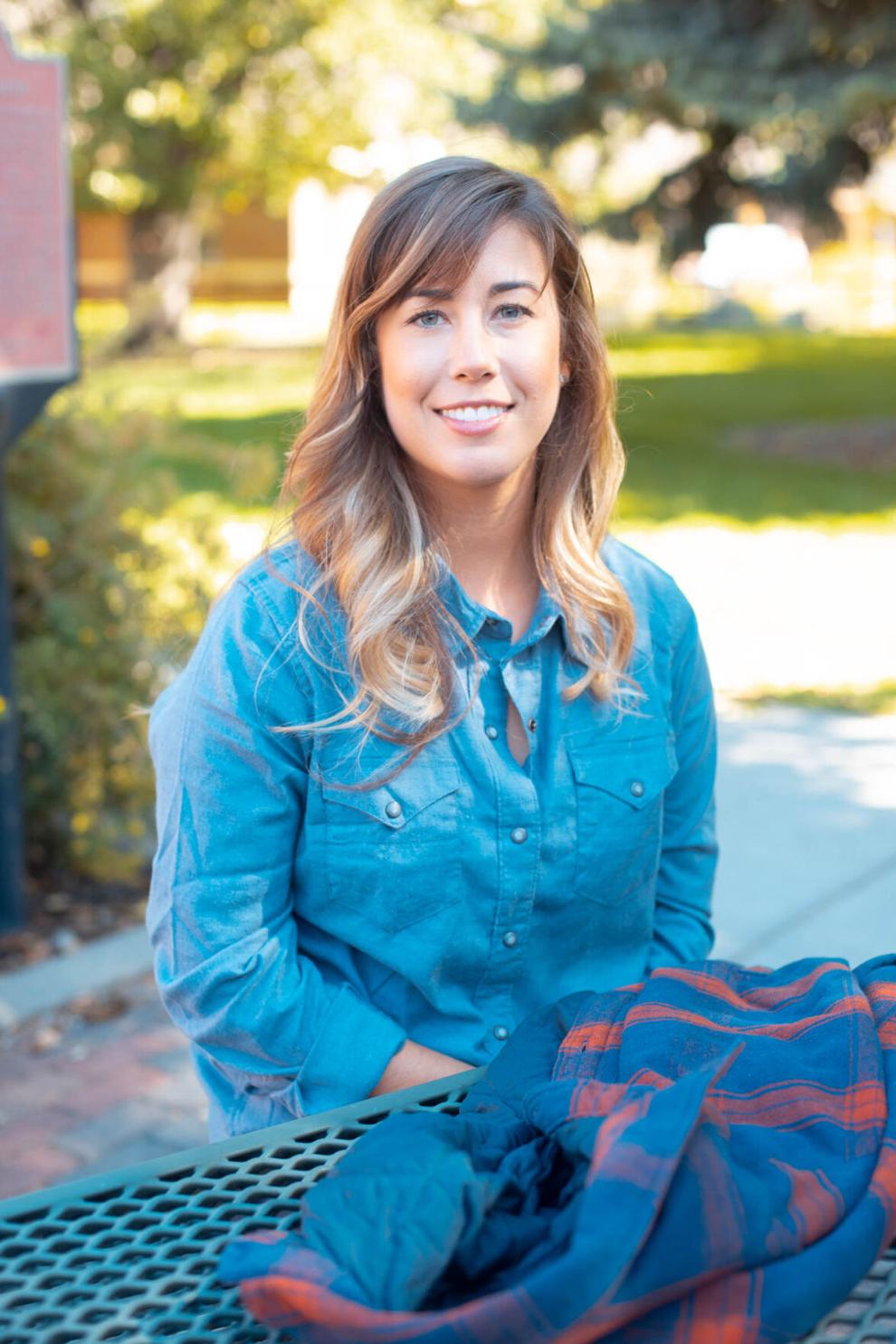 She grew up spending summers on her grandpa's ranch, watching him steward land because of his love for the beautiful place he lived and worked. Smith's grandpa hunted wild game because he felt too much of a connection to the animals on his ranch to eat them. She watched him care for all life on his land, not just the animals he raised.
But time kept moving forward from the parts of her childhood spent in the hills of Ninemile Valley. Smith's grandpa died in 2017, and she isn't a kid anymore. When she studies on campus, she is well aware that HB 102 could bring a type of ranch culture to the Oval. 
In Ninemile Valley, Thisted hoped he would never have to use his rifle unless it was life or death in the country, Smith said. 
Reflecting on her grandpa's relationship with firearms, Smith said she saw a difference between carrying a gun for hunting or ranching and bringing it into a social setting. Rifles are tools for getting food and as a very last-resort type of protection from wildlife.
It was only recently Smith chose to hunt herself, and even then, she only uses her gun to put food on the table.
Smith said she thinks sometimes guns can be associated with macho and domineering types of behavior and that connotation misrepresents a majority of gun owners.  
"They're kind of like trucks, or other status symbols, or an extension of your manliness," Smith said. "And that was the opposite of who my grandpa was. He was such a quiet, humble guy who didn't even seem to need to prove anything to anybody." 
Smith doesn't agree with HB 102. She said she hopes not all gun owners and ranchers get blamed for the potential negative consequences of this bill. 
"The 'guns-a-blazin' cowboy culture' in popular media not only misrepresents the diversity of ranchers we have in Montana today, but it also glorifies the violence of colonialism, which has had ongoing repercussions for Indigenous people, the land and society as a whole," Smith said. 
Individual freedoms
Off the dirt road to Galt's ranch, cows lifted their heads as a vehicle passed the low-traffic lane. Barns full of tools and old vehicles led to his house. Galt stood at the door entrance, wearing white socks, a flannel, a shiny buckle and his notorious stern face.
Galt said he feels gun owners in the ranching community don't need people at the federal level telling them how to do things. He argued ranching families like his have been out in the fields for a century, know how to take care of the land and know how to live in this area safely.
"If you leave us alone, we know what to do," Galt said. 
Galt said almost all his vehicles are equipped with a gun for convenient use on the ranch. Plus, there's that pistol on his hip. 
When looking at the gun laws already in place before HB 102, Galt said not much has changed besides being able to "throw a coat on." He's referring to the bill's new allowance for the concealed carry of firearms. For ranchers like Galt who carry firearms regularly, he said the bill will make certain they don't break the law inadvertently by forgetting they're carrying.
"It makes us feel a lot safer that we are not going to be breaking a rule by throwing a coat on," Galt said. 
Galt said ranchers in Montana view guns as tools and are properly trained on how to use them.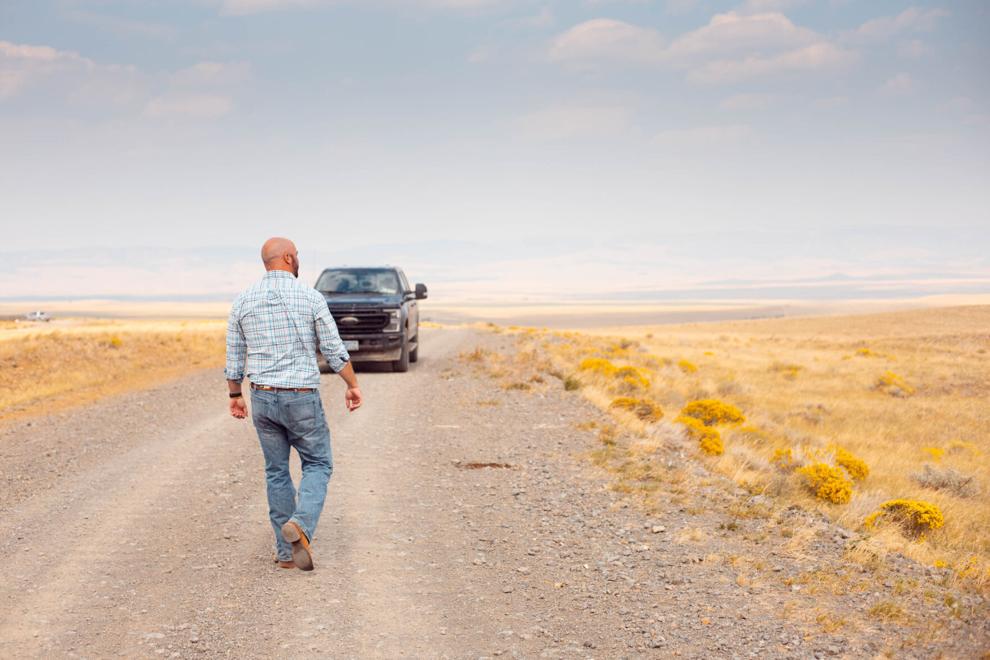 On UM's campus, the need for protection against wildlife is typically zero-to-none, with the exception of the occasional black bear on the loose. Though campus is certainly not the wilderness of a ranch, Galt said he still believes guns should be allowed.
"I think we did put a sideboard that they have to be trained, they have to know what they're doing," Galt said. "And there are a lot of fears and worries that people can have that I think a gun would make a lot more people comfortable with." 
As a student at Montana State University in the early 2000s, Galt admitted he always had a firearm in his truck parked on campus, despite the laws prohibiting them. He said he had his rifle in case he hit a deer on the way home or wanted to go hunting. 
Current campus policy, which was on the books when Galt went to MSU, says students can store guns in a gun locker on campus or in their vehicle, as long as the car is locked and the gun unloaded. Even under this policy, campuses in the state have still experienced gun violence.
According to an L.A. Times article from 1990, prior to Galt's time at MSU, students James Clevenger and Brian Boeder were shot and killed in their dorm room by fellow MSU student Brett Byers. The murderer was under the influence and crashed his car before the homicides occurred. 
Within the same week of MSU's shooting, the New York Times reported two students at Carroll College were victims of gun violence. A man who was thought to be drunk entered the college's cafeteria, shooting and killing an employee, Sharon Hance, and wounding another employee. 
Darrel Randall Stahl, the shooter at Carroll College, had no affiliation with the campus, and the murder was thought to be random. He was also believed to be an unemployed ranch hand. 
Despite the state's history with gun violence on campuses, Galt said he thinks HB 102 will show the vast majority of gun owners in Montana will be responsible with expanded carrying privileges. 
For Galt himself, the responsibility that comes along with guns is something he understands well.
"We were taught at a young age: you get a BB gun first, prove that you are safe, then you upgrade to a .22, which then you get to go shoot the varmints. We're instilled at a very young age how to handle, how to treat safely and to not play with them," Galt said about his personal upbringing. 
As a politician, Galt said it is his duty to uphold the rights of Montana citizens, and he sees HB 102 as a way to do this. 
"Something I've noticed in my political career is that rights are not stolen overnight," Galt said. "It's a slow erosion. At some point, you have to stick the flag in the ground somewhere. It's either, do you keep moving it back or do you sit there and defend it?" 
Galt said he believes safe gun owners should be allowed to have the individual freedoms in the constitution. He added everyone has the right to bear arms, even on a university campus.
Looking both ways
But across Montana, there is another narrative of gun safety and use.
According to the Montana Department of Public Health and Human Services, 60% of suicides in the state are completed with firearms. And 72% of youth suicides in the state are completed with guns. 
Ryan Busse wrote a book called "Gunfight: My Battle Against the Industry That Radicalized America." He's also a former vice president of sales for the firearms manufacturing company Kimber America, and is an avid hunter and proud gun owner. Busse grew up on a ranch with "a shotgun in one hand and a rifle in the other," but recognized guns have a dark side. He said HB 102 is irresponsible and dangerous for students and instructors on Montana campuses.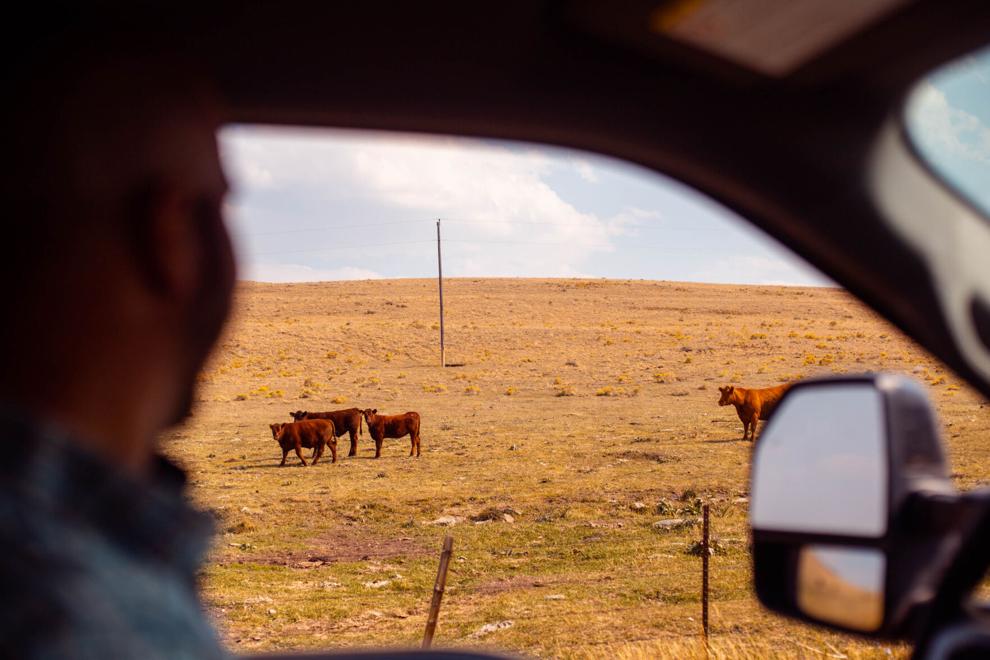 "All rights need to be balanced with equal amounts of responsibility to freedoms, and it's my opinion that forcing colleges to allow firearms on campus is not responsible," Busse said. 
According to the bill, the Board of Regents, or any unit within the University system, cannot regulate, restrict the possession, transportation, or storage of a firearm on university property by a person who owns a firearm under state or federal law and meets the minimum safety and training requirements.
Busse said he believes HB 102 was a way for Republican legislators to capitalize on Montana's Nov. 2020 red wave, as the state elected its first Republican governor in 16 years. 
"This is a Republican Legislature that has been waiting decades to do things just to be provocative," Busse said. "In the past 18 months, loaded and open carrying high-capacity AR-15s have been showing up in places and in ways that should frighten every citizen in Montana." 
In addition to his outspoken opposition against HB 102, Busse has a personal story to tell of the negative impact of firearms. Busse's father lost his best friend to a gun-related injury, and Busse said he knows firsthand what gun violence can look like. He said he's seen a shift in the political climate of guns in Montana. It is no longer about safety. 
Busse said while attending events related to the gun climate in Montana over the years, he's seen hundreds of people holding loaded AR-15s in Montana streets. 
"These are simply tools of intimidation. There is no way that is responsible for firearm behavior," Busse said. 
U.S. Sen. Tester, the only farmer in Congress, agreed guns are tools that come with great responsibility. 
While Tester is part of the U.S. Senate, representing Montanans on a national stage rather than as part of the state legislature that produced HB 102, he still had opinions about the bill. 
He told the Kaimin he thinks this bill is just a "solution looking for a problem" and doesn't understand the logical reasoning behind it. 
 "A gun is a damn valuable tool out there if used correctly, but you've got to know what it does. I just don't know the thought process [behind HB 102] other than they could [pass the bill]," Tester said. "We had a Democratic governor for the past 16 years, and part of that time we had Democratic majorities in the legislature. I don't think [former Gov. Steve] Bullock would have signed that bill, for safety reasons, but [Gov. Greg] Gianforte did." 
Tester said he hopes people continue to feel safe sending their kids to college in Montana, and that he didn't think HB 102 detracted from that. But, he said, he thinks there might be a possibility it could. Tester said he encourages students to take a look at the bill. If they like it, support it. If they don't, say something.  
"Once you pull that trigger and that animal hits the ground, it's dead," Tester said. "There is no bringing it back. Life is really special, so I hope whoever has a gun on campus understands that it is not the wild west. It's not fun and games — it's a hell of a responsibility."