IT'S SNOW JOKE
Griz bury Cal Poly as flakes fly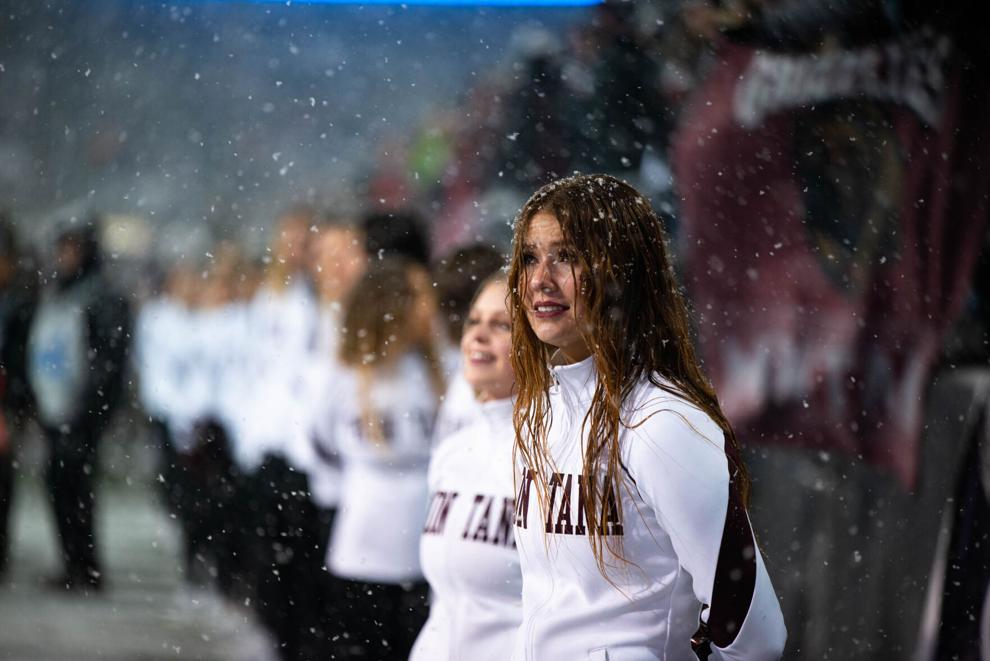 Griz football is no stranger to thecold — and the weather in Missoula seems like it can change every five minutes — so the team keeps the conditions in mind when preparing for white out games like the one on November 6th.
The Grizzlies dominated Cal Poly this past Saturday, winning 57-0. With the snow starting to come down during the first quarter, fans and players were prepared for the snow globe-like conditions.
Sophomore wide receiver Aaron Fontes, 20, said he uses Vaseline on his arms and blue latex gloves under his game gloves to help resist the cold and keep the contact of the snow off his skin. The Oxnard, California, native hadn't even seen snow till joining the program at UM.
"First time I ever saw snow was here in Montana 2020," Fontes said. "It was a different experience for sure. Looking up at the sky and there's white snow coming down kind of shook me for sure. But honestly I like it, can't even lie."
Fontes studies anthropology at UM and lives in the dorms. When he saw the snow, he said "Got my boy X [Xavier Harris], went outside, and made some snow angels for the first time."
Head coach Bobby Hauck said that they check the weather in preparation for the games and have different equipment like massive heaters to help with the cold. But ultimately the experience they get just practicing in Montana is enough to be ready.
"Spring ball is never good weather around here so you get used to playing in it," Hauck said. "Part of it's acclimation, part of this mindset that like I said, it's way easier to play in the cold than it is in the heat."
Even Griz fans have to prepare for the games to cheer and support the team like dedicated fan Will Thomas, a sophomore in management information systems studies from Missoula. He toughed-out the cold adorned in body paint and a white and maroon wig.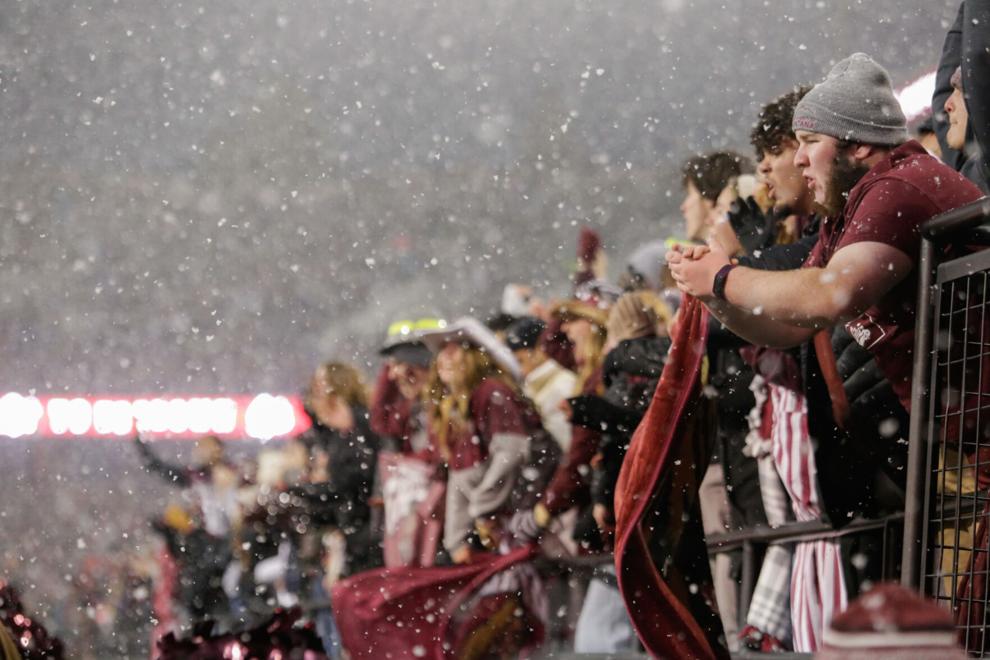 "This is unreal, haven't had a true white-out in a couple years," Thomas said. "I love the few fans that are here. The energy is unreal and cold is just a mindset Griz football is a lifestyle."
Griz athletics as a whole is prepared to face the challenges that come with chilling winters and use them to their advantage against teams like Cal Poly who don't have the opportunity to prepare for climates like Montana's.
A SKIER'S PARADISE
Preparing for Snowbowl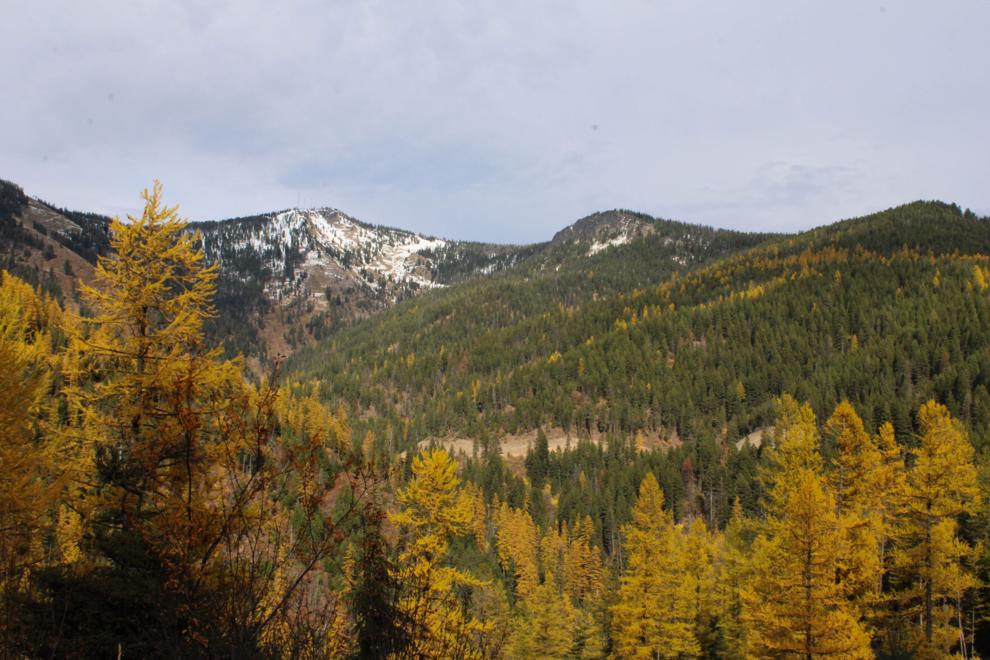 With winter fast approaching, Missoulians are busy preparing for the colder weather and snowfall. But for Snowbowl ski area, the winter preparations began months ago.
"From the minute we close in April we start preparing for the next season," said mountain manager Pat McKay, who has worked at Snowbowl for 34 years and lives on-site at the resort. He discovered Snowbowl after moving to Missoula from Boise, Idaho, in 1985. 
"Everybody talked about Snowbowl and when I moved here it was like, 'oh yeah you gotta check out Snowbowl', " he said. "But somehow I ended right here, solid."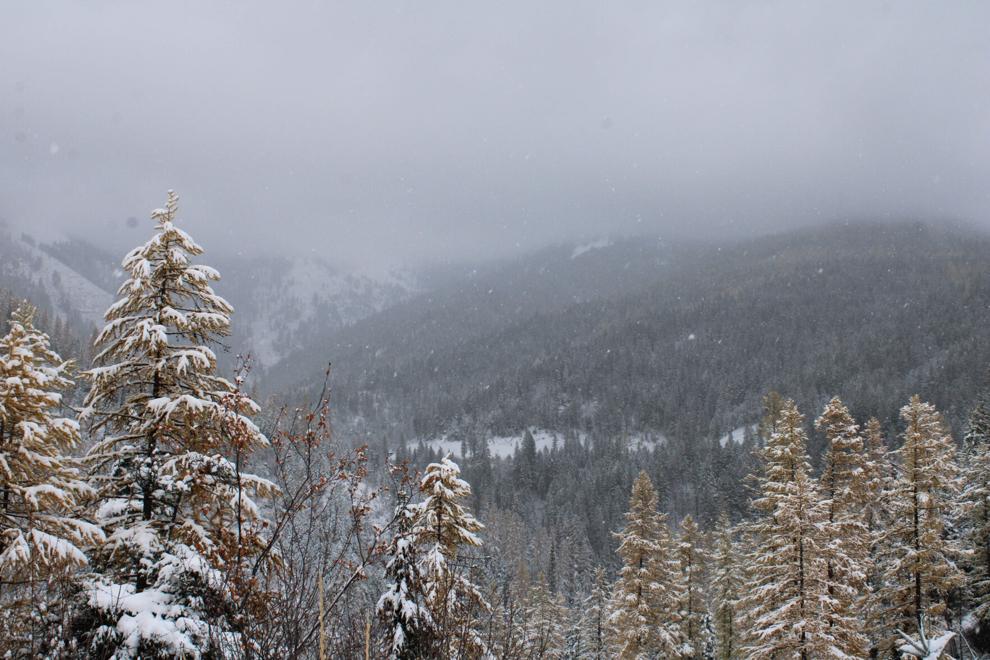 McKay and his team work year round to keep the mountain maintained. In the off season they worked to maintain the machines that keep the resort running in the winter, taking them apart to work on them and reassembling them in the fall. "We take it apart, because it's easier to work on it, then here we are, snowing and we're putting it back together," he said. 
This year the off season is especially busy at Snowbowl as they work to get a new chairlift up and running. Snowbowl president Brad Morris said that the lift should be open in mid December. In previous years, skiers and snowboarders had to take two separate lifts to access the runs at the top of the mountain, but with the addition there will be a direct connection from the base to the top of TV Mountain. Morris says he hopes adding the new lift will keep the base-less crowded by getting people up on the slopes faster.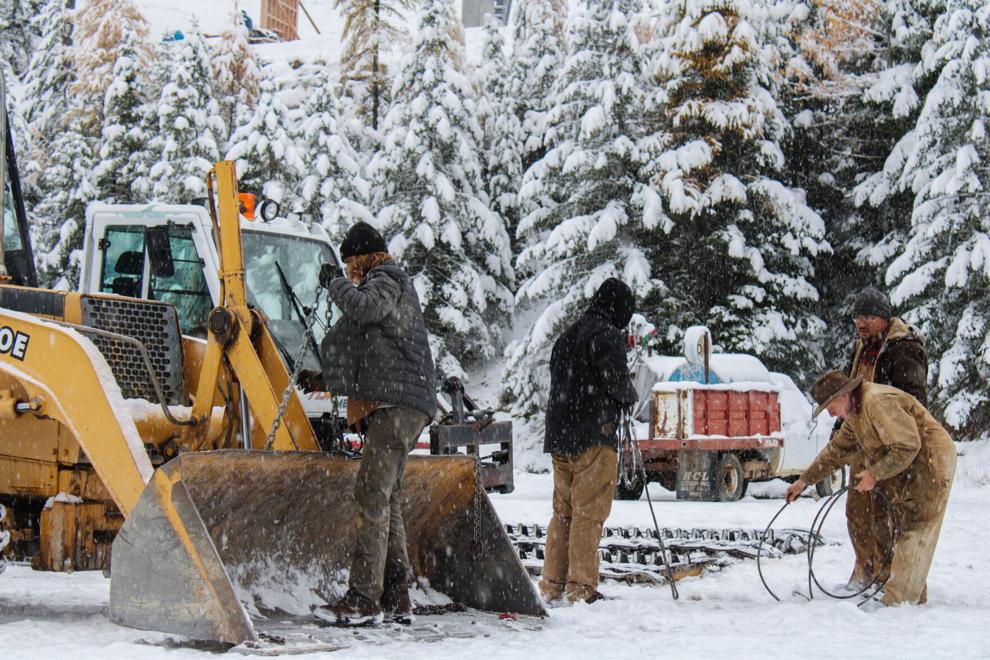 The past few years Snowbowl has been forced to open later in December than in the past due to a lack of snow, according to Morris. This year the resort is estimated to open on December 17.
A NEW LOOK
The transformation of campus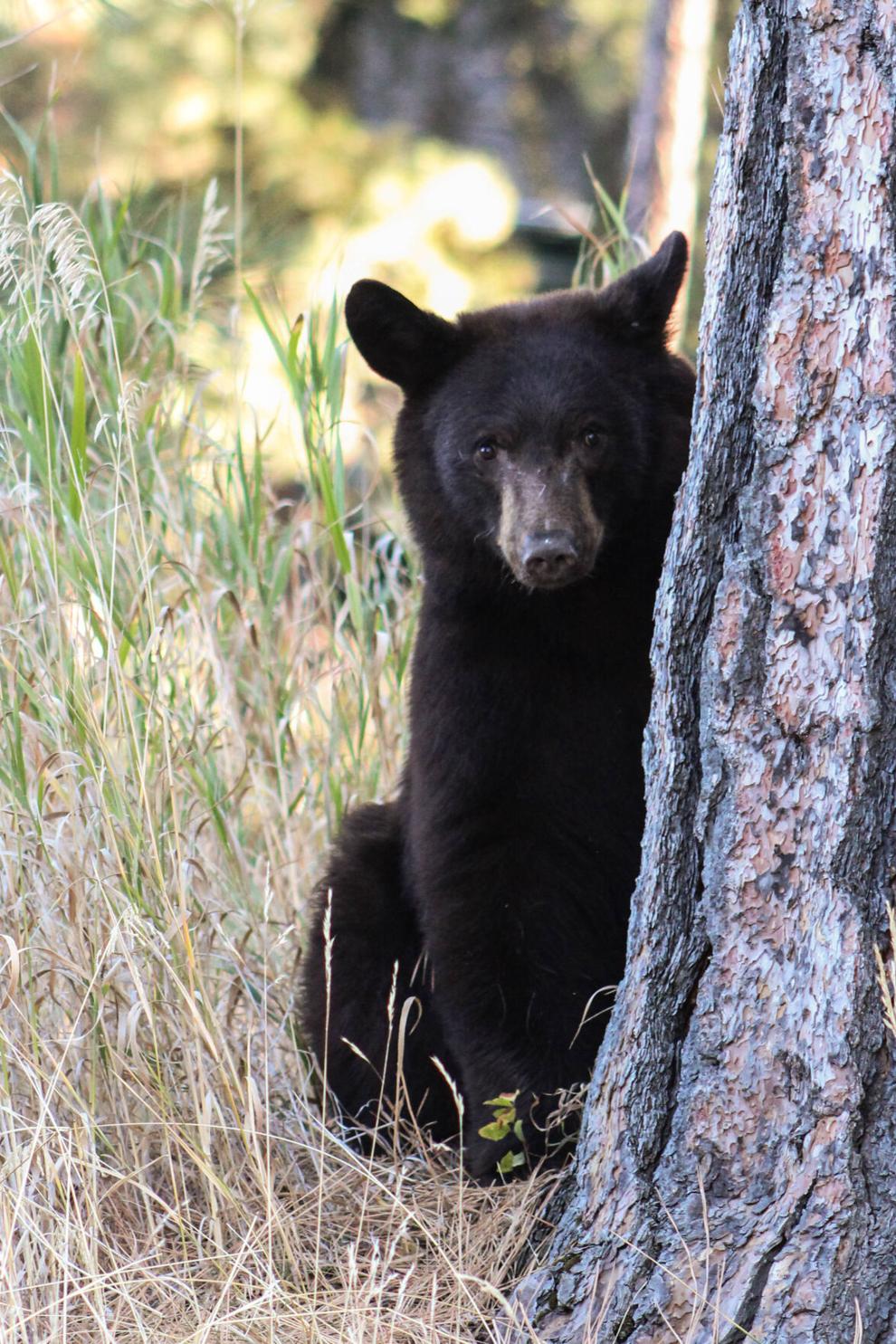 As the pumpkins atop Main Hall begin to decay, winter has made the leaves fall from the trees and cold winds  blow into Missoula. Temperatures continue to drop toward freezing.
Students prepare for the change in season as they trade their fall flannels for fluffy coats and mittens to keep them warm while they walk to class. 
Montana's winters have a reputation for being brutally cold as most UM students can probably attest. Winter on campus is a time spent dreaming of warmer weather and painstakingly trying to find an activity to avoid the seasonal depression associated with the winter months. 
Mason Davis, 21, is a transfer student studying anthropology who returned to Montana after spending three years at Pacific University in Oregon. "I missed there being an actual winter during the months I was used to," Davis said. 
The coming of the winter snow also allows students to look forward to partaking in outdoor activities. While Davis was in Oregon, he often reflected on his lack of access to his favorite winter sport: snowboarding. "I'm excited for the changing season because I have not been able to get out and board for a few years. Now I can go out whenever I want," Davis remarked.