The factors that led Menodora LeMaster from Kansas to the University of Montana happened by chance. She bounced around, living in Portland and Japan and finally settling in Missoula, enrolling at UM to study languages in the College of Humanities and Sciences. Now, like many at UM's largest college, she's navigating continuing cuts to faculty, classes and programs tied to the deep and historic drop in enrollment. 
LeMaster got here by way of a friend from Portland who'd started a film studio in Butte. After her time as a student in Japan, she was a little bit broke and came back to the States, where she decided to help out her friend in Montana. But when her friend didn't pay her, she decided school was her next move, talking her way into in-state tuition. She heard about UM in Missoula and it was the only state school she thought to consider.
"I'm one of those people who just kind of fell into this town," LeMaster said.
She started by studying languages, but wasn't set on a major. She tried out both journalism and art, ultimately landing on Japanese. She's also working on a Chinese minor. 
"There's a whole world out there if you learn other languages," LeMaster said. 
For her interests, background and goals, UM made sense. It's long been known as the state's home for the liberal arts with robust course selections. The College of Humanities and Sciences is still UM's largest college, according to the college's website, with 42% of undergraduate students and 80% of its general education courses — the ones on course menus every student needs to pick from to graduate. 
But the College of Humanities and Sciences has also been on the block for a while, taking hit after hit since the cuts at UM tied to drops in enrollment started in earnest in 2015. Almost 70% of the University's $15 million in budget cuts since then have come from H&S, according to a document released by faculty protesting the cuts last spring — and it will get worse. Another $2.6 million in cuts are set to impact the college by 2023. That's in combination with what amounts to buy-outs. Fifteen senior faculty members in the college agreed to take early retirement incentives from the University this year.
Dave Kuntz, spokesman for UM, said the University based its most recent budget cuts on a model that weighs student credit hours offered by each college, number of majors offered and each college's cost of research, known as expenditures. UM compounded the cuts to H&S with the retirement initiative. Kuntz said this was a one-time offering that goes hand-in-hand with the new budget model — by encouraging senior faculty (who are paid more) to take the early retirement packages, the University can hire other instructors for less cost to UM. Faculty offered early retirement had to be on the high end of an equation: years of service plus age, adding up to at least 85. Kuntz said this allowed UM to offer the incentive in a targeted way. 
When UM rolled out its new budget model last spring, an anonymous group identified only as faculty and staff publicly opposed the cuts to the College of Humanities and Sciences. They released a detailed protest with no signatures on the website betterumbudget.org. In it, they questioned why the number of majors offered and research expenditures of colleges were included in the model. They argued H&S would fare better if student credit hours were the only factor considered.
In previous reporting from the Kaimin following the budget model's release, professors and department chairs across the College of Humanities and Sciences expressed concerns about holes left behind when colleagues retired without their positions filled. Who would teach their classes?
Following publication of the opposition document, students organized a protest on the Oval in March 2021, where protestors called on the school to "Save UM Humanities." More than 100 students joined in, and Save UM Humanities promised more action. But since then, there's been little advocacy or protest by students. 
At the center of these cuts are students like LeMaster, working to complete their majors, and faculty members attempting to maintain and grow the programs getting cut around them. 
An uphill battle
A "UM on the Rise" initiative proposed budget cuts to 16 majors and minors at the University in 2018. The initiative, under Provost Jon Harbor, proposed to cut 11 majors and minors in the College of Humanities and Sciences: the Global Humanities and Religions major and minor, the South and Southeast Asian studies minor and the film studies option offered by the English major. UM's languages were to combine into one World Languages and Cultures major, too. 
UM on the Rise was an umbrella term for some of the initiatives Harbor was pushing when he was provost, according to Kuntz. 
"It wasn't a formal, real, concrete plan, but rather some of the things he was pushing in terms of the academic budget to really sell to our campus and the community ... were strategic decisions that were made as UM was turning on this upswing that we're on now," Kuntz said.
Kuntz said the full plan didn't go into effect when Harbor left UM. But many of the cuts under this initiative still happened. 
The College of Humanities and Sciences doesn't offer the Global Humanities and Religions major or minor; the languages were, in fact, combined into one World Languages and Cultures major; and the film studies option is no longer offered under the English major. 
The exception is the South and Southeast Asian studies minor. G.G. Weix, co-director of the minor, said that program was on the chopping block a couple years ago, since it was part of the Global Humanities and Religions major. But the program was donor-funded and ran on its own, even without help from the major. When Weix and other faculty protested its cut at the faculty senate, the senate voted to maintain the program. 
On Nov. 7, 2018, Harbor's office sent an email message to students about the UM on the Rise cuts. The email said the colleges had all submitted plans based on "instructional staffing budget targets." It told students to look at the UM on the Rise initiative to see what cuts were on the table. 
For Tanner Gryder, who was a sophomore at the time in the Global Humanities and Religions major, these cuts had a heavy impact. The University allowed him to finish the major he was pursuing, but Gryder said many of the courses he needed for his degree weren't offered. He filled many of his degree requirements through study abroad options instead. He graduated in the spring of 2021 with a Global Humanities and Religions degree.
"To my knowledge, there's never been a scenario where an academic program has been sunsetted and it's left students within that pipeline without a route to finish that degree," Kuntz said. 
Kuntz said the University's planning looks to the future in these instances. He said the goal is to make sure students aren't disrupted as they work toward degrees. 
LeMaster, in contrast to Gryder, said even though the Japanese major she's completing only has two professors in the department, there are enough course offerings for her to finish this spring. 
"I feel bad for the professors though," LeMaster said. "I don't know how they manage to do so much. I know it's been hard on Professor Michihiro Ama in particular. It would be nice if we had more professors to take some of the load off." 
Instead, UM is moving forward with plans for putting the proposed spring 2021 budget into action. Kuntz said this budget model is supposed to reflect student interests following UM's enrollment decline from 2011 to 2020. 
"When you look at that enrollment decline, it wasn't an equitable decline across all the colleges," Kuntz said. "For example, the College of Humanities and Sciences is down 45% in student credit hours during that time where other colleges have been flat and some colleges, like the College of Forestry, have been growing in recent years."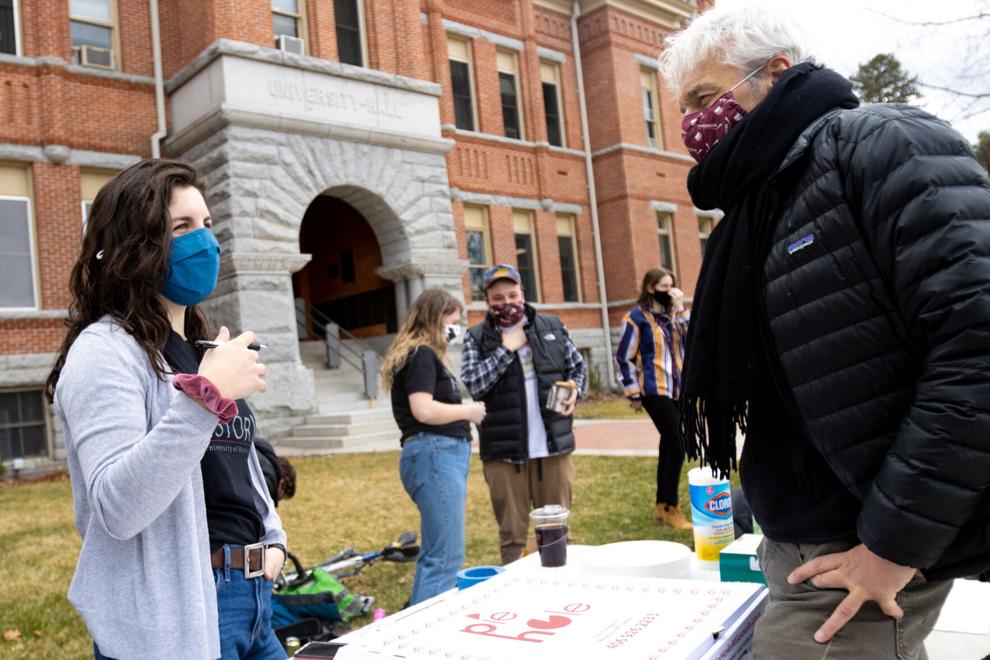 The enrollment question
After a decade-long enrollment crisis, the fall 2021 semester was the first time in 10 years UM's enrollment increased. Kuntz said if enrollment keeps climbing, it could bring more funding to the University.
"Ultimately the name of the game when we talk about budgets is enrollment," Kuntz said. "Tuition off enrollment is revenue, but for every in-state Montana student we get a chunk of money from the state, so we're going to keep working really hard to get that enrollment number cranked up to keep getting resources to the colleges that they deserve and can use to offer the high quality education that UM's known for."
Judy Blunt, the chair of UM's English department, seconded Kuntz — enrollment needs to increase in order for her department and others in the College of Humanities and Sciences to continue growing. 
But she said she feels the College of Humanities and Sciences has been "unfairly targeted with a huge burden of balancing the books." 
Blunt said with lower enrollment in recent years, the English department has been squeezed. Students only have one chance in their four years within the department to take some courses. Class sizes have expanded, and Blunt said her colleagues across H&S are doing extra work for students to combat the impacts of the cuts.
But Blunt said with higher enrollment and more faculty, the English department would be able to offer multiple sections of popular courses. 
She said the English department recently added a creative writing degree. Right now, the department is trying to grow enrollment for that degree. To build it, Blunt said creative writing would require institutional support.
"The College of Humanities and Science has a finite budget," Blunt said. "It has many schools ­­— it's huge. Do you support something that's already in place, or do you take money that would support that program and shove it into something new?"
The decisions about which programs to support are ones that ultimately impact students.
"It was so much uncertainty all the time," Gryder said. "As I stuck with it, I realized that in Global Humanities when I graduated, there were three people. We had a really tight-knit relationship with the professors because we were the only students who were still in the religions program."
He said professors worked hard to get students the courses they needed, but it was a coordinated effort with Gryder, professors and advisers for him to graduate with his degree. 
"I was the only person to walk, which was weirdly lonely," Gryder said. The other majors had many students walking under their flags at graduation, but Gryder said he was solo below the Global Humanities and Religions flag. 
Gryder also completed a minor in the South and Southeast Asian studies program at UM, where he said professors were also struggling to keep the program alive following cuts and retirements.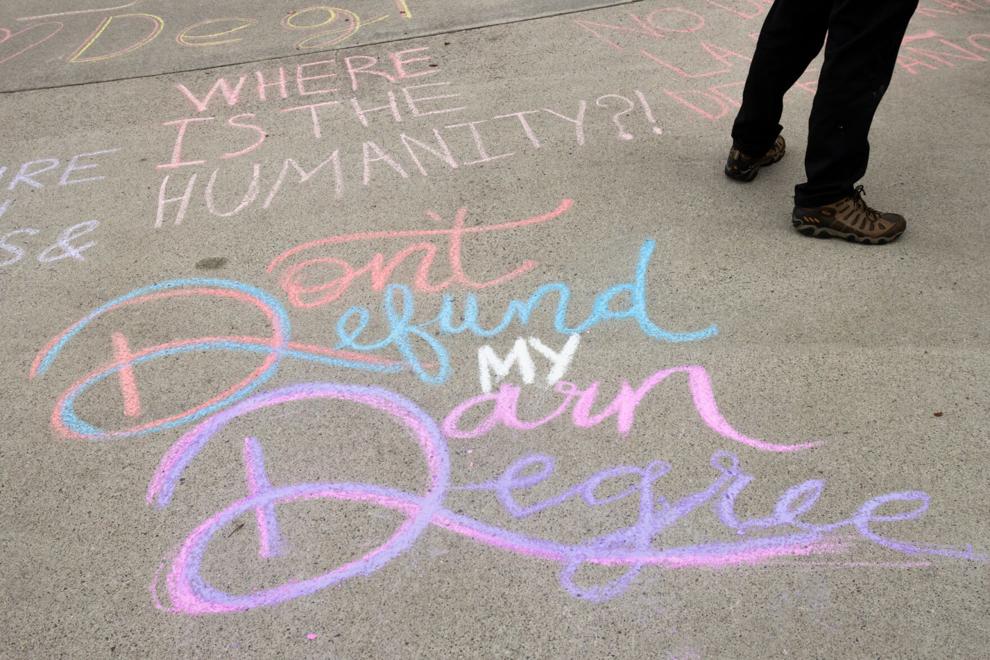 Surviving off serendipity
G.G. Weix has been a professor at the University of Montana for 30 years. She teaches anthropology and is the co-director of the South and Southeast Asian studies minor at UM.  
Weix said area studies, like the South and Southeast Asian Studies program, provide specific understandings on regions of the world. Learning the history, culture and languages of these places builds student interest. 
"They open a door that students might not have known existed," Weix said. "It's quite different than just having a generic global understanding of something — to have a specific understanding of a place."
The program receives its funding exclusively from donors, not the University, so it hasn't felt the effect of the budget cuts, Weix said. 
"The University of Montana has not invested in specific-area studies programs, like South and Southeast Asia," Weix said. 
But the program has been impacted — and will be impacted — by retirements. Weix's co-director of the South and Southeast Asian studies program, professor Ruth Vanita, will be retiring at the end of the spring semester. When Vanita leaves, the program will have nobody to teach courses on India, or any of the induction religions. The professor who taught Buddhism and Hinduism for the program left two years ago, and was never replaced, Weix said. 
Courses for the minor are offered across departments in the College of Humanities and Sciences, and Weix attributes the program's continued existence to "serendipity," with the University luckily bringing on professors who have an expertise in the region. Weix named English professor Quan Ha and political science professor Abhishek Chatterjee as recent University hires with expertise in the region who helped keep the program running.
Gryder said while he was in the South and Southeast Asian studies program, many of the courses he took pertained to Asia in general, instead of being specific to the region. Weix said this is a challenge the program faces. Since the program runs on luck, Weix said faculty have to choose courses for the minor that are applicable enough to count.   
But it's not a sustainable model. Weix and Gryder said they don't think there will be support for the program in the future. While Weix hopes for hires with specialization in South and Southeast Asia, she said she doesn't think that will be a priority for the University. 
South and Southeast Asian Studies isn't the only program that has resorted to allowing courses across departments to count toward obtaining the minor. 
When she first transferred to UM in 2018, LeMaster took an Intermediate Chinese course with six students. She planned on taking an Advanced Chinese course, but this course was last offered in 2018. 
LeMaster said the lack of advanced course offerings in Chinese was compounded by the 2019 closure of Confucius Institutes. These organizations aimed to teach Chinese language and culture. According to a Washington Post article from 2020, the U.S. State Department "designated the Confucius Institute U.S. Center as a 'foreign mission' of the Chinese government and called out the organization for its role as 'an entity advancing Beijing's global propaganda and malign influence campaign on U.S. campuses and K-12 classrooms.'"
For LeMaster, these shutdowns meant she didn't have the option to take an advanced course in Chinese until her final semester at UM. This semester, a Chinese for Professionals course is being offered. 
"Because we don't have a Fulbright professor or anything, it's just Professor [Zhen] Cao," LeMaster said. "I remember talking to him in 2019 and even then he was like, 'When I retire, the department's probably going to die.'"
LeMaster said because the Chinese department is only staffed by Cao, he can't teach enough courses to fulfill the minor on his own. So, she has taken courses through other departments relating to Chinese culture and politics that have counted for her minor. 
"Some classes in the Japanese department count because it's East Asian studies, and last semester, I took one of Professor Dexter Roberts' classes," LeMaster said. 
Roberts, a political science professor, teaches courses about Chinese politics and revolutions and reforms. 
She said the Chinese minor was up-front advertising that courses relating to Chinese culture and politics would be part of the curriculum. But LeMaster said throughout her major and minor, only three professors were in charge of the majority of her courses.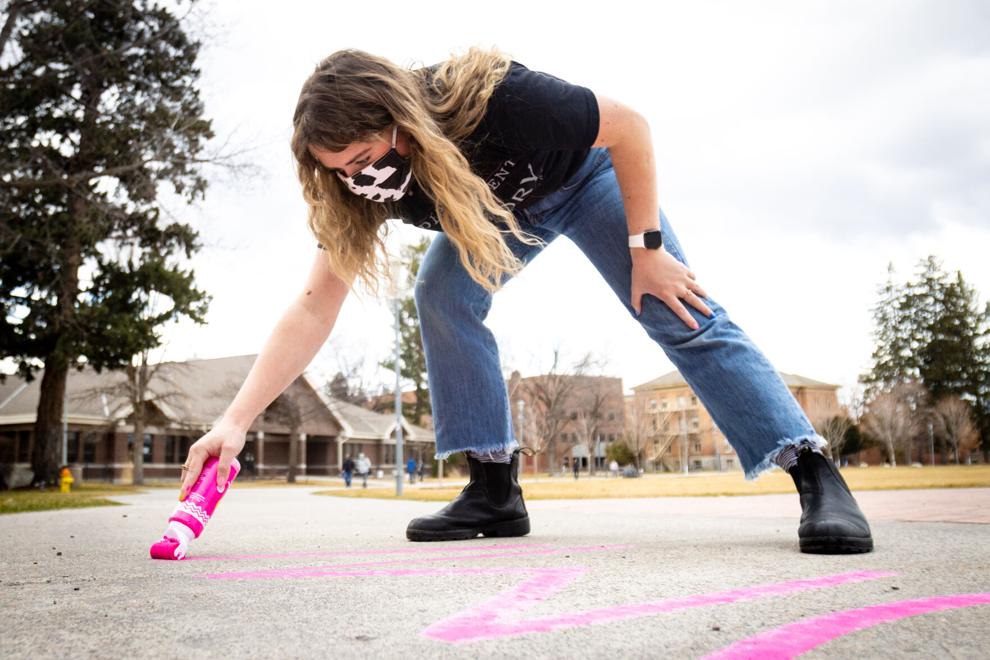 Looking to the future
Kuntz said even as the College of Humanities and Sciences is being cut, there is room for hope for the future. He said the University is already seeing applications and early enrollment increases this year for next year's incoming class. He added he could foresee a scenario where H&S is awarded budget increases instead of cuts.
But Kuntz again emphasized that part of the cuts are about equity. 
"We have programs at the College of Forestry, College of Health, College of Business, that are at capacity and need more resources because student demand in those programs are at an all-time high," Kuntz said. 
He said part of the budget model's purpose is for programs that have seen growth to have necessary resources. 
LeMaster, though, said she sees great value in studying languages. 
"When you think about everything that's going on with China, it doesn't make any sense that there's only four non-exchange students in the Intermediate Chinese class," LeMaster said. "I think these languages get a bad rep, and people are unfairly intimidated by them." 
She said these languages can be learned by anyone, and encouraged other students to take courses in UM's language programs.
LeMaster said the future of the College of Humanities and Sciences requires her fellow students to get involved. She encouraged them to participate in clubs, seek out international students and take language courses.
"There are a lot of ways to get involved to help the professors and let them know that people care about it, and want to be a part of it, and to increase your own language and cultural experience," LeMaster said.