Posters and banners with catchy slogans and photographed smiles are the new wallpaper in the UC. Seemingly out of nowhere, overdressed students are behaving extra nice to you. Don't panic, you don't actually have new friends; it's just the Associated Students of the University of Montana elections.
In this article, we focus on the faces, decrypt the slogans and introduce you to the people who might be your next student leaders.
ASUM consists of three executive offices, the president, vice president and business manager, and a 26-member senate. University of Montana students elect them each spring to serve one year terms and, in return, ASUM represents student interests to UM's administration, participates in University committees and allocates funding for student organizations. Senators sit on dozens of University committees, including the presidential and provost search committees as the voice of the student body. ASUM also has 20 committees overseeing agencies such as childcare, legal services, transportation and sustainability. These committees are made up of senators and students-at-large.
The primary election for president and vice president takes place April 18. The general election is April 25 and 26. Votes can be submitted through the UMontana mobile app by clicking on the "elections" tile.
---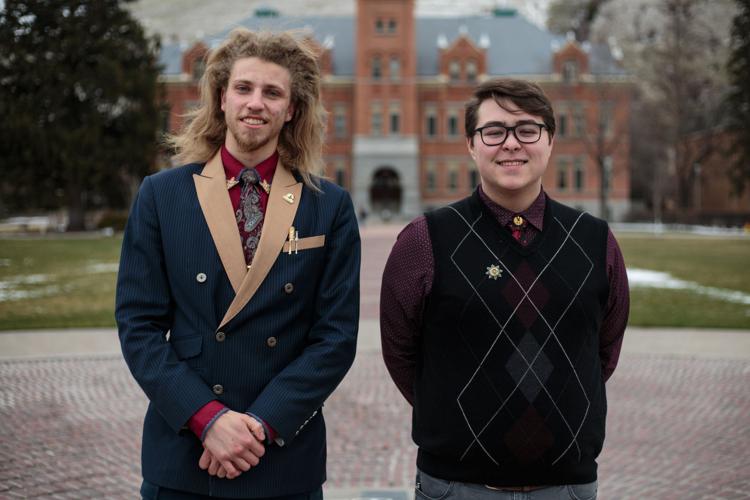 Hugues de Pingon, President
Jet Bibler iii, Vice President
Hugues de Pingon skips right over "dressed to the nines," cranking it up to eleven. His flashy suits make him stand out around campus. If Jet Bibler wagered on an over-under of five people recognizing de Pingon on a walk through the Oval, he'd bet over. Way over.
 De Pingon and Bibler decided to run for ASUM's executive offices after realizing they shared the same concerns about parking issues, the lack of diversity among sitting senators' academic majors and the loss of the Galloping Griz food truck. 
The pair wants to "shake up" ASUM and think the organization would benefit from an outsider's perspective, likening themselves to Donald Trump. 
"If students don't care about ASUM, it's probably because it doesn't do anything for them," de Pingon said. "Otherwise, they would care about it."
De Pingon has experience running an ASUM-recognized club. He was head of the Forthright Forum and is a member of Grizzly Billiards. Bibler was a Boy Scout in high school.
"All the problems that ASUM has derive, at least partly, from the insiders," de Pingon said. "Nothing changes, and you always have the same problems."
De Pingon and Bibler want to break up the establishment they see within ASUM and engage with students from wide varieties of academic programs, especially underrepresented groups such as forestry and biology students. 
"We believe in the voice of the student body and everyone's voices, rather than one group of political science majors," Bibler said.
De Pingon said many senators are political science majors and ASUM has done nothing to fix the underrepresentation of students from other academic programs. De Pingon and Bibler said the ASUM presidency should represent all students without exceptions. 
The candidates hope to "streamline bureaucracy, promote growth and minimize nepotism and corruption" that is enveloped by a "conspiracy of silence" within ASUM. De Pingon and Bibler said nepotism within ASUM derives from the similarity of students on senate, creating an echo chamber. 
De Pingon addressed students in the free speech zone between the UC and Library on April 9, for a "Hugues Talk." He said senators do not adequately represent the student body, instead supporting programs that benefit only themselves.
ASUM is biased in its decisions, de Pingon said, but "not necessarily on purpose."
De Pingon and Bibler also fault ASUM for lack of outreach. De Pingon said students may be on senate for years, but no one knows them until they run for president or vice president.
The candidates plan on making the "Hugues Talk" a weekly event — even in a blizzard.
"We're not just going to sit in our castle, tucked away, and write resolutions," Bibler said. "We are going to talk to people."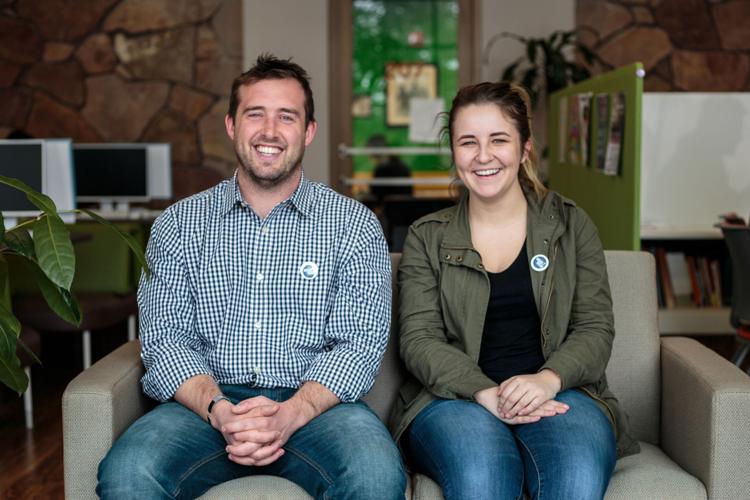 Alex Butler, President
Mariah Welch, Vice President
Alex Butler and Mariah Welch's blue campaign pins are accidental throwbacks to an English rock band —BUTLER written above WELCH, the T connected to the W with an arrow pointing upward.
"We didn't mean to do that," Welch said. 
"But the girl that designed it — we both looked back and were like 'that's The Who,'" Butler finished. 
The current ASUM senators wrote in a Kaimin questionnaire they are running for executive offices because the University of Montana is a "special place." They acknowledge the University is facing challenges. "The tough times provide an opportunity for students to create positive change on our campus," the campaign wrote.
Butler is currently enlisted in the Montana National Guard after serving in the US Army, where he says he not only trained for his current position, but also the leadership role he's seeking. He is also president of UM's men's rugby club and sat on the provost search committee. 
Welch was student body president at Billings Senior High School and currently sits on UM's Vice President of Administration and Finance search committee. She said she prepared for the position by polling business students on what they wanted in someone who oversees a budget. 
Their platform focuses on environmental sustainability, diversity, student awareness of ASUM job opportunities and budget procedures, and Main Hall transparency.
The candidates want to improve UM's environmental sustainability. One idea is investing in better light bulbs. 
"Yes, it's going to be a bigger overhead cost," Welch said. "But something small like that can make a huge impact on our University."
Other ideas include offering student groups financial reimbursement to encourage recycling and creating a recycling internship at the University through ASUM.
There needs to be better outreach to groups that are not represented in ASUM, Butler said, and more perspectives from parents, grad students, athletes, veterans, Native Americans and other underrepresented groups on campus. 
"We all want diversity," Welch said. "And we can say, 'We want diversity on our campus,' but how do we actually implement diverse platforms?" 
She said they want to work with the Diversity Advisory Council, a University committee dedicated to encouraging and celebrating diversity on campus, to create a new position in UM's administration: a diversity outreach coordinator. 
ASUM information sessions at the beginning of the semester would benefit student groups, as well as the student body, Butler said, by explaining the budgeting and fund appropriation process and how to take advantage of existing agencies and job opportunities within ASUM. 
 "It's a way for us to sort of teach them how to be a really good student group leader, how to get funding from us, how to utilize our outreach efforts and how to plan events on campus, but then also use that as a way for student groups to get to know each other," Butler said.
Welch said President Bodnar has increased transparency between UM and the student body through his emails, but there can be improvement. Besides sending emails, Welch wants Bodnar to attend student groups' meetings. She said Bodnar "needs to be reaching out to students where they are, instead of asking them to provide their input." 
Butler and Welch summarized their platform writing, "Our guiding principle is to strengthen our campus community, which we can not do alone."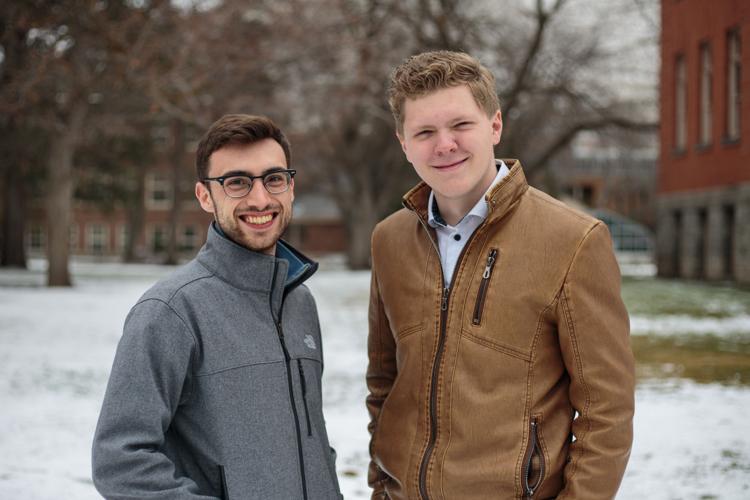 Michael Toppen, President
Colin Milton, Vice President
Michael Toppen is a third generation Montanan and a second generation UM student. He said he understands students who come to UM "in search of a quality education at an affordable price, but have become dismayed by the threat of tuition increases and alarmed by the chaos coming from University Hall."
Colin Milton said he understands that student voices are more important now than they have ever been and wants to represent students effectively.
Toppen noted that chaos surrounding UM's budget troubles and program cuts may have created an air of pessimism on campus. He wants to help make UM "a place of optimism again" for students who once held UM in high regard. 
The candidates call for ASUM to amplify student voices, not filter them. The pair are focusing on raising awareness of ASUM through making senate proceedings more accessible to the student body, increasing transparency in programs at UM and promoting diversity.
Toppen wants to educate students on the various committees that exist within both the University and ASUM. A large part of that means ensuring committees' meeting minutes and agendas are publicly posted, as well as making clear to students how to get involved with a committee. Toppen wants to ensure the University is being transparent and accessible by asking University committees to post their meeting agendas and minutes as well.
Milton said he wants to place a whiteboard outside the ASUM office with committee meeting times and locations. 
Milton also suggested engaging with students early. The University manages an incoming freshman Facebook group, and Milton wants ASUM to have a presence on it so they can educate students on ASUM and what it does for students. 
The candidates want to build a relationship with Residence Life, an office they see as an untapped resource, and connect with resident assistants to learn more about issues faced by students living on campus. 
"Rather than keeping Residence Life and ASUM  and all these other programs that involve students siloed from each other, you want them to be connected," Milton said.
They also recognize that ASUM represents not only the main campus, but the Bitterroot College and Missoula College's west and river campuses. Toppen said ASUM needs to have a presence there as well, and hopes to have senators tabling at the Missoula College regularly to engage with students and hear their concerns.
"If elected, that's a mandate from the students to speak about the issues. By not speaking up, it is a betrayal to the students," Toppen said.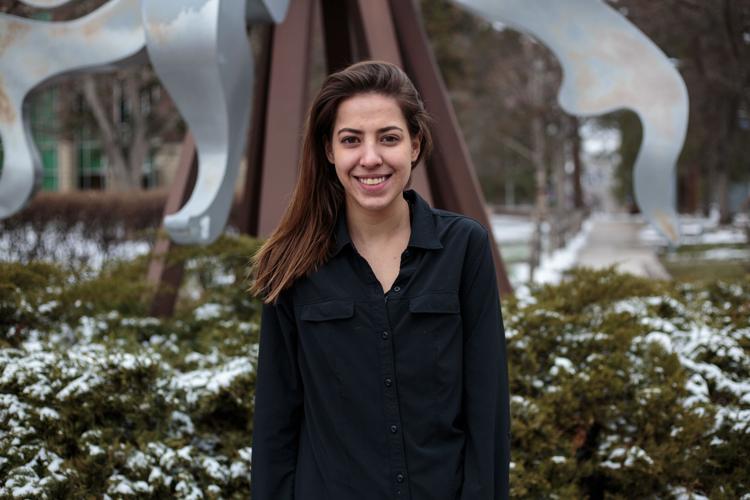 Andria Schafer, business manager
Andria Schafer started her first business at age 10, raising pigs to market on her family's ranch. She said it cost about $150 to raise a pig — rent for the land and non-GMO feed — and it would sell for about $300. 
"I started with one and by the time I was a senior I was raising between 12 and 16 a year," she said. 
Schafer, currently an ASUM senator, sees the business manager position as a middle ground between balancing the books and contributing to meetings. 
"The business manager really does play a role in the senate's functions at large," she said.
Schafer wants to see bylaws revised so only student spokespersons and student group financial officers are allowed to draw money from their accounts. She said currently faculty members are allowed to withdraw funds. 
"I would really like to see student groups take more initiative and really take control of their funds," she said.
Schafer wants informational sessions at the beginning of the year to educate groups on the different types of accounts, travel allocations, the benefits of keeping receipts — more resources allocated — and deadlines involved with being an ASUM recognized organization. The number of sessions would depend on the number of student groups, and individual sessions with groups would be possible, Schafer said. 
"I really want to regain that one-on-one relation with student groups. … [T]hey feel their resources are inaccessible and that there aren't very many [opportunities], when there are many opportunities that ASUM has," she said.
Schafer's experience with budgets — she said she's seen 400 in the last two years — includes being high school treasurer of 4-H and Future Farmers of America, working as an ASUM receptionist and going through ASUM's final budgeting process twice. 
This year's budget recommendations on student groups worked to distribute funds evenly, said Schafer, but current budget forms need to be updated for clarity. 
"We should tell student groups to budget … exactly for what they want and what they need to fulfill their mission. I want them to get what they need and what they want," she said.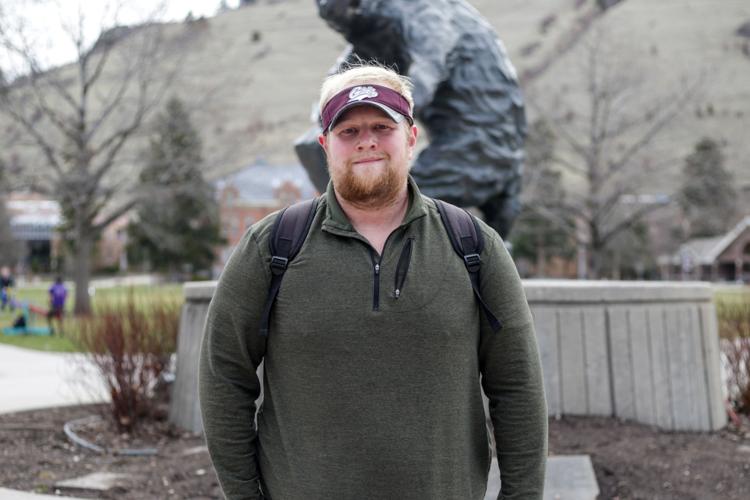 Sonny Capece, business manager
Sonny Capece, a political science major from Tallahassee, Florida, spent a year in Australia where he managed a 98,000-acre ranch. He held a multi-million dollar corporation's checkbook and learned how to manage money. 
While working at the ranch, Capece said he learned a lot about interpersonal communication and having compassion. He said his experience will translate well to working with the student body.
Capece wants to ensure that all students are getting the maximum value out of their ASUM student fee. All undergraduate students taking seven credits or more are required to pay the $73 ASUM fee. 
As business manager, Capece says he would work to ensure students see the benefits of their fee within that same year. He wants to inform student groups about the avenues of potential funding available and equip them with the knowledge to use them.
"The business manager, above anything else, is there for student groups; to make sure they get the help monetarily and bureaucratically as far as filing their papers and filling out proper paperwork for funding," Capece said.
Capece wants to hold quarterly informational sessions that would educate student groups, specifically new ones, on their funding options. Capece said a group's entire funding should not come from final budgeting held once a year in the spring. Other funding options include travel allocation, special allocation and STIP, the state term investment pool. 
"I think it would alleviate a lot of the problems. Then, I think we would get a lot of influx in STIPs at that time allowing [ASUM] to process a lot more at once and get things done," Capece said. 
He also said this could relieve senators' workloads because they are often faced with a lot of redundant questions in their role as student group liaisons. 
Capece said as business manager he would have an open-door policy. He wants people to feel free to come in and ask him anything. 
Capece wants to help student groups accomplish their goals. Sometimes that means looking at alternate ways of funding in order achieve that goal, such as requesting funds from the STIP account rather than in final budget. Capece said his knowledge of ASUM policy will allow him to help student groups shift through the bureaucracy. 
"People have passions they want to chase. I hope that I can help those dreams become reality, within the realm of reality," Capece said.