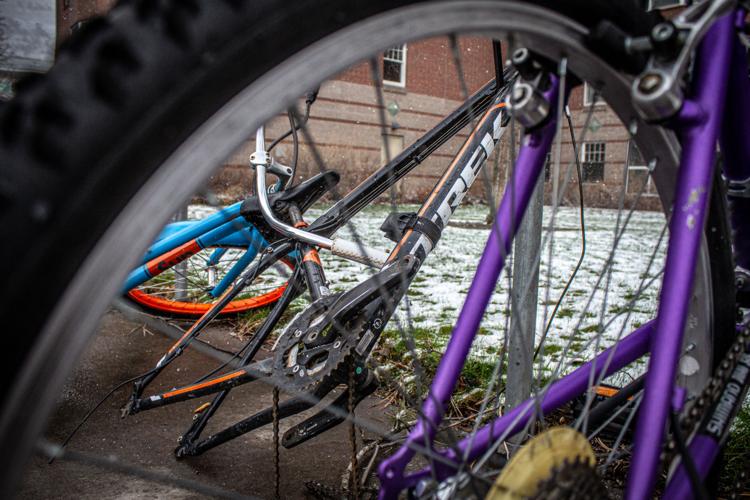 During spring break, the population of students at the University of Montana shrank as most packed their suitcases to head home and finish their courses online. In the weeks that followed, the once crowded campus parking lots, where free spots were scarce, gradually became more empty.
As of Saturday, April 11, parking lot H, which has over a hundred parking spaces, had less than twenty cars parked in it. At nearby Pantzer Hall, a cold wind blew snow on a group of residence hall chairs stacked on the sidewalk. Nearby, a large dumpster held mattresses and wooden dressers from residence hall rooms, filling the container to the brim. With most of the halls now vacant, these items were trashed for renovation and sanitation purposes.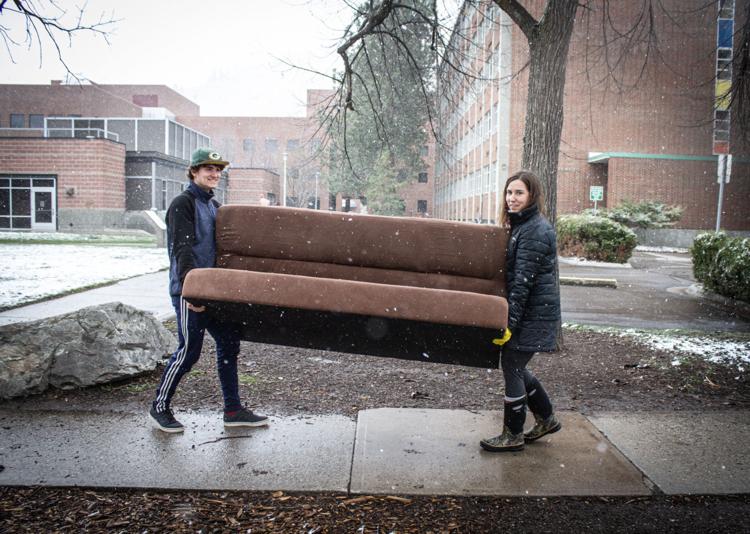 At the far end of parking lot H, freshman Ben Schwaller and his mother carried a couch from his room to load in a van. Schwaller left to go home to Kalispell shortly after in-person classes were canceled, but returned to campus to retrieve some items. Nearby, the frame of a bicycle remained locked to a bike post. Its wheels were gone, leaving the bike chain pooled in a clump on the concrete.
There was no bustle of students in the courtyard that intersects Miller, Duniway and Pantzer halls. No laughter or music could be heard from a dorm room. It was completely empty