Red stone walls reflected bright sunlight against a cloudless blue sky. A procession of vehicles parked underneath the towering monoliths, open trunks exposed troves of Black Diamond carabiners, plastic helmets, Cliff Bars and packaged chalk.
Climbers high-fived one another from camp chairs on the shoulder of the road, gazing up at the sheer wall their companions made their way up.
Students from the University of Montana were among the many who made a pilgrimage to climb in the canyons of Southern Utah during spring break 2019. The red-rock desert and sunny skies presented students plenty of vitamin D after a dark and cloudy Montana winter.
Wall Street, a popular climbing destination on Potash Road outside of Moab, Utah teemed with the spring breakers. The area's climbing ranges from beginner to advanced.
Routes with less steep slopes and defined hand- and footholds rate as 5.4-5.6 classifications, or easier. Advanced climbs offer vertical routes with nub-like crimps as holds and cracks between slabs of redstone to ascend — they rate as 5.9-5.12. Another notable aspect of Wall Street is the environment.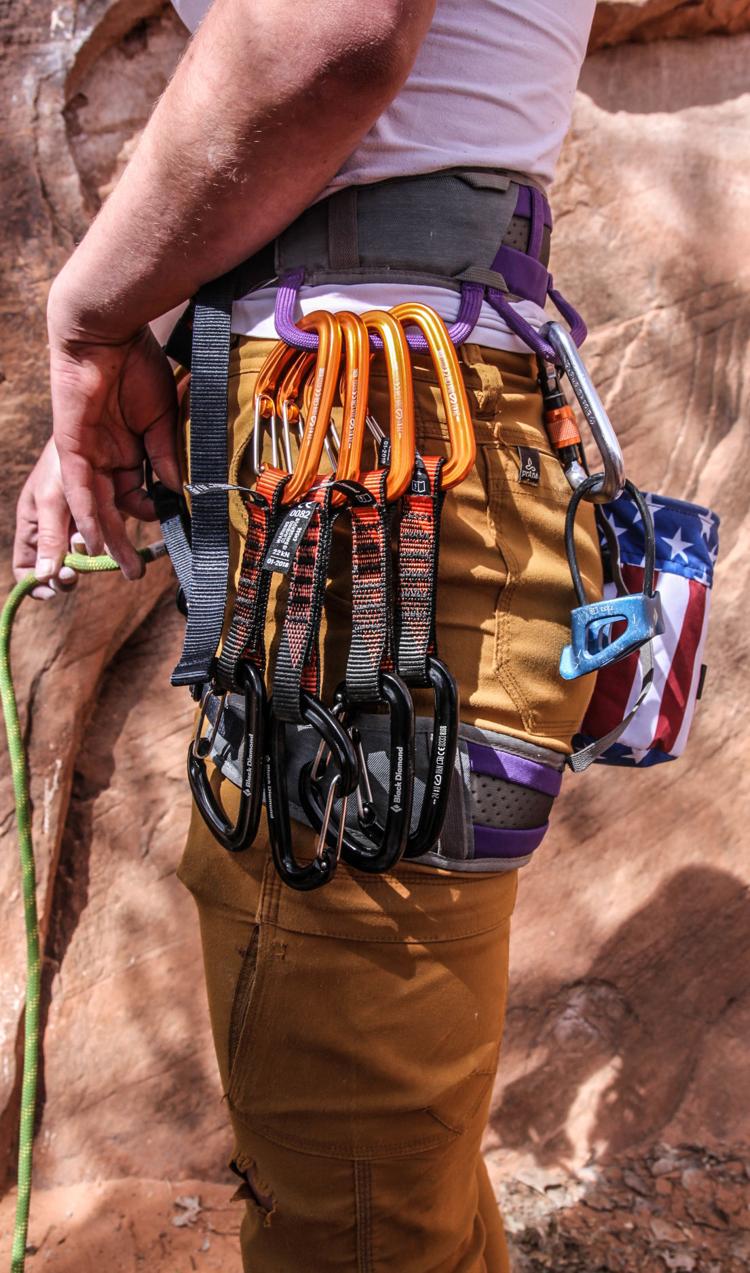 University of Montana students ascended technical routes. UM student Shawna Latter lead climbed "Brown Banana," a 5.9-rated route with slightly less vertical slope. Latter attached quickdraws — carabiners to clip to climbing rope for safety — to all five of the route's bolts, risking falls greater than 10 feet if she missed a bolt.
Students Xavie Sebastia, Kam O'Leary, and University of Colorado freshman Connor Weisburg worked together to complete an strenuous 5.10 route called "Steel Your Face."
O'Leary climbed the first 20 feet of the route, risking falling to the ground without rope support, and successfully clipped the route's first quickdraw. Sebastia followed, battling the wall's practically flat holds and attached quickdraws to the next three bolts. Weisberg attempted to finish the route but lost his footing and fell a near 15 feet from the last bolt. Ultimately, Sebastia finished attaching the final carabiners to the route and made the first full ascent.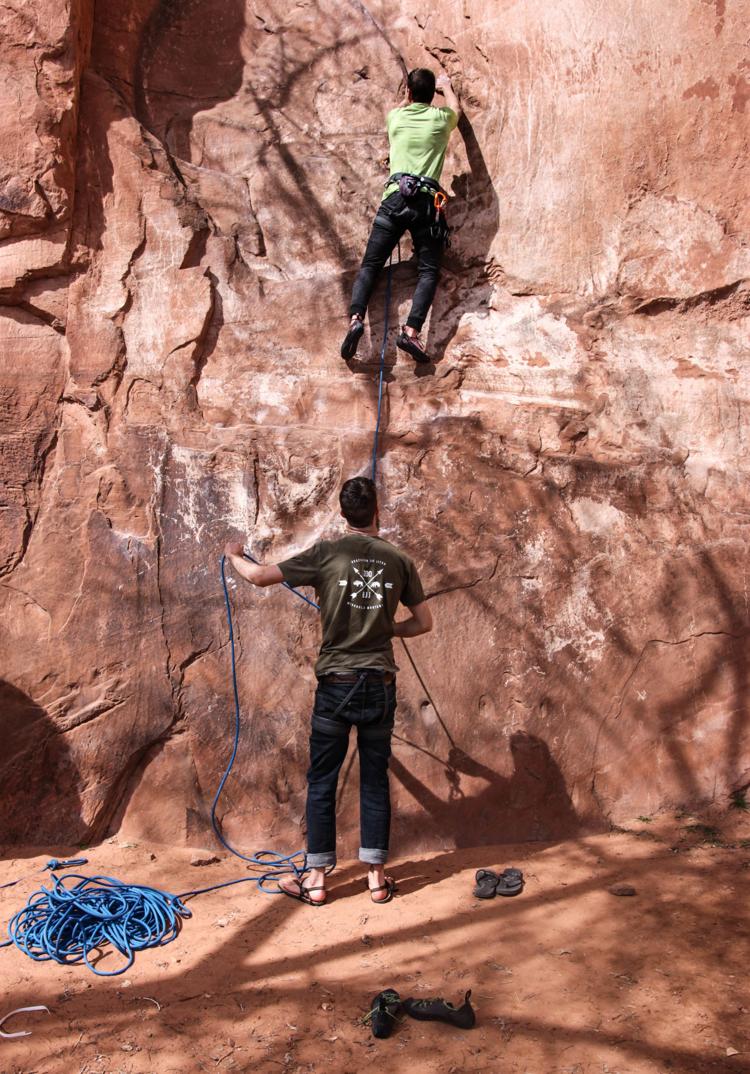 In total, around 20 students from the University scaled the sunlit walls in southern Utah. The consensus? Climbing is challenging yet rewarding. Latter, who had never climbed outdoors prior to the trip, tested her limits on the walls.
"Going over that fear element, trying to keep that out of mind and staying calm when doing something that's a little risky," Latter said about the mental challenge in climbing.