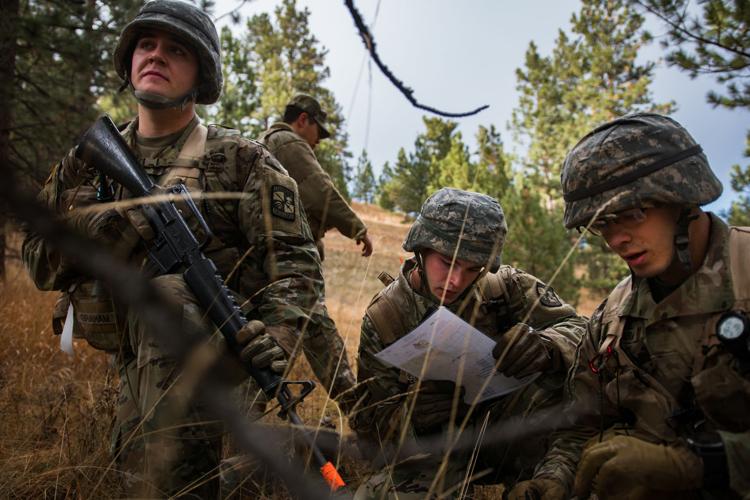 Tiny drops of water flecked the muzzle of Grizzly Battalion Squad leader Hunter Paulson's rubber M-16 as he squirmed in the grass beside a pine tree. Ten meters to the right of him lies Bravo Team leader and University of Montana junior Davis Graham — the two were intensely focused on the combatants just beyond the thicket of trees ahead.
Before Paulson could call out his next orders, a spry Grizzly Battalion senior, acting as an enemy, jumped on top of Graham and shouted "Bang, bang!"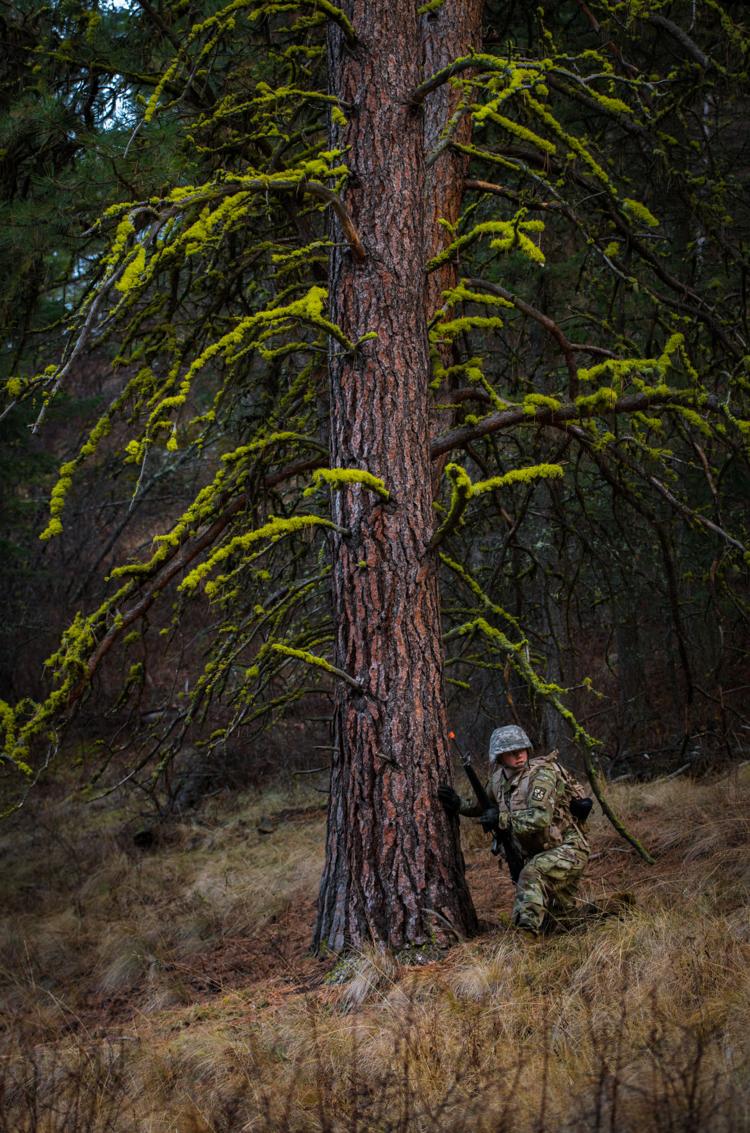 Paulson whipped around, but it was too late. He was caught off guard and killed. The supervisors grading Paulson laughed and took note of the incident. Scenarios like this one play out every Wednesday afternoon for the Grizzly Battalion cadets as part of the ROTC program's Leadership Lab course.
The final lab took place on Nov. 13. Cadets in the program plan and execute mock missions with the help of instructors in the military science program, and the scenarios presented in the missions test cadets' tactical and leadership skills.
"Every ROTC program is going to do the same steps we're doing, but nobody has this," said Maj. Bob Massey, an instructor in the military science program, as he gestured to the Missoula Valley landscape at Blue Mountain. 
"It's just the ideal place to learn how to use the terrain to your advantage."
Massey followed closely behind Paulson during the mission, coaching and offering advice to the Grizzly Battalion squad leader.
Paulson said he has learned a lot about himself and his personal limits during the Leadership Labs.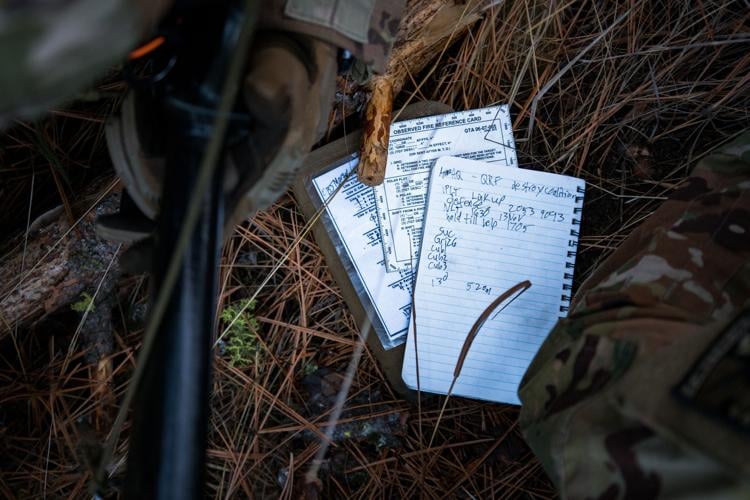 After attacking an enemy outpost, Paulson marched his squad back to rendezvous with the other three squads on Blue Mountain, half a mile across rugged terrain. At their link-up point, the Grizzly Battalion cadets defended themselves against an enemy assault with their rubber weapons and duct tape tennis ball grenades. In lieu of firing any sort of projectile, cadets are encouraged to use their voices as ammunition. The thunderous chorus of cadets shouting "Bang! Bang! Bang!" could be heard for miles.