At the top of a steep and dusty climb up the path along the East Fork Lolo Creek Road, the Lolo Pass Montana Highline Gathering has set six lines. Anchored to rocks and trees, they sway in the breeze, awaiting adventurers from Montana, Oregon, Arizona and other states who made the Labor Day weekend trek. 
Highlining is a form of slacklining performed hundreds of feet above the ground from cliff to cliff. 
Once tied-in using a figure-eight knot for safety, highliners pull themselves out onto the line and away from the cliffs, considered the "no-fall zone". Once they're out, they unclip the carabiner and stand up and walk. Of course, it's not that easy.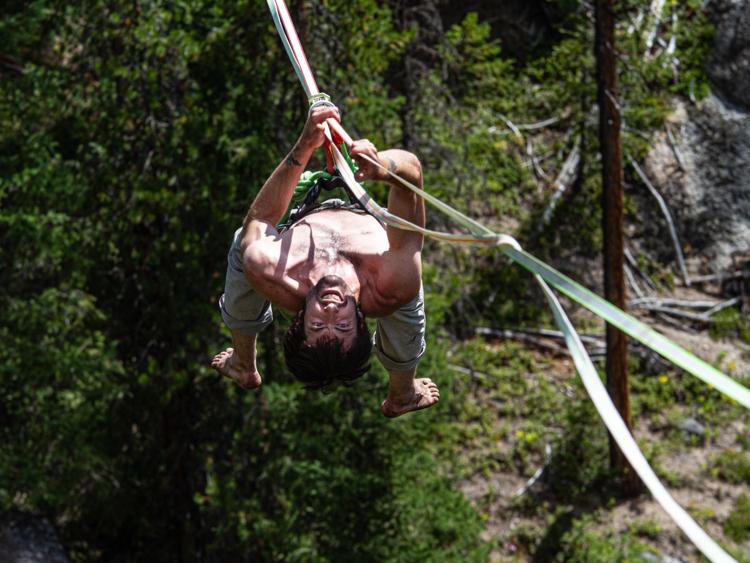 It takes balance, strength, and getting over the fear of being completely exposed.
The six highlines set for The Gathering were 60, 120, 210, 285, 400, and 800 feet long. Griffen Gilbert, a local highliner, organized the event over Facebook. He came out on Thursday to start setting up the highlines.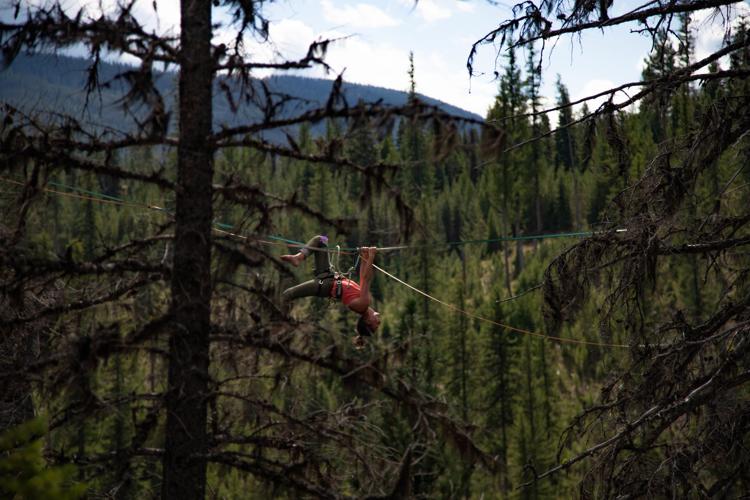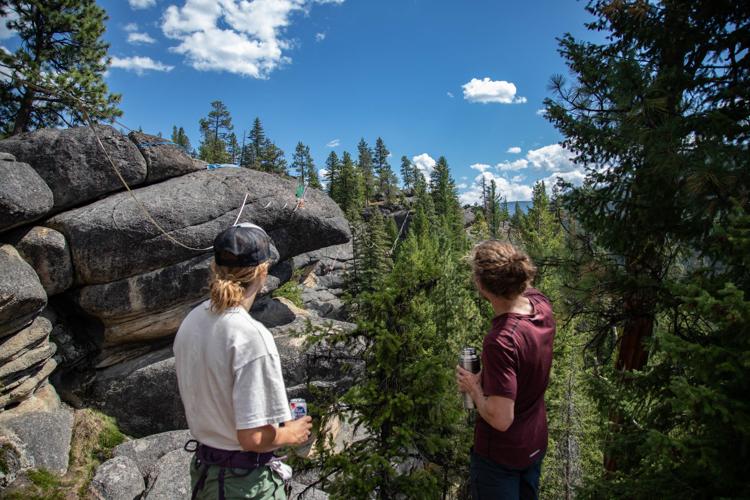 Mitch Reynolds, an experienced slackliner and University of Montana student, came out to tackle the 120-foot highline. 
People of all skill levels were encouraged to give the lines a go. They checked each other's knots and safety equipment, shared high-fives, and gazed out over the treelines and peaks of the Bitterroot Mountains, appreciating the hard work, talent, and athleticism that goes into highlining.