Drive the scenic US-93 highway south from Missoula into the Bitterroot Valley. Placed below the forested Bitterroot Mountain Range lies a rustic, dust-ridden rodeo arena. Twenty-five minutes from campus, eight members of UM's rodeo team practice.
The drive, the scenery, the team, it's all new to one cowgirl amidst her first season with UM rodeo.
Ashtyn Carlson is new to the team this year. She is a junior transfer student from the College of Southern Idaho where she competed in collegiate rodeo for the past two years.
Carlson started riding horses when she was two and later started rodeo as a freshman in high school. However, she said the biggest accomplishment of her rodeo career didn't come until the end of her most recent collegiate season.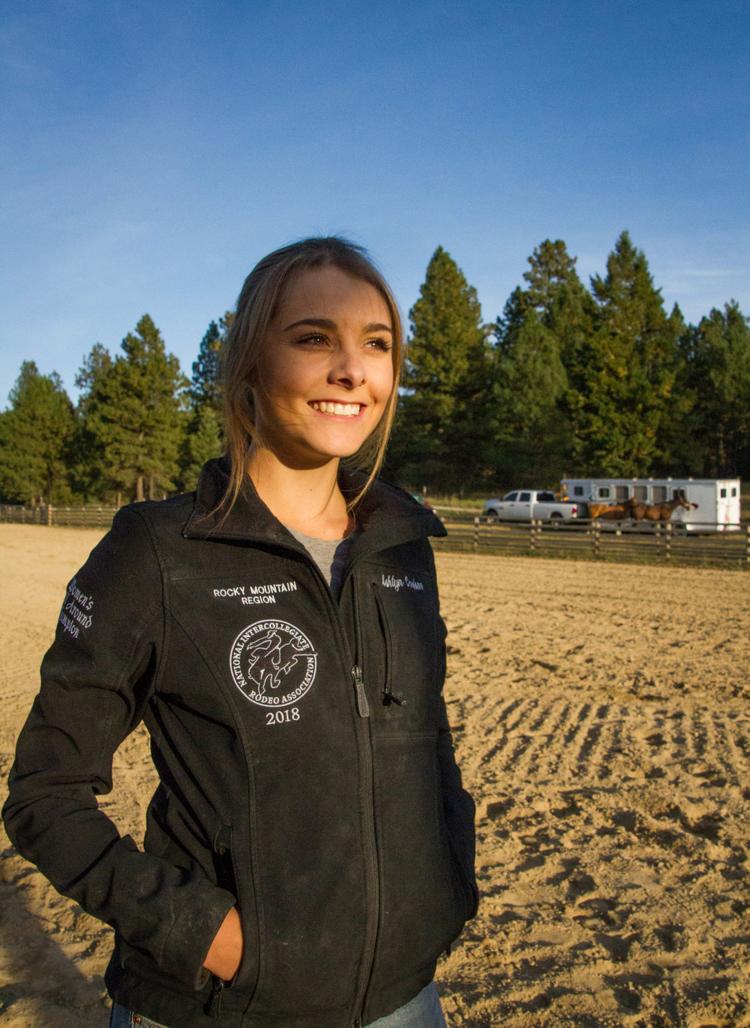 Some of her most notable accomplishments include competing on the professional level, two arena records in Colorado and Utah for barrel racing, and making it to the College National Finals Rodeo (CNFR) both her freshman and sophomore years in goat tying and barrel racing.
This season, Carlson has set her sights on repeating as national champion in barrel racing along with improving in both goat tying and breakaway roping in order to compete for the All-Around Championship.
"I really want to keep my national title this year." Carlson said, "That would be really cool to be a two peat national champ."
She made the move to Missoula to do just that, and Kory Mytty, UM rodeo's head coach, plans to help her succeed.
Mytty was one of the main reasons she moved to Missoula to join the team and she described him as super supportive. According to Mytty, he first heard of Carlson at the CNFR two years ago, her freshman year, and has been trying to recruit her ever since.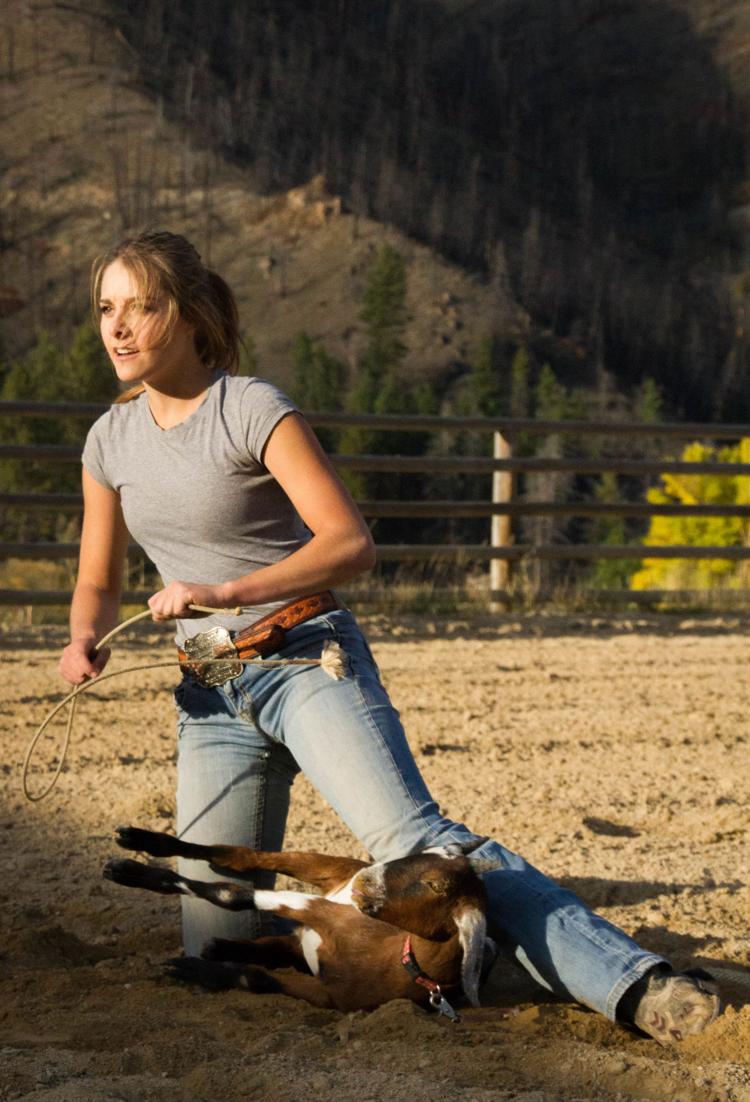 At last year's college finals, Mytty said he had a chance to speak with her and ask her if she would like to come to Montana. He explained that he believes she can make it to the finals in all three of her events and plans to help her do so by keeping her attitude good and her confidence high.
Carlson loves Missoula because of the friendly and welcoming community and scenery that reminds her of her home in Colorado. The hardest experience she had after deciding to move to Missoula was the 16-hour drive. She explained she had to stop to feed, water, and rest her three horses which made the drive that much longer.
Mytty believes that she will help the team achieve some of their own goals as well. Anytime you add a top-notch athlete, you make good athletes better, and by adding Carlson, the team is getting better, he said.
"Iron sharpens iron," Mytty said.
One goal for both the women's and men's teams is to make it to the CNFR. The women's team sits at No. two in the Big Sky region currently, and only the top two teams in the region in both women's and men's rodeo advance to the finals.
One of Carlson's teammates, senior Meagan Harris, first watched her compete at the CNFR before they were teammates. "I thought it was awesome when I heard she was coming," Harris said.
According to Harris, the team has improved with practice because they have developed a friendship on and off the team. However, this season she is looking forward to the CNFR and has a pretty good feeling that she is going to make it again. She isn't getting ahead of herself trying to accomplish such a large task at the moment
"Everything is one step at a time, it's one rodeo at a time," Harris said.
The UM rodeo team will be hosting the Cowboy Ball on Oct. 12 at the Arena in Lolo.