On a cold morning in early January, Leeland Gentry, a UM sophomore, drove out from Missoula with a couple other members of UM's Whitewater Kayaking Club. They headed out West toward Tarkio and stopped at a spot with river access to change clothes in near-zero temperatures, putting on thick layers of wetsuits and booties. Joking and sipping champagne, they unloaded their boats and marched down toward the river. They settled their kayaks on an exposed rock on the bank of Clark Fork. Once loaded into their boats, they paddled off the rock and splashed into the water. It was 15 degrees and snowing. The river was running high but would freeze over just a few days later. Gentry and the other students bobbed and rolled in the current before paddling down the freezing river.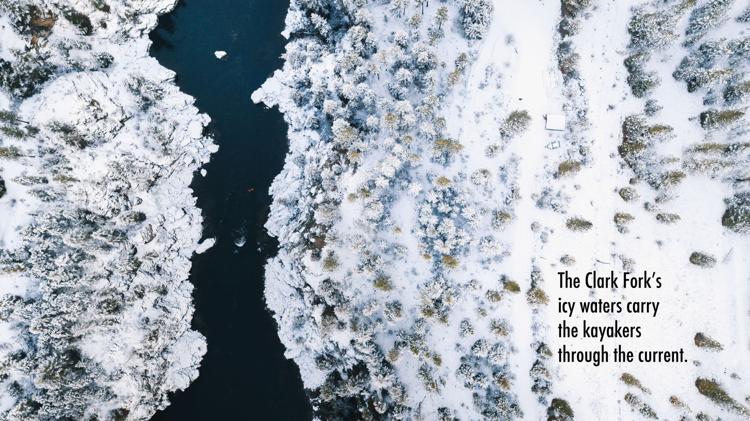 Montana winters are always harsh; many UM students spend the long snowy months dreaming of warmer climates. But skiers, snowshoers and ice fishers on campus use the chance to pursue sports and activities they can enjoy in the cold. Most would never consider climbing into a kayak paddling out into the current, but that doesn't stop Gentry and other members of the Whitewater Club doing it in anyway.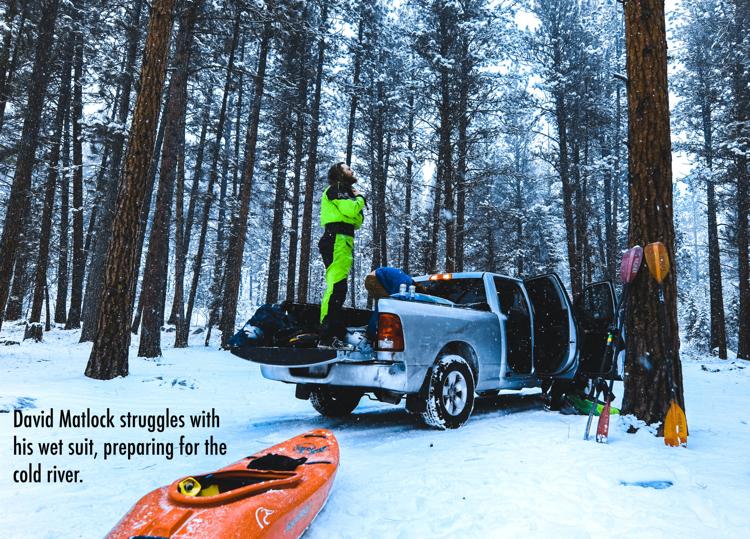 "I kayak in the winter for same reason that anybody would go skiing when it was 20 below," Samuel Tillinghast, president of the Whitewater Club, said. It's cold, but in the end "you're still just kayaking and having fun on the water."
In such potentially dangerous conditions, safety is always a priority. "You may be alone in your boat, but you depend on those other teammates. For your safety, or more importantly, depend on them to rally with you, because they share that same love, too," Gentry said.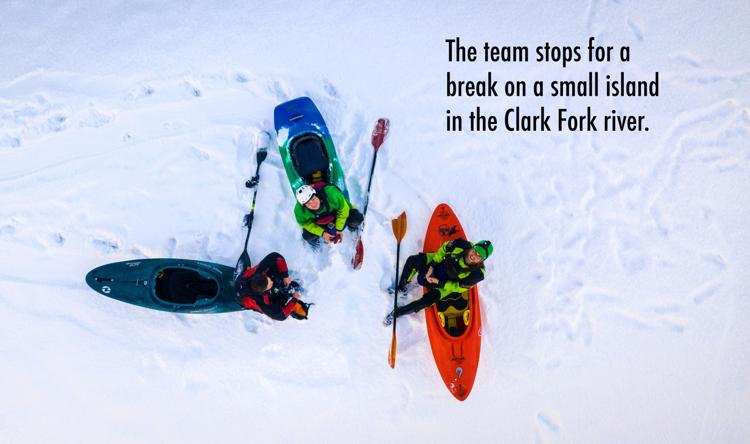 Gentry, Tillinghast, and the other members of the Whitewater Club host open training sessions at the Currents Aquatic center every Tuesday night from 8 to 10 p.m. The members bring their own kayaks and gear and teach newcomers how to paddle, roll and get comfortable in the boats. But convincing people to learn in the controlled, warm environment of the pool is much easier than convincing them to take their kayaks out on a slowly freezing river. "It sounds really cold, but once you're out on the water paddling, it's really no different than any other day on the river," Tillinghast said.
"It can be hard to find people to paddle with in the winter," Gentry said. Going on a long drive out of town to kayak inevitably leads to feeling wet, cold, and even a little scared. "When it's all said and done, and everyone's out of the water safely," Gentry added, "there's nothing in the world that can tip you over."