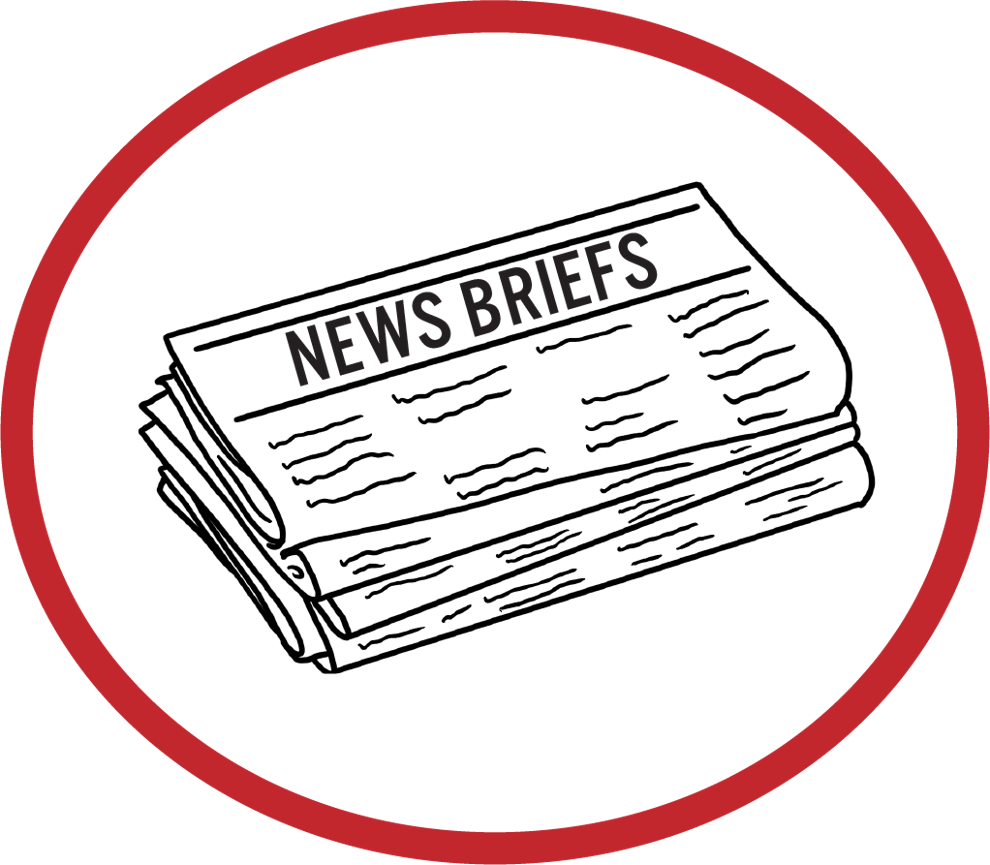 Students protest anti-trans bill at Capitol
Students went to Helena to protest House Bill 112, "Save Women's Sports Act," which would ban transgender athletes from participating in the school sports team that matches their gender identity, on Monday. Several people held signs asking Gov. Greg Gianforte to veto the bill. 
Rachel Gordon, a UM junior studying gender and sexuality studies, public and community health and women, was one of six speakers at the protest. She said about 50 people showed up to support them. 
"We spoke about how HB 112 is not an effort to protect women's sports, but is explicitly transphobic and pushing an agenda that is inherently marginalizing to human rights," Gordon wrote in a statement. 
She said that for the Legislature to deny trans children the teamwork experiences of sports that their cis peers get is to admit their inherent transphobia.
The bill has already passed the third reading in both the Senate and House. The Senate passed it in a hearing on Tuesday to discuss an amendment to the bill, according to NBC Montana reporter Emma Wulfhorst's Twitter. 
Food Pantry plans to address need insecurities
The 2020 #RealCollege survey results are in, and UM's numbers are a bit concerning, according to a UM Food Pantry email. 
The survey looks at food and housing insecurity among college students across the country. Food insecurity is the uncertain availability of food that is nutritious and safe and housing insecurity can include not being able to pay rent or utility bills or the need to move often, according to the Hope Center.
Out of nearly 200,000 student responses, the survey found that 58% of respondents experienced at least one need-based insecurity; 34% had been food insecure within the last month, 48% experienced housing insecurity within the past year, and 14% had been homeless within the last year. 
UM results were slightly higher than the national averages. At UM, 63% of students experienced at least one form of need-based insecurity; 32% experienced food insecurity in the last month, 50% experienced housing insecurity in the last year, and 23% experienced homelessness in the past year. 
The food pantry also found that half of UM students experiencing need didn't use campus support because they didn't know how. The pantry has been partnering with other organizations to increase their capacity and plans to offer more support with housing and with navigating resources. 
"There are unfortunately a lot of negative stereotypes about college students, but the reality is that students are people first, and it's as tough as it's ever been to be a college student right now," the UM Food Pantry's email stated. 
The end of Election Day registration in Montana
Gov. Greg Gianforte signed House Bill 176, which ends same day voter registration on Election Day, into law on Monday. Now voter registration will end at noon the day before an election. Same-day registration will only stay open for military and overseas electors. 
"We are blessed with the privilege of voting, but we also must accept responsibility for that privilege," Rep. Sharon Greef, one of the bill's sponsors, said in her introduction of HB 176. "Elections don't pop up out of the blue and surprise us." 
Greef cited worries of voter fraud as a reason to change this, though there is no evidence to support her concerns in Montana. 
"This bill is the first in a long line of voter suppression bills this session, and with certainty will disenfranchise Indigenous people, younger voters, and older voters, among others," the ACLU of Montana said in a Facebook post about HB 176. 
COVID-19 update in Missoula 
The Univeristy held a second-dose vaccine clinic for those who received their first vaccines at the clinics in early April and the county has continued with walk-up clinics in the former Lucky's Market at the Southgate Mall. There are two more clinics this week on Thursday and Friday. The FDA halted the Johnson & Johnson vaccine administration after six women in the U.S. developed blood clots. 
Missoula County's COVID-19 vaccine dashboard updates weekly on Mondays, while the state's COVID-19 dashboard updates daily.
As of Monday, Missoula County:
Administered more than 92,000 doses of the COVID-19 vaccine, around 9,000 more than last week.
Completed nearly 40,000 second doses, the final step to immunity — roughly 7,000 more than last year.
Had 87 active cases of COVID-19, 43 fewer than last week.
As of Tuesday, Montana:
Administered nearly 650,000 doses, around 50,000 more than last week.
Completed just more than 280,000 second doses, roughly 30,000 more than last week. 
Had 1,025 active cases, 20 more than last week.