Four religious panelists discussed the importance of faith based communities coming together to fight climate change during a presentation on Monday night.
"Through the lens of faith we can transcend the sectarian divisions that we have experienced so often in our attempts of dialogue," Catholic Priest Joseph Carver said during his presentation. 
Faith and Climate Action Montana, a coalition of faith leaders and environmental groups, organized the UC theater event attended by 100 students and community members, of which Carver was a panelist. 
Carver acknowledged that climate change hasn't been a popular topic among Catholic communities, mostly because of a perceived clash between science and the Bible. This is changing, however, due to the rising popularity of Pope Francis. Previous Pope John Paul and Benedict spoke of climate change's importance, but lacked the popularity to be heard. Now it is a topic of conversation, Carver said.
Carver paraphrased and discussed the Pope's climate change encyclical, a letter sent to all Roman Catholic bishops. The letter illustrated societies' obsession with technology, endless consumption habits and what the Pope calls "the comidification of the world."
"This is not addressed to Catholics. It is addressed to the world community," Carver said of the letter.
Carver said Pope Francis calls out human's anthropocentric view of the world and enforces the idea that humans are one small part of the cosmos, which is seeing the effect of climate change.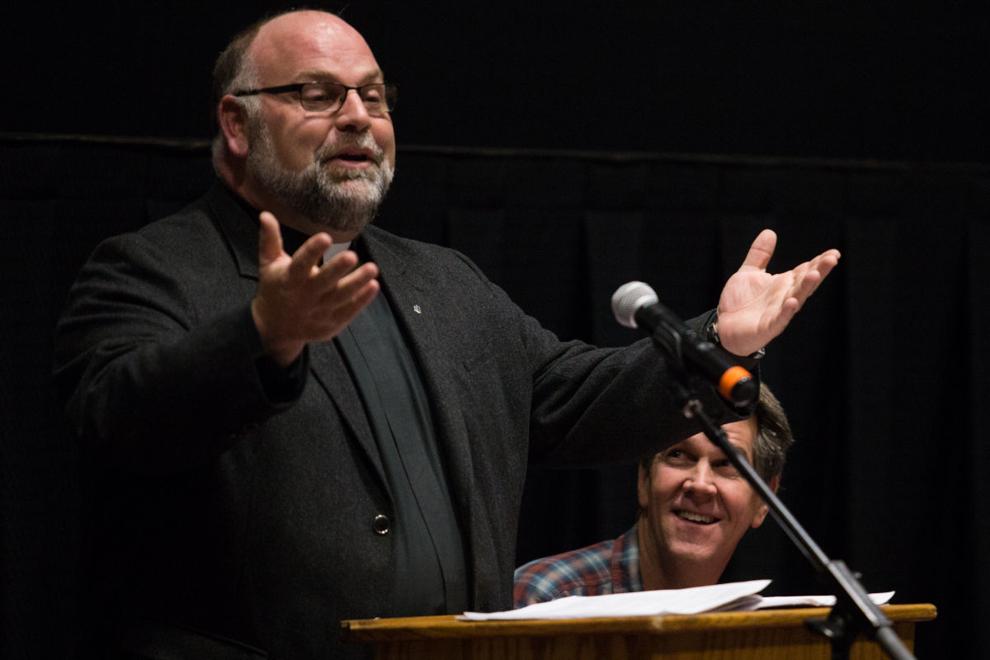 In order to remedy climate change, everyone needs to take action, environmental studies professor Dan Spencer said. 
"One of the things so profound of the Pope's encyclical is that it starts with science," Spencer, a member of the Protestant church, said.
The Pope is not alone in his beliefs. Climate change has long been on the dockets of most world religions, according to Spencer. He cited Buddhist, Islamic and Jewish doctrines on global warming.
Evangelists are the most outspoken religion against climate change, and they get plenty of media attention, Spencer said. He said he encourages creating climate change dialogue with people who are open to listening, not those who already hold a firm position.
He ran into a similar situation when coming out as gay in the 1980s. He was frustrated with some people in church not listening to his story. So he tried a different tactic and got much further, only talking with people open to different points of view. He can't believe gay marriage is legal today, a change ushered in after some faith-based people got behind the idea.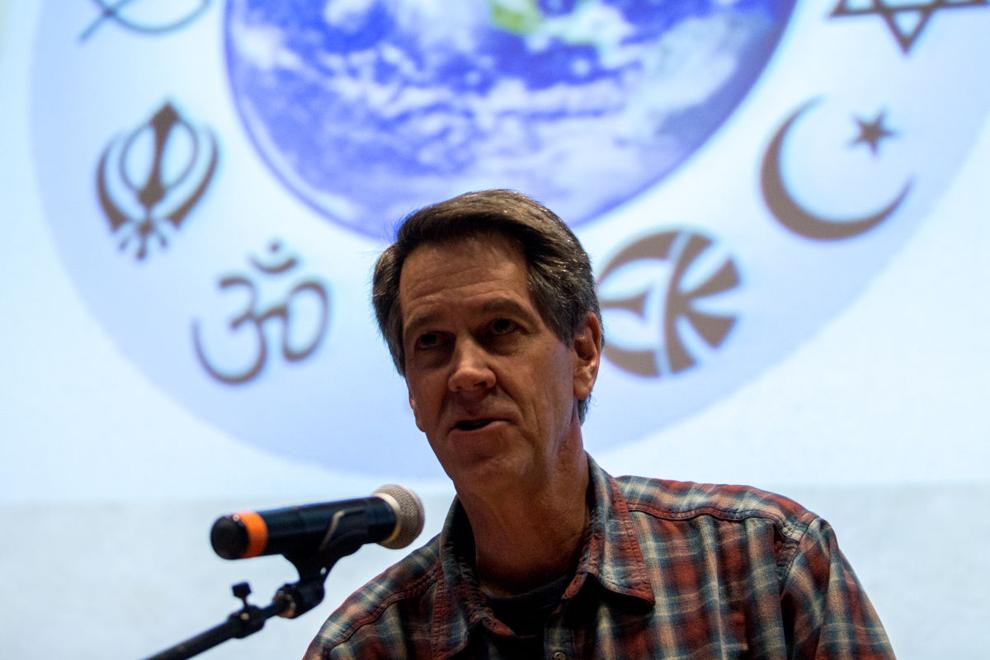 Similar changes can happen with climate change. With slow, steady work and creation of dialogues, humans can take action against climate change, Spencer said.
Other speakers included environmental professor Len Broberg and Climate Smart Missoula's Caroline Lauer. Broberg talked about the upcoming UN climate change panel in Paris, of which he will be in attendance. Lauer spoke about how people can engage locally to combat climate change.
Event coordinator and environmental studies grad student Abby Huseth will also attend the UN Paris event starting in November. She purposefully scheduled this faith and climate panel beforehand, so local dialog could take place before the global event.
"More people are seeing the effects of climate change in their own communities," Huseth said.