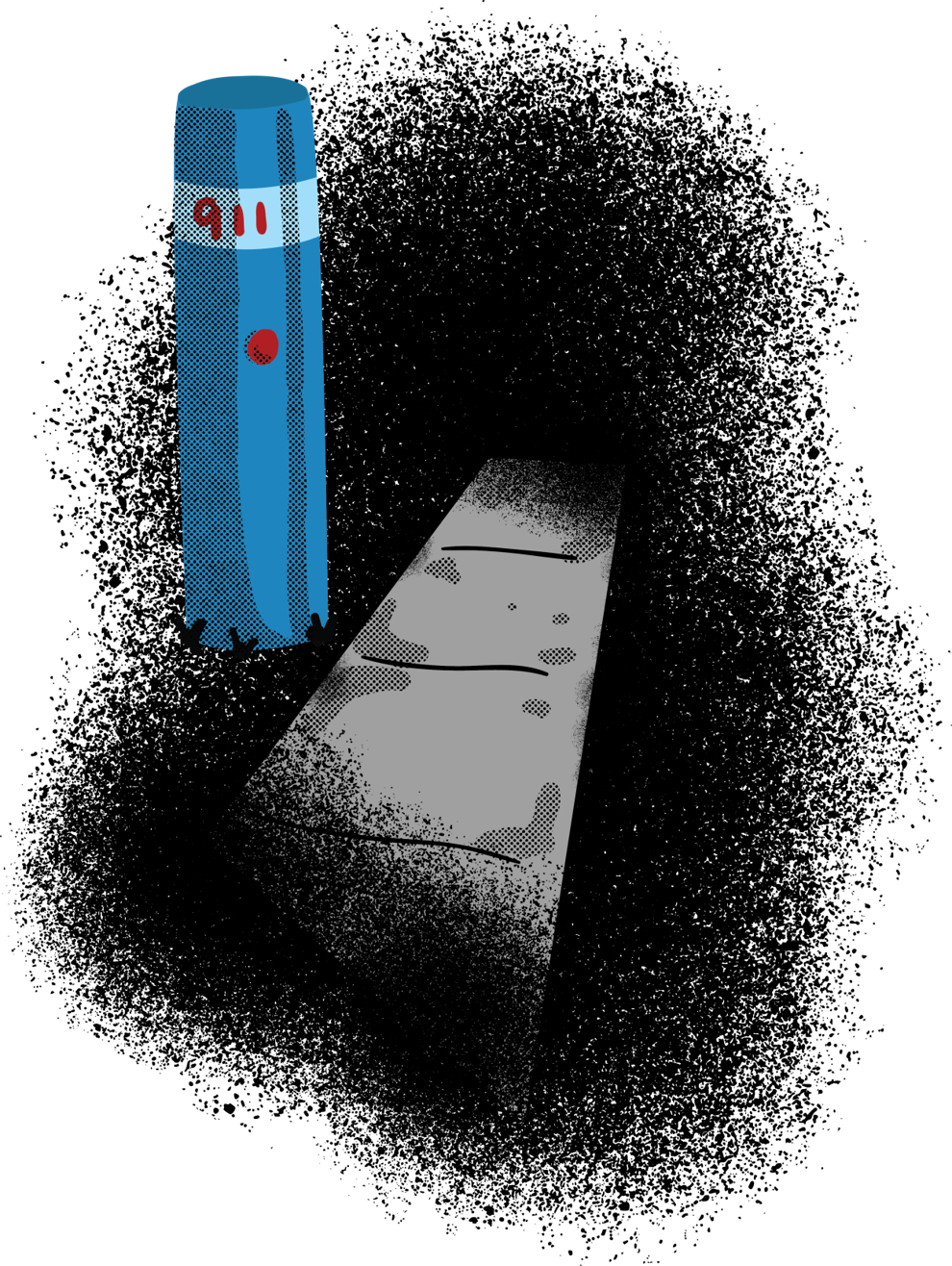 The Associated Students of the University of Montana unanimously passed a resolution Sept. 29 encouraging UM to build more emergency stations on campus, better maintain them and install security cameras.
Senate Bill 16, which passed 23-0, urged the University to add an additional safety station or emergency telephones to the south end of Washington-Grizzly Stadium and add cameras to the existing 17 stations, which connect students with a dispatcher from the University of Montana Police Department during an emergency. 
Elizabeth Bowles, who authored the resolution, said she felt they needed improvement after doing research such as testing some of the stations. 
"I was just like, 'Yeah, all signs are pointing toward the fact that if we're going to have these on campus we need to be more strategic about it and put some more effort into maintaining them,'" she said. 
Bowles said the station she tested by Knowles Hall did not work, which led to the portion of the resolution demanding "stations on campus are maintained in response to complaints of deficiencies."
Chris Croft, UMPD's lieutenant of operations, said he would need to do additional research to determine if UMPD is aware of the station's malfunction and if it's been fixed. He said officers sometimes check the stations, but normally Griz Walk employees are in charge of checking them. Griz Walk is a student-run team that escorts students around campus and the wider University District between dusk and dawn. 
He said the internal practice was tracked informally, but UMPD will start documenting it in a formal manner. 
Bowles said the resolution's primary focus is to add a station south of Washington-Grizzly Stadium, saying the one northwest of the stadium is sometimes fenced in during events. She said the football stadium is a place where people are intoxicated and can be targeted for crimes. 
SB 16 also advocates for additional stations to be placed "where there are higher crime reports, high traffic and dense population areas of campus."
Bowles said one potential location is between the Mansfield Library and the Oval. Jorgie Hawthorne, one of the senators who approved the resolution, said she could see an additional station between Craig and Elrod Halls and the Health Sciences Building, where there is a large parking lot away from most of campus. 
Hawthorne said she supported the resolution because she experienced walking across campus at night last year while living on campus. She said parents consistently ask about student safety. 
"The first questions parents always ask are food, housing and safety and being able to say, 'Hey we're actually taking all of these new steps so that your child will be safe,' is just an extra reassurance on the parent," Hawthorne said. 
She said even if the stations do not get used much, it is worth the expense so if a student needs a station they have one nearby. 
Croft said UMPD mostly agrees with the resolution and wants to provide individuals on campus with more ways to get help, but he said another station by the stadium might be               unnecessary. He said several officers are present for major events at the stadium and reaching out to them for help is likely quicker than locating a safety station. 
"Outside of those large events where you have a lot of security present, such as the middle of the night on a Wednesday, I can see where they're coming from in regards to the resolution," Croft said. 
He said the emergency telephones have been pressed 76 times since January 2018, and many times officers are met with no reply. Croft said each time a station's button is pressed it connects the caller with dispatch and simultaneously sends an officer to the location. 
The resolution urges for updates to the stations like adding surveillance cameras to identify people and for when an officer responds to a station and no one is there. 
Croft said the main obstacle to changes proposed in the resolution is finding money for them. However, there is already a million-dollar project underway to address campus lighting.   
Brian Kerns, the project engineer with UM's building operations, began leading a monthly University stakeholder group focused on improving campus lighting in October 2019. Kerns said the group developed a $1.6 million project to improve lighting on campus. 
The project includes adding over 200 light posts, roughly a third of which will be outfitted for surveillance cameras that can be installed later, Kerns stated in an email to the Kaimin. He said even though the plan does not include outfitting emergency stations for surveillance cameras, each station should be in view of at least one light post with a camera. 
Dave Kuntz, UM's director of strategic communications, said the University could look at changes proposed in the resolution for next year's budget since the current year's budget is "already in motion." He said the University often seeks state or federal funding for projects to improve campus. 
"We leave no stone unturned when trying to find resources to improve our campus, and this is certainly consistent with that," he said. 
Bowles said she will keep asking about the emergency stations and promoting the changes proposed in the resolution. 
"I think students don't realize sometimes how big their voice can be if they just take the extra steps to push for things," she said. 
The number for Griz Walk is (406)-243-2777 and UMPD can be reached at (406) 243-4000 in case of an emergency.