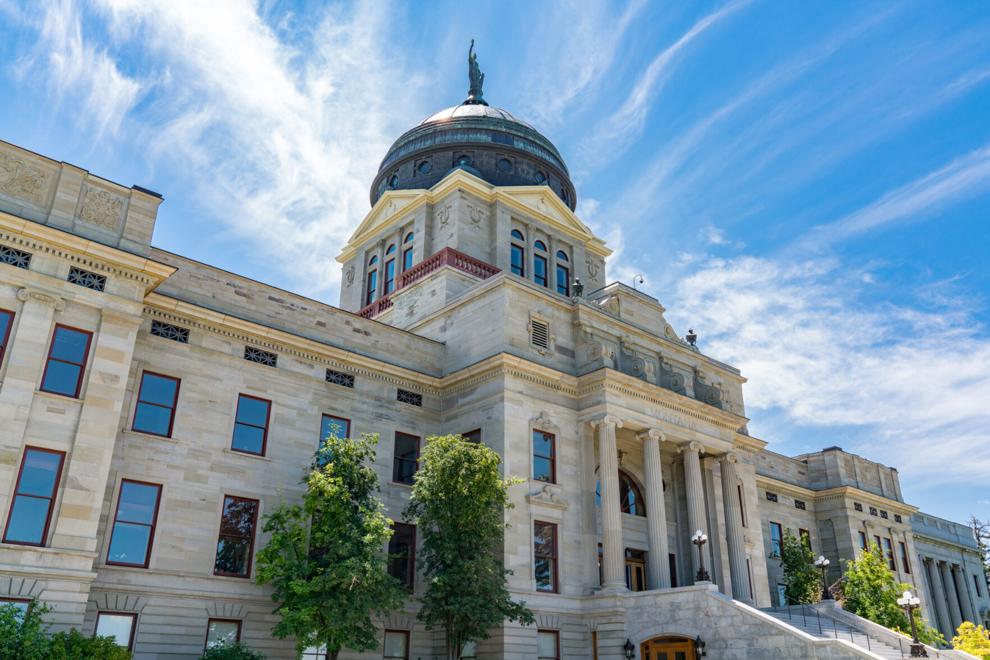 A representative from the Associated Students of the University of Montana stood before the Montana House Judiciary Committee on Jan. 18 and gave testimony in opposition of House Bill 112.
HB 112, also called the "Save Women's Sports Act," would bar transgender girls and young women from women's sports teams at the K-12 and collegiate levels.
Jack Rinck, an ASUM lobbyist, is a recent UM graduate and working in Helena on Montana's 67th legislative session for ASUM. He opposed the bill on behalf of UM's student government, citing previous National Collegiate Athletic Association, or NCAA, policies and the potential economic deficits the Missoula community would face.
"In my testimony, I reference two past pieces of legislation," Rinck said. "One in North Carolina and one in Idaho."
In North Carolina, the state legislature passed a bill in 2016, which limited bathroom accessibility to sex assigned at birth. As a result, the NCAA banned all championship events from the state until the law was overturned.
Idaho passed a bill in 2020 called "The Fairness in Women's Sports Act" which is strikingly similar to the Montana house bill now. The NCAA threatened to bar Boise from the privilege of hosting the regional rounds for the Division I men's basketball tournament during March Madness.   
Rinck told the committee that the NCAA has historically demonstrated they won't favor states that pass discriminatory legislation regarding trans athletes. In addition, he said the organization already has explicit policy in place regarding trans athletes.
"The effects of potentially passing this law could be preventing UM and [Montana State University] from hosting any sort of FCS football playoff games," Rinck said. "It could hinder the ability of any college in the state to host any sort of conference championships across all sports, both men's and women's."
He added that collegiate sporting events are big sources of revenue for not only the University, but also the surrounding Missoula businesses that accommodate visiting fans.
Rinck joined ASUM because of his passion for student engagement, political engagement, and public service. He says this hearing emphasized his respect for democracy and civility in politics.
Maggie Bornstein, ASUM Student Political Action Director, echoes Rinck's beliefs and facilitates student engagement for the legislative session.
Bornstein said, when choosing which bills to take a stance on, UM's student government refers to its legislative priorities. HB 112 affects the first priority, which is to protect funding for the Montana University System. It also overlaps with the fourth priority, which contains discrimination protections.
In addition, ASUM looks at issues it knows to be important to students in the past and what areas they felt would be most impactful to students.
"With this bill in particular, we saw that it would take college athletics hostage and campus hostage essentially through not being compliant with Title IX [nor] the NCAA," Bornstein said.
On Monday the House passed both HB 112 and its sister bill HB 113, which bars medical providers from distributing medical care for gender dysphoria to minors. The bills will move through the Senate next. On Tuesday HB 113 was killed in the House after five legislators changed their votes in the third round of reading.
"I think there are a number of organizations that will likewise also turn out in opposition just because this bill is discriminatory and it has no place, I think, on our campus," Bornstein said. "We don't want to be implicated by any discriminatory legislation."