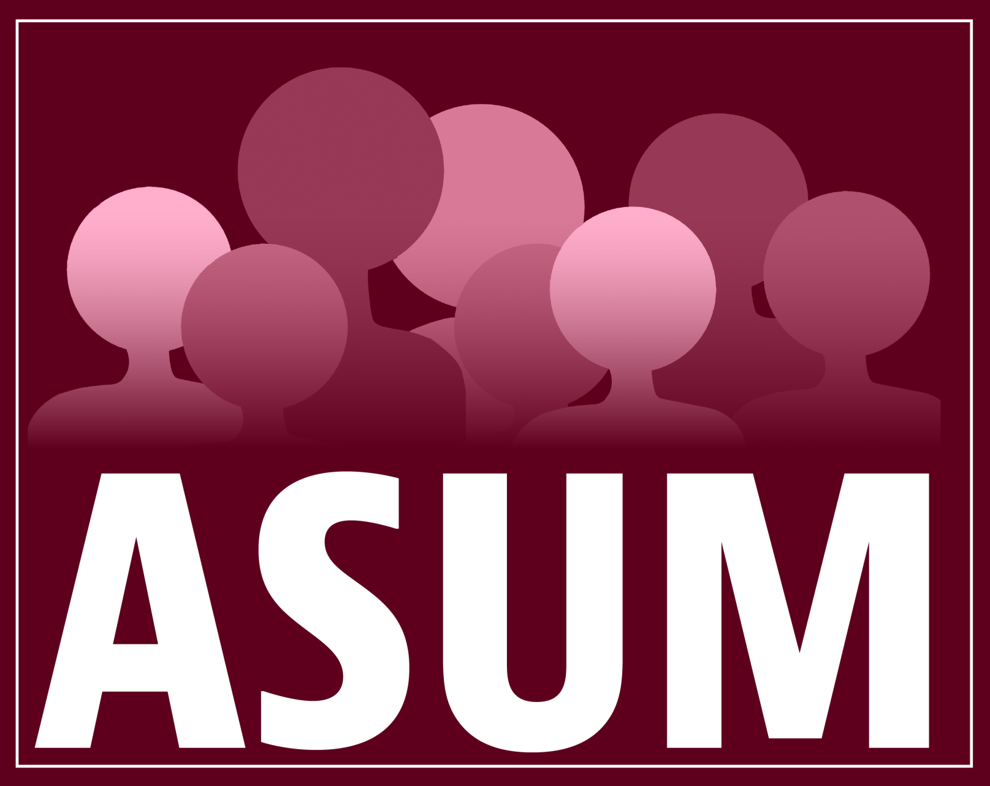 The Associated Students of the University of Montana established an anti-racism audit of ASUM and recommended departments introduce content warnings in classrooms through two resolutions at its April 6 meeting.
Freshman Sen. Erin Heaton authored Senate Bill 100, which approved an audit of the senate to examine the racial makeup of the organization and the efficacy of current Diversity, Equity and Inclusion policies. The bill also allocated a $5,000 down payment to a third-party consulting group to conduct the review.
Heaton first considered writing the resolution while taking UM's "Dismantling Racism" course, taught by UM Director of African-American Studies Tobin Shearer. Shearer also operates Widerstand Consulting, the anti-racism nonprofit conducting the ASUM audit, but is not himself a part of the fall semester investigation due to his personal connection to UM. Shearer also gave ASUM a $5,000 discount on the audit, which will be $10,000 in total.
Heaton said she initially drafted a resolution with sophomore Sen. Max Shaver to create a working group within the senate for the review, but backlash from students on ASUM's handling of condemning Clayton Looney compelled her to seek a more comprehensive, and independent alternative. 
ASUM passed a resolution calling for the resignation of Management Information Systems professor Clayton Looney at the end of February because of his private racist text messages exposed online in 2021. The senate passed a resolution condemning Looney, but its first version was nullified because of a legal technicality. Looney is currently on a leave of absence for the rest of the semester.
"What really lit the flame and made me take charge to do this now was all the public commenters about Clayton Looney, especially when they expressed that ASUM had made a very big mistake," Heaton said. "That's when it really clicked that this is a prime example of my organization being unintentionally racist and having unintentionally racist policies, and I knew the audit was a good way it could be addressed."
Heaton sent the draft to Sen. O'Shay Birdinground, chair of the DEI committee and the only BIPOC senator, before proposing it to the senate. Birdinground endorses the audit. He viewed it as a first step for structural change in the senate.
"I fully support this anti-racism audit and commend Senator Heaton for her work on making ASUM an anti-racist organization," Birdinground said. "The first step is to acknowledge that something is wrong and that it needs to change. SB 100 does just that and is actively working to change ASUM to be more equitable."
Birdinground and Heaton are running for reelection as senators in the April 28 election. Heaton said she does not want to lead ASUM's actions that result from the investigation.
"If I were reelected I wouldn't necessarily head the charge to follow through on the action the audit recommends, but I would try to help," Heaton said. "I would like to give BIPOC senators that have the emotional capacity and energy to lead with their lived experiences."
ASUM passed another bill with potential implications for the expansion of campus Diversity, Equity and Inclusion work.
Senate Bill 101, authored by senators Amelia Hawes and Madison McKenzie, encourages UM deans to provide content warnings for classes with possibly traumatic subjects. The bill also created a working group within the senate to develop guidelines on the content warnings. 
ASUM President Noah Durnell said at the meeting it is "the best resolution I've seen in my time in ASUM" ahead of its unanimous passage.
Hawes met with personnel from the Curry Health Center Wellness Team ahead of drafting the resolution. She learned mental health policy is often difficult to introduce on a large scale, campus-wide basis. She hopes the renewed approach of working one-on-one with deans on content warnings can help inform other mental health policies in the future.
"I see this resolution as a sort of test to understand whether first reaching out to department chairs is an effective way to standardize policy around mental health," Hawes said.
Although the resolution can't set policies in stone, it encourages UM to add mental health and trauma as a dimension of DEI. Birdinground does not currently incorporate mental health work into his DEI committee, but recognized how it uniquely impacts marginalized students.
"Mental health over the course of the COVID-19 pandemic has quickly become one of the most pressing issues across the country for marginalized communities," Birdinground said. "This topic surrounded around a DEI lens would be interesting to look into and I would be open to making mental health a top priority within the DEI plan."
Hawes is not running for reelection but saw this resolution as the first step in a longer process of rethinking how mental health is considered in classroom and campus-wide policies.