The Associated Students of the University of Montana's election will determine its next senators and executives, but it could also change how it operates. Students will be able to vote on 10 referendums on the ballot this spring, impacting everything from student fees to the senate's order of succession.
Candidates running for president, vice president, business manager and senator positions started campaigning Monday, March 30. Because of the coronavirus outbreak, campaigning is only occurring online.
The candidates usually campaign face-to-face using methods like lobbying in classrooms, hanging up posters and drawing on sidewalks with chalk. But according to the Head of Elections Committee Shane Stonge, this year candidates will transition to campaigning through social media and online meeting formats like Zoom.
Instead of the typical in-person election forum, candidates join in on a Zoom meeting on April 8, 2020. According to the elections website, candidates for president and vice president will be debating from noon to 12:50 p.m., and candidates for business manager will debate from 1 to 1:50 p.m. Candidates for senator positions will debate from 2 to 2:50 p.m. During this time, candidates can interact with students and explain their platforms. Students also have the opportunity to ask questions via the Zoom chat.
The ASUM elections will be open for student vote April 22 and 23. Students can vote via the UMontana app, which can be downloaded on smart phones.
The composition of ASUM's senate and constitution have not changed since 2012, according to ASUM Senator Zoe Nelson, who chairs the constitutional revision ad hoc committee. She said the committee initially formed to adjust the senate's representation in response to declining enrollment, but it soon saw the need for other changes to the constitution.
The ASUM constitution requires a majority in favor and at least 12% turnout for a referendum to pass. The referenda are listed below under the fee or constitutional article they would change.
---
SUSTAINABILITY FEE
The ASUM sustainability fee would become mandatory for students. Currently, students can opt out of paying. Fall 2019 had an opt-out rate of nearly 30%, according to the resolution. The $6-per-semester fee has paid for projects like covered bike parking and water bottle filling stations on campus.
ACTIVITY FEE
The ASUM activity fee would increase by $3, from $67 to $70 per semester, effective fall 2020. The fee is the primary funding source for more than 150 student groups and all ASUM agencies, excluding ASUM Transportation. ASUM has experienced shrinking fee revenue with decreased enrollment. It has also dealt with increasing costs, particularly in ASUM Childcare, due to increases in student demand and the minimum wage, the Kaimin reported this March.
ACTIVITY FEE
Part-time students, who take six credits or less, would be able to pay ASUM's activity fee at a lower rate and access ASUM services starting in the fall 2020. At $35 per semester, the part-time rate would be about half the regular fee. Currently, part-time students can opt-in to the full fee. Otherwise, they do not have access to ASUM services. The resolution states "ASUM believes that every single UM student should have access to its services and student groups."
ARTICLE 4
If passed, the number of ASUM senators would be proportional to UM's enrollment, rather than the current set of 26. ASUM would have one senator for every 500 students, with a minimum of 20 senators total, beginning with next year's election.
A 2012 referendum previously increased the number of senators from 20 to 26, shortly after UM's enrollment peak in 2011. Enrollment has since declined by around a third, the Kaimin reported.
The referendum would also allow the senate to remove a senator by majority vote for violating the senate's new confidentiality agreement.
The agreement, a byproduct of changes to the UM code of conduct, covers information about alleged conduct violations by recognized student groups ASUM reviews. The student senate reviews these groups through closed ASUM sessions or written materials ASUM labels confidential. Senators would never be allowed to share the information unless it otherwise became public or ASUM gave permission.
ARTICLE 7
This referendum would create a dedicated ASUM senate seat for an incoming freshman. The ASUM president would appoint the senator in the fall with confirmation by two-thirds of the senate, starting fall 2020.
If passed, this seat would join two others set aside in 2012 for graduate students and for Missoula College students. According to the resolution, the seat would "provide direct representation and ASUM engagement for the University's freshman populace."
ARTICLE 6
If passed, the Board of Member Organizations, which oversees student groups, would grow from five to seven members. The limit of senators on it would also increase to three, rather than the current limit of two. This would address what ASUM Senator Zoe Nelson called a lack of senate representation on the board.
The referendum would also explicitly mandate that the board ensure student groups comply with the conduct code.
The ASUM Business Manager would become chair of the board, and ASUM's office manager and student group coordinator would join as non-voting members.
ARTICLE 3
The order of succession would change slightly with this referendum. If the president, vice president and business manager could not serve, the longest continuously serving senator would be next in line if confirmed by two-thirds of the senate.
Currently, any senator who won two-thirds in a vote would be next in line. The resolution stated having an order for which a senator would take over would be "more practical and functional than having none."
This referendum would also add the ASUM vice president as a non-voting member of all committees when needed, except the Constitutional Review Board.
ARTICLE 8
The constitution would no longer list proceeds from entertainment activities as a source of income for ASUM, since UM Productions went under in 2018. Other changes would be grammatical.
ARTICLE 9
The Publications Board, which oversees the Kaimin, would see two changes if this referendum passes. The Constitutional Review Board would become the final body to review certain decisions made by the Publication Board, after ASUM's president and senate.
The Provost's office would also formally lose the ability to appoint the board's faculty member. In practice, appointing this position has varied depending on the board's composition, according to Nelson.
ARTICLES 1, 2, 5, 10, 11, 12, 13, 14
These articles would be changed to improve grammar and readability. The committee consolidated them into one referendum because the changes would be minimal.
---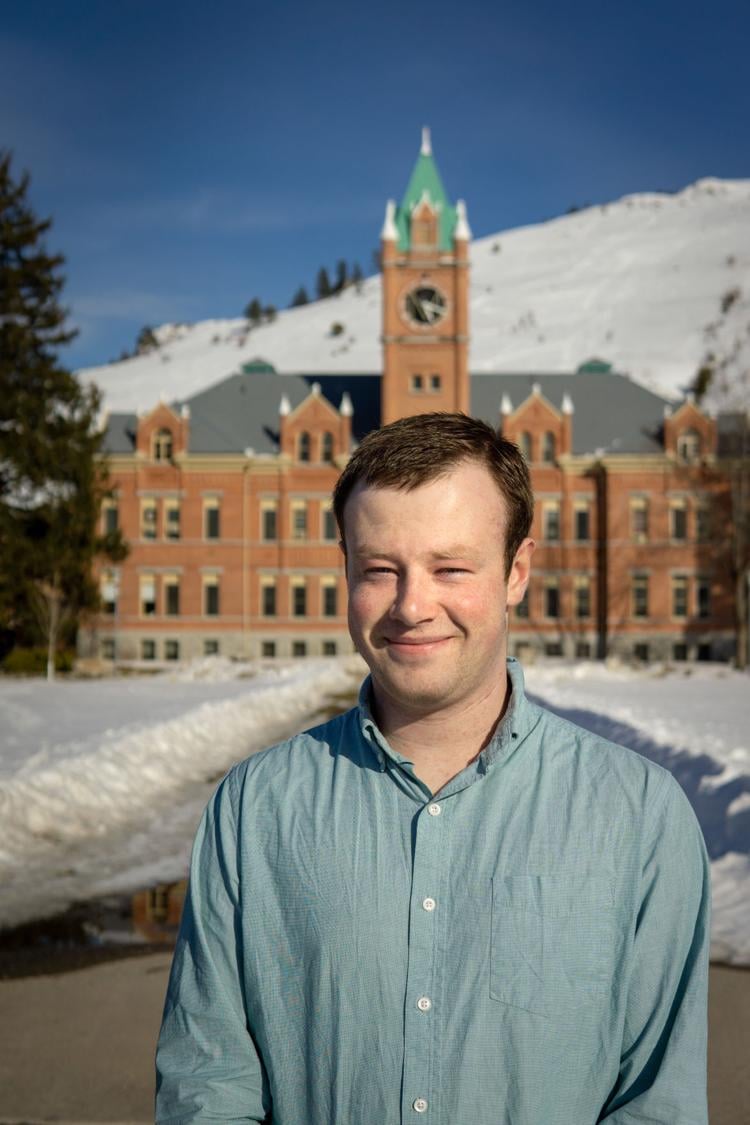 Ethan Hanley is the only Business Manager candidate running for the 2020-2021 school year.
Hanley, originally from Bozeman, is a junior at the University of Montana majoring in accounting and has been involved with ASUM for three years. He started as a student at large for the Board on Budget and Finance and the Publications Board. He also served as a senator and, most recently, as vice president of the ASUM senate during this school year. Hanley said the position of Business Manager is a goal he has been working toward for three years.
"Business manager is a position I've really wanted to do, and I'm excited to run for it," Hanley said.
If elected, Hanley said his main focus will be to place more emphasis on accessibility to student group funding. According to Hanley, the current guidelines to obtain funds are somewhat complicated to follow, and it can be difficult to find the correct forms. Hanley is planning to make a guide for students that describes the funding process.
He would also like to establish an account set aside specifically to fund student groups' fundraising events. Currently, student groups have to go through the entire ASUM senate. The senate sometimes chooses to fund groups' events through the final budgeting process, which is held once a year. The senate also sometimes funds groups' events through a separate allocations process. Hanley said that he hopes having an independent account with money set aside for event funding will help student groups raise money for themselves. He also would change the process so that the requests would only need the business manager's approval, which Hanley said would speed up the process.
Another one of Hanley's initiatives would be to purchase and rent out equipment student groups regularly request funds for, such as microphones and speakers. This would decrease the amount of money ASUM has to set aside for equipment. It would also decrease the time student groups would have to wait for the requested equipment. Students currently request funds to buy the equipment needed through the STIP account (the State Term Investment Pool). It is an ASUM account used to purchase student group equipment that will last at least two years. Hanley said from the time the students submit the request to the time the group receives the equipment, the process takes approximately three weeks.
Hanley said he is utilizing social media to advertise his campaign. He hopes to have a strong online presence and is also planning on holding virtual events via Zoom, including virtual coffee meetings. Hanley said that even though he is running unopposed, he still is going to run his campaign the way he originally planned to raise awareness about the upcoming elections. He said even though the voting turnout does not affect him personally, it is important to get as many students to vote as possible so their voices are heard.
Hanley said that if elected, he hopes to create something that will last by implementing the ideas on his platform.
"I want to create the groundwork and framework for future business managers to work on," Hanley said.
---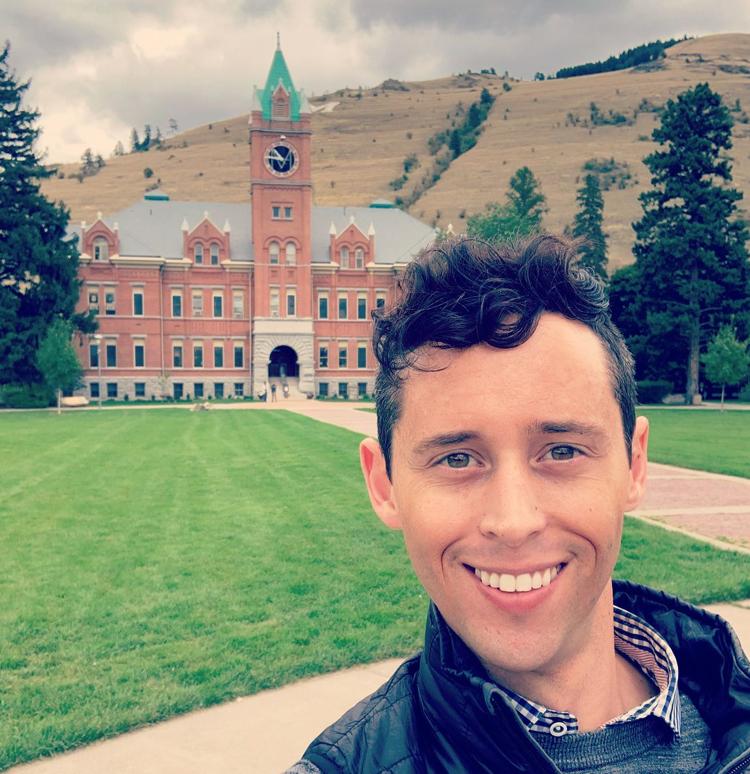 Morgan Hahn and Emma Kiefer are running for president and vice president, respectively. Both students are current ASUM senators.
ASUM presidential candidate Hahn is a second year student studying communications with a minor in business administration. He works with the UM Food Pantry and volunteers at elementary and middle schools around Montana, participating in anti-bullying campaigns.
"I really, truly believe that when we engage in our civic process and build those muscles of civic engagement, we have the ability to invoke change," Hahn said. "This position as ASUM president gives you the vehicle to try and do that."
Kiefer serves on the Zero Waste Advisory Board and the Sustainability Board for ASUM. Kiefer also has volunteered with ESL and study abroad classes and was a teaching assistant at UM for three years. She is also lead proctor for UM's Disabilities Services for Students. She is running for ASUM vice president to further the University's sustainability efforts.
"I really, really am going to be pushing for sustainability… It's not a sideline issue to me. It's not just something to add on for support. It's really what I based my identity around and what I want to advocate for on a higher level," Kiefer said.
Hahn and Kiefer's platform includes implementing a Green Campus Initiative. Kiefer said the Initiative is divided into six categories — setting and infrastructure, energy and climate change, waste, water, transportation, education and research. The Green Campus Initiative is aimed at consolidating currently disjointed sustainability efforts on campus, Kiefer said. Hahn and Kiefer also want to make the ASUM Sustainability Fee non-optional for students.
The group also emphasized diversity in their platform. They plan to host student dialogue sessions where students can comment on areas where ASUM needs to improve campus inclusivity. Hanh and Kiefer would also like to make each ASUM senator go through an implicit bias training, which identifies people's unintentional biases.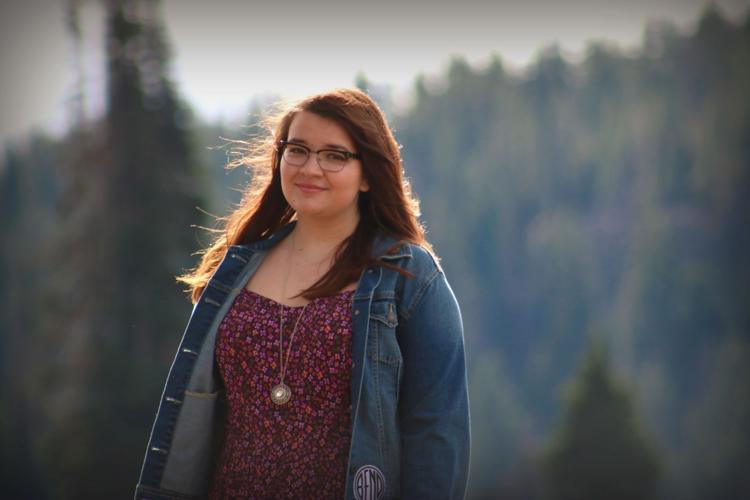 "As a member of the LGTBQ community, I know how much diversity makes our campus a stronger place. As far as our philosophy goes, we want to create a culture of respect based on empathy," Hahn said.
Hahn and Kiefer said they would like to increase financial opportunities for students by working with the UM administration and financial aid office to "create simple, transparent, and predictable strategies" to help students, according to their platform. They also want to make students more aware of scholarships and jobs available to them. They would like to improve the scholarship portal to be more user-friendly.
One of the last points on their platform is to offer more campus services to disabled individuals. Kiefer said that she and Hahn would like to work with professors to make services such as assisted note taking and private test-taking rooms more accessible to students. The team is also looking for ways to gather extended feedback on how ASUM can improve campus accessibility
If classes continue to be taught online during the next school year, Hahn and Kiefer said they will develop plans to address student retention, unemployment and the eventual transition to in-person classes. To reach out to their peers, Hahn and Kiefer are utilizing social media, as well as Zoom. They plan to conduct virtual meetings with student groups.
---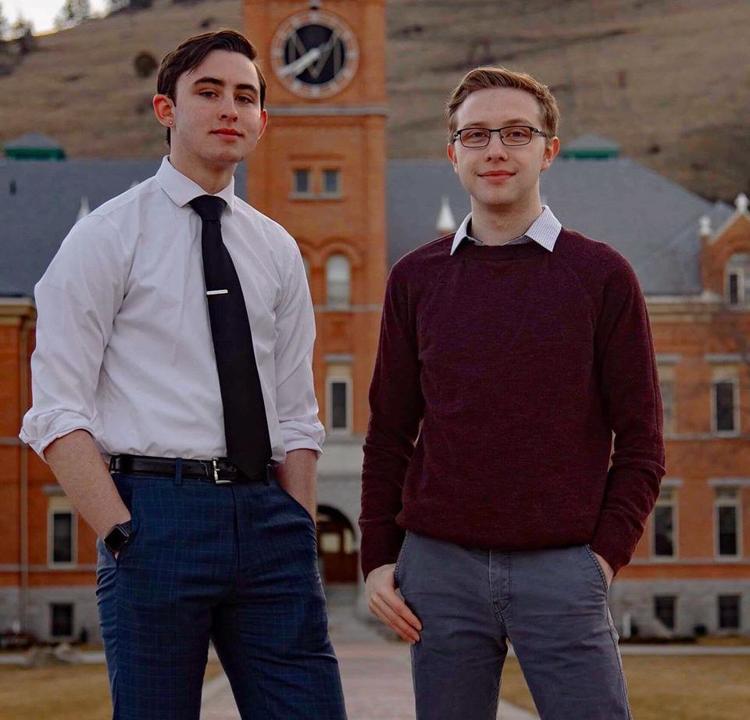 Taylor Gregory and James Flanagan are another pair of candidates running for the ASUM president and vice president positions.
Gregory, a junior at the University of Montana studying political science, has been a part of the Associated Students of the University of Montana for three years. Gregory was the president of Model UN for two years and is active in Greek Life. He said he is running for the position of ASUM President in an attempt to make students' opinions heard more by ASUM and UM's administration.
"I really want to elevate student voices on campus and to make it so that the changes that happen on campus are student driven," Gregory said.
Flanagan is running beside Greogry to be ASUM's vice president. He said he found his niche taking part in public service. Flanagan has been part of ASUM for almost two years and is an active member of UM's Collegiate Debate Club.
"I decided to run because I felt like I was in a position where I could use my knowledge and my passion for public service to serve the student body," Flanagan said.
Their first goal is to push sustainability on campus by banning plastic bags at UM Dining. Gregory and Flanagans would like students to use the reusable bags handed out at orientation.
They also want ASUM to go paperless. According to Flanagan, If ASUM went paperless, particularly during their weekly meetings, it would save ASUM's resources and further campus sustainability.
Gregory and Flanagan's second idea is to improve communication between student groups and ASUM. Gregory and Flanagan would accomplish this by gathering feedback from student groups about how to improve ASUM's accessibility. They would also answer student groups' questions about ASUM's policies and expectations.
The third focus of Gregory and Flanagan's platform addresses student retention. The candidates said they will improve retention by advocating for more fee and tuition waivers for low income students. They also think working with Curry Health Center to provide students with subscriptions to the meditation application Headspace, if possible, would improve students' mental health.
Gregory and Flanagan's last goal involves ASUM reform. According to Gregory, senators oversee the high number of student groups and committees. The team said they would like to consolidate responsibilities among committees, like merging the marketing and outreach committee with the website committee. This would make ASUM senators' duties for ASUM more manageable, they said. Gregory and Flanagan would also like to address the high turnover rate among ASUM senators. They said they will reduce the turnover rate by advertising the benefits of joining, like earning internship credits.
"It's really hard to have an effective student government when over half of the body in a single calendar year resigns," Gregory said.
If classes continue to be taught remotely during the fall semester, Gregory and Flanagan said they will strive to improve communication between students and UM's administration. They said they would also promote an emergency grant program that the current ASUM President Abbigail Belcher is overseeing. The program offers funding to students dealing with strenuous life situations.
Gregory and Flanagan are also reaching out to their peers and student groups over social media and Zoom. Their website details their platform and past experiences.
---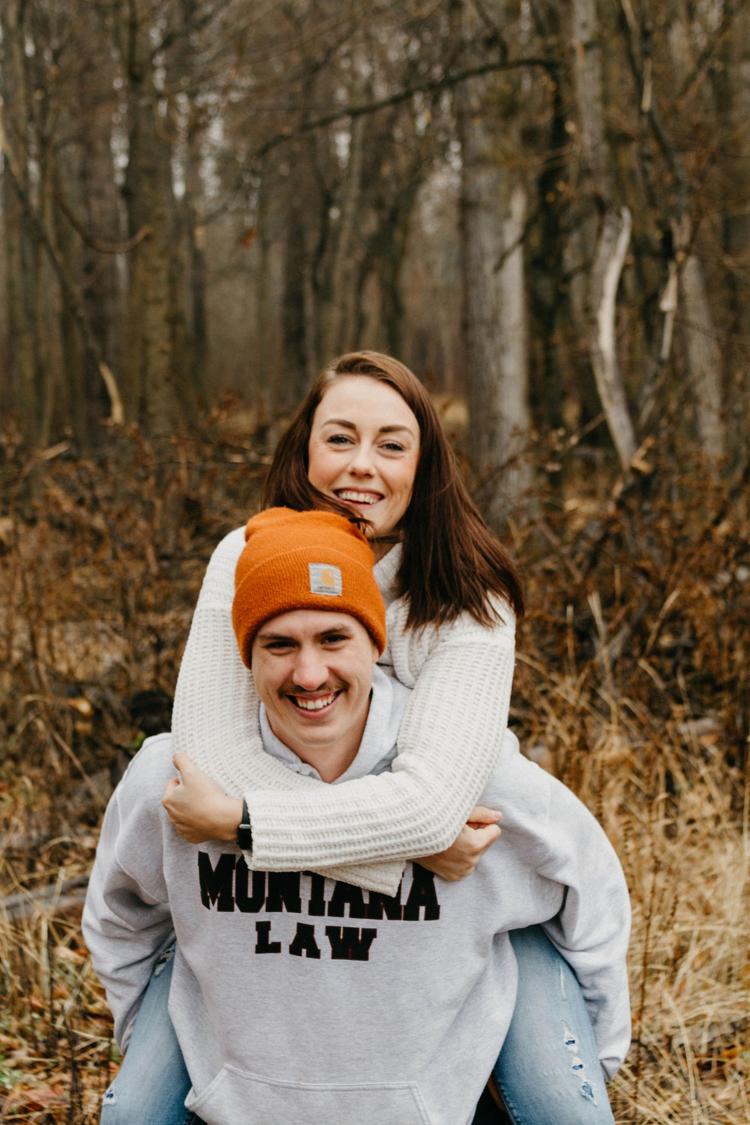 Cierra Anderson and Christian Pfeifer are the last group running for ASUM president and vice president.
Anderson is a second year law student pursuing a master's degree in economics. She was president of the Economics Club and is currently a senator for ASUM. Anderson is also involved in efforts to stop domestic violence. She said she was inspired to run for ASUM president after talking to a student whose problems were not addressed by the senate. She said he shared his concerns to the senate about a professor discriminating against him twice. By running for ASUM president, Anderson hopes to give students more of a voice.
"We are here to advocate for students, and I don't think [ASUM] has been effectively doing that … and that change has to come from the top," Anderson said.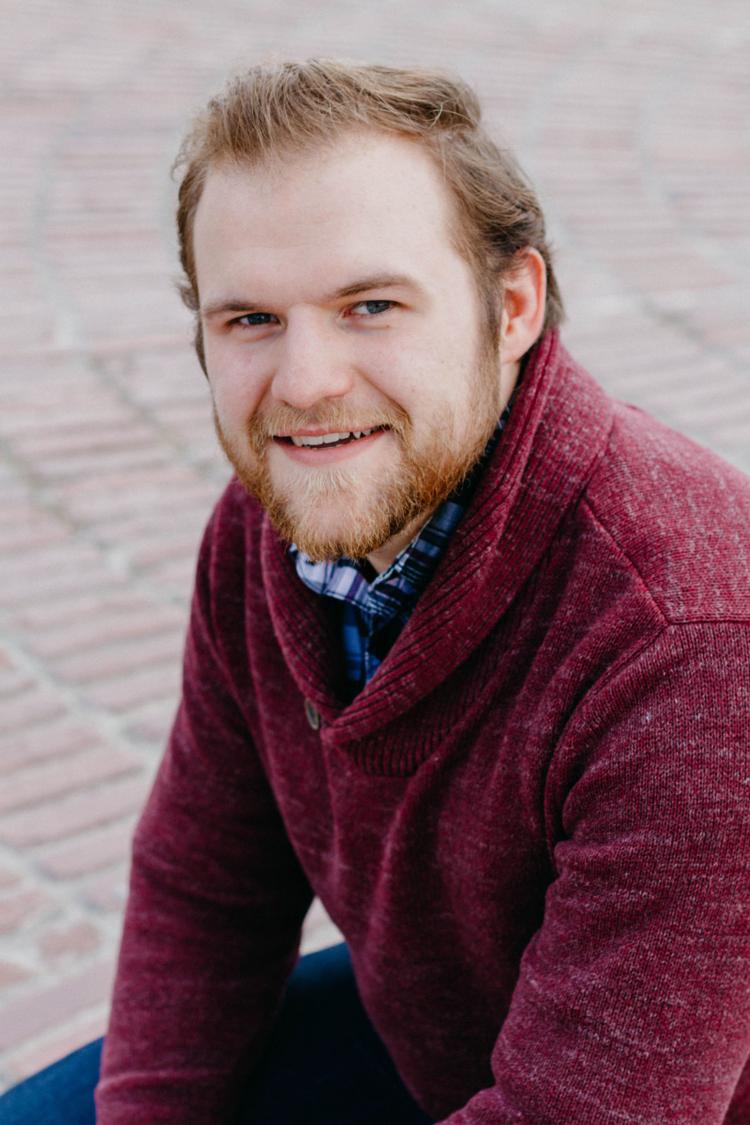 Anderson's running mate, Pfeifer, is a junior studying political science with a minor in English. He is an ASUM senator and the president of the fraternity Sigma Phi Epsilon. Pfeifer also participated in and held leadership positions in Boy Scouts of America. Pfeifer said he chose to run for ASUM vice president to make ASUM less daunting for students who know little about how the senate operates.
"Working from a vice presidential position allows me access to administrative resources and other networking possibilities to help me do large scale projects," Pfeifer said.
To address sustainability, Anderson and Pfeifer plan to help the ASUM Senate go paperless by purchasing tablets that would be used during weekly meetings. They also want ASUM to hire an intern for its sustainability office.
But the main objective on their platform is to create an Advisory Council made up of students that represent everyone on campus, including veterans, graduate students, Native American students, and others. This council is meant to address students' problems on campus.
"This way we can try to get as many voices heard as possible and get as many issues resolved as possible," Anderson said.
Another initiative Anderson and Pfeifer would like to implement is to create a polling project called Student Canvas. This project, which would be accessible online, would let students access information about ASUM. It would also give students a way to provide feedback about ASUM, according to Pfeifer.
Anderson and Pfeifer are relying mostly on Zoom meetings to discuss their campaign. They have also created a website that details their platform. The two are using social media accounts, which they are promoting.