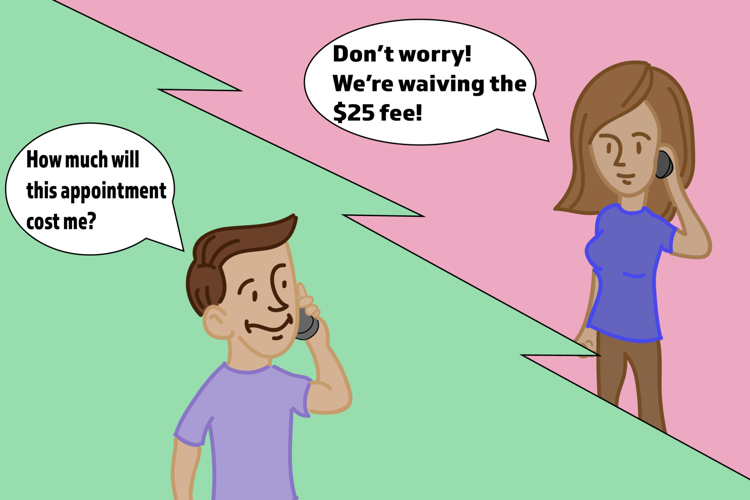 The Associated Students of the University of Montana senate voted April 8 to waive ASUM  Legal Services' $25 advising fee for certain cases until campus reopens.
The agency provides legal services to UM students as well as serving as in-house counsel for ASUM. The waiver covers advice on landlord-tenant disputes and consumer debt, including student loans, according to Louis Villemez, ASUM Legal Services' director since February 2019. He said he proposed the waiver to ASUM's Legal Oversight Board in response to the COVID-19 pandemic, partly as a promotional technique.
"A lot of what I've been doing over the last year is just getting the word out that my office exists," Villemez said.
ASUM Senator Vincent Tarallo Jr., the board's vice chair and author of the resolution said the waiver shows the student government is helping in any way possible. The waiver focused on debt and landlord-tenant disputes because those are the two main sources of financial difficulty for students, Villemez said.
Normally, the $25 advising fee covers an appointment and communication after for legal advice. Limited legal services, such as sending a letter on a student's behalf, would require an additional $50 fee the waiver does not cover, according to Villemez. He said students who could not afford these fees have worked out payment plans.
These fees generally amount to less than the cost of hiring a private attorney, according to Jessie Lundberg, an associate attorney at Legal Services who specializes in consumer protection and landlord-tenant disputes.
Legal Services has had about 20 advising appointments this spring, with most ending with a letter sent on the student's behalf, Lundberg said. The most common landlord-tenant cases have been about security deposits or trying to end a lease early. 
In the past month, Legal Services has helped students who received notices of eviction, increased rent or lease extensions, actions that landlords were not allowed to take in those cases, according to Villemez. He said sending a letter was usually enough to stop them.
So far, Legal Services has seen no change in student demand during the pandemic, both attorneys said. Villemez said he hopes for an uptick in demand and believes there are many students in need of legal advice.
Lundberg said she is also developing legal resources for bankruptcy, an area on which she has worked in her private practice. She said there are still questions about what will happen after Montana Gov. Steve Bullock's orders in response to the pandemic expire.
On April 7, Bullock extended his orders related to the pandemic through April 24. These included his March 30 order to prevent evictions, foreclosures, and disconnections of utilities like water and electricity.
Legal Services has resources on its webpage, including FAQ's on how the recent stimulus package could affect students. The Montana Legal Services Association also has useful legal resources on its website, montanalawhelp.org, Villemez said.
"I really enjoy maximizing a small amount of resources to provide legal services to the student population," Villemez said. "We may not be able to solve their financial situation, but we can take away some of the stress so they can focus on other things, like finals."