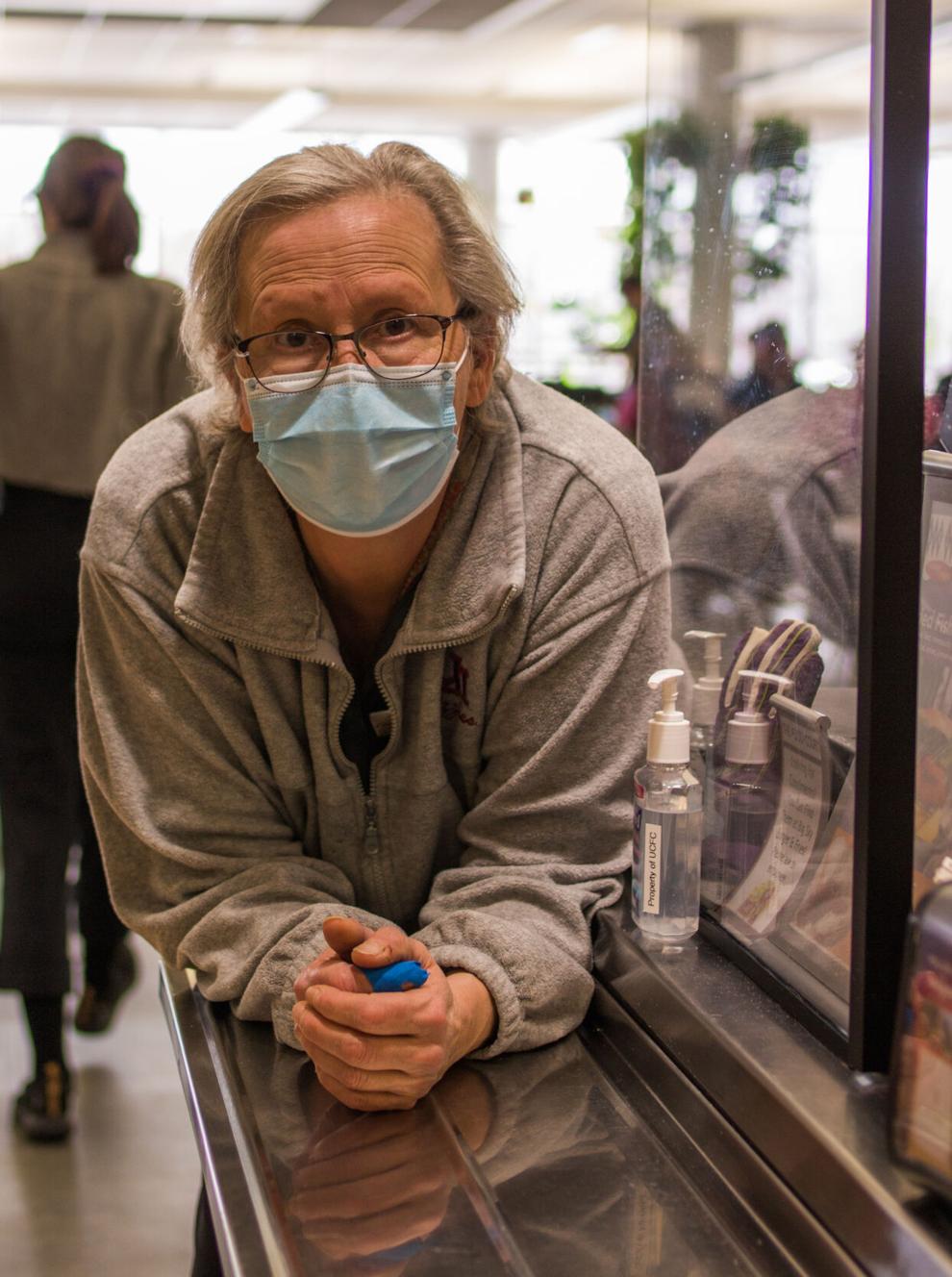 After grabbing a sandwich or harvest bowl from the University Center Food Court, students are greeted with the friendly face of Barb Maier at checkout. The Food Court employee has been around for nearly two decades, brightening the days of every person who crosses her path.
One UM student, Savannah Houle, remembers Maier looking out for her when the weather turned cold. Maier was concerned that Houle's hands would get cold. 
"I alway seem to catch Barb at the end of her shift," Houle said. "She always asked me if I needed a bag to hold my things. It was the most grandmotherly experience." 
Students like Houle keep an eye out for Maier whenever they stop by the UC for a bite to eat. Her friendliness and bright attitude is infectious.
"I always hope it's her when I go [to the Food Court]," Houle said. 
Maier, the youngest of six siblings, was born and raised in Missoula and is no stranger to the campus.
"I grew up around the University," she said. "I can remember when this building [the UC] was being built."
Maier's father worked for dining services when she was growing up. She started working for the University around 2003 and now works as a cashier at the Food Court. Maier has become one of the best parts of a lot of students' days as she makes conversation with each person she checks out. 
"I like to joke with people. I like to have fun with them," Maier said. "If I can get people to laugh and perk up a little then I feel good." 
Maier is always just as happy to see students as they are to see her. 
"She's always so smiley no matter how late in the day it is," another student, Ember Cuddy, said.
For Maier, getting to know the students that she meets while working on campus is a big part of her job. She even enjoys watching Griz sports over professional sports because she enjoys seeing the familiar faces that play.
"I'm not a professional sports person because I don't know the people," she said.
While the University and its students are Maier's passion, she does have her own hobbies that bring her joy. 
"I love to read. My idea of heaven would be a nice hot bath tub, a book and a cup of coffee," she said. 
Working on campus, Maier has had the opportunity to try just about everything the Food Court sells. Even though she enjoys it all, one treat holds a soft spot in her heart. 
"I [would] say the brownies [from Bear Claw Bakery] are my favorite because I've been eating them since I was probably 7-years-old," she said. "I don't know for sure that they are the same recipe, but they taste just as delicious."