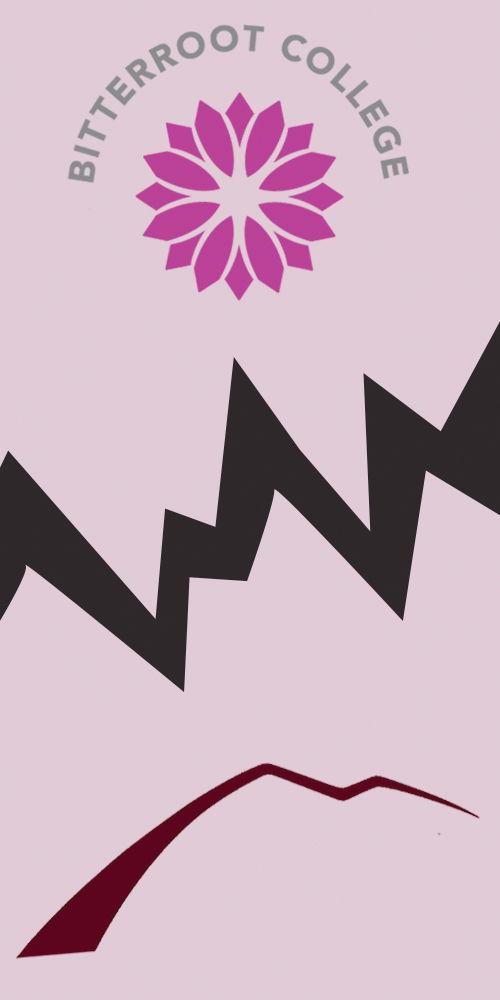 A petition calling for the separation of Bitterroot College  (BC) from the University of Montana received enough signatures to put the decision in voters' hands this spring.
The Bitterroot Valley Community College Initiative, organized by the Ravalli County Workforce Alliance, would make the Bitterroot College of the University of Montana an independent, locally-controlled community college.
The petition received the required 5,360 signatures Thursday, Jan. 23, but it still needed to be certified, according to the Ravalli County Elections Office. The certification process includes verifying that all signatures on the petition came from eligible citizens of voting districts in Ravalli County. The process will determine whether the petition will be sent to the Montana State Legislature and Board of Regents for approval.
If approved, the issue will appear on the Ravalli County School District ballot in May.
As a non-degree providing unit of UM, officials at Bitterroot College cannot hire their own faculty or create educational programs or coursework without approval from UM, according to the Bitterroot Valley Community College Initiative. Professors at BC also can't apply for grants or funding without going through UM, nor can representatives from the college attend recruitment events because the school lacks a legitimate college identity.
"The Bitterroot College is not a college," said BC professor Robert Walsh. "No student here in Hamilton is a registered student of the Bitterroot College. It's really a misnomer."
The Bitterroot College, founded in 2009, is a non-degree granting affiliate of the University of Montana. This means the college can't make the right decisions to grow and better-accommodate Ravalli County without UM approval, Walsh said.
"We're not a top priority for people at the University of Montana campus," Walsh said. "What's happening at the Bitterroot College is not a top priority in any sense for the people at the University. We're always playing catch-up."
Walsh said that students are also noticing the impacts of this relationship through practical difficulties.
While BC students pay cheaper tuition than students at the University of Montana's main campus, they still pay the same student fees. This includes transportation, campus recreation, athletic, UC and health service fees.  
India Hite, a history and archaeology student, said BC students don't appreciate paying for service fees they can't use.
"That's the vibe. I never use this and I'm still paying for it, which doesn't feel great,"  Hite said.
Students at Bitterroot College do have Griz Cards and are able to access and use the same services on the main campus. Hite, for example, uses the ASUM bus line to get around campus when she travels to Missoula for class.
"I'm grateful for it now because I'm up [at the main campus]," Hite said. "But again, I don't think that's the most common situation."
Other Bitterroot College students, like Rosie Carter, don't see benefits from paying the fees.
"I live in Corvallis," Carter said. "I don't necessarily benefit from paying those fees. For me, I'm only taking classes down here in Hamilton, so I think some sort of option with the fees would be better."  
Candy Lubansky, advisory council chair at the Bitterroot College, said the Hamilton-based school would be able to better respond to industry and career needs in the community if it became an independent community college.
Lubansky said that once independent, the Bitterroot College would be able to shape its own coursework and degree offerings to match a growing demand for various workforce certifications.
She said citizens of Ravalli County feel strongly about this issue because they don't feel like they can make a difference in Missoula, Lubansky said.
If certified, this will be the second time Ravalli County has approved a ballot measure for the establishment of a community college district. The Montana State Legislature denied a similar petition that called to create a community college district in Ravalli County in 2009. The state legislature denied the petition's certification after it received enough signatures, citing its unclear language.
The Bitterroot Valley Community College Initiative website reads that a mandatory levy of $11.95 per year for a residential property value of  $100,000 would be included on the ballot.
UM administrators didn't respond to the Kaimin via email when asked to comment on the petition. However, UM spokesperson Paula Short told the Missoulian that the University is aware of the proposal and that "providing an accessible, affordable, quality education for students in the Bitterroot Valley is important."