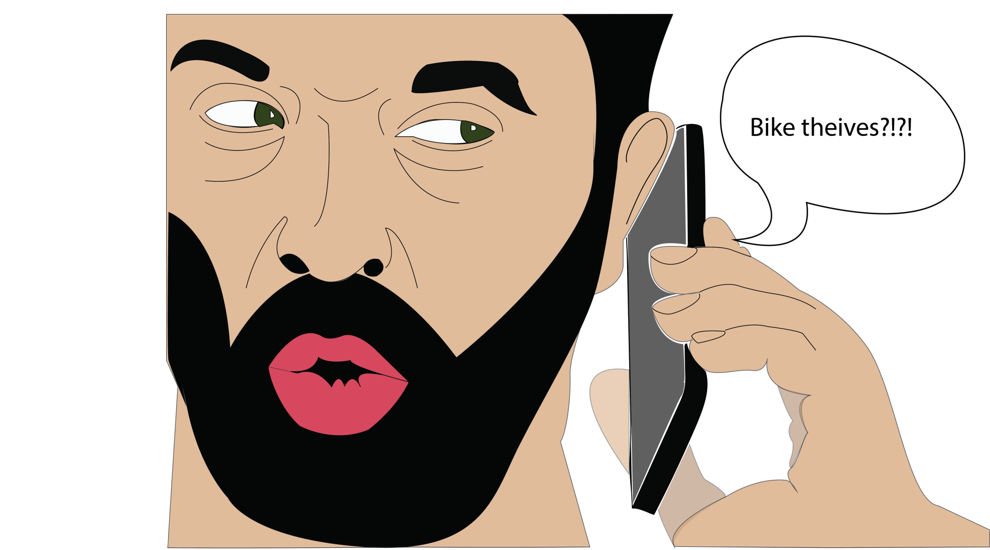 Between Jan. 7 and Jan. 13, UMPD reported six crimes on and around campus. Disorderly conduct was the most common crime, second to bike theft from an outside location.
SAT: WHEN IN DOUBT, SHOUT
A resident assistant in Duniway Hall reported someone yelling and screaming outside the building early Saturday morning. Officers located an intoxicated student outside the east door of Miller Hall who had locked himself out of his residence hall. The student was referred for student conduct and a law violation for underage possession of alcohol by consumption. Drink responsibly — and legally — folks. 
MON: COP THAT COPPER
Some people sell their old clothes or become DoorDash drivers to make a little extra cash. Others are getting more creative. UMPD officers responded to an incident in the Fort Missoula area, where the copper roofing of two vacant buildings was rolled up and abandoned there mid-heist. The culprits caused about $800 worth of damage. But the roof by itself, if it were able to be removed, "would be worth several thousand dollars as scrap copper," UMPD Lt. Brad Giffin said. UMPD had no suspects.
WED: NO MASK, NO SERVICE
Gov. Greg Gianforte may be loosening the reins on mask mandates, but the University bus station sure isn't. Officers responded to a call at the University Village Transfer Station early Wednesday afternoon of an individual who refused to wear a mask on the bus. The unidentified suspect argued with the bus driver and left before the police could arrive. No further action has been taken.
WED: STOLEN BIKES
A bicycle was stolen sometime between Monday and Wednesday outside of Building G at the University Villages. This is not UMPD's first case of bike swiping this semester. A bike was taken outside of Pantzer Hall sometime during winter break. Once again, there are no suspects and no justice for the missing bicycles.