Since last week, UMPD has reported 16 crimes on and around campus. The most common crime was disorderly conduct, with three separate incidents on the same night. There were also a number of thefts, as usual.
October 11 - Washington-Grizzly Gunman
Two men, while charging a phone between the Adams Center and Washington Grizzly Stadium, were approached by a third man who became verbally aggressive and  drew his gun. UMPD received the report and responded within one minute, their headquarters being just a couple hundred feet away. By that time, the suspect had started to run north toward the river. Officers confronted the gunman and arrested him without firing a shot. They charged him with assault with a weapon, two counts of aggravated assault and carrying a concealed weapon without a permit.
---
October 12 - Cheesy Cars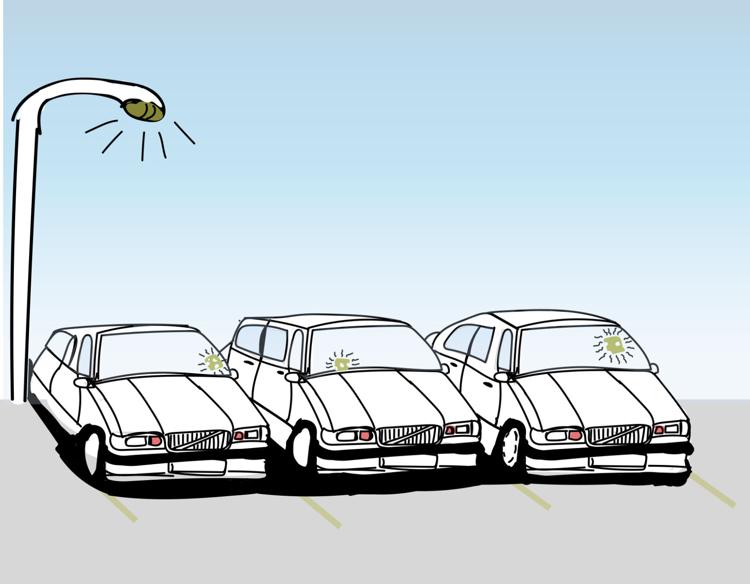 ---
October 13 - Deny, Deny, Deny
RAs on night patrol in Pantzer Hall noticed the noxious odor of some, um, leafy greens oozing out of a resident's dorm room, and called it in to UMPD. When officers met the student at his door, he said he had not smoked anything. The officers disagreed, however, based on the fact that the resident appeared to be high—and his room smelled very dank. The resident received a referral for a law violation
---
October 14 - Busted Bike Thief
Remember the bike theft detailed in the blotter two weeks ago? Well, after that man watched an  imposter ride his bike into the sunset, he reported a tip to UMPD, leading officers to an apartment in University Villages. There, they found the suspected bike thief, who had thousands of dollars' worth of warrants on him. Inside the apartment were two stolen bikes, one of which had been reported taken in Nevada. There were multiple bike parts as well.
---
October 15 - Paranoid
While practicing at Dornblaser Field, the UM women's soccer team ran into a man who was convinced that someone armed was hunting him down. The team barricaded itself in the locker room, and called UMPD. But dispatch mistakenly informed the officers that the paranoid man was the one who was armed. (To clarify, no one had a gun but the officers.) After a short standoff, officers released the man. He told them that he had bought a bus ticket for Ohio, and UMPD gave him a ride to the Greyhound station.
 More from the blotter: