Since last week's blotter, UMPD reported 17 crimes in and around campus. Five bike thefts took the top offense of the week, but cases ranged from bear catching to assisting the U.S. marshals with an arrest. In an update to last week's blotter, the FBI has yet to respond to the University's request to determine whether stickers found on campus could be classified as a hate crime. 
---
Nov. 6 Bike-Stealing Spree
Three bikes bit the dust in a period of just 12 hours at the music building, the social sciences building and the Lommasson Center. One of the bikes was snatched within an hour after the owner left it, and the owner did not have a serial number to submit the expensive cycle to a national database. UMPD said bikes should be locked with a steel U-lock, which can be purchased from the Facility Services building.
---
November 7 - Parking Garage Donuts
Officers responded to the top floor of the University parking garage to find a car drifting around the lot on fresh snow with a skier towed by a rope on the end. According to UMPD Lt. Brad Giffin, the garage is a hotspot for tearing up fresh pow' and it is all monitored by camera. UMPD caught people there three different times last week and warned them to take their snow escapades elsewhere.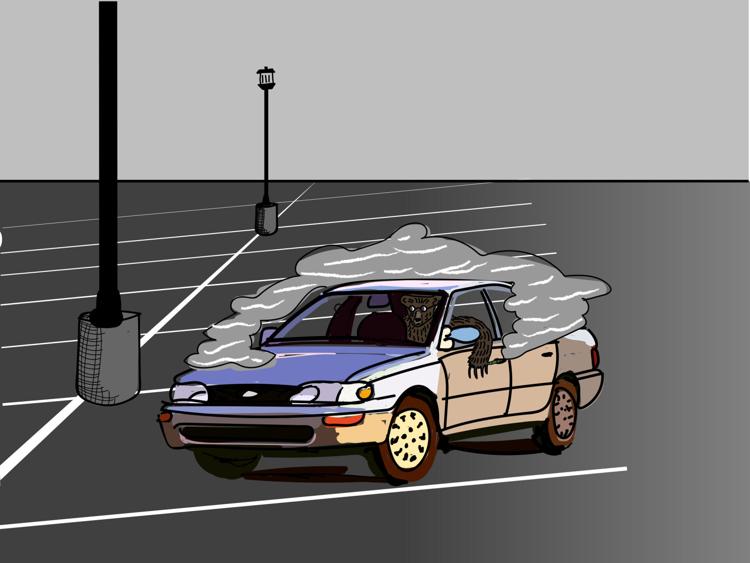 ---
November 10 - Food Truck TV
Remember when UM had its own campus dining food truck? Me neither, because the truck has sat out of commission for the last couple years in the Facility Services secured parking lot. When officers checked on the truck last week, they found someone stole the TV off the side of the truck, but they have no idea when. The crime could have occured at any point from January to last week. There are no suspects in the case. UMPD estimated the TV cost $400.
---
November 11 -  Green Card
Officers responded to Lewis and Clark late at night after a concerned student saw a very hotboxed car in the parking lot. When UMPD arrived, they confirmed the car was in fact boxed, but the owner of the car supplied a green card, which allows them to legally possess marijuana for medicinal use. Officers warned the late night toker and made them drive off campus to continue their boxing. 
---
 More from the blotter: