Since last week's Blotter, UMPD reported 13 new cases on their crime log. The most common crime appeared to be car-related theft, with bike theft being a close second.
September 5 - Ragin' Traffic Jam
An altercation between two cars at the intersection of Higgins and South Street sent UMPD to investigate what appeared to be road rage. UMPD Lt. Bradley Giffin said the two individuals stopped at the left turn lane on W. South Street, and then exchanged words while their cars were in park. It is not clear what started the argument, but Giffin said both drivers had conflicting stories on the traffic jam. Both individuals, including one student, received warnings not to get into intersection arguments again.
---
September 6 - Unsupervised Archery
Two children practiced their best archery shots at the Sisson Craighead apartments Sunday afternoon, which elicited a response from UMPD. According to the Missoula city code, it is illegal to shoot a bow and arrow on public property. It is also illegal for a person under 15 to shoot a bow and arrow without parental supervision. The archers were guilty of both, and UMPD warned them to take their bows out of town next time.
---
September 8 - Scandalous Skateboards
Skateboarders unknowingly scraped up a newly resurfaced cement walkway from the summer outside of the University Center, causing UMPD to respond. Though their tricks and flips meant no harm, UMPD reported the boards caused damage to the new surface, and warned the skaters to find a new place to do kickflips.
---
September 8 - Lookout for a Stolen Toyota
The owner of a 2012 gray Toyota SUV received a rude surprise when their car was not in its usual parking spot in lot J on campus.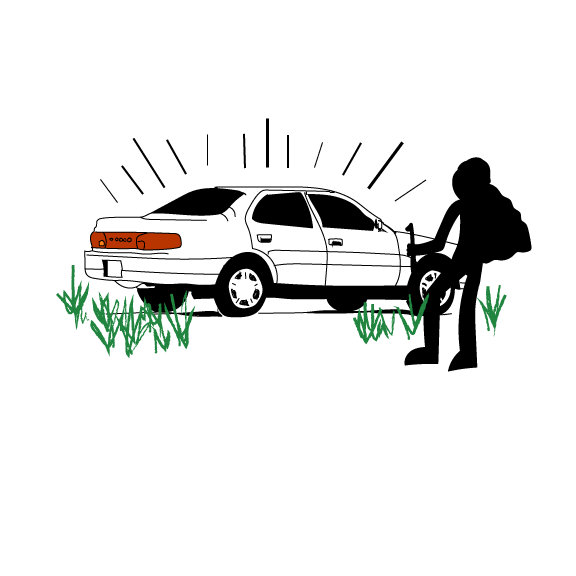 UMPD reported the vehicle stolen, and entered the car's information to an FBI database. The plates are from Illinois, and there are no suspects. If you see a car matching this description call the UMPD tip line at (406)-243-6131 or visit this website
---
September 9 - Girlfriend Problems
UMPD responded to a call from an RA in Miller Hall about performing a welfare check on one of their students. The resident was reportedly screaming with his door locked and did not let anyone talk to him. After officers arrived, the student said he was fine and just having girlfriend problems. He promised to keep it down for the rest of the night.
---
September 10 - That's One Weird Selfie
A caller sent UMPD scrambling to Arthur Avenue after the caller reported seeing three people step out of a white van with Washington plates carrying dangerous weapons. The two men and one woman reportedly posed with an assault rifle, a pistol and a baton, then took a selfie in front of the campus and drove off. UMPD was not able to locate the car.
---
More from the blotter: