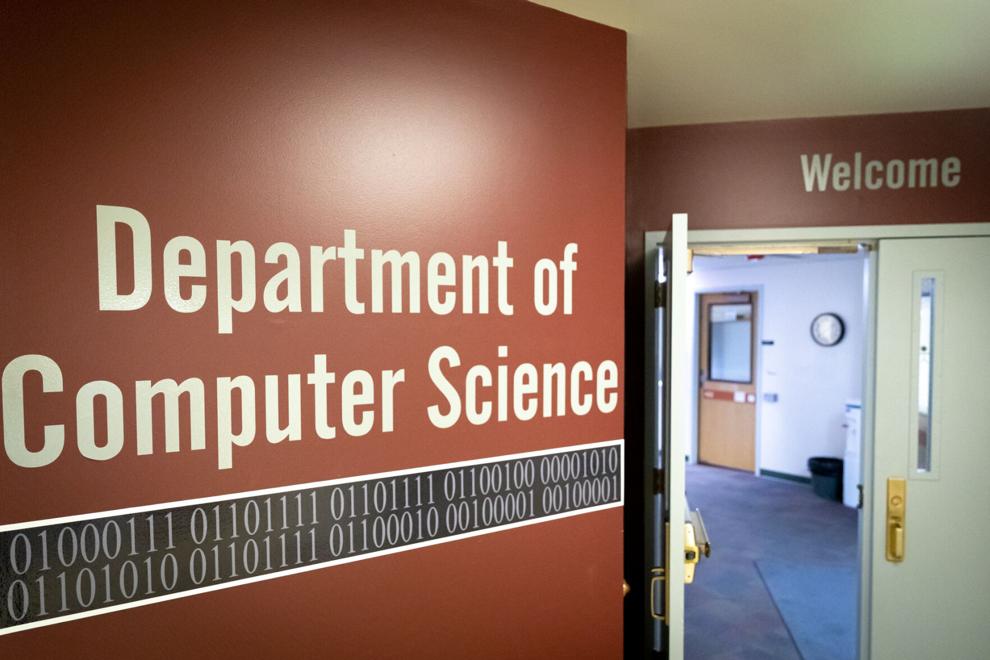 University of Montana President Seth Bodnar announced Monday he'd pursue "immediate action" in response to a Montana Kaimin article detailing the controversial blog posts of a UM computer science professor.  
"I am personally disgusted by the homophobic and misogynistic views that were reported in the Montana Kaimin," Bodnar said in the email statement. "I have directed the appropriate university officials to take immediate action to address this matter through investigatory and supportive measures."
Smith's blog disparaged women, Muslims, people who identify as LGBTQ+ and other groups. He said age of consent was a "social construct," women should not receive the same education as men, and that the way for women to feel fulfillment is by having children before their biological clock expires — a countdown that, by his definition, begins at 13.
In one blog post, Smith wrote: "One false idea widely promoted is that girls should experience the same kind of education as boys. Many reasons are given for this. Here is the reality: If you follow that advice, in addition to all the challenges women face in finding a husband worth marrying and learning the difficult lessons needed to be a good mother (all of which they will have to do with many years less preparation due to filling that time with vocational training and/or working), you are creating an almost insurmountable barrier of forcing your daughter to choose between the quick-and-easy reward of what tend to be simple jobs that women take and the hedonistic pleasure that money buys and the long haul, mundane role of a wife and mother."
In a different blog post, Smith wrote: "If you are in your peak, seek a woman in hers. This means you should be dating women who are as close to 18 as you can get, whatever age you are." 
"...The younger a woman is, the more likely she is not jaded, the more positive energy she will have, and the more years you will have with her before rolling the dice of the hormonal changes that might turn her into a completely different woman than you married."
The Kaimin's original story on Smith's blog dives deeper into more posts. Though Smith deleted the blog, the Kaimin downloaded 48 entries, all of which can be found here.
Dave Kuntz, UM's communication director, said Monday afternoon the University was preparing to launch an investigation into Smith and his blog. In the meantime, Kuntz said, administrators and computer science leadership were working together to determine the proper course of immediate action. 
"President Bodnar has directed University officials to investigate this matter," Kuntz said. "The actions the University takes going forward will be determined through these ongoing investigations."
Kuntz added students who wished to drop Smith's class would be supported by the University. 
"The University understands how harmful and disruptive these homophobic and misogynistic views have been within the department," Kuntz said. "Any student in the department, or across the campus, who has been negatively affected by these blog posts can reach out to the Office of Equal Opportunity and Title IX for supportive measures."
After publication of the Kaimin's first story, a change.org petition calling for UM to fire Rob Smith included more than 400 signatures by mid-afternoon. This petition is linked to a website called "Fire Rob Smith," which also directs readers to social media and provides a template for students to email the president and provost's offices and how to file a Title IX complaint. Instagram, Twitter and Facebook accounts with the handles @firerobsmith also emerged with more than 100 followers.