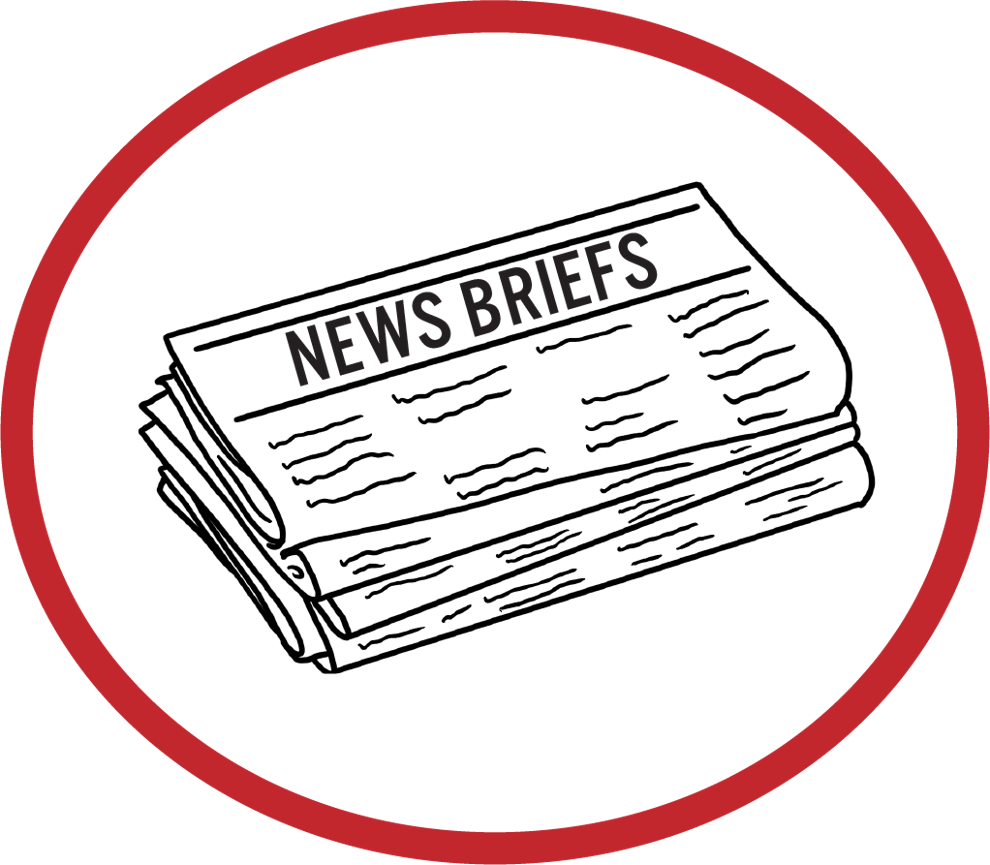 Law school leadership resigns 
On Oct. 7, the University of Montana's Alexander Blewett III School of Law Dean Paul Kirgis announced his and Associate Dean of Students Sally Weaver's resignations after allegations they'd discouraged students from reporting cases of sexual assault and harrassment to Title IX. 
"I have come to the conclusion that the School of Law and its students would be best served by a change in leadership," Kirgis said in a statement.
According to Dave Kuntz, UM's strategic communications director, Kirgis will stay on as a tenured faculty member, but with a cut to his $201,000 salary. Kuntz added that the University is still planning to conduct an independent investigation into the allegations brought against the law school by the Daily Montanan.
The resignation came just two days after more than 100 law students participated in a walkout to call for Kirgis and Weaver to step down. 
"My initial reaction is definitely shock and happiness," said Everett Johns, law student and co-organizer of the walkout. "I wish he had resigned years ago, but it is what it is. I'm disappointed to hear that he's going to be staying on as tenured faculty."
Central to the allegations of sexual assault is mayoral candidate and law student Jacob Elder. Elder was accused by multiple women of sexual harassment and assault, but he refutes the allegations. In a statement, he said he supports Kirgis and the law school. He described the Daily Montanan's story about the allegations against him and others in the law school as a witch hunt. 
"It appears to be another episode in a smear campaign directed at me since my announcement for Mayor," Elder said in a statement. "I refuse to honor dishonorable tactics with a retreat. I am a Marine."
Find the full story at montanakaimin.com and follow us as this story develops. (Mazana Boerboom)
COVID-19 update 
The Missoula City County Health Department reported one UM-affiliated COVID-19 case Tuesday, bringing the total active number to 109. Since the start of October, the University has averaged over 100 active cases. 
Countywide, there were 2785 active cases. More than 50 people are hospitalized in Missoula, and at least 10 residents have died from the virus since the start of October.
Montana is still experiencing an unprecedented surge of COVID-19, with half of the state's ICU beds occupied by patients sick with the virus. The county has doubled its daily average new cases since the start of school on Aug. 30. 
"People should stay cautious," said Hayley Devlin, Missoula County public information officer. "Some cases in the last few weeks have had over 50 close contacts. The smartest thing to do right now is limit your social circles."
 Due to the high intake of positive cases, the health department launched a new text interface contact tracing system Oct. 7. Residents identified as positive cases or close contacts will receive a text message from the health department with a link to a form they must fill out. Phone calls can also be available for those with no texting ability. (Griffen Smith)
New House District map narrowed
The effort to nail down a new map for Montana's two congressional seats took another step forward after the Montana Districting and Apportionment Commission listed nine finalist maps for the government to consider. 
Montana regained a seat in the U.S. House after the 2020 census, marking the first time the state will have more than one representative since 1992. Since 1996, the at-large seat has been held by Republicans.
The maps themselves vary from dividing Montana along the Rocky Mountain Front to creating a southwestern corner district. The maps are visible on the Montana Free Press webpage, a non-profit news organization.
The commission's next meeting, Oct. 19, will feature a time for public comment. The five-person team, with two Republicans, two Democrats and one independent, will be arguing over where population centers like Kalispell and Bozeman will be placed in the new districts. 
The commission has until Nov. 14 to choose a final map, which will come into play fall 2022 for the midterm elections. (GS)
Missoula park gets facelift
Parts of the idyllic Caras Park in downtown Missoula were closed off last week to replace the long-standing amphitheater and popular grassy hill in a massive overhaul to the city's river park system, according to the city's website.
The $2.2 million project will include a facelift around the Beartracks Bridge on Higgins Street, along with updated designs for Caras, East Caras, Bess Reed, Kiwanis, and Downtown Lions parks, as well as Ron's River Trail.
The hill will be permanently flattened and replaced with a multi-use field. The amphitheater will be rebuilt in the same location, but have ADA accessible seating. The paths around the first construction job will be widened and the city plans to install more light posts. 
In the long term, the city will build a new parking garage west of Caras. With extra space from the parking lots, there are plans to open a second playground and ice rink near the Carousel. 
Sections of Caras Park will be intermittently closed through the winter. (GS)