Several women sat on the floor in early September, cradling a baby in each arm. Floral-print masks covered their faces, and several standing fans circulated warm air with such force that it was almost impossible to hear anyone speak.
The ASUM Child Care Center, located beneath McGill Hall, serves children of faculty, staff and UM students year-round. It has an outdoor playground, infant room, toddler center and two preschool areas where children can play and learn while their parents hit the books during the day.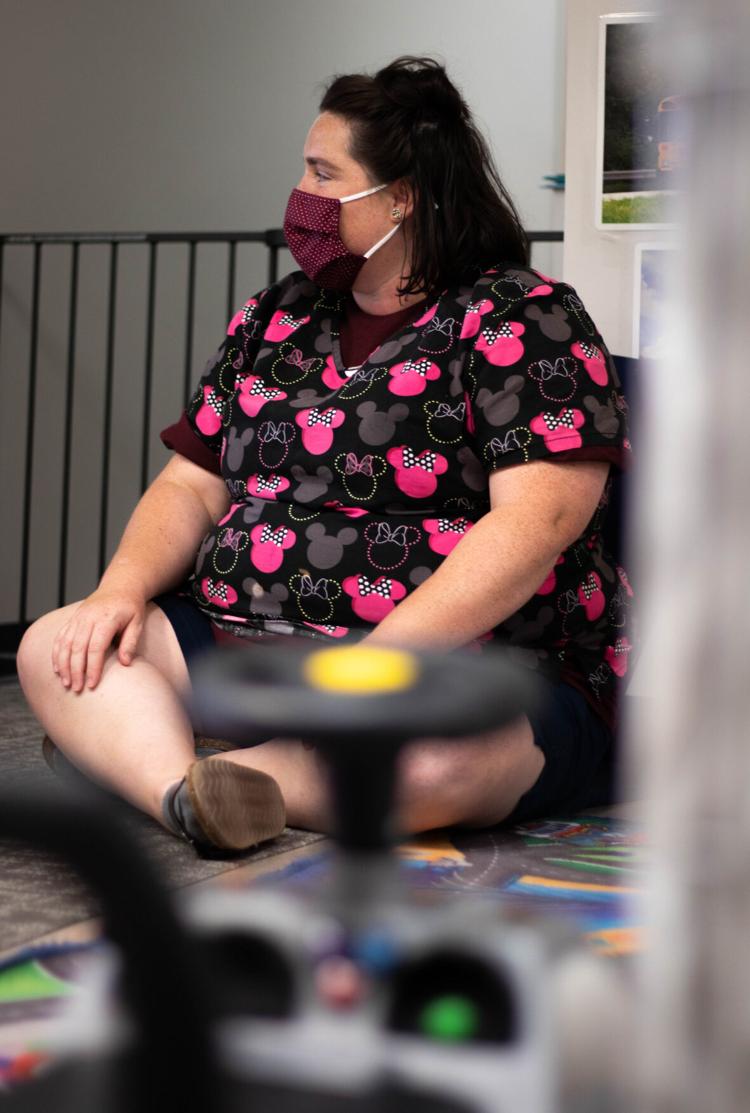 But after the COVID-19 pandemic hit, a typical pre-pandemic protocol of singing in kids and end-of-day cleaning had to change.
"We closed March 13 — actually Friday the 13th was our last day in the classroom," Michelle Tezak, lead teacher for the infant class, said.
The teachers worked remotely from home until May 15, before being furloughed until August. They were used to working with children directly, so when in-person teaching ceased, they were forced to get creative.
The ASUM teachers sent daily email updates to parents, orchestrated lesson plans and student activities via Zoom and caught up on staff training. During the two months of furlough, many teachers spent time with family or worked on neglected house chores, while a lucky few were able to maintain other part-time jobs.
When August rolled around, ASUM staff prepped their space and established new protocols: temperature checks and mandatory mask-wearing for all visitors, as well as constant cleaning of ASUM spaces. After the first couple of weeks of the semester, enrollment eventually reached an average of 14 kids per preschool, which was standard in previous years.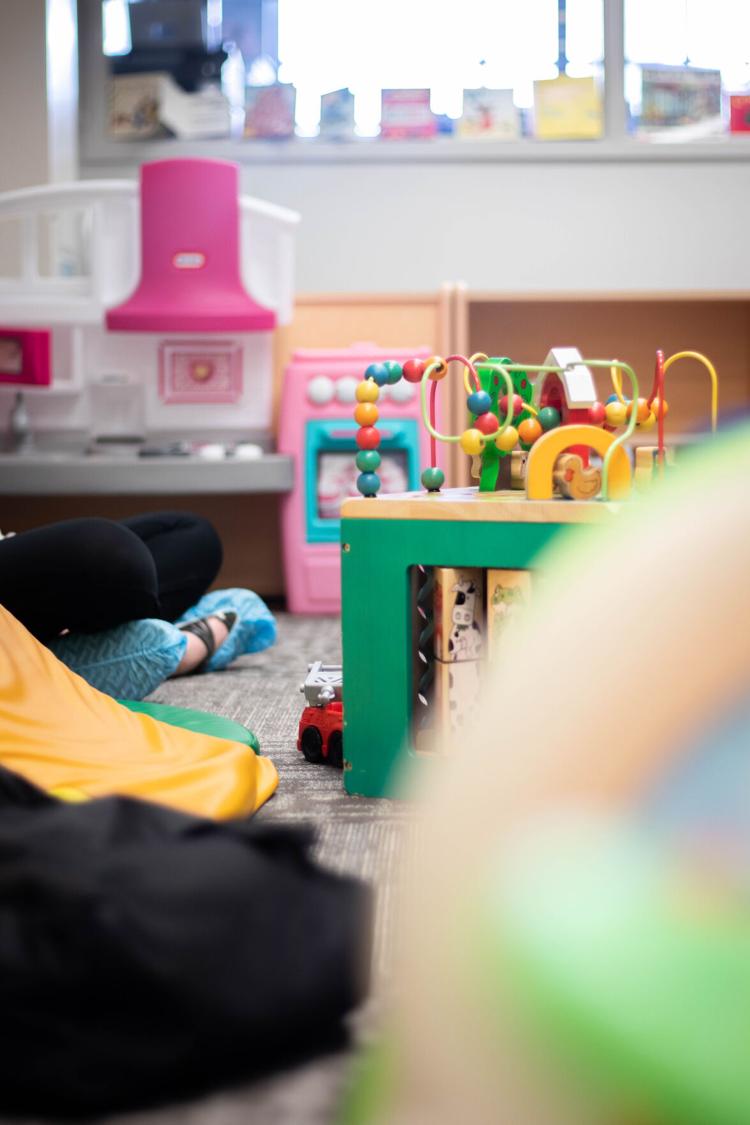 DeAnna Nicholson, the mother of a 4-year-old who attends ASUM Child Care, is also a staff member of the Center and a first-year radiology student. She moved to Missoula from the Bay Area in March after losing her nanny job, in hopes of finding a more affordable place to live.
During this difficult time, Nicholson felt confident that ASUM Child Care would care for her daughter and that the University would make the correct decisions for its student body. However, she also knew she needed to be realistic about the potential of school shifting to remote learning and ASUM Child Care shutting down.
"It's hard enough to get study hours in when I am home with her, let alone if we do go virtual," Nicholson said.
Across campus, The Learning and Belonging (LAB) Preschool was having a different childcare experience."We are under-enrolled because of COVID right now," Kristin Dahl Horejsi, director of LAB, said.
LAB serves children ages 3 to 5 from the Missoula community, partnering with the Department of Teaching and Learning to give UM students hands-on work opportunities.
ASUM provides faculty and staff of UM with childcare, while LAB aims to provide field experience to pre-service teachers. LAB is less of a typical daycare and more of a high-level learning environment for Missoula.
Typically, there is a waitlist for enrollment. In a normal year, LAB serves 48 children, 16 in each classroom. This year, the LAB staff chose to be cautious and cut those numbers in half.
But even with the large cut, LAB still had a difficult time retaining children because parents felt nervous about putting their kids in a group setting.
To aid its mission, the LAB preschool has three classrooms with an observation area attached to each. Microphones hang from the ceiling, and the walls are equipped with a two-way mirror through which students and parents can observe their children in an unobtrusive manner.
Hoping to increase enrollment, Horejsi placed sandwich boards across campus with LAB's contact info and launched a radio ad a couple of weeks ago. No one has called yet.
Horesji isn't giving up hope, though. Next she plans to contact the leader of the staff and faculty senate to spread the word about openings at the LAB preschool.
Whatever the future holds for UM childcare on campus, Horejsi and Nicholson both agree the world isn't going back to normal anytime soon.