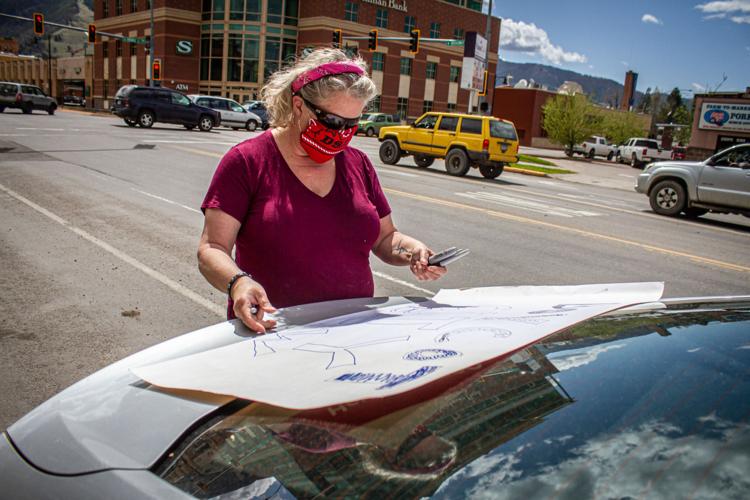 Protesters advocating for fairness in the workplace stood outside City Brew Coffee downtown drawing honks and hollers Friday, May 1. One man called from the window of his car at the intersection of Orange Street and Broadway to ask what the group was protesting. "We're looking for safety in the workplace and better pay," a protester replied as she pulled down her face mask. 
The handful of Western Montana Chapter of the Democratic Socialists of America (DSA) members gathered outside of City Brew sported multicolored face masks and handmade signs with statements like "City Brew unfair to workers," "Not 'City Brew' 'City Screws'... it's workers," and "Boycott City Brew."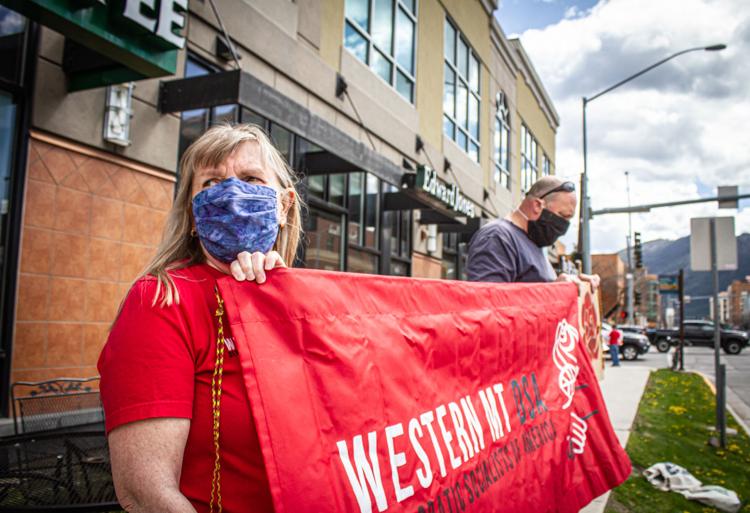 Kathy Catalan, the girlfriend of a DSA member, stood near City Brew's drive thru sign holding her "Boycott City Brew" sign. 
"[I am here] to support Kate Alexander who got fired and just help the workers and get some solutions," Catalan said. 
Over a month earlier, just days before Gov. Bullock announced a stay-at-home order, University of Montana student Kayetlin "Kate" Alexander decided to advocate for her health and the health of her coworkers by circulating a petition for safer work conditions at City Brew Coffee.
Alexander is a sophomore studying creative writing and journalism. She's been working at City Brew as a shift leader for almost a year, and she was even being considered for a promotion to assistant manager before the novel coronavirus reached Montana.
After she created a petition for better safety precautions, Alexander was fired. City Brew claims the petition and her firing are unrelated. 
In a response, City Brew management wrote, "As City Brew stated to Kayetlin Alexander she was instead terminated for breaking a City Brew policy and not for her organizing efforts."
But Alexander doesn't believe the company. "I have gone over all policies and handbooks multiple times and I really believe that I did not break any policies they cited," she stated in a text.
With the help of the DSA, an organization striving for social and economic justice in the workplace, she's fighting for some bargaining power and her job back.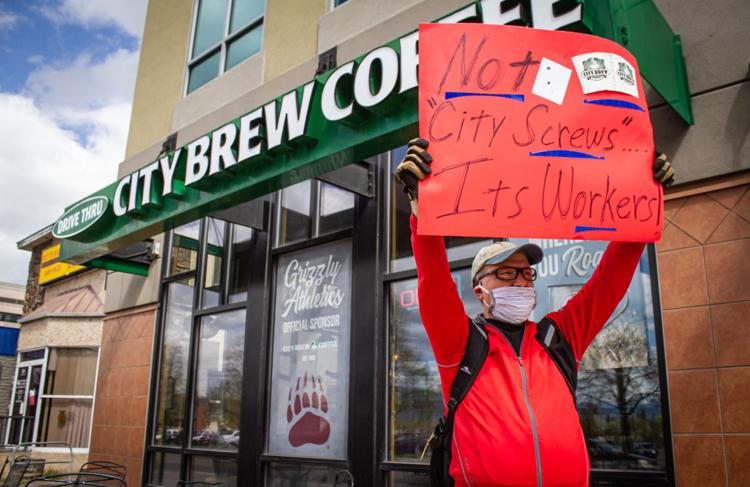 Alexander found the personal email addresses of about 200 City Brew employees across the state, using the company's website "City Brew University." In her email sent on March 24, she asked for others to keep the petition circulating in their stores.
The original petition requested a possible temporary store closure and paid leave for employees who would be affected. Later, personal protective equipment, which included gloves and masks, was added to the requests. 
The day after she distributed the petition, Alexander received an email from City Brew's Vice President of Operations Damon Thomas. In his original email, Thomas said he wanted to talk with her on the phone about any concerns she had about her job at City Brew in Missoula. 
"I went into it pretty optimistic," Alexander said. She remembers thinking it was great he was recognizing they were a group.
As they emailed back and forth, attempting to find a time they were both available to talk, she asked to have others join the call. Thomas replied that he would be happy to talk with individual employees only.
"This is a personal conversation about the policy and not your 'project,'" Thomas wrote in an email to Alexander. 
Alexander poured over the employee handbook to prepare for whatever questions he had, hoping it would be a bargaining meeting. It wasn't. She said Thomas informed her that her job with City Brew was terminated. 
Alexander said Thomas first told her she was fired for violating a company policy by misusing the company's computers and internet. She said she was careful to ensure she used her own computer and internet outside of company property. 
Alexander said Thomas pivoted when she told him this, claiming the policy was related to how she used the company website to find emails. She was blocked from the website, so she wasn't able to check whether his claims were accurate. But she said she only used personal emails and avoided anything that ended in @citybrew.com. 
Alexander believes the allegation that she misused the website was an excuse to fire her for creating a petition. "It doesn't reflect well that their first instinct was to fire people for doing this," she said. 
"As our team of nearly 500 members can attest, we respect each of their rights to voice concerns individually and collectively," City Brew management stated in a response. 
But Alexander said she felt like the company was trying to scare their employees out of collectively voicing their opinions. Some of her coworkers asked to be removed from the petition after she was fired. One said they felt their needs had been met and they didn't want to make things weird between them and their manager.
After she was fired, Alexander reached out to Mark Anderlik, the co-chair of the DSA and a union organizer. He helped her put together a phone zap, and nearly 50 members of DSA called Damon Thomas to demand that City Brew bargain with its employees and reinstate Alexander.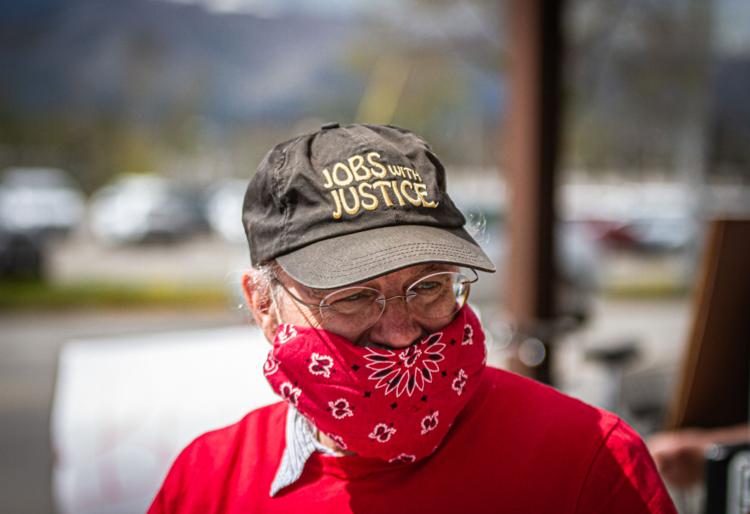 When that didn't work, Anderlik and Alexander turned to the National Labor Relations Board (NLRB) to file a complaint of unlawful termination. The case could take months to be resolved, especially if it goes to court. But if an unlawful termination is proven, Alexander could be reinstated to her old position and get paid for the work she missed. 
After two phone zaps, City Brew agreed to have a meeting with some of the employees who signed the petition. But Alexander wasn't allowed to be a part of the call, she said. Most of the others didn't want to join the meeting for various reasons. 
City Brew said all but one person asked to have the employees' names removed from the petition. Yet Alexander said that when she reached out to those who had signed, they told her that wasn't true. 
One employee did decide to talk with City Brew, but will remain anonymous for their protection. They are afraid of being terminated the way Alexander was.
In their call with a handful of City Brew corporate officials, the individual felt like they were unheard. Whenever they voiced concerns about things like providing personal protective equipment, they said they were met with excuses. City Brew did not agree to any changes, they said. 
The employee said they feel unsafe going to work, but don't have another option. They don't think they'll find a better or safer work environment anywhere else, and if they quit, they can't receive unemployment benefits. 
The employee feels like the company's corporate officials have never cared about employees' wellbeing. They said their store is understaffed, workers don't get breaks and employees were promised a way for customers to tip on credit cards several times, but that never happened. And now because of COVID-19, safety employees are required to sanitize every half hour, which the employee said is unattainable with how understaffed and busy they are. They said they aren't even given protective gear like masks, and if a City Brew worker wants to use a mask, they're expected to provide it for themselves. 
In a response, City Brew management said they have been providing their employees with cloth masks and gloves since mid-April. They said they make an effort to keep each location fully staffed and give employees regular paid breaks. The credit card tipping system is still in the works, they said, and it will take them months to test and install it in each location. 
"At City Brew, the health, safety and well-being of our team, our customers, and our communities is our top priority." City Brew management wrote in a response to allegations made by boycotters that they mistreat their employees. 
City Brew said they are following all CDC guidelines, and even exceeded guidelines by installing sneeze guards in some of their locations. Additionally, City Brew gave all hourly employees a $2 raise for the month of April. The store's hours were cut shorter though, which means many workers made less money anyway. City Brew said no employees are forced to come in to work. If someone feels unsafe, they are allowed to stay home without it affecting their employment status. 
But Alexander said employees do not receive paid leave.
"In addition, we are assisting our team members in identifying all financial resources available at the local, state, and federal levels. This includes the CARES Act which offers paid sick leave for those who cannot work during the pandemic," City Brew management stated in a written response.
Chrissy O'Malley, director of operations for City Brew Coffee, said she's worked at City Brew for 15 years and she has always received support from the company.  
"My feelings when I started here are the same as the feelings I have today, in that, City Brew has always, and will continue to put our team first," O'Malley wrote in an email. 
Anderlik organized the May 1 protest to initiate a statewide boycott of City Brew. He decided to protest alongside climate activists on May Day. He said the main goal of a boycott is to push City Brew to negotiate with its employees and reinstate Alexander. The other goal is to make worker's rights more well known. He hopes the boycott will help people, especially young people, understand they have rights.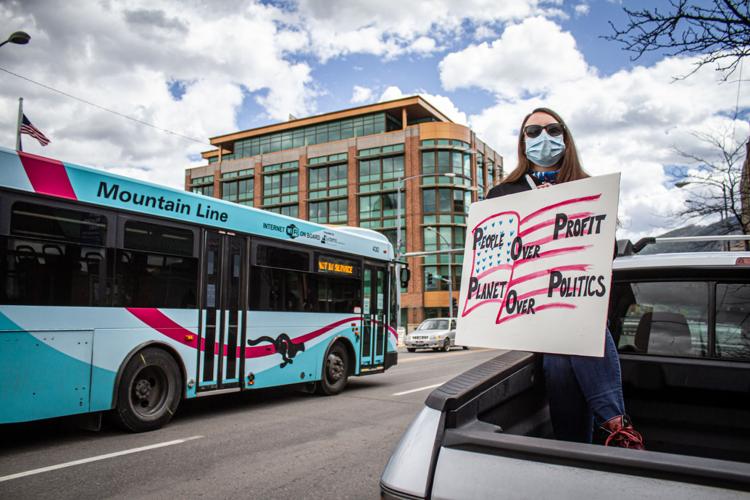 According to the National Labor Relations Board, the National Labor Relations Act guarantees protection to workers, even those who aren't part of a union, the right to "protected concerted activity." This means workers can meet with one another to address work-related issues. This includes petitioning and bargaining. 
"Your employer cannot discharge, discipline, or threaten you for, or coercively question you about, this 'protected concerted' activity," says the NLRB website. The only exceptions are if employees say something "egregiously offensive or knowingly and maliciously false" about their employers.
Alexander said the end of the semester has been difficult for her. Not only is she struggling to transition online, but she's always thinking about her City Brew case. "It feels so much bigger than school because so many people's wellbeing is at stake," she said. 
Housing has been a struggle for her too. She's trying to move out of her Lewis and Clark apartment, because without employment living there is outside of her budget. She hopes to find something more affordable with some friends in Missoula by the end of May. 
Alexander applied for unemployment, but hasn't received any checks. She thinks it's because she was fired. She's also struggling to find a new job that isn't at a grocery store. She applied to a few food service jobs, and she's now working to set up interviews for delivery positions at Pizza Hut and Jimmy Johns. 
She applied for the University Faculty Association Emergency Student Fund to help cover some bills, but there's been no word about whether or not she'll receive support. 
If her financial situation doesn't improve, she said she's not sure she'll be able to return to the University next semester. 
Alexander hopes she can work things out with City Brew, whether it's through bargaining or her NLRB case. She wants to help her friends and coworkers and she wants to continue working alongside them, she said.