Balancing two cardboard boxes against his knee, Yueyang Hu carefully closed the door of his truck. The boxes proved to be a cumbersome load for the 23-year-old University of Montana grad student as he joined the end of the long line at the Post Office and set the boxes on the counter. 
"What's the postal code on that, again?" the mail clerk asked him when, finally, it was his turn.
"200333."
The employee entered in the six-digit number and squinted at the results. 
"So it's saying that we can't give you an exact time frame for this address," the employee said. "Because everything is really up in the air with this right now."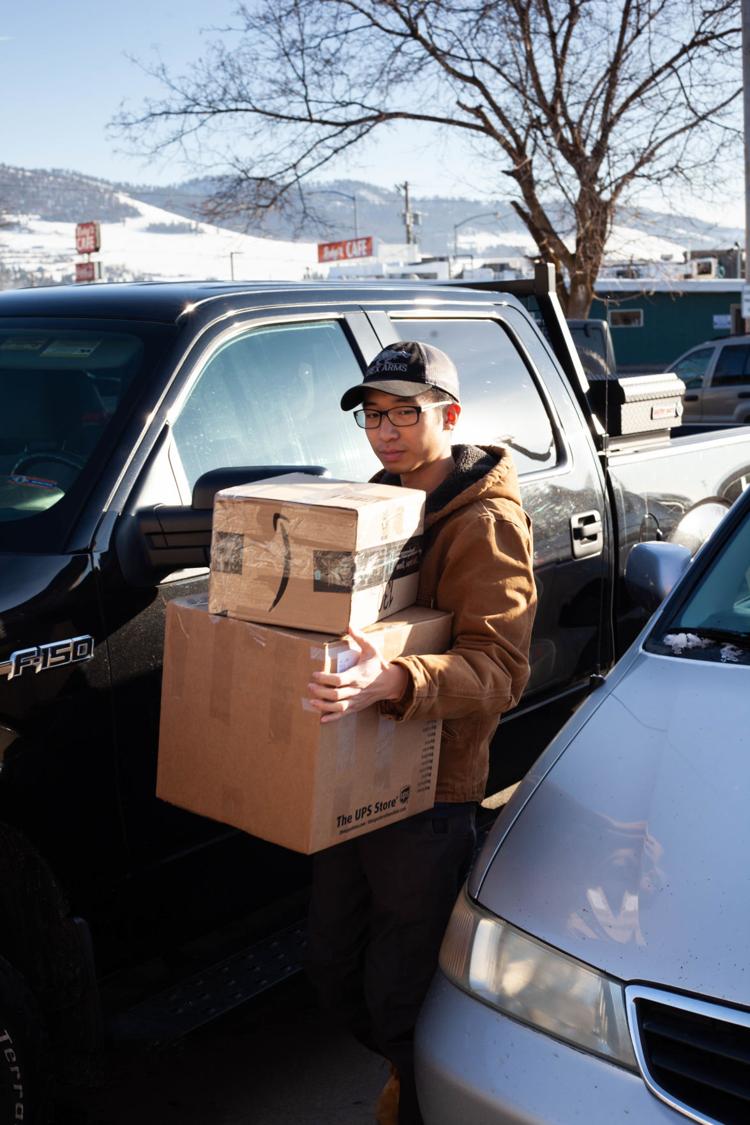 Hu was not surprised. The packages were addressed to his family in Shanghai. And the boxes were packed full of medical masks, more than 400 of them. 
Hu sent the masks, as he has done several times, as a means to help stop the spread of Covid-19 — the  coronavirus that emerged in Wuhan, China, in late January and is now spreading in the U.S. and around the world. In the span of a month, it became a pandemic. Global governments and health organizations have attempted to act, in reactive and preventative measures, ever since. 
Well over 100,000 people worldwide have been infected by Covid-19. Of these cases, over 3,600 have died. The virus has been most-recently estimated by the World Health Organization (WHO) to have a 3.4% mortality rate, compared to the 0.1% that generally constitutes the seasonal flu.
As of Monday, March 9, there were no confirmed cases in Montana. According to the Department of Public Health and Human Services, 11 people have been tested for Covid-19 in the state. All have come back negative. 
The virus is spreading rapidly, with the first confirmed cases in the U.S. reported as early as January. It wasn't until recently, however, that the United States saw any deaths. The Center for Disease Control and Prevention (CDC) reported the first fatalities in Washington in the last week of February and into early March. At press time for this article, there were 22 deaths in the U.S. The Washington area was hit  particularly hard with at least 18 deaths, and last week, the University of Washington canceled its in-person classes as a result. The provost at UM has emailed instructors that they should lay the groundwork for that possibility here, too.
Experts agree it's less a question of if but when the virus will appear in Montana, and the entire Montana University System (MUS) is trying to plan accordingly. But many international students at UM have faced the challenges of the coronavirus epidemic long before officials considered an all-out campus shutdown. 
For Hu, the danger has always been near. He's been sending masks back to his family in bulk for the last month, ever since China started facing an extreme shortage of items following the outbreak. The government there has encouraged people to use masks, although it's not likely common surgical masks will prevent a virus from entering someone's body, according to experts. However, masks can be helpful to slow the spread from people already infected. Masks also serve as a barrier against touching our faces. 
Hu has made two trips to the post office and sent more than 800 masks. Some of the masks were donated by a company he works remotely for in Wisconsin, but he pays for the rest of the products and shipping out of his own pocket. 
So far he has spent more than $500.
Time is of the essence for Hu. His dad is a police officer and needs the masks for himself and his employees. Hu said many of the masks donated to the government go straight to nursing staff, skipping over public safety officials like the police. That is why Hu is choosing to send the masks to his family directly.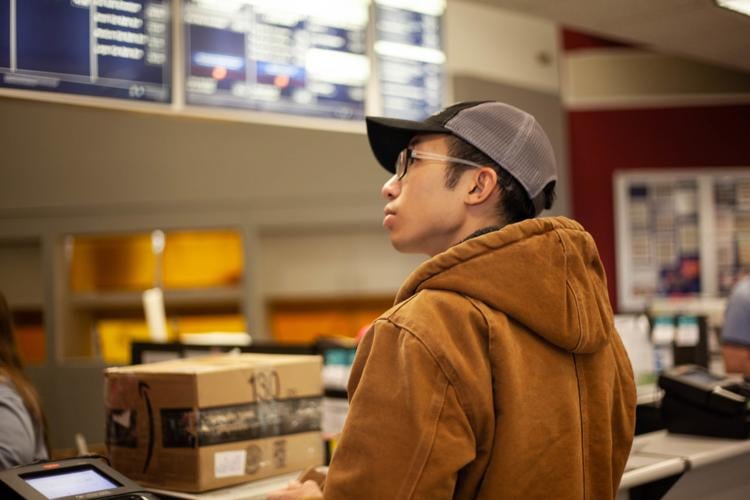 The first time Hu sent his family supplies, they were delayed for more than two weeks. The coronavirus-related travel ban has significantly impacted international shipping, Hu said.
The USPS website states it has temporarily suspended the guarantee on Priority Mail Express International services to Hong Kong and China due to widespread airline cancellations and restrictions in the areas. FedEx, the company Hu used to ship the first round of masks, has no official comment on its website regarding shipping to China. However, when Shanghai's postal code is entered into FedEx's shipping tracker, an error message pops up stating the server had trouble establishing a connection. That same message does not occur when, for example, a Great Falls postal code is entered.
The travel ban is one of many challenges international students at UM are facing. And it constitutes more than shipping delays. Visa appointments (and delays), summer visitations and international program excursions are all affected by the virus. UM and other universities are dealing with the ramifications. The Covid-19 outbreak has numerous implications for students traveling internationally and nationally. 
Deena Mansour, director of the Mansfield Center, said the University is seeing the effects of the virus. From international program postponements and cancellations to the increasing proximity of infected U.S. citizens, UM is being forced to grapple with the implications.
Unique to the University, and the only one of its kind in the Rocky Mountain region, the Mansfield Center works to promote interaction between UM students and faculty and international scholars. Among many other functions, the Mansfield Center coordinates all travel of international students enrolled in its programs at UM.
Every month, for at least the next five months, the Mansfield Center had international studies or immersion programs planned, meaning Asian students would come live and study at UM, Mansour said. Those programs were postponed or canceled. Notably, a Model United Nations camp scheduled for July was also postponed. The camp, a result of President Seth Bodnar's visit to China, planned to host a group of Chinese students and Montana high schoolers at UM to conduct a cross-cultural Model UN exercise.
Also affected are UM students currently abroad. UM has no students studying in Italy, Iran, South Korea or China this semester, but students in Japan and Europe may be forced to make the decision to come home early if the virus continues to spread. Those decisions will be based on travel advisories issued by the Centers for Disease Control and the State Department. If a country becomes above a Level 3, meaning essential travel only, it's both UM and Montana University System (MUS) policy to bring students home. 
The MUS recently released its revised policy for international travel in reaction to the coronavirus. Iran and China MUS-sponsored travel has been banned until further notice. 
Mansour said she was hesitant to blow things out of proportion. While the coronavirus has had many short-term impacts on UM, she said the long-term game is ultimately what's important.
"Covid-19 will run its course, and we'll be back to business as usual," Mansour said. "International engagement is a long game."
That sentiment was mostly reflected at the latest meeting of the Chinese Students' club, which includes international students from China and several other countries.
"I'm not worried at all," Hattie Leifer, the former president of UM's Chinese Club, said. "People are so hyped up about the whole issue, but it's not such a big deal. It could have happened anywhere."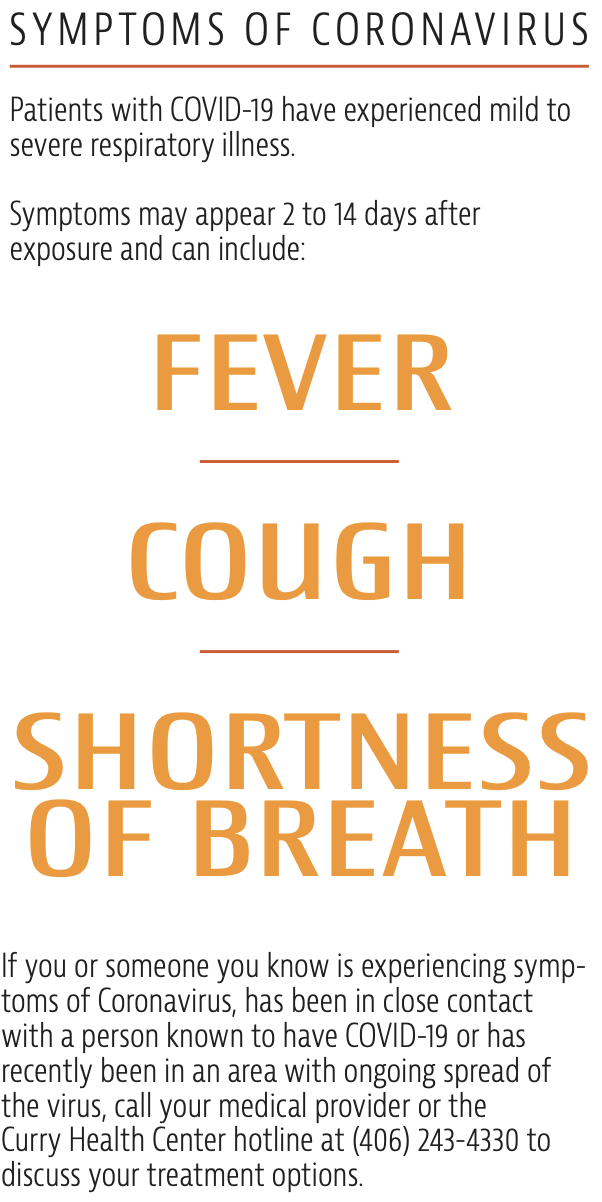 Leifer, 22, is a dual citizen of the U.S. and China. Her family has lived in Hong Kong for more than 30 years, and she was born there. Leifer said she is not as worried about her family and friends as she is about Hong Kong's economy.
Because self-quarantine is the most effective method of prevention, according to the CDC, many people have been asked to take "unpaid time off," Leifer said. Other members of the club report that's the case with their friends and family, too.
Leifer said she was more concerned for those less fortunate.
"At the end of the day, my family can leave," she said; Leifer's mom has United States citizenship. "But it's the poorer people who can't leave. And now they can't work."
Many Chinese workers have been forced to quit work because of health safety. China has made efforts to combat forced lay-offs by using solutions primarily related to technology.
This time last year, Wei Tao was teaching at UM as a Fulbright Scholar. She taught intermediate Chinese to UM students and was a teaching assistant to her favorite professor, Zhen Cao. Now, back in China, she teaches English to her class of 60 students. And she does it over an app.
Tao, 31, is currently in self-quarantine at her family home in Wuhan, capital of the Hubei Province in China. She moved back to her hometown last May after teaching for a year at UM and was teaching at the China University of Geosciences Wuhan when the coronavirus pandemic originated from a produce market in her city.
An average day for Tao now means waking up early and finishing all her last-minute class preparation. From 8:30 a.m. to noon, she's on WeChat, a Whatsapp-like messaging system that allows her to communicate with her students from her family home in the Hongshan district of Wuhan. 
The app isn't only used for teaching. Tao also grocery shops on it, making a list of all her necessary items and sending it out for volunteers to collect and drop off at her home. Quarantine means adaptation, and Tao said that's what the Chinese have been doing best.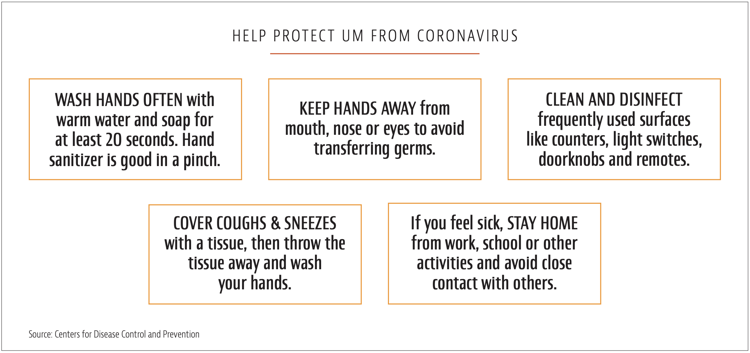 Still, a month is a long time. Tao misses her friends and the family she isn't living with. Sometimes all she wants to do is take a walk outside and enjoy Wuhan's unseasonably nice weather. She credits her teaching schedule with keeping her sane.
"If you're busy, you have no time to worry about things," Tao said. 
Still, talking to people from behind a screen has become tiresome.
"I just can't wait to give my friends a tight hug," she said. "Just getting to rejoice and speak without having to worry about sickness. I am very excited for that."
For Hu, Tao and many others, the crisis has been enduring and is far from over. 
Hu plans to continue sending masks to his family for as long as he needs. He is constrained by his own financial limits, but said this is far more important to him than anything else at the moment. 
"Somebody's got to do it," he said. "People will be lucky if they can get their friends and family covered. And when I see my friends and family struggling back home, and I know I can do something, I feel like I have to."
---
 If you or someone you know is experiencing symptoms of COVID-19, call your medical provider or the Curry Health Center hotline at (406) 243-4330 to discuss your treatment options.