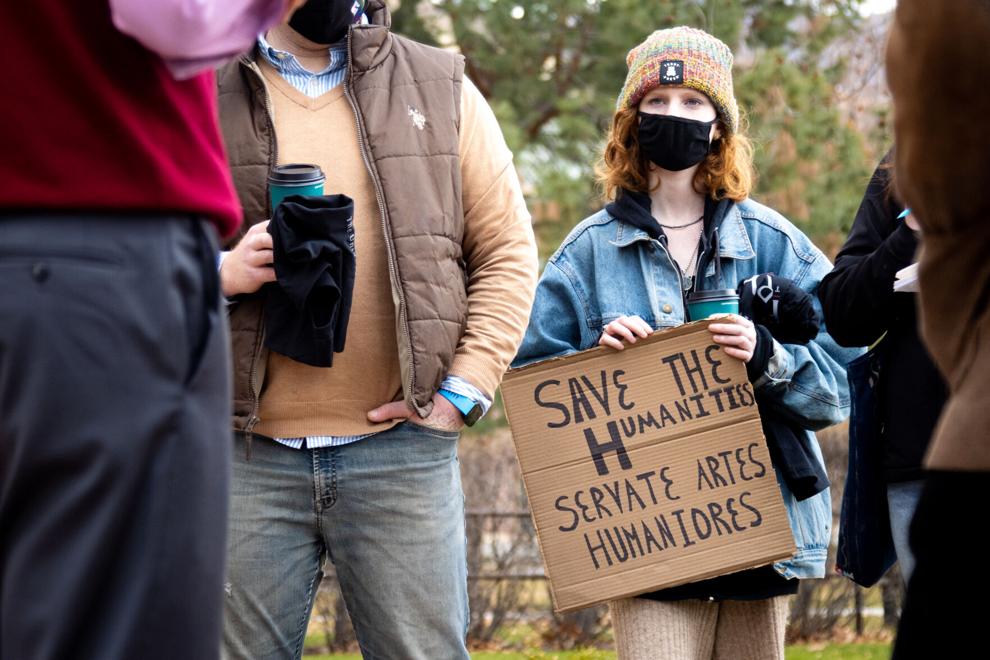 Several students, faculty and staff are speaking out against proposed budget cuts, through a demonstration on the Oval, releasing a letter of rejection and calling on administration to stop cutting from the humanities and sciences. 
These protests are in response to the University's mid-March release of its new budget model, which includes $2.6 million in cuts by 2023 to the College of Humanities and Sciences, a college that has already received the brunt of budget cuts as UM enrollment continues to drop.
The College of Humanities and Sciences, which houses many of the courses that make up UM's general education requirements, has experienced over $10.4 million in budget cuts since 2015. This accounts for 68% of total budget cuts to the University in the past six years. 
Professors and students in the College of Humanities and Sciences say that the newly proposed $2.6 million cut will be destructive. 
"If you cut anything from here on, it will not be sustainable," said Mehrdad Kia, a professor who has been in UM's history department for 31 years. "We will collapse." 
Other professors in departments throughout the College of Humanities and Sciences echoed Kia's sentiments. 
Kia's own department head in history, Kyle Volk, said budget cuts are most evident in the history department when professors who leave aren't replaced. Volk said the history department has lost four critical members whose positions were not refilled and he fears if other colleagues leave they won't be replaced either. 
Jolie Scribner, a graduate of UM's bachelor history program and current UM master's student in history, said she feels these impacts as a student in the history department. She said that her sophomore year, the academic adviser for history and philosophy left, and her position went unfilled. Scribner said students were told to go to faculty for advising at that point, which she said was difficult to adjust to.  
"We have a robust program, but when you lose faculty, you can't serve students as well," Scribner said. 
Likewise, Kia echoed Volk, saying UM's history department has a lot of holes because of the failure to replace faculty members who have left. He said while UM used to have the premier history program in the state, the cuts of the past six years, combined with the failure to replace professors, leaves UM's history department without professors teaching Chinese history, medieval history, Russian history and other areas. Meanwhile, Montana State University has added more history classes. 
"The Bobcats' Chinese program is now bigger than ours," Kia said. "Their history program is, too. They've taken over from us in humanities and sciences." 
Dan Spencer, the director of UM's Environmental Studies Program, said he is also concerned about faculty members not being replaced. Spencer said one environmental studies position has already retired without replacement, and there are three more of his colleagues whose retirements are imminent. For environmental studies, a program with only seven professors, the loss of four without replacement would mean a loss of over half the program's faculty.
Spencer added that his program's operating budget is already so low he's not sure where else to cut. 
"I have concerns about how these cuts will impact the future of liberal arts education at the University, and how our program fits into that," Spencer said. 
In philosophy, Paul Muench, the department head, echoed the same problems as in history and environmental studies: his colleagues who are retiring are not being replaced. 
"Typically, when people retire, you're licensed to replace them," Muench said. 
But in the philosophy department, the retirements of Albert Borgmann and Deborah Slicer have left a hole. Muench said both of these professors were involved with the graduate-level environmental philosophy program. He said in the last evaluation of that program, the person who wrote the external report concluded that it was critical to have at least one environmental philosopher at UM. However, without being able to replace Borgmann and Slicer, Muench said that is not possible.
---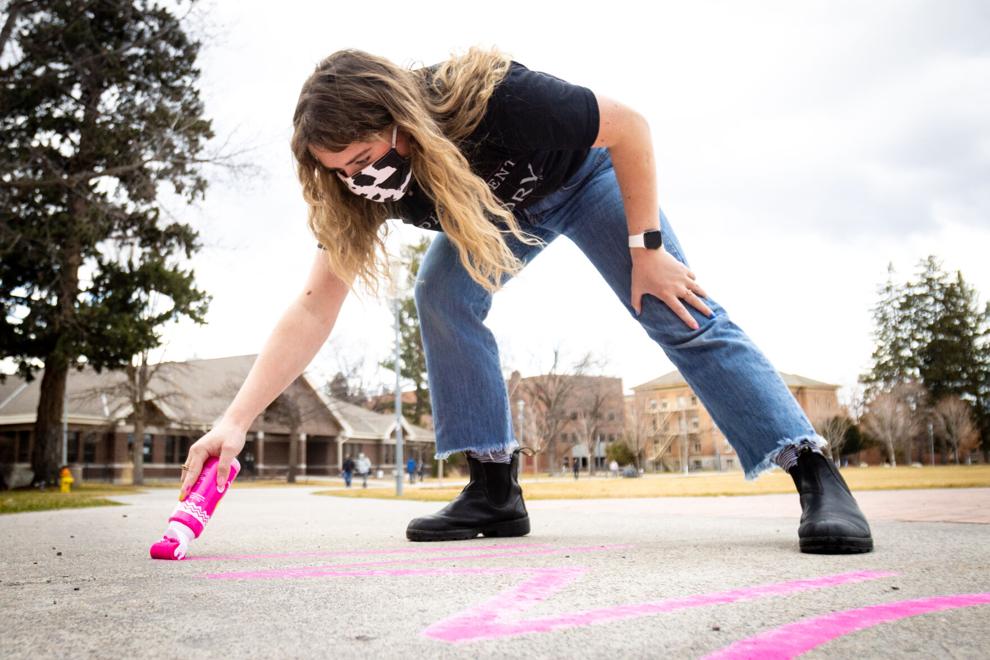 Kia said the issue at UM is not academic, but rather financial. He said he's watched the University's enrollment drop during his 31 years at UM. From Kia's perspective, the reason the University is cutting money from academics is due to a failure to recruit enough students. 
"What is really insulting is that this is a university that is almost half the size as it was 10 years ago," Kia said. "For 10 years, the University and administration has been mismanaged." 
This year, UM's student enrollment dropped below 10,000 for the first time in more than three decades. 
According to Dave Kuntz, UM's strategic communications director, the University has efforts underway to increase enrollment, though he did not specify what these efforts looked like. But Kuntz did say that admissions to UM this year are up significantly over the three-year average. 
Kuntz also explained that the cuts to the College of Humanities and Sciences reflect a change in student interests. He said the college has seen a 45% decrease in student credit hours over the past 10 years. 
"That's where the greatest student decline has been," Kuntz said. 
He added that, as there has been a decline in the College of Humanities and Sciences, the University has seen increases in student credit hours in health, forestry and law, all of which will receive more funding under the new proposed budget model. 
"We have to make decisions that ensure student needs are prioritized as student interests are changing," Kuntz said. 
Even so, he said the University has made significant investments in the College of Humanities and Sciences, citing that the instructional cost per student credit in that college has increased from $162 to $278 over the past 10 years — a 70% increase. He said this investment in students is double that of any other college at UM. 
---
Last Friday, students gathered on the Oval to protest the proposed $2.6 million budget cut at a "Save the Humanities" event.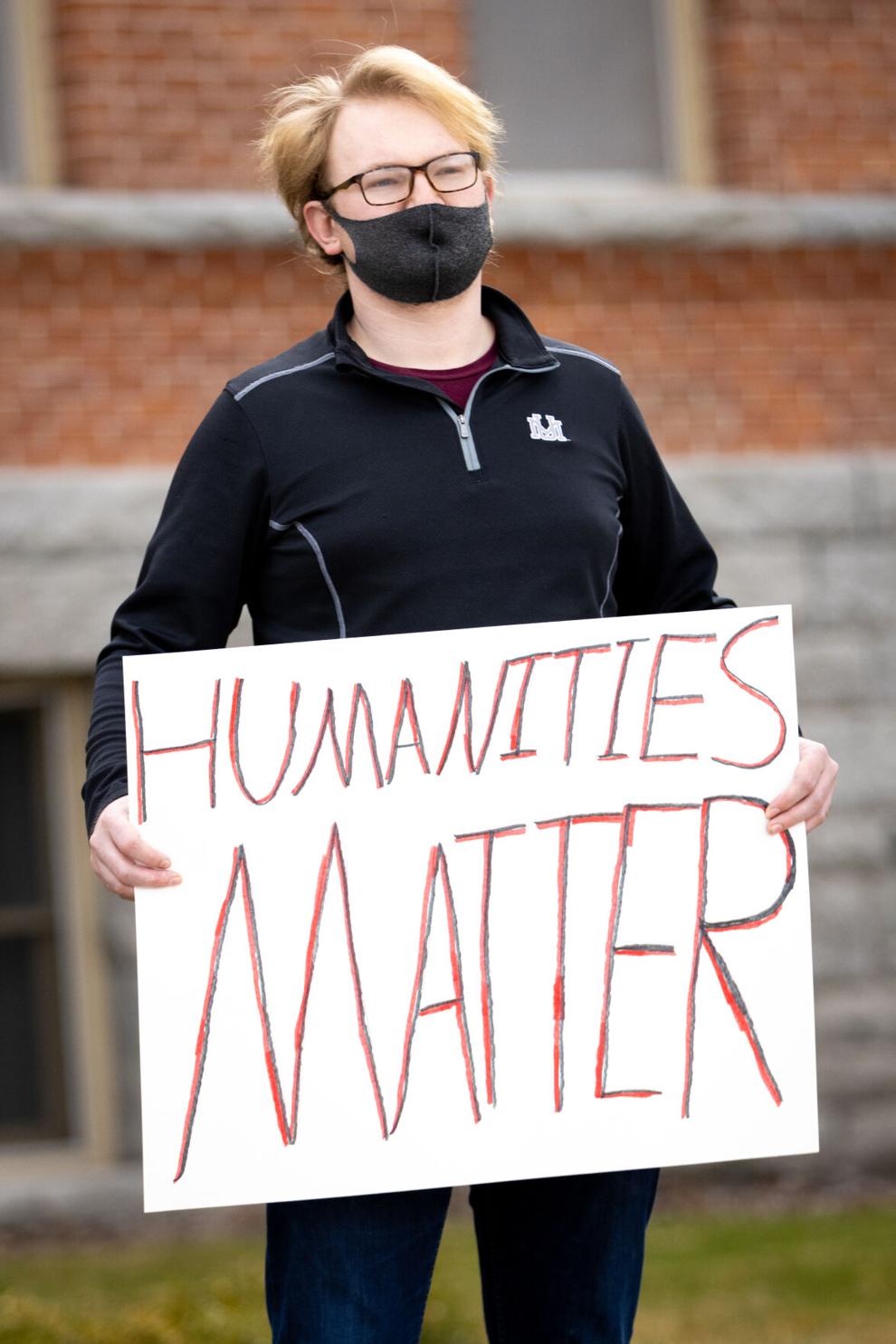 The event — organized by Maddie Hagan, a double major in history and philosophy — was meant to be a celebration of the humanities. 
"It's really meant to show campus administration that the humanities is lively and present and active at UM," Hagan said. 
Students wrote messages in chalk outside of Main Hall urging administration not to cut the College of Humanities and Sciences. They also made posters. Hagan, along with fellow event organizers Clara McRae, Dylan Yonce and Scribner, the history graduate student, handed out t-shirts from the history department.
Students came to the event for a multitude of reasons. 
"I felt a real sense of urgency to be here today," Thor Skjelver, a senior history major, said. "I'm graduating in the spring, but I want my program to be here for future students." 
"I came here for the liberal arts and humanities," Riese Muñoz, a double major in English education and creative writing, said. Muñoz added that she hopes to be a teacher, and wants her future students to receive the same educational opportunities from UM that she did. 
"The humanities have given me so much in terms of a great education," Brock Flynn, a historic preservation post-baccalaureate student said. "So many people share that story."
Friday's event was attended by over 100 people, including students from many different majors, professors in the College of Humanities and Sciences, and UM President Seth Bodnar. Bodnar spoke with students present for nearly two hours about the role of the humanities at UM. 
"The idea that humanities are not important to me is not true," Bodnar said, citing his history degree. 
But Bodnar also said that the question the proposed budget model is trying to answer is one of fair resource distribution. He cited the same information as Kuntz regarding the increases in UM's spending per credit hour on students in the College of Humanities and Sciences. 
Bodnar also said the budget model — based on student credit hours, majors offered and research activity — was determined by a budget committee with representation from different parts of the University. He said the model is meant to provide guidance. 
Bodnar said he was glad for the chance to participate in civil discussion and debate about important issues to the campus community. 
"I'm so grateful for the thoughtful, smart students we have here, and their willingness to advocate on these issues they care about," Bodnar said. 
Hagan and Scribner both said they were surprised by the number of people who attended the event. Scribner said the planning had only been under way for a week, and the word had been spread mainly through posters, social media and word of mouth. 
"I was really encouraged by everyone that showed up," Scribner said. 
Hagan said she was happy with the event, but disappointed by President Bodnar's remarks. 
"I felt like he didn't give any real answers," Hagan said. "I thought it was performative rather than a show of support, which was disappointing." 
Within an hour of the event's end, the sidewalks in front of Main Hall were washed clean of the chalk messages the students had left for administration. 
But Hagan said Friday's event is only the beginning of students advocating for the College of Humanities and Sciences.