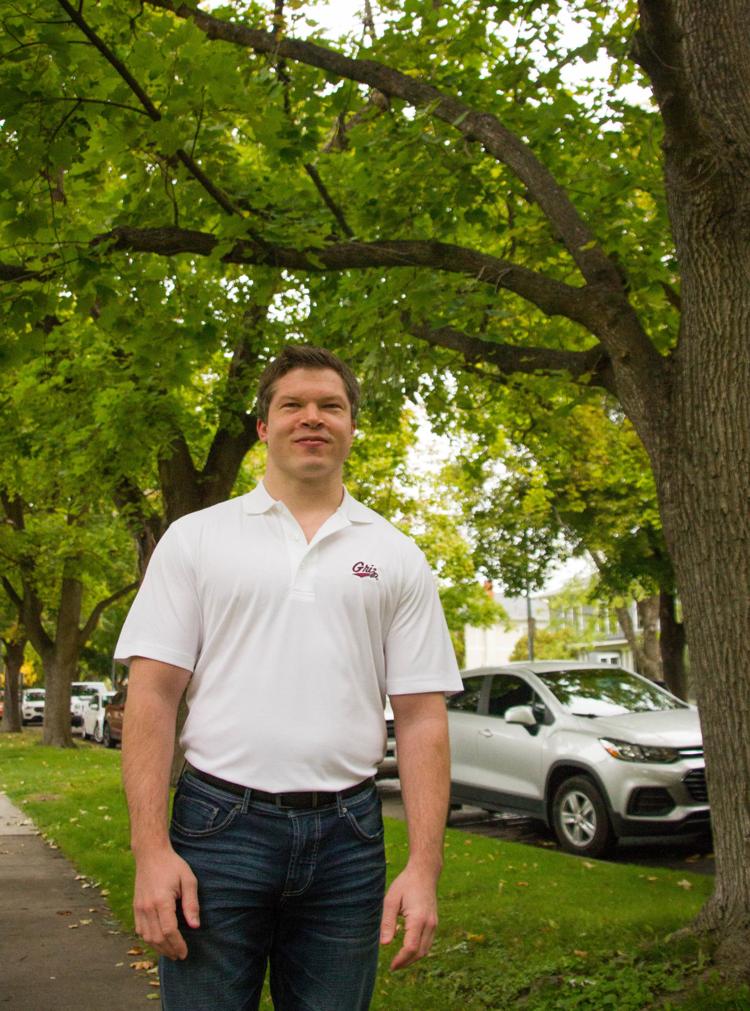 A recent University of Montana graduate is running this fall against an incumbent council member for Missoula City Council.
Drew Iverson graduated in the fall of 2018 with a political science degree from UM. He started campaigning in May 2019 to represent Ward 3 in Missoula, consisting of the Riverfront, Rose Park and University District neighborhoods. Iverson is running against incumbent council member Gwen Jones as an un- endorsed nonpartisan. Iverson said this matchup is difficult in itself.
"It makes me feel like David versus Goliath to be honest," said Iverson. "It's definitely going be to hard. But, it's going to be worth my while because I'm serving the people."
Iverson survived the City Council primaries held on Sept. 10, outlasting Dakota Hileman, a current UM student. The candidates in Ward 3 are vying for one of two open seats on Missoula City Council. Council member Heather Harp will hold the other seat for Ward 3 until 2022.
"By no means am I any expert," Iverson said. "I still have a lot to learn, but I'm just kind of excited that I am at where I'm at."
Iverson's interest isn't recent. He recalled looking at the clock the moment he became interested in politics — Thursday, Jan. 22, 2015, at 6:30 p.m. He joined MontPIRG and ASUM when he attended the University. As a senator, he pushed to expand student parking on cam- pus. This expansion wasn't successful because of the University's geographical limits, he said. While only serving on ASUM for one semester, Iverson said he learned how to be flexible with ideas that weren't his own and adjusted to the organization of meetings. This gave Iverson an idea about what politics would look like after college.
"Nobody was more skeptical of me than myself when I first started," Iverson said. about the beginning of his campaign. "But the more I progress, the more it seems like those doubts slowly go away."
Iverson started going door-to-door in July 2019, speaking with homeowners about what issues mattered to them, he said. He chose to focus on lowering property taxes in Missoula, putting more public recycling bins in Ward 3 and improving snow removal during the winter months. He also hopes to fix roads in Ward 3. While he's flexible with most of his goals, one thing Iverson is certain of is his relatability.
He said he knows what it is like to work a minimum wage job and attend school full time. Whether it's paying rent or paying off student loans, Iverson hopes to alleviate that stress for students in Ward 3 by lowering housing costs.
Iverson said the relationship Ward 3 has with the University is something that can be enhanced. If elected, he said there's no reason why bettering Ward 3 for students won't help the University as well.
"If I do happen to win the election, I want to run for governor after I get done with my term at city council," he said. "I want to keep this momentum going."
Iverson will be meeting at the Missoula Senior Center on Thursday, Oct. 10. Ballots for the Missoula city general election will be mailed out on Oct. 16 and can be mailed in or returned to drop-off locations in Missoula.