A lab at the University of Montana is actively researching and running safety trials on potential COVID-19 vaccines, the University announced in a press release Thursday.
Researchers including undergraduate, graduate and postdoc students at the Center for Translational Medicine, under the direction of UM research professor Dr. Jay Evans, started work on potential vaccines the first week of April and secured $2.5 million in funding from the National Institute of Health.
According to Evans, potential coronavirus vaccines are currently undergoing efficacy and safety tests in animals to ensure they produce no harmful side effects and generate the correct immune response. Once proven safe and effective, the COVID-19 vaccines will be sent to Icahn School of Medicine at Mount Sinai in New York City for additional testing in animals exposed to the virus. That could happen as soon as June or July, Evans said.
"We have a world-class vaccine discovery and development team at UM," Evans said. "That level of dedication is why we're asked to do this. [The National Institute of Health] comes to us because they know we'll get the job done."
The Center for Translational Medicine has generated over $50 million in funding for its work turning biomedical discoveries at the University into clinical drugs and vaccines since its founding in 2016. Now, Evans said the Center, along with other research institutions, is leading the global effort to find a vaccine for the virus that's infected over 2 million and killed over 150,000 people worldwide.
Though the lab began testing the vaccine in animals just weeks ago, a representative of the National Institute of Health asked that the lab put in a request for funding in the early days of the COVID-19 pandemic. Evans said his lab submitted the request and started work on a vaccine long before official funding approval came. 
Evans said the University had all the tools needed to produce all parts of a vaccine, in part thanks to work done at UM Division of Biological Science professor Stephen Sprang's lab.
"We always made vaccines, and they make proteins for many different types of research," Evans said. "It was an opportunity to bring those two centers together in a way to tackle a problem and a need."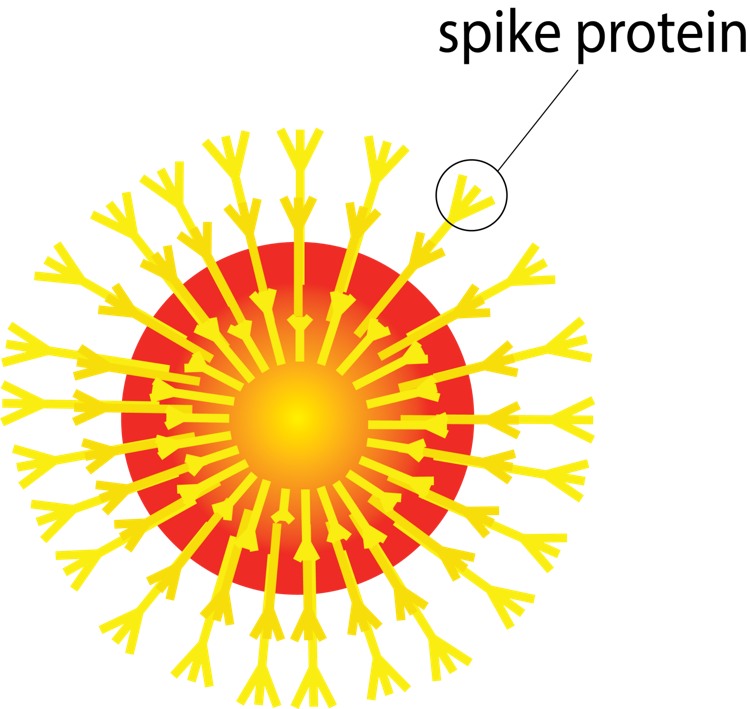 Sprang's lab normally generates a wide variety of cell proteins for use in projects across campus. However, when Evans' group started research on a coronavirus vaccine, Sprang's researchers prioritized producing coronavirus antigens — "spike" proteins found on the surface of the virus. The proteins break into healthy cells and spread more of the virus.
Sprang is the director of UM's Center for Biomolecular Structure and Dynamics, a research organization composed of faculty from multiple departments across campus. He said the researchers at the Center are working hard to ensure the antigens, critical for testing the effectiveness of potential vaccines, are ready for use in labs at the University.
"One of the things we'd like to know is how many people have been infected and how many have an immune response," Sprang said. "There are probably 10 different labs that have generated vaccines, and they need to be tested."
Sprang said the virus antigens are also used to generate tests for the presence of coronavirus antibodies in the bloodstream, indicating prior exposure and current immunity to the virus. Medical experts and governors from across the nation have said making these tests widely available to the public will be a critical step toward lifting shelter-in-place orders.
The University announced its own social distancing guidelines on March 12, just before students left for spring break. Since then, the University also shut down all nonessential research across campus.
Research at UM is currently operating under "research level two." This protocol, outlined by UM and other research universities across the country, is in place to ensure the minimum amount of personnel come in contact with one another, according to UM's research and creative scholarship website.Students currently can't run new experiments for their research, and campus buildings are only accessible for students located in essential labs. 
A move to change protocol from research level two to levels three or four would result in a mandatory experiment and building shutdown if the pressure from COVID-19 grew in Montana. For all research at UM, moving experiments that don't meet this standard off campus is permitted. This decision would be at the discretion of President Bodnar, with consultation from the Office of the Commissioner of Higher Education and the governor, the Research and Creative Scholarship website reads.  
According to the Research and Creative Scholarship website, essential experiments "would result in significant financial or data loss" if cancelled. In addition to preventing financial or data loss, essential experiments are those that would pose a safety hazard if discontinued, are directly related to national security or are directly related to the prevention or treatment of COVID-19. 
"My situation is probably pretty typical of other faculty who run research labs," Sprang said. "If they have a project that requires them to analyze data, or if they're writing or using computer programs that they can operate away from the lab, they're probably doing that."
Essential coronavirus protein production has continued in Sprang's lab, and some student researchers are taking on extra work to make it happen. 
Graduate student Marlene Woldstad is one of three researchers in Sprang's lab still physically coming in to work. Not only has she had to adapt to online classes, but she said her hours have doubled since the lab dropped all its prior projects to focus exclusively on coronavirus proteins.
"It's kept me incredibly busy right now," she said. "I'm having to become laser focused to be able to accomplish everything."
Woldstad was employed in Sprang's lab during her undergrad, when she specialized in generating insect cell proteins. At 53, Woldstad said she's pursuing her master's in broad field science to achieve her dream of teaching middle school science.
Woldstad said she'll have lots of stories to tell her future class from her current work in the fight against COVID-19.
"To see everything shut down is a little surreal right now," she said. "Usually things are hustling and bustling around here."
On top of doubled hours, Woldstad said she and her fellow researchers are practicing social distancing, meaning only one person works in the lab at a time. She said it makes for an isolating experience.
Additionally, the graduate student said generating the proteins critical for testing potential COVID-19 vaccines is not a quick process. She hopes her lab will be able to send proteins to Evans' lab in May. 
Woldstad said juggling the roles of being a student learning remotely and a coronavirus protein researcher has taught her some valuable lessons.
"To be a student right now, to adjust to online classes, to be working in a lab and working on a project like this— it all comes together," Woldstad said. "When I do become a teacher, I'm prepared for the new normal."
Evans said coronavirus research on campus does more good than just fighting the virus.
"There's more benefits than just the science," Evans said. "It's also a benefit to keep people working."
As Woldstad and the other members of Sprang's lab aid Evans in the race for a COVID-19 vaccine, most labs across campus, deemed non-essential by the University, remain shuttered. Sprang said funding agencies like the National Institute of Health are encouraging researchers to keep all staff on the payroll.
"This slowdown is going to delay everyone's progress," Sprang said. "No one is being penalized for having to stay home."
Michelle Nemetchek, a graduate student pursuing her doctorate in biochemistry and physics, works in UM professor Travis Hughes' lab, which is studying how pharmaceutical drugs affect the dynamics between proteins in cells.
As a member of a lab designated non-essential, Nemetchek said her in-person work has been sidelined.
"All of our experiments have been really flexible, thankfully," she said. "I've been able to throw them in the freezer, and they'll be there for me when I come back."
Nemetchek said she's still getting paid for her work, which now consists mostly of reading and writing journal articles from home.
Sprang said the University is creating a system to help labs record the amount of time workers have been unable to conduct research, but the larger question is whether or not funding agencies will provide extra funds at a later date to cover the lost in-lab time.
"We're not confident at all that that's possible," he said. "Nevertheless, we're keeping track of that unproductive time."
Even from the perspective of a researcher, Sprang said he doesn't know how long life will consist of social distancing and stay-at-home orders, but he was confident the University's labs will recover from the lost time.
"We'll find out where we are two to six months from now," he said. "We'll pick up and move on."
As the researchers at the Center for Translational Medicine barrel toward a viable COVID-19 vaccine, Evans said their success so far is a testament to the dedication of his remarkable team of researchers, from students to professors.
"Hopefully, the message will get out there to people who want to come to college at the University of Montana that it's a great place to do science," Evans said.