Sunday morning in the sleepy University District started with growling stomachs searching for a high carb item to satisfy their craving at a new local bakery. 
Tandem Bakery and Cafe, located at 1221 Helen Ave, looks to provide a niche for college students by supplying gluten free and vegan pastries in a laid back environment one block away from the mountain campus.
Started by married couple David Tyson and Beth Gherlein as a wholesale bakery, the company has been gaining popularity over the last decade. The business started as an idea in their home kitchen, now distributes pastries to stores across Montana. 
The couple developed their own donut and bread recipes over a Missoula winter in 2012 after they had been disappointed by the lack of gluten free or vegan pastry shops in town. 
Gherlein has worked in multiple bakeries and restaurants, allowing her to gain the skills she needed.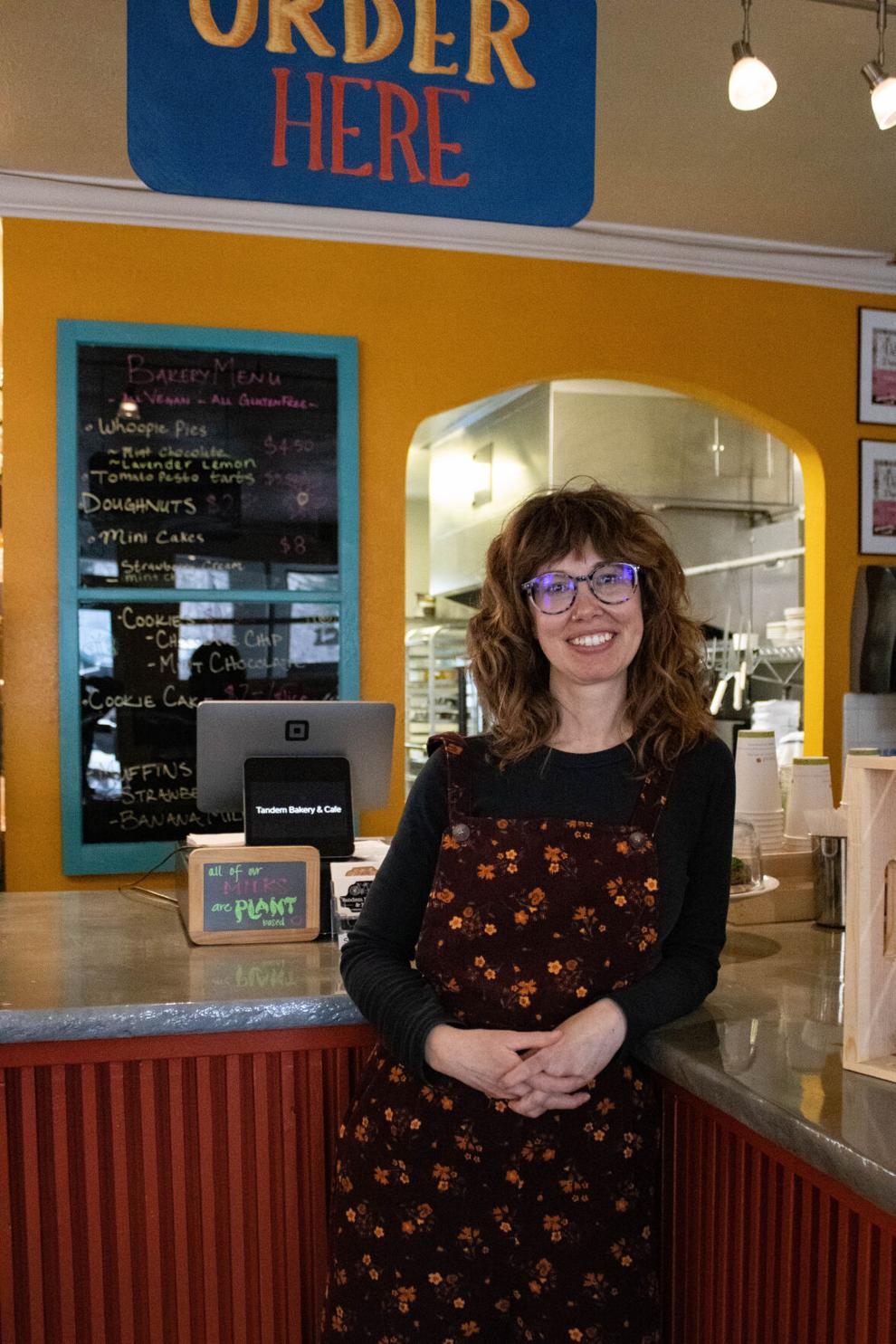 "I've always loved baking," Gherlein said. "[Gluten free and vegan] is an exciting way to bake. Every recipe we do, we have to invent and that makes it more challenging."
Gherlein's dream has been to own a storefront where people could gather over the baker's delicious sweets. But with just her and her husband, she knew they would have to start small. 
The two took to the streets after perfecting some recipes and started selling their products at the Clark Fork Market in downtown Missoula. They built clientele and made the connections necessary for business. 
In 2015 they opened a production kitchen. They expanded the wholesale business and have been selling to places like the Good Food Store and The University of Montana Food Zoo on a regular basis. 
The bakers stayed in the wholesale market for seven years because of staffing and a difficult real estate market. The pandemic delayed them a couple years, but after a year remodeling the space, the couple opened Tandem Bakery and Cafe on March 6.
Centrally located within the neighborhood west of UM, Tandem has picked up traffic with ease. 
"I live in the neighborhood and it's a great spot for me because it's within walking distance,"  customer Kathi Campbell said. 
Campbell has seen multiple businesses come and go in the space where the cafe now resides, like the Buttercup Cafe and most recently Nonna's Neighborhood Eatery. She was excited to see a bakery join the neighborhood after COVID-19 caused many to flee.
"This was such a big dream for me, just to open a retail space," Gherlein said. "So ongoing, my goal is that this place continues to be successful and that we can make it into a real community space."
Tandem is open from 7 a.m. to 3 p.m. Tuesday through Friday, from 9 a.m. to 2 p.m. on the weekend and closed on Mondays.  
Donuts have been the top selling item for the bakery since the beginning, along with their bread varieties. They also have a full espresso bar, and a lunchtime menu. The couple plans to add a savory hot food menu in the coming months.