Sophomore cross country runner Beatrix Frissell was among the most talented and promising cross country runners in the Big Sky Conference. Then she got COVID-19, and as the Kaimin first reported, the entire UM cross country team was quarantined.
Days after the University of Montana confirmed a cluster of COVID-19 cases in UM Athletics, …
"I was running 70 to 80 miles a week before this," she said. She was the healthiest she'd ever been before her infection, and now doesn't know when she'll get back to that point.
The Kaimin was told on Sept. 18 that the cross country team was quarantining. For two weeks in September around then, Frissell didn't run at all.
Frissell contracted COVID-19 from a roommate. She and her roommates were the only team members to test positive, but the whole team was quarantined. Frissell had never expected to get the virus.
She does not believe she contracted COVID-19 because of carelessness on her part.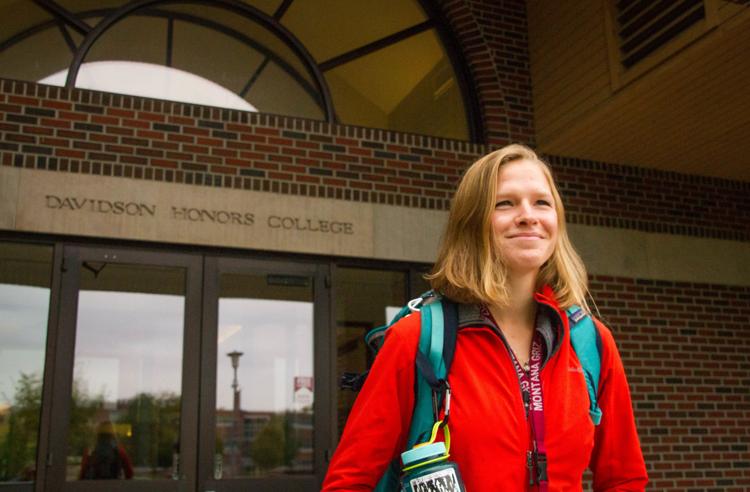 "I've taken this super seriously since the spring," she said. "I have older parents. I didn't see any of my friends when I went home over the spring and over summer break."
She felt multiple symptoms of the virus, especially trouble breathing. "I think that I was very lucky compared to a lot of especially older people," she said.
After getting the virus and not practicing for two weeks, she is now trying to make change within UM athletics. She wants to see more social distancing and an added emphasis on listening to athletes.
She has voiced her concerns to her head coach, Clint May, and also joined a Zoom call for athletes to ask the administration questions.
"The level of understanding of how easily you can get this thing is not really emphasized," she said. "I think the University administration really needs to ask themselves, why are we seeing so many cases?"
She also noted it isn't a coincidence that almost every UM sports team has had to be quarantined so far this semester. In an email to students on Sept. 16, the UM COVID Response Team identified UM athletics as a major campus cluster.
"I think the athletic administration is trying their best in terms of giving us a season and giving us the availability to practice," Frissell said. "I think there should have been more restrictions put into place, and I think it should've looked a lot different than having full team practices."
Frissell, a graduate of Polson High School, is a political science major and a member of UM's Davidson Honors College. Freshman year, she finished 10th in the Big Sky Conference Cross Country Championship and qualified for regionals.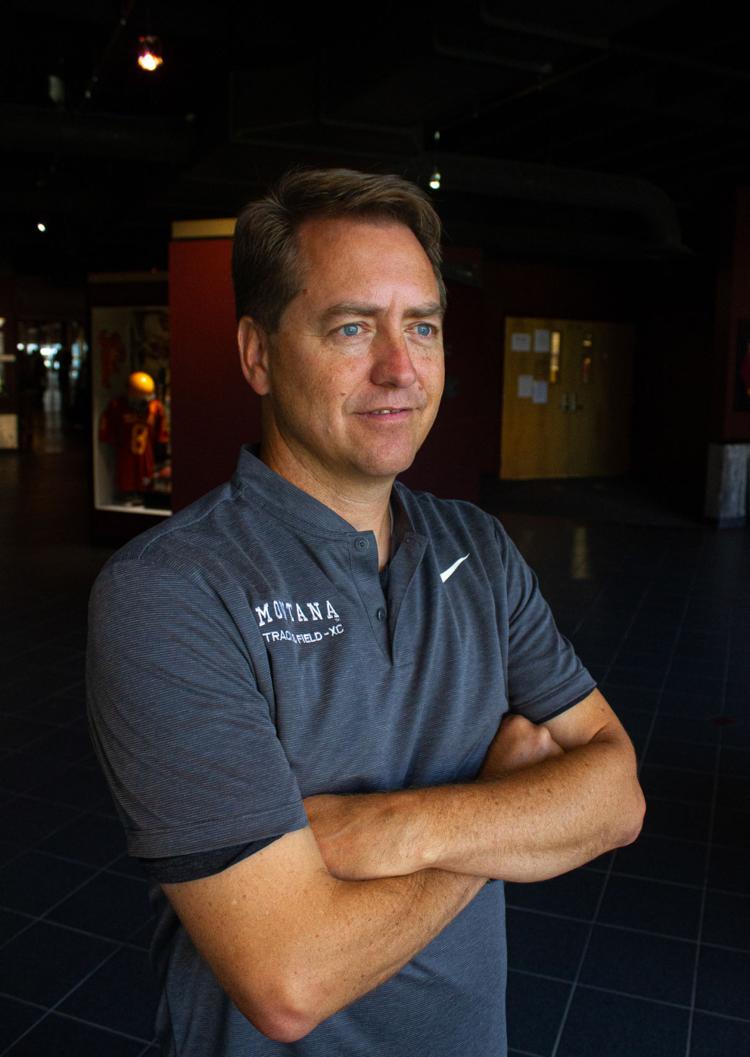 May, who was hired in Frissell's freshman year, said Frissell was set to be a top 5 runner in the Big Sky Conference this season.
May said the virus hit Frissell physically the hardest of anyone on his team.
One cross country runner had to quarantine for two weeks because she was listed as a close contact of the virus. She then went to one cross country practice and was forced to quarantine again because of Frissell and her roommate's positive tests. Despite never showing symptoms or testing positive, she couldn't run for three weeks.
"I felt terrible for her," May said.
May said he appreciates Frissell voicing her concerns to him. He said looking back, he can see some safety measures he would have changed within his teams practices, like the number of runners in a group.
He said the team is in a variety of different mindsets regarding COVID-19, so by appealing to his higher-ups for one athlete, like Frissell, another athlete's views about COVID-19 may be overshadowed. He is focusing on making sure to only advocate for something if the whole team is in agreement about it.
He does encourage his athletes to reach out to UM on their own like Frissell did.
He also said even if he disagrees with something happening within UM athletics, which he doesn't, he doesn't have much leeway to do anything.
"I don't think that anyone is promoting or striving for something that I feel in my heart of hearts is wrong," May said.
May said, even if his team had had all of its new precautions in place, like the reduced group running numbers, at the beginning of the year, COVID-19 would still have infiltrated his team. He said COVID-19 is coming from outside of athletics.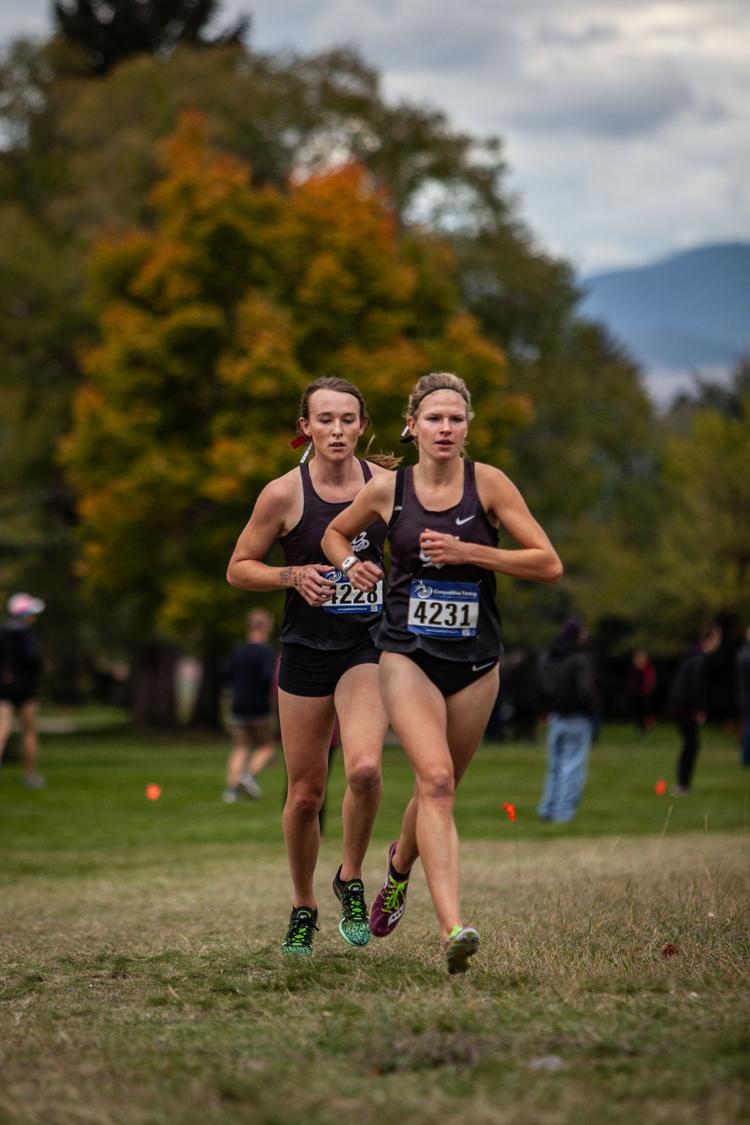 While the Big Sky Conference is planning a shortened running season in February, Frissell said she'll need to see drastic changes to how things are being handled before she's comfortable competing.
The Big Sky Conference also ruled that cross country meets can be held in the fall of 2020, if they meet county health standards. May said some Big Sky Conference schools are eyeing competing at a meet in early November.
May has also been in contact with Montana State University's cross country coach in order to see where MSU's cross country team is at mentally and physically.
The Big Sky Conference is also trying to have a cross country championship in early 2021.
Frissell spoke up about some of these changes she would like to see, at UM and in the Big Sky Conference, in a UM athletics Zoom call on Oct. 5. The call was hosted by a variety of UM athletics members, including athletic director Kent Haslam and Charles Palmer, a professor at UM in integrative physiology and athletic training.
Palmer said in the meeting, the members discussed "what resources are out there, how to access them, how to help a teammate that might be struggling."
Palmer said the call was arranged by student athletes, but he didn't ask why in particular they wanted to meet.
This was the fourth Zoom meeting of this kind to be held within athletics and the first to happen this fall.
These meetings are open to all student athletes. Six athletes and five UM administration members attended the meeting. Palmer speculated the low turnout of athletes was due to the meeting being scheduled at noon.
Usually by this time in the semester, football games would be in full swing on the weekends,…
On a recent Monday evening in Missoula, Mike Nugent was joined on his patio by his two longt…
The Big Sky Conference officially announced the cancellation of the 2020 football season on …
Palmer said there are a lot of athletes excited for a potential spring season. While some have serious concerns about it, it's also a major motivator for others.
May has also seen this trend within the cross country team.
Frissell said the fact that athletes were all given the option to opt out of an upcoming season, was stressed in the Zoom meeting.
May said one athlete not only opted out of playing their sport, but also stopped going to school completely.
"In their particular case everything went online and there was no in person," May said. "This shows exactly how mentally, physically and emotionally draining this challenge is."
Palmer noted there's no set number of cases that would make athletics shut down again.
"It's complicated," he said. "There really is no trigger point, specific number that if it hits that that things will stop, and more just a whole series and collection of different pieces of information."
Palmer said this decision is more up to the Missoula City County Health Department than it is to the UM Athletic Department.
UM Director of Communications Paula Short told the Kaimin in October that UM is in fact in the driver's seat when it comes to closing campus, but it doesn't anticipate closing the campus all at once.
Palmer also said he likes what he has seen so far from UM athletics.
"The quality of people in Grizzly athletics is amazingly high… top notch quality people that are working their tails off; they normally work their tails off, and layered on top of that is this COVID situation," he said.
He said testing is becoming more and more available and it is "looking more realistic that there's some semblance of sports in the spring."
May is now faced with the steep challenge of getting his team back into a competitive state before spring. He said he used to lose sleep because he didn't always think he was evaluating and training his runners well.
"Most of what keeps me awake now is worrying not about training, but worrying about mental resilience, worrying about emotion," he said.
May is basing his training levels for athletes based on how long they were in quarantine. Previously training was based on experience, age and ability.
He said UM will let its runners decide on whether they each individually want to run in the future.
"Ultimately there are going to be some in the conference from our school and from other schools that are going to say 'you guys are crazy, don't do this, don't go into this, we don't have a cure for coronavirus,'" May said. "I can still be completely respectful of that and actually even be supportive of that."
He also added that it has been hard to keep comradery amongst his team.
"Coronavirus is not a unifying thing, it's the opposite," he said.
Frissell echoed this sentiment. She says it is hard not to point fingers at those who may have attributed to her and her teammates getting the virus.
She is still upset with UM's overall handling of the virus. She said there were plenty of times in her classes or on campus where she was put out of her comfort zone.
She is also worried that an athlete at UM will never be able to recover from COVID-19.
"Obviously something needs to happen, something needs to change," she said. "From the beginning [UM] needed to be more restrictive."
More about COVID-19 at the University of Montana: