People dressed in all black laid around a makeshift pipeline and repeated "Water is life," at Caras Park on March 6, in protest of the Keystone Pipeline construction.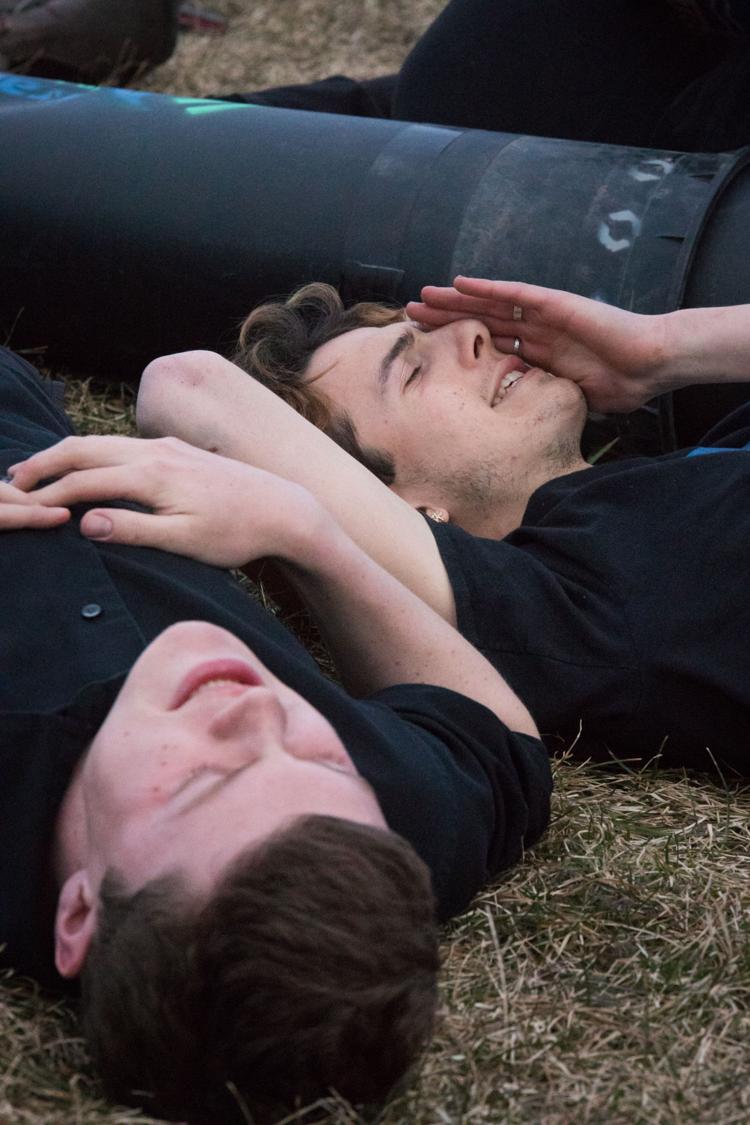 Approximately 70 people  gathered to protest the future construction of the Trans-Canada company's Keystone XL Pipeline, which will extend 1,661 miles. The pipeline will transport crude oil from Alberta, Canada, down through  major midwest U.S. hubs, ending in Nebraska, according to the Global Energy Institute's website. However, the pipeline has been controversial because of its route through Indigenous lands and its potential to leak into drinking water as well as other environmental impacts. 
During the protest, volunteers dressed as construction workers built a pipeline made of cardboard-like material over a hill at Caras Park. When the construction was complete, other volunteers dressed in all black laid on the grass surrounding the pipeline and created a human representation of an oil spill.  The volunteers shouted and repeated several phases during the demonstration, including "Shut it down," and "You can't eat money, and you can't drink oil." 
Josh Decker, one of the event coordinators, said the protest was meant to represent the actions of the Trans-Canada Company. 
"We are here to build pipelines through public space with impunity in the same way Trans-Canada will," Decker said.
Mikaila Kreiting, a University of Montana junior studying Environmental Studies, participated in the protest. She said that the protest was a way to raise community awareness for the problems the pipeline will create.
"We can't have climate justice without environmental justice," Kreiting said.
The protest was held last Friday due to a hearing in Great Falls that same day. The hearing concerned a lawsuit filed against the U.S. Army Corps of Engineers for issuing a permit to Trans-Canada to build the pipeline without a proper environmental impact investigation, according to a report done by the Great Falls Tribune. 
The demonstration in Caras Park was meant to focus Missoula's attention on this problem, according to Leticia Romero, one of the event coordinators. She said the topic is very important to her as an Indigenous person, and everyone should be concerned about the issue.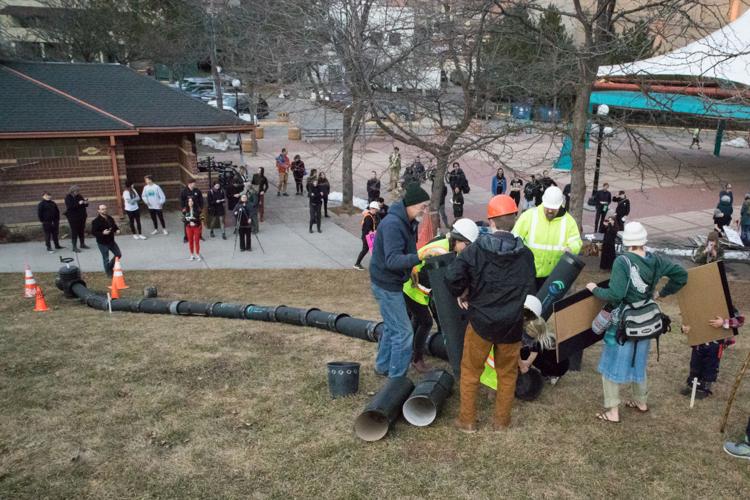 "We are from the Earth, so if you feel that, then it should hurt you when your land is getting hurt... Should we just stand aside and not do anything?" Romero said. 
The Missoula mother said although the protesters may not make a difference to the Trans-Canada company, their goal is to strengthen the community for the future. According to her, community is what will help the cause in the future.
There are no other planned future protests at this time.