A newly loosened guest policy will remain in the residence halls despite the Missoula County Health Department's release of data last Wednesday that revealed the addition of 24 University-affiliated COVID-19 cases linked to off-campus activities.
Students in residence halls were not allowed to have anyone in their dorm rooms the first couple of weeks of school. The policy was loosened on Sept. 8 to allow each resident to have one guest in their room at a time.
However, the guests can only be from a student's floor, and masks must be worn. If a resident has a roommate, the roommate's consent is also required.
"I hope if we can continue following it, it'll be able to be loosened more eventually, but I think having those first two, three weeks of no visitors is really kind of what saved us," Ember Cuddy, a resident assistant in Miller Hall, said.
Cuddy, who uses they/them pronouns, said they'd been able to have office hours in their room for the first time, due to the changes to the guest policy. Previously, if a resident requested to talk with them, the two would have to go downstairs to the unoccupied community space.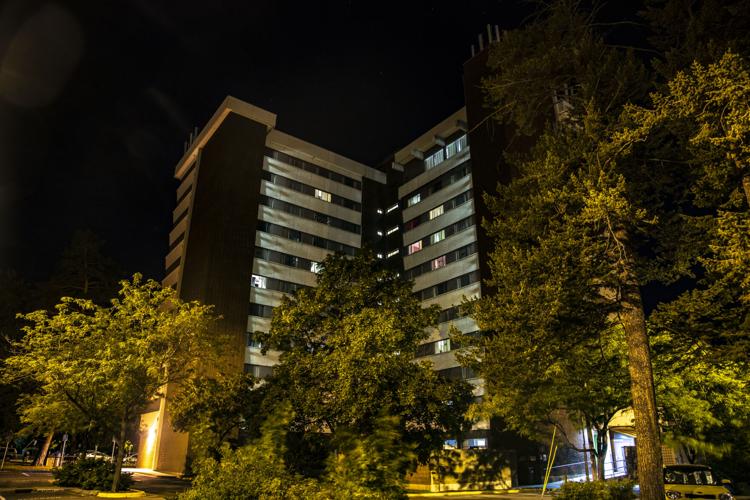 Pamela Altmaier, the assistant director for community standards with UM Housing, said the no-guest policy that was in place until Sept. 8 received a mixed reaction, with some residents glad to see the strict measures in place, while others complained of feeling isolated.
The change in the guest policies came as UM saw fewer alleged violations of the no-guest policy.
The University's housing data showed from Aug. 14-Aug. 20 there were 54 allegations of the no-guest policy being violated, as compared to the 24 allegations during the last full week prior to the change, Aug. 28-Sept. 3.
Siena Cysewski, a resident in Duniway Hall, said the original rules did not stop all students from sneaking guests into their dorm rooms.
In Duniway Hall, two of the floors are for female students and two are for males. Cysewski said compliance on her floor had varied, but she'd seen some students sneak their significant others in.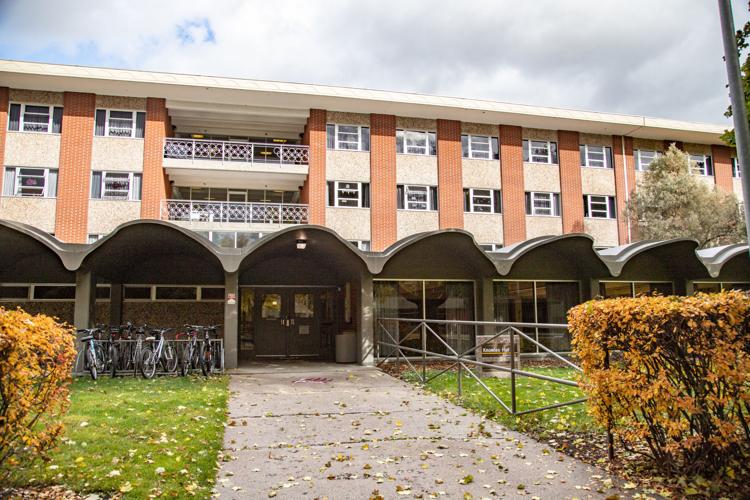 She said the lack of connection with students on her floor had been one of the harder parts of the prior rule.
"It was really hard to uphold that and be a good little citizen because of course I want to keep everyone safe, and I want to abide by the University's rules, but it's just difficult because you want to have a normal college experience," Cysewski said.
Keeza Leavens, a freshman in Knowles Hall, said the loosened guest policy has allowed students to keep their doors open and better connect with one another.
Leavens is glad about the new policy, but she doesn't expect everyone to follow it.
"I can almost guarantee there's always going to be more than the amount that's supposed to to be in the room, that just doesn't really happen, but I do think people are pretty smart about it," Leavens said.
The extent of the punishment a student could get for not following one of the community standards is based on a student's conduct history.
The punishment varies from a warning to housing probation, which ensures students are reminded of the policies. If a student is put on housing probation, UM Housing may consider the cancellation of their housing contract if violations continue.
Throughout these stages, students have the option to meet with UM Housing staff to discuss the rules and their violations.
Sandy Curtis, the executive director of housing and community standards, credited the ability to reverse the guest policy at any time as the reason why the dorms are continuing to follow the adjusted guest policy, despite the recent spike in cases.
Curtis also sits on the University's COVID-19 Response Team, which meets daily to discuss the University's efforts to mitigate COVID-19.
"The CRT continues to monitor this on a daily basis and will make changes as necessary for the health and safety of our residents," Curtis said. 
More about COVID-19 at the University of Montana:
For the last three weeks, the Kaimin's coverage has focused, sometimes exhaustively, on the coronavirus. The pandemic has filled our news sect…
Emily Tschetter, an incoming freshman from Billings, lugged her cello and guitar toward the newly renovated steps of Knowles Hall on a recent …