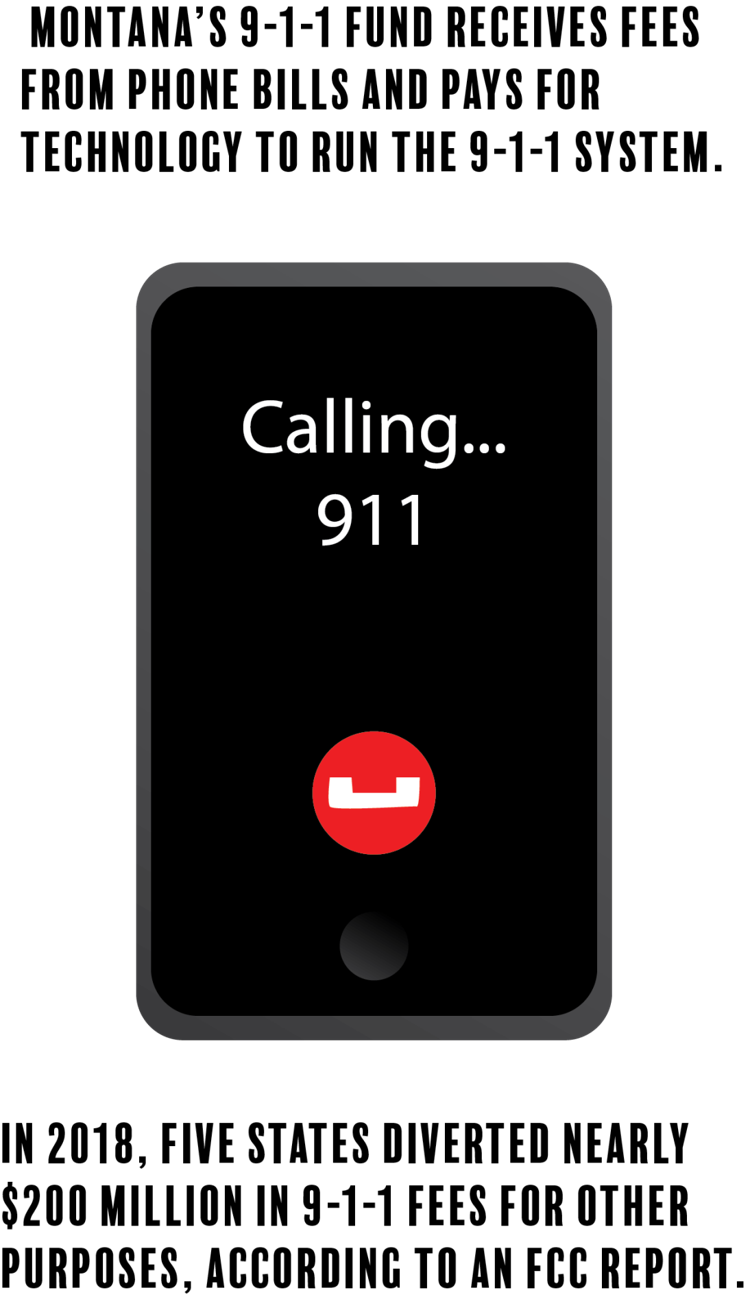 UM Facility Services is working with fewer staff following a buyout in December 2017 that drew criticism from a federal official.
The department, which covers everything from weed control on Mount Sentinel to cleaning classrooms, lost 26 employees as part of employee buyouts in the Fall of 2017. Facility Services' staff has shrunk by about a third to just over 100 since 2013, the Kaimin previously reported.
Kevin Krebsbach, director of Facility Services, said it hired seven replacements for positions lost in the buyouts and has not had drastic staffing changes since then.
"We've really worked hard on being more efficient," Krebsbach said. "A lot of equipment has made us more efficient with the people that we have."
The buyouts paid faculty and staff to leave UM to save money as enrollment declined. The state legislature paid for them with about $2 million from Montana's 9-1-1 fund. 
The buyouts prompted a letter from Mike O'Reilly, a commissioner on the Federal Communications Commission, to Montana Gov. Steve Bullock to criticize the move last September.
Montana's 9-1-1 fund receives fees from phone bills and pays for technology to run the 9-1-1 system. State governments sometimes divert these funds. In 2018, five states diverted nearly $200 million in 9-1-1 fees for other purposes, according to an FCC report.
"To be clear: 9-1-1 fee diversion is unacceptable under any circumstances," O'Reilly's letter stated. "That being said, if reports about how the money was spent are true, Montana's diversion of funds would be one of the most egregious cases that I have come across in my time at the Commission."
In a letter responding to O'Reilly, Bullock said the buyout money came from an account that had grown to $10 million because it brought in more money than it paid out. He said the rest of the money went toward 9-1-1 expenses.
Chris Lounsbury, Missoula County's chief operating officer, said he is not aware of any other diversions of Montana's 9-1-1 fund. He said it is important that 9-1-1 funds are used as intended, but the transfer didn't seem to impact the 9-1-1 system and he was not as concerned as O'Reilly.
In Facility Services, the custodial crew lost 15 employees out of 54.5 full-time equivalents at the time to the buyouts. It is responsible for cleaning about 50 buildings on campus.
Tim Elliott, assistant director of custodial services, said it took 18 months to stabilize personnel, including hiring 25 temps. The custodial crew reorganized into teams of three or four with checklists to clean each building, which he said has worked out well.
UM's grounds crew, which covers landscaping and snow removal, lost three staff members in the buyouts and currently has 7.4 full-time equivalents. Ben Carson, the grounds maintenance supervisor, said staff have been training in skills like tree trimming this winter to be more flexible and efficient.
"Ideally, we'd be able to put any employee in any situation and they'd be capable of accomplishing the task," Carson said.
Carson said equipment for work like snow removal and spraying pesticides has allowed the crew to cover more ground with fewer people. Facility Services is also in the process of hiring two new seasonal groundskeepers that would split their time between grounds crew and natural areas management.
Marilyn Marler, natural areas manager, works to control noxious weeds in favor of native plants on 700 acres of UM land on Mount Sentinel and at Fort Missoula. She said the split positions would save training time and be a welcome addition.
Director Krebsbach said a combination of grants and Facility Services' budget would fund the split positions, which would help with efficiency and retaining employees.
"We've thought outside the box a lot to keep our morale up," Krebsbach said. "We've got to do more with less."