The formerly failing fraternity Sigma Alpha Epsilon (SAE) is making a comeback this year after having to shut down its house for the 2019-2020 school year for financial reasons.
The SAE fraternity is now made up of 11 members, with five living in the SAE house. The fraternity's house was shut down after declining membership put SAE in a tight financial spot, according to reporting done by the Kaimin last year. The chapter was still active last year, just without a physical home. The fraternity's current president, Cole Argon, said he is excited for this year and the new opportunities it will present.
"Our goal is to get rid of the negative stigma surrounding fraternities," Argon said.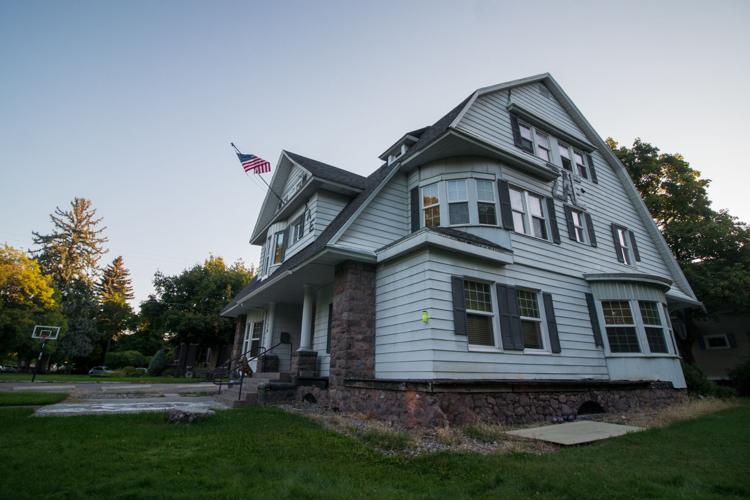 Jeff Savage, a University of Montana and SAE alumnus, is primarily responsible for taking the initiative to re-establish the fraternity. After he came to the fraternity homecoming last year and realized SAE had closed its doors, he decided to become more involved in his old fraternity.
"I have formed lifelong friendships from my time there...and now I want to give back," Savage said.
SAE, according to Savage and its website, is centered heavily on academics, leadership, and philanthropy. In the past, the fraternity "has gotten away from those," Savage said. But with the re-establishment of SAE, he wants the fraternity to refocus on those standards.
To do this, Savage wants SAE to be selective on who it invites to become a member. Because of this, the fraternity is relying on a rolling recruitment instead of a typical pledging method. The rolling recruitment allows the fraternity to get to know the potential member over an extended period of time and finds potential members based more on recommendations than the more traditional pledging, Savage said. Pledging gives less of an opportunity to get to know the potential member.
Savage said the rolling recruitment will permit SAE to ensure the member lives up to their revamped standards. It was these standards that swayed Savage to join in 1982, and he wants to ensure that legacy continues.
When finding members to re-establish the fraternity last year, Savage said he tried to find people whose actions mirrored SAE's standards. He reached out to Argon last spring, and Argon agreed to help SAE get back on its feet.
"I liked [Savage's] vision, and I was all for it," Argon said.
Argon also wants to focus on re-establishing SAE's reputation. He plans to do this by having a strong presence on campus as well as focusing on philanthropy and community outreach.
"Hopefully people can see we are doing other things other fraternities are not," Argon said.
Moving forward, Savage's only concern is the long term commitment to the standards and goals that are the new focus points of SAE. But he said the current members are very committed and ready to uphold SAE's morals.