Donation vases and a bundle of sweetgrass sat on a draped table at the Missoula Urban Indian Health Center (MUIHC) parking lot on Monday, Sept. 23. Beside the vases rested a photograph of a young woman with short, dark hair and brown eyes.
Cutouts of red dresses, symbols representing the Missing and Murdered Indigenous Women (MMIW) movement, hung around attendees' necks. They read, "Justice for Kaysera: Taken not forgotten," and "No more stolen sisters."
Over 50 people formed a semicircle and held unlit candles. They gathered around while Kaysera Stops Pretty Places' family members spoke.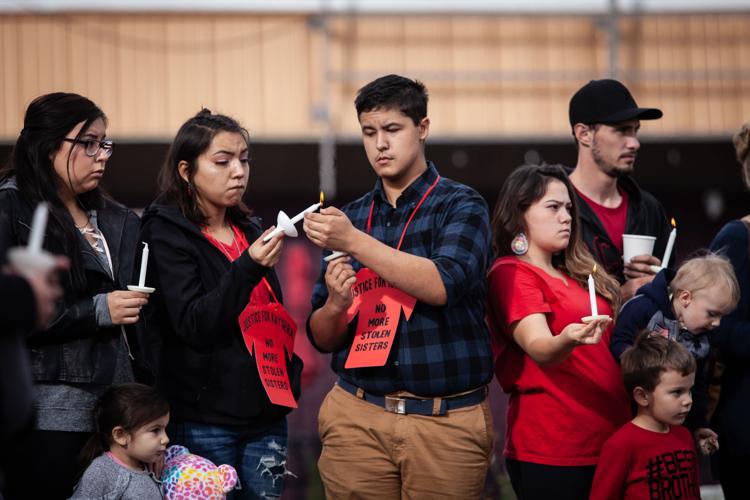 "She was just a beautiful, gorgeous little girl," said QJ Means, Stops Pretty Places' uncle and a member of the Northern Cheyenne tribe. "That's how I remember her."
Lauren Small Rodriguez, Community Organizer for MUIHC, organized the candlelight vigil on Monday to recognize Stops Pretty Places' death and bring awareness to the issue of MMIW.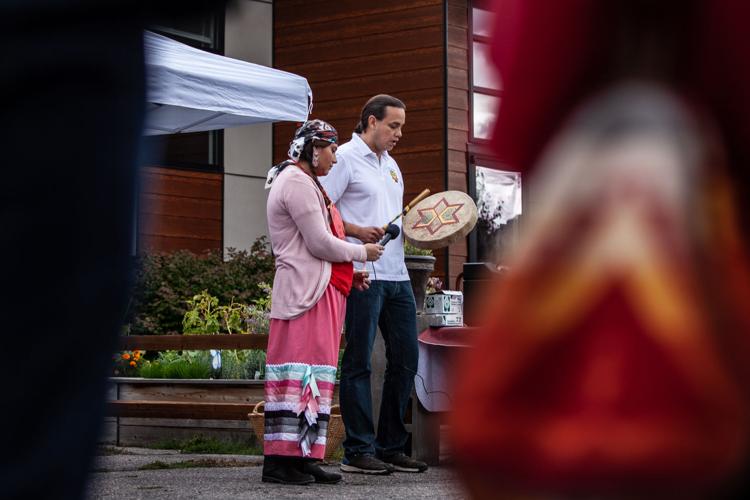 While people in Missoula attended the vigil, marchers in Hardin walked from the location Stops Pretty Places' body was found to the county courthouse, a total distance of less than a mile. Monday also marked the beginning of Indian Heritage Week.
Stops Pretty Places, a member of the Crow Nation, lived in both Missoula and Hardin throughout her childhood. She had been attending high school in Hardin, but was planning on finishing her senior year at Hellgate High.
According to Means, Stops Pretty Places went missing Aug. 25, 2019, shortly after her 18th birthday. The family filed a missing persons report on Aug. 27.
Two days after the family filed the report, a body was found in Hardin, MT. Twelve days later, the body was identified as Stops Pretty Places. She had been missing for two weeks.
Means described his niece as a radiant girl with a golden complexion; a happy and joyful child with an old soul. He felt connected to her through her childhood and was around often for her younger years.
"When Kaysera was young, I was around her a lot," said Means. "I did the diapers, I did the bottle feeding, I did the burping."
The news of her death was shattering, Means said. It's been hard for the family to function. The situation is only made more difficult, Means said, by a lack of communication between the Bighorn County Police Department and state Department of Justice (DOJ).
Means said he felt like investigators weren't giving the case proper attention, and that it seemed to him they were attempting to sweep it under the rug.
"Everybody's still really in the dark," Means said. "We don't feel like we're being treated like people."
"I just want the investigators in Hardin to do her justice," Means continued. "She was so loved. That's the entire message."
Dixie Garfield, Stops Pretty Places' grandmother, agreed that investigators have not been communicating well with the family throughout the investigation. Garfield, a member of the Northern Cheyenne tribe, said the family went through the agonizing process of finding out information through media outlets instead of the sheriff's office.
"[An article] said Kaysera was wrapped in plastic when she was found," Garfield said. "We don't know if that's true. But if it is, why didn't the officials share that with the family?"
"It was so hurtful to read that in the paper," she continued.
Additionally, neither Stops Pretty Places' legal guardian, Yolanda Fraser, nor her father were notified of the positive identification of the body until after Sept. 11, Garfield said. Investigators did not interview members of the family after the missing person report was filed, she added.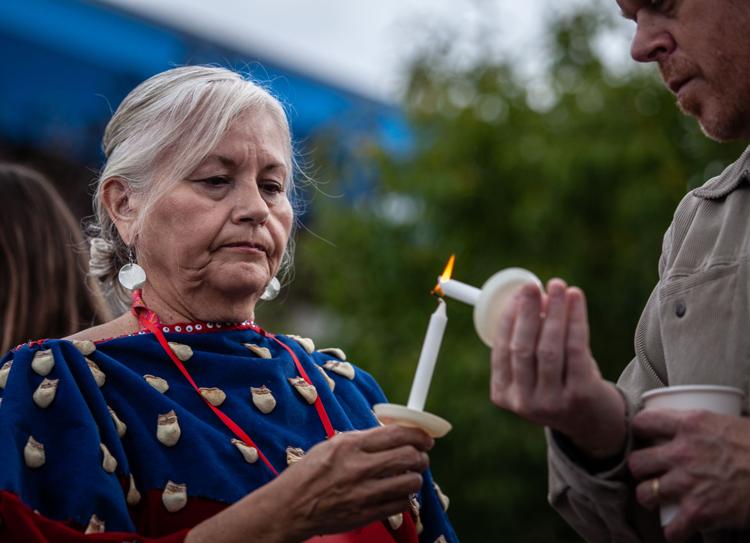 "They never tried to get details from the rest of the family," Garfield said. "As far as we know there was no contact [prior to the body being identified]."
Garfield and Means both expressed a frustration in the delay.
Detective Michael Fuss, the primary investigator on the case, was unable to comment on the investigation. He referred the Kaimin to Big Horn County's District Attorney's office, where the request for comment was not answered.
As a result of Hanna's Act, signed into law May 3, 2019, Montana has two new missing persons specialists, Misty LaPlant and Tina Chamberlain. The position is housed within the state DOJ and works specifically on coordinating missing persons cases in Montana, with a focus on Native Americans.
Stops Pretty Places' family was unsure whether or not the specialists had been working on their case.
Garfield said the family was most frustrated with the lack of media coverage after the initial reporting of the missing person. She said she thought legislation, such as Hanna's act, was supposed to help with media coverage.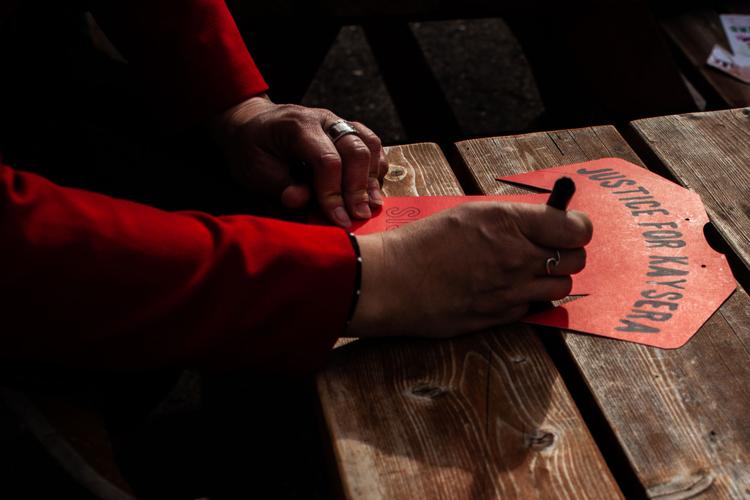 That, Garfield thought, was supposed to help combat the stagnancy that tends to come with MMIW cases.
"We thought there was a lot of progress made, that's the reason I thought that once she was reported missing, it would come out in the news," Garfield said. "But I read Hanna's Act, and I guess they don't have to report [the case] as a missing persons case until the person has been missing for 30 days."
There is nothing specifically mentioned Hanna's Act, House Bill 21, regarding reporting missing person cases to the media. The bill only stipulates adding a missing persons specialist.
"I just want to know why. Why was this not reported to the news media?" Garfield said. "Whenever anyone else is missing in this state it's reported right away."
"It makes me feel bad because she was treated like she was nothing, like her body was nothing," she continued.
Rodriguez, a member of the Northern Cheyenne tribe, had organized a MMIW Candlelight Vigil last January, 2019. Five hundred people from around the state traveled to UM to hear stories from families of missing or murdered Native American women and girls. Rodriguez has become an activist for the MMIW cause.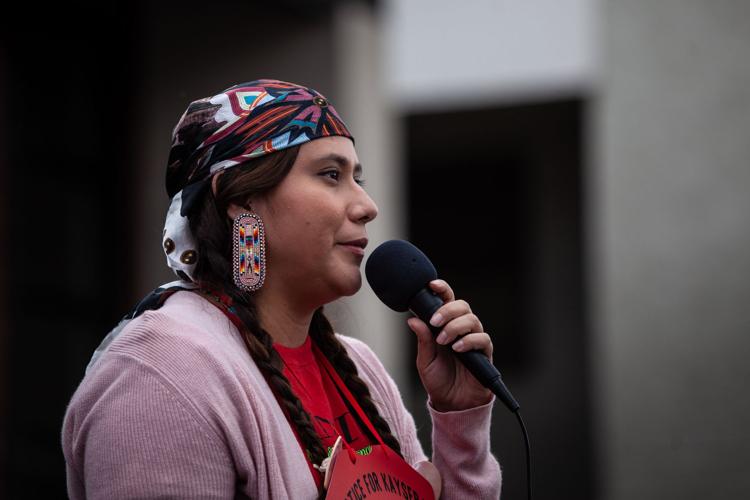 Rodriguez said the implementation of legislation like Hanna's Act is an important start to combatting the MMIW crisis. But still, she said, there is so much to do.
"We need to keep fighting," Rodriguez said. "Having these types of events is very crucial so we can put pressure on our political figures and systems."
Montana has one of the highest rates of missing and murdered indigenous women and girls in the entire country, Rodriguez said. According to Sovereign Bodies Institute, there are currently 134 total MMIW cases in Montana. Stops Pretty Places' case is the 27th in Bighorn County.
There are no available national data recording MMIW cases for comparison. The most extensive United States MMIW research to date is a study of 71 urban cities across 29 states.
This data is most likely underreported. Jurisdictional conflict and improper reporting lead to an underrepresented number, Rodriguez said.
"It's also important to realize that Kaysera is not just another statistic. This event is because Kaysera was a person, not a number," Rodriguez added.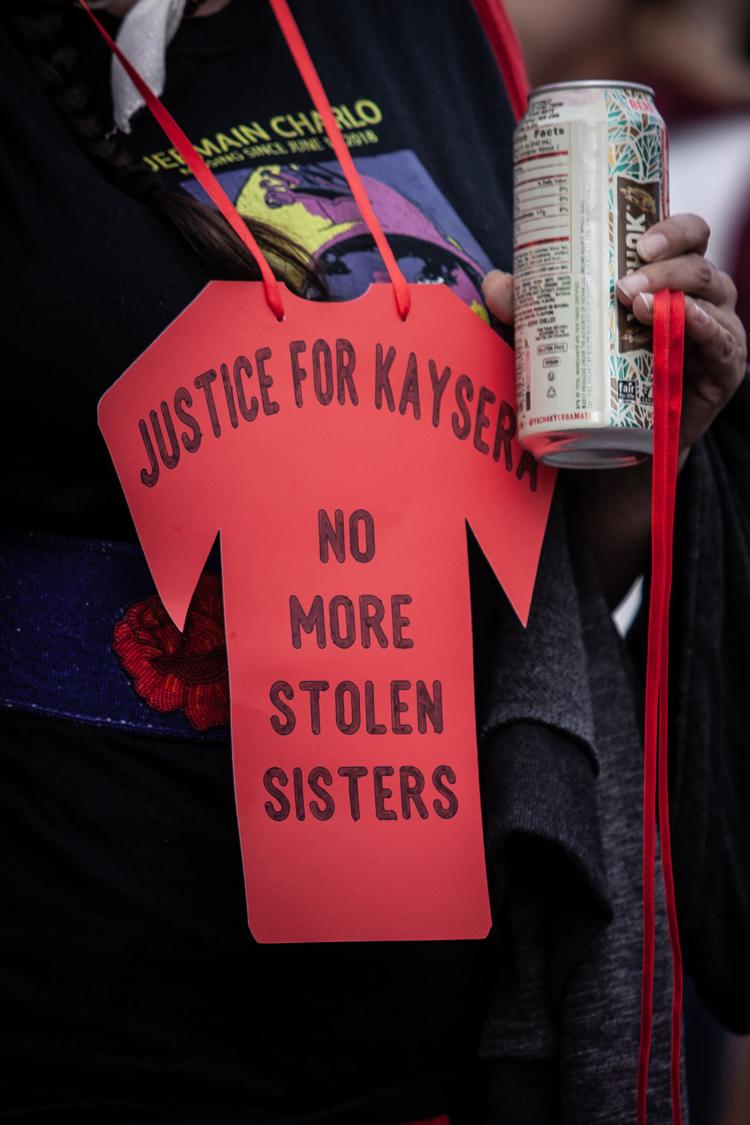 When asked what could be done to fight the MMIW crisis, Garfield paused for a moment.
"It's just old views," she said, finally. "One of the answers is to educate our children. We are all the same. Under our skin color, we are all the same. We're all special, together."
At the vigil, from each end of the semicircle, a match was struck. One by one, mourners lit their candles with the help of a neighbor, until every candle was lit. Wax dripped onto protective hand-covers while family members continued to speak about Stops Pretty Places.
A few weeks before she died, Means recalled that he saw Stops Pretty Places one last time. She came by as he was watering the MUIHC gardens.
"I'm very lucky in that the last time I saw her I got to tell her I loved her," he said. "I don't think everyone has that opportunity."