A University of Montana fraternity closed its house this summer due to a declining number of permanent house residents.
Sigma Alpha Epsilon (SAE) was forced to move off Greek Row after its recruitment and live-in numbers, or the number of members actually living in the chapter's house, didn't satisfy the rent requirements. The fraternity's housing corporation notified the chapter of the lease situation in July 2019. Members had a little over a month, until Aug. 15, to find new arrangements.
Joe Hollowell, 20, president of SAE and a third-year student at the University, said he joined the frat his freshman year to make new friends and cultivate leadership skills.
Members didn't get much notice before they found out about the house.
"It was kind of a shock," Hollowell said. "Not completely, but we didn't find out that moving was a possibility until the last month of school (last spring, 2019)."
Hollowell said SAE would need 14 new members to renew the lease and afford rent, which comes out to $3,500 per live-in resident per semester.
"Which isn't unheard of," he continued. "My freshman year we had 24 incoming members."
The fraternity has steadily lost members, from 45 in spring 2017 to 32 in spring 2019.
Ex-SAE member Harrison Bridwell commented on the closure of the house.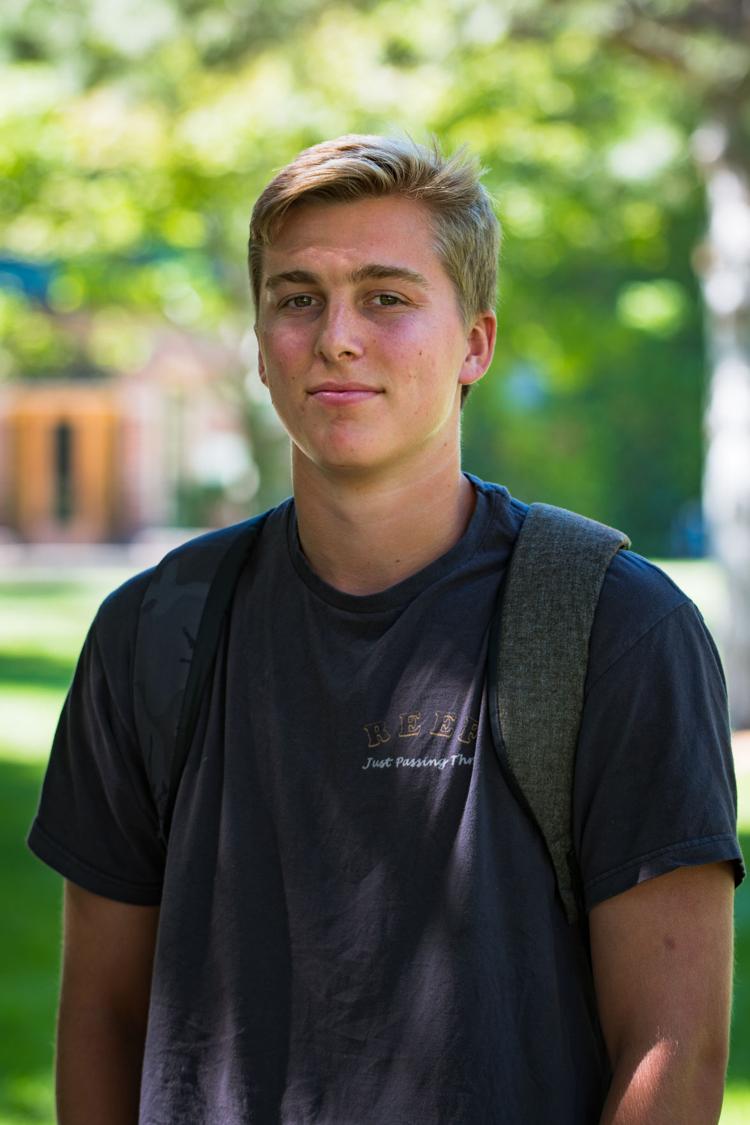 "It's a bummer," Bridwell said. "They're all a great bunch of guys, and they all worked really hard to try and get more people."
Bridwell, 19, is a sophomore business major at UM. He joined SAE his freshman year, then had to drop out for personal reasons, he said. His whole family had been part of Greek life at different schools across the country, so he knew it was something he wanted to be involved in.
SAE stood out to Bridwell right away as an obvious choice for bid day. He said the frat appealed to him in more ways than one.
"It seemed like a group of friends," Bridwell said, "not just a fraternity. They didn't only care about partying, which sometimes seems like that's what it's all about."
When asked if he'd ever rejoin SAE, Bridwell said he was unsure.
"I might eventually," he said. "Right now I'm not that interested, seeing how small it is."
Bridwell continued, commenting on the decline in Greek life at UM as a whole.
"The Greek system just doesn't seem that big for a place like Missoula," he said. "I wish it was bigger. Right now it kind of seems like they hide [Greek life]."
Greek life at UM has come under fire periodically in the last few years. Allegations of sexual assault prompted both the University and Greek chapters to update the Greek life and University of Montana Agreement last year.
Revisions for the agreement began early in the fall of 2018.
Stipulations over this proposed agreement included making chapter heads mandatory reporters and swiping Griz Cards at all Greek life events (including parties).
While the agreement, which was supposed to be implemented by the fall semester of 2019, is still in the revision stage, there are other measures being enacted to boost registration and recruitment, said Lacey Zinke, Fraternity and Sorority Involvement director.
She said that while SAE losing the house was far from ideal, the situation wasn't unheard of for fraternities at UM. Kappa Sigma, for example, has not had an official chapter house since it reestablished as a frat at UM in 2007.
Zinke is completing her second year as the FSI director and has been working with the Panhellenic and Interfraternity Councils on the Greek Life Agreement. She's also been working with chapters directly, to help boost enrollment in the recruitment process.
"For the men, we're really trying to shift to more of a structured recruitment," Zinke said. "A little more values-based. Focused more on conversation, and not who has the best barbecue."
Recruitment for fraternities and sororities at UM looks different, Zinke said. Historically, the sororities have had more structure throughout the process, while the fraternities' recruitment process is more casual and continues multiple times through-out the year.
In previous years, fraternity prospects could choose to go to any house and meet with the existing members, without a schedule of events or prior registration.
This year, there will be an orientation "meet and greet," Zinke said, to push for a big registration burst. Additionally, prospects will have to be registered for three days before they can receive a bid from a house.
This will ideally promote more conversation and interaction between prospective and existing members, Zinke said.
Hollowell said recruitment would definitely look different this year. Instead of be-ing centered around the house, recruitment activities will take place on campus. He said it would be the biggest challenge for SAE to face, because the chapter's house is the biggest draw for many prospects.
Hollowell is still optimistic.
"I think it's about quality over quantity at this point," Hollowell said. "I think it would be great, obviously, to have a large incoming class. But finding quality people is going to be what's really key."
Recruitment week for fraternities runs Sept. 9 to 14, with the last possible registration day falling on Sept. 12.